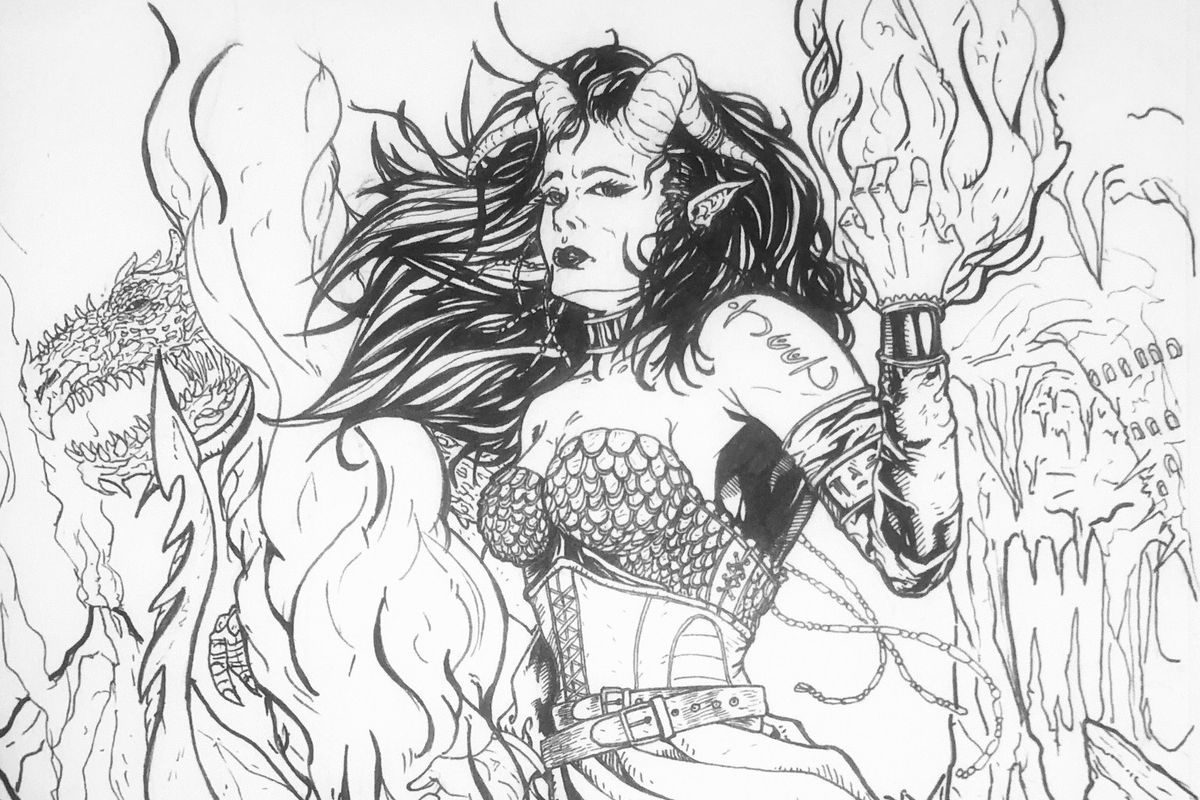 Born with a comic book in one hand and a remote control in the other, Cory DLG is the talent of Conroe's very own Nerd Thug Radio and Sports. Check out the podcast replay of the FM radio show at www.nerdthugradio.com!
GOOD DEED OF THE DAY
This is one of the best charity ideas I've heard yet. It's called "Let's Bring 'Em Home" and the charity buys tickets for soldiers in the Armed Forces and flies them home from overseas. Nerd Thug Radio and The Adventure Begins Comics, Games and More will be holding an event to benefit these guys on December 13th. The Nerd Thug Takeover of Adventure Begins will happen starting at 6pm and on December 13th and all proceeds from sales will go to benefit "Let's Bring 'Em Home".
UNDERCITY TALES
Undercity Tales is a great Kickstarter success story. Mike Tener is a guy I found when he was running a crowdfunder for Black Jackets earlier this year. At the time I talked about that project and had him on the radio show to talk about it, it was a success and it was also a great project overall, one of my favorite this year. Undercity Tales was his next project and I recently got my copy of it in the mail, and it only continues his successful run of work. Created and produced by him, it tales a story written by Scott Wilke with art by Brian Balonado, colors by Bryan Arfel Magnaye and Letters by Matt Krotzer. Everyone does a great job and it's a great single issue story to introduce you to the world Tener's created. The story is a single issue murder mystery and it doesn't disappoint, tons of great characters with an interesting story, there's a bit of a pacing issue in the beginning as they rush you through the early details of a murder mystery that in a regular Law and Order episode would take a little longer, but overall it uses the saved pages to give a better finale to the story. Very much worth the read and whatever is coming next from Mike Tener is worth reading, because in my book he's 2/2 on awesome first issues.
THE HOLIDAYS
This time of year for a lot of people brings up complicated feelings and bad memories. Not everyone loves the holidays as much as they could and that's because of things that might've been out of their control as well. Check on your people, say nice things and be there for each other because as unexcited as you are for the in-laws to visit, they're even more unexcited for even the day on the calendar and all the focus on holidays and family and all of that. No matter what they turn off or tune out, something else is rubbing this time of year into their faces and that's a problem for them, so just make sure your people are ok for the holidays.
THE MANDALORIAN
Honestly, this show is great. This is what I've always talked about when I talked about how interesting the Star Wars Universe was but it was being crowded with conversations about Luke Skywalker kissing his sister. There was more to this universe than just the Skywalker family and this is exactly the kind of story I'm talking about. A mercenary trying to do right by his people finds a higher calling when asked to do the unaskable, kill a baby. You have to check this show out if you haven't and it's worth the $12.99 for Disney+, Hulu and ESPN+.
NOT THAT YOU ASKED
This week I got to do something SUPER cool and had my first event as Cory de la Guardia the comic book creator. It was a signing at Space Cadets Collection Collection on local comic shop day and it was very cool. I made a few new friends/fans and helped them sale a couple copies of my book, it was a very cool experience and I would like to thank Jen King for helping make it happen.
Feel free to check out my brand-new comic book Another Day at the Office or buy a shirt from Side Hustle Ts where some proceeds help people struggling with cancer or listen to Nerd Thug Radio. Thoughts, complaints, events and comments can be sent to corydlg@gmail.com.
Dillon Brooks scored 23 points and the Houston Rockets snapped a three-game skid with a 110-101 win over the Oklahoma City Thunder on Wednesday night.
Aaron Holiday scored a season-high 22 points off the bench and matched a career best with six 3-pointers. He also added six rebounds in 27 minutes as Houston improved to 9-9 overall, with all of their wins coming at home.
"I think I am a pretty good shooter," Holiday said. "Every shot I shoot, I think it's going in. Sometimes it just doesn't, that's the way it goes. For the most part, I think they are going in."
Alperen Sengun added 21 points, six rebounds, and seven assists for the Rockets, and Jabari Smith chipped in a career-high 18 rebounds, helping Houston win the battle of the boards 53-30.
Shai Gilgeous-Alexander led the Thunder with 33 points on 13-of-18 shooting. Oklahoma City's four other starters combined for 29 points while converting on 10 of 38 shots from the field.
Jalen Williams scored 13 points for the Thunder, while rookie center Chet Holmgren finished with four points and six blocked shots. Oklahoma City drops to 13-7 on the season after entering the game winners of eight of its last 10 games.
"We had them in striking distance," Thunder coach Mark Daigneault said. "It never felt like we had control of the game. I thought they were outplaying us, and it felt like that. We had a chance. We had a chance to string together a little bit of energy and obviously we couldn't do that tonight."
Brooks shot 9 for 17 from the field and helped start a run in the third quarter that helped turn a tight game into a lopsided win for the Rockets.
Houston scored the first eight points of the third quarter to push a five-point halftime lead to 13. Oklahoma City cut its deficit to one with 3:30 left, but Brooks scored five straight, and the Rockets took a six point lead into the fourth quarter and then broke the game open.
"We finished (the third quarter) well," Rockets coach Ime Udoka said. "Rolled that over into the fourth quarter, and the message was, you let this team hang around, and they're gonna start making shots, and they got some elite scorers."
Led by Holiday, Houston went on a 20-7 run in the fourth quarter that increased its lead to 17 points. The Rockets maintained at least an eight-point lead the rest of the way.
Jalen Green's nine points in the first quarter, capped a by a 23-footer at the buzzer, helped the Rockets to a 10-point lead after the game's first 12 minutes. He finished the game with 15 points on 6-of-12 shooting.
UP NEXT
Thunder: Host Golden State Warriors on Friday.
Rockets: At Denver Nuggets on Friday.
SportsMap Emails
Are Awesome