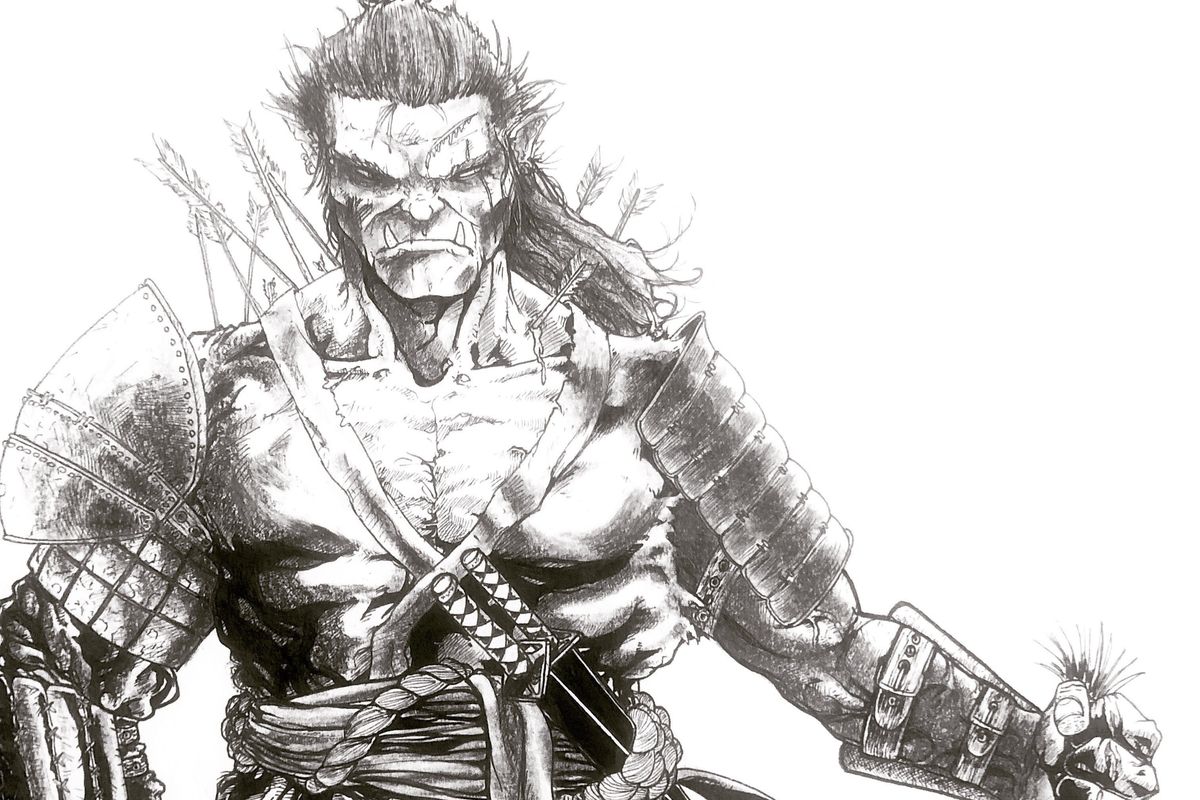 Born with a comic book in one hand and a remote control in the other, Cory DLG is the talent of Conroe's very own Nerd Thug Radio and Sports. Check out the podcast replay of the FM radio show at www.nerdthugradio.com!
Hey Nerds!
Tuesday says what's up? Let's do it!
GOOD DEED OF THE DAY
To honor First Responders, The Texas Brotherhood rides for Texas and for First Responders who have made the ultimate sacrifice and this ride honors them. #NerdsUnite
THE RETURN OF TOYS R US
The other day Toys R Us made an announcement that they were returning to retail roughly one year after closing all of their stores here in North America and other places. They're working on a consignment deal with some of the biggest toy manufacturers so that they pay for what they sell, not what they order. They are going to open six stores in the country and the reason given by the toy companies is that they think there should be a dedicated toy retail chain nationally. Essentially, they weren't getting the love from Walmart and Amazon and so they miss the red headed step child of retail, the toy store. MAN, it's too bad they couldn't have realized this last year before Toys R Us laid off thousands of employees across the country. It's too bad they didn't realize this all year that those people struggled to find a new place of business and now they're going to give Toys R Us really favorable terms because they miss having a dedicated toy retailer, but none of the toy companies had the foresight to realize the need of a toy store before all of those people lost their jobs. Dummies.
WOMEN'S WORLD CUP
I'm not sure if people have been watching but I seriously hope they are, because The Women's World Cup has been fantastic. The United States has been playing great but not just them, the competition in general has been awesome. Brazilian legend Marta who is the current all time scoring leader in either Men's or Women's World's Cups, yeah, either, gave a beautiful speech after France beat them in the round of 16. The speech implored the next generation of girls to see these games and embrace this game and "cry in the beginning so you can smile in the end." Women's soccer is soaring and worth your time to watch, GO USA!
X MEN DARK PHOENIX
So the news broke that X-Men is doing so poorly that they're going to go ahead and start pulling it from the theatres. I just saw it this weekend and honestly, I really liked it. I think this might be the best team X-Men movie they've made yet. They did a great job giving each character something in this movie to do, the story itself was interesting and at least everything the characters did made sense. This is the best portrayal of Cyclops yet and Storm actually had more than three lines. Overall this movie is probably the biggest victim yet of the Fox-Disney merger, the biggest mistake in the marketing of this movie was revealing there was a major character death in the first act, they showed a funeral in all the trailers which was a real mistake. If that death had been unseen the whole movie would have had people nervous. It's a shame, because this was a really good movie.
NOT THAT YOU ASKED
Marvel has announced they want stores to do a midnight release for the July 24th first issue of House of X. This is the kind of big deal I like to hear about, this is why I get excited about this series. It's time to get excited, this is the big celebration of all things X Men Marvel used to do all the time, but they moved away from. It's crazy to think about but movie rights and who was getting a cut of what made the X Men more trouble than they were worth to publish properly, so there would be some books here and there but a small fraction of what was once an entire section of the Marvel Library, but that looks like it's about to change. The X Men are going to be back in a big way.
Feel free to check out my digital short story The Wilson House or buy a shirt from Side Hustle Ts where some proceeds help people struggling with cancer or listen to Nerd Thug Radio. Thoughts, complaints, events and comments can be sent to corydlg@gmail.com.
The Houston Astros were in need of some serious help in the bullpen with Phil Maton, Hector Neris, and Ryne Stanek likely leaving this year in free agency.
While some fans were getting concerned about the quiet offseason, the club has made two moves this week to get the ball rolling.
First the team signed Victor Caratini to be the backup catcher, and now they have added some relief pitching.
The Astros traded pitching prospect Carlos Mateo to the Royals for RHP pitcher Dylan Coleman.
Coleman appeared in 96 games in the past three seasons for KC, including 68 games in 2022 and 23 games last season. He has a career 3.88 ERA and 1.37 WHIP. He's fastball (95 mph), slider (81) and cutter (90) and walked 57 batters and struck out 99 in 92 2/3 innings.
— Brian McTaggart (@brianmctaggart) December 6, 2023
Coleman is under club control for the next several years, and made just over $700,000 in 2022. With the Astros right up against the tax threshold, this is a good way to add to the bullpen without having to hand out a large contract.
The Royals had a tough roster decision to make with Coleman, and the Astros made the decision easy for them by making the trade.
Something to note
There's a reason Kansas City wasn't determined to protect Coleman from the Rule 5 Draft. Despite his decent numbers over the last three seasons, 2023 was a rough year for him, posting an 8.84 ERA over 23 games.
In fact, Coleman pitched more innings (30.2) for the Royals AAA team than he did for the big league club (18.1) in 2023.
Hopefully, the Astros can get him back on track this season with some help from their highly touted player development program.
You can watch some of his 2022 highlights above.
SportsMap Emails
Are Awesome