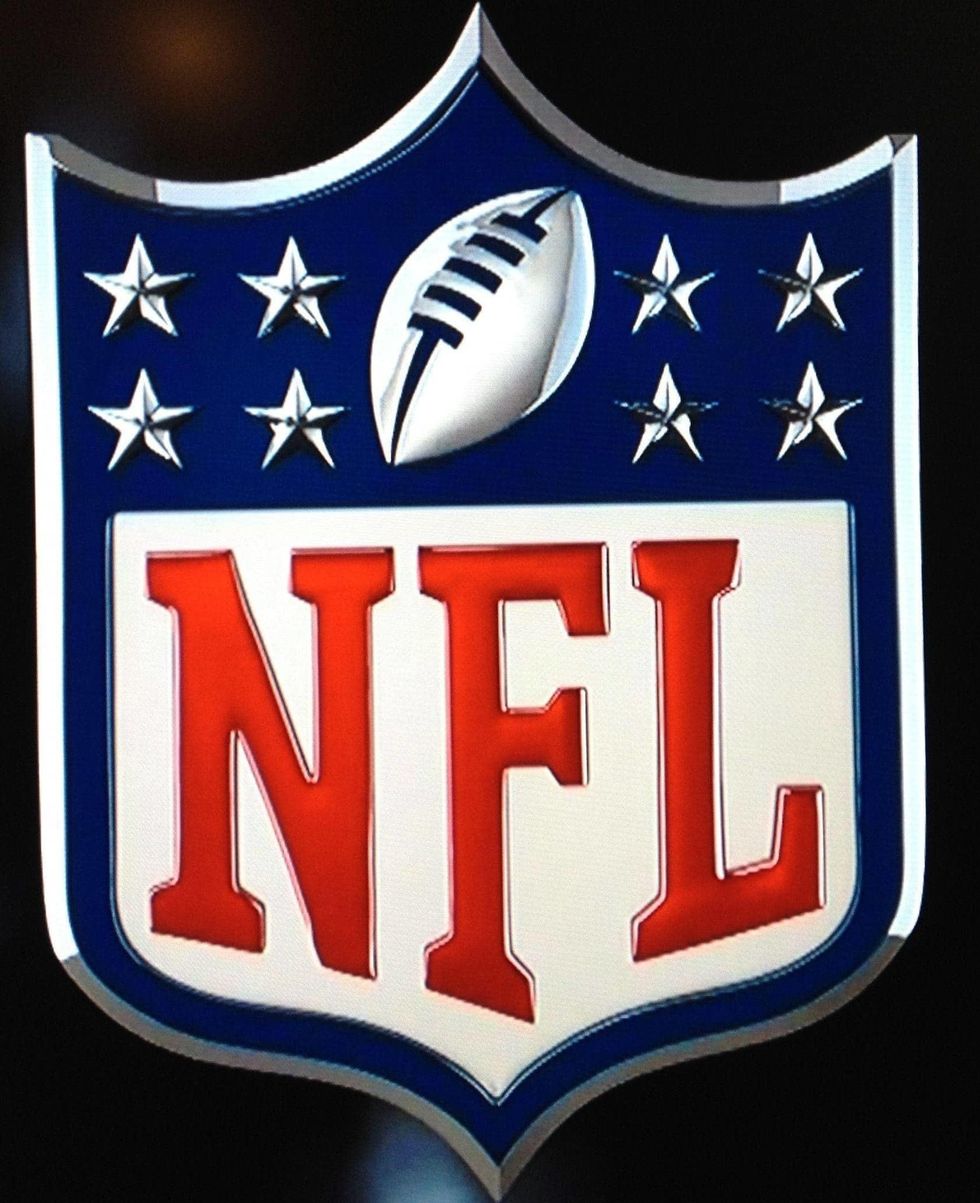 The NFL was in the right this time. Courtesy photo
I have the utmost respect for our veterans.  Both of my grandfathers served in World War II.  I grew up in my grandfather's house, played with the Japanese rifle he brought home, wore his army jacket to school.  He was the biggest male role model in my life. These men were the bravest of the brave.  I always make it a point to say thank you to any veteran I see for their service.
Admittedly, I don't have much respect for those at the NFL offices at 345 Park Ave.  They are arrogant, dismissive, power hungry, corrupt, and often make fools of themselves.  This is why writing this is going to be difficult, but here it is.
There are dozens of stories making the rounds, some in print, all online, about how the NFL rejected an advertisement from a veteran's group.  Almost all of these stories are condemning the NFL, and even more give very little information about what actually transpired.  These publishers know that a substantial amount of people will see the salacious headline, be outraged, and share the story.  They never expect you to read multiple stories all the way through and educate yourself on all the details, particularly the ones they omitted.
AMVETS is an organization that was founded to support World War II veterans.  They work in the interests of their members.  I don't take issue with them for trying to get a message published.  I do take issue with their grandstanding and posturing in the wake of their ad being rejected.
They wanted to run an ad in the official Super Bowl program with the message #PleaseStand.  They were rejected, and now they are angry and claiming censorship and denial of freedom of speech.  
It's grandstanding.  I loathe grandstanding.  Also, they're wrong on both counts.  
Not only is the NFL well within their rights to choose who they will and will not accept as advertising partners, they also are well within their rights to choose what is and isn't an acceptable message for their program.  This goes for any potential marketing partner, be it your favorite church or your favorite "gentleman's establishment," they can choose who they want to be associated with.  Frequently we look at this in reverse, with the advertiser having the right to choose who will and will not represent their product (think athlete who just got arrested for doing something really bad losing sponsors as a result).  This works both ways.
Also, something omitted in most stories, is that the NFL tried to work with AMVETS to modify the ad to be more palatable to them.  NFL spokesman Brian McCarthy said the NFL asked AMVETS  to change the verbiage from "Please Stand" to "Please Honor Our Veterans" or "Please Stand For Our Veterans."  AMVETS refused.
Why would they refuse?  They are a veteran's advocacy group.  Isn't the point of what they are saying to show honor and respect to the veterans they represent?  Unless there is something more, and here is what that could be (and most likely is):
AMVETS wants to poke the bear that is NFL player demonstrations during the anthem.  The NFL wants no part of that, just as much as they want no part of player demonstrations, particularly during its grandest event.  The largest complaint about demonstrations by people is they want the sport and entertainment value, and none of the politics.  The NFL has seen polls and is heeding the information.  They understand that #PleaseStand can and will be construed as a direct shot at those players who have demonstrated for social justice (remember, the players have all expressed support for military, and said the demonstration is expressly about social injustice.  Some of these players, such as Michael and Martellus Bennett, come from military families). The NFL doesn't want to add fuel to the fire with what is already a difficult subject with the players.
Consider now that the NFL is also dealing with the Colin Kaepernick grievance that owners have colluded to keep him from playing.  #PleaseStand would be straight ammunition for Kaepernick's lawyers.  NFL owners being honest with themselves have to know that this grievance will not be easy for them to win, and the stakes are extremely high as losing means the CBA is null and void, and all the power and gains the NFL stole from the players in the 2011 lockout would have to be renegotiated in a much more difficult environment.  
However, it's still important to note, these are paid advertisements.  It's not about freedom of speech in any way, shape or form.  Corporate censorship is very much acceptable, and enforced on a daily basis (See ESPN's social media policies).  Saying what you want is your right; it doesn't make you immune from punishment in the private business sector, just from the government. Businesses absolutely can monitor and regulate what their employees and business partners are saying or promoting.  
Further, another veteran's group, the Veterans of Foreign Wars (every town in America has a VFW hall, right?) has an ad in the Super Bowl LII program.  It states "We Stand For Veterans."  It was approved.  
While it's clear the NFL is being careful with messages sent, it's also clear that the NFL is 100% perfectly fine with any message honoring veterans.  
Therefore, by refusing to make the verbiage changes, AMVETS has exposed themselves for both grandstanding and politicizing.  This makes it clear they wanted to go after the players who demonstrated, not honor the veterans whom they represent.   Don't let those internet headlines fool you into thinking otherwise.
The NFL is actually getting it right, and protecting their players (as well as the shield, which we know is always job 1).  They shouldn't give in to grandstanding groups, even veteran's groups, with clear political agendas.
"Another one!"- DJ Khaled
That's the first thing that came to mind when I heard the news of Tytus Howard being shut down for the season because of a knee injury. They've had more injuries on the offensive line this season than Nick Cannon has Father's Day cards. Almost every member of the offensive line has spent time on the injury report. Howard went down in the same game in which Juice Scruggs was finally on the active roster. He missed the first 10 games due to a hamstring injury. The irony of next man up has never been so in your face.

The other thing that came to mind was the soap opera As the World Turns.
Howard had just signed an extension this offseason. So did Laremy Tunsil and Shaq Mason. They drafted Juice Scruggs, and signed a few guys too. Those moves, along with other holdovers, were expected to fill out the depth chart. Then a rash of injuries struck. At one point, only one of the original five guys expected to start was playing! In fact, they beat the Steelers 30-6 with that backup offensive line!

One can't have the expectation of backups to perform as good as the starters. They're professionals and are on an NFL roster for a reason. However, the talent gap is evident. One thing coaching, technique, and preparation can't cover is lack of ability or talent. The Texans have done a good job of navigating the injury minefield this season. While the Howard injury will hurt, I have faith in the guys there still.
As of this writing, the Texans are in the eighth spot in the AFC playoff picture. The Steelers, Browns, and Colts are all in front of them at the fifth through seventh spots respectfully. They've beaten the Steelers already. They play the Browns on Christmas Eve and their starting quarterback is out for the season. The Colts are relying on the ghost of Gardner Minshew to steer their ship into the last game of the season vs. the Texans with a possible playoff trip on the line. The Broncos and Bills are the two teams immediately behind them. They play the Broncos this weekend. Even though they're on a hot streak, this is the same team that got 70 put on them by the Dolphins. The Bills are the old veteran boxer who still has some skill, but is now a stepping stone for up & comers.
To say this team should still make the playoffs would be an understatement in my opinion. I believe in them and what they have going on more than I believe in the teams I listed above. That includes teams around them in the playoff race that aren't on their schedule. The one thing that scares me a little moving forward is the sustainability of this line. When guys get up in age as athletes, it becomes harder to come back from injuries. The injuries also tend to occur more frequently when it's a knee, foot, ankle, shoulder, elbow, or another body part critical to blocking for C.J. Stroud.
I know they just re-signed three of those guys and drafted one they believe can be a starter, but depth and contingency plans are a way of life in the NFL. We see how important depth was this season. Why not plan ahead? Don't be surprised if the Texans spend valuable draft capital on the offensive line. By valuable, I'm talking about first through third or fourth rounders. Those are prime spots to draft quality offensive lineman. Whether day one starters or quality depth, those are the sweet spots. The only guy on the two deep depth chart for this offensive line that wasn't drafted in one of those rounds was George Fant, who was an undrafted rookie free agent. While I highly doubt they spend any significant free agency dollars on the group, I'm not totally ruling it out.
The bottom line is, this team will be okay on the line for the remainder of this season. The only way that doesn't happen, more injuries. Stroud is clearly the franchise guy. Protecting that investment is a top priority. I don't care about a number one receiver, or a stud stable or singular running back if the quarterback won't have time to get them the ball. If the pilot can't fly the plane, you know what happens. So making sure he's happy, healthy, and has a great crew is of the utmost importance.
SportsMap Emails
Are Awesome