P.J. Tucker posts emotional farewell to Houston on Instagram
Mar 18, 2021, 2:42 pm
Tucker is headed to the Bucks. Photo by Getty Images.
P.J. Tucker will soon become a Buck after being traded on Wednesday, per Adrian Wojnarowski. The Rockets will receive D.J. Augustin, 7'3 D.J. Wilson, and a 2023 unprotected first-round pick. Besides Tucker heading to the Bucks, Rodions Kurucs and the Bucks' former 2022 first-round pick is going to Milwaukee too. The Rockets even received a pick swap in this year's 2021 NBA Draft if the pick falls under one through nine.
Tucker recently turned down a two-year extension to stay with the Rockets.

Even though Tucker is leaving, he still created great memories and gritty plays. Tucker was the iron man and juggernaut for the Rockets four-years straight. Anything that needed to be done defensively for the Rockets, Tucker became the solution. If it was guarding 6'10 Anthony Davis, defending the toughest player on the floor, and snatching offensive rebounds, Tucker did it. Tucker led the NBA in corner three-point shots during the 2019-2020 season. James Harden could always depend on Tucker when it mattered.
P.J. became the voice of the Rockets' defense. He made sure everyone knew their assignments. Tucker's communication helped guide the Rockets to having one of the best defenses in the 2017-2018 season. Mike D'Antoni refereed to Tucker as a linebacker on the Rockets' defense.

Tucker also brought drip inside the Rockets' locker room when it came to clothes and sneakers. Walking down the tunnel with Harden in the 2017-2018 season became a thing for those two. Tucker also competed with other NBA players around the league for sneaker notices. Chris Paul and Tucker had a friendly locker room battle of finding the most bizarre sneakers. I remember personally being amazed by the different kind of sneakers Tucker had inside his locker.
PJ Tucker vs James Harden - Who's the Better Dresser? | PROPSyoutu.be
In the past, as I talked to Rockets fans around Houston, they always refereed to P.J. Tucker as their favorite player on the team. The support system Tucker had in Houston was incredible. Tucker loved giving back to the Houston community when it came auctioning off his sneakers and creating a clothing collection to benefit the Houston Food Bank. People in Houston loved Tucker's grit, grind, hustle, and competitiveness on the court.
P.J. Tucker, eBay auctioning exclusive sneakers, gifts for charity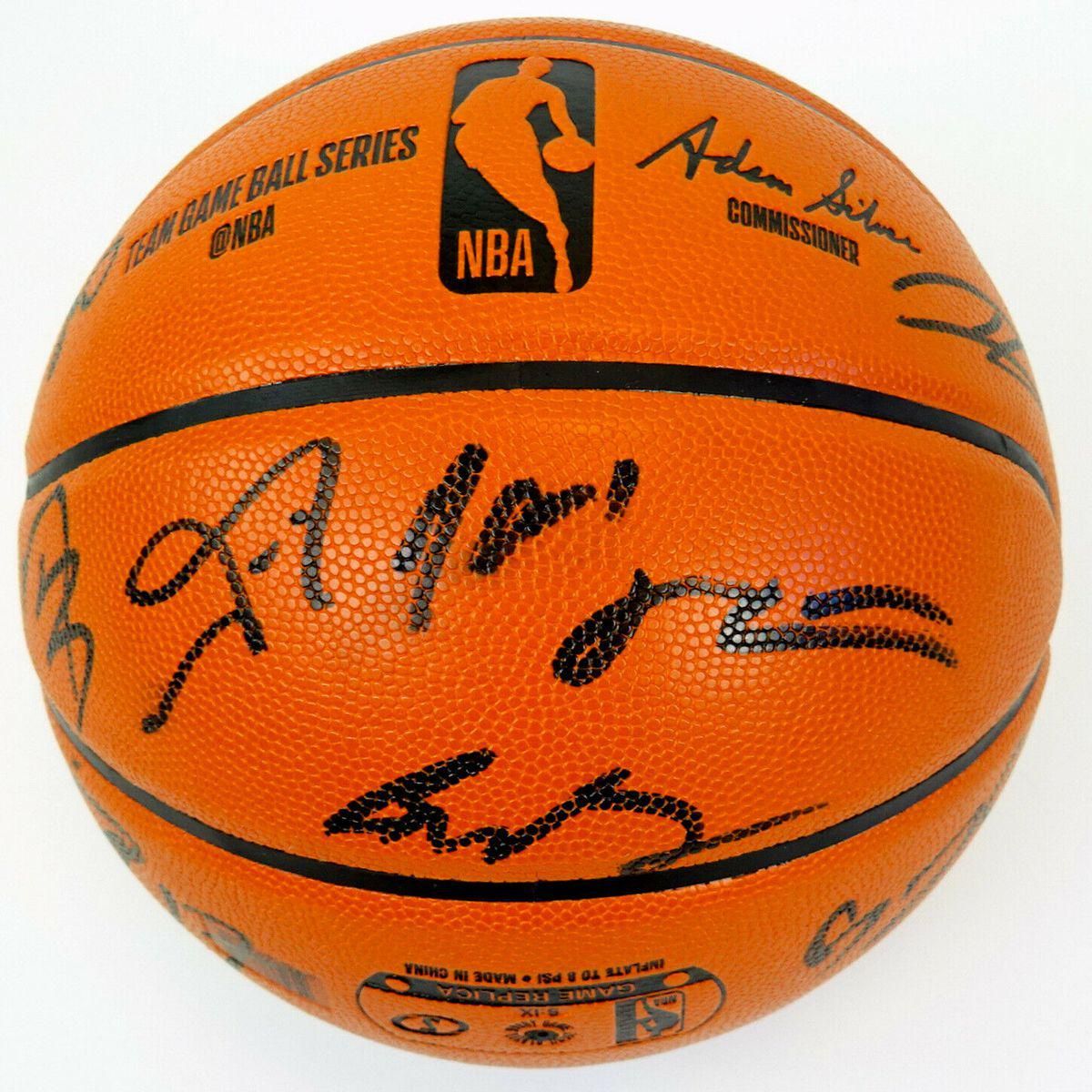 P.J. Tucker, eBay auctioning exclusive sneakers, gifts for charitywww.thedreamshake.com
Rare sneakers, an autographed jersey, and a basketball signed by the entire Rockets team are all up for auction.
Hopefully, Tucker enjoys his new journey with the Bucks, so he can compete in the Finals.