Power ranking the 5 most hated Houston sports figures in the national media
Mar 4, 2020, 6:54 am
The Houston sports fan has long lamented that their teams do not get enough love from the national media. In the past year, however, local teams and athletes have been in the news. The good news? The national media has taken notice. It might be for all the wrong reasons, but the city is now on the national map, giving the hot take artists and talking heads no shortage of ammo. Not everyone has become hated; the Roughnecks aren't old enough, and the Dynamo have not won enough recently. Kelvin Sampson has been a good story with UH basketball and has built a nice program, so that one is a positive. But let's look at the ones who have made headlines in the wrong ways:
5) Bill O'Brien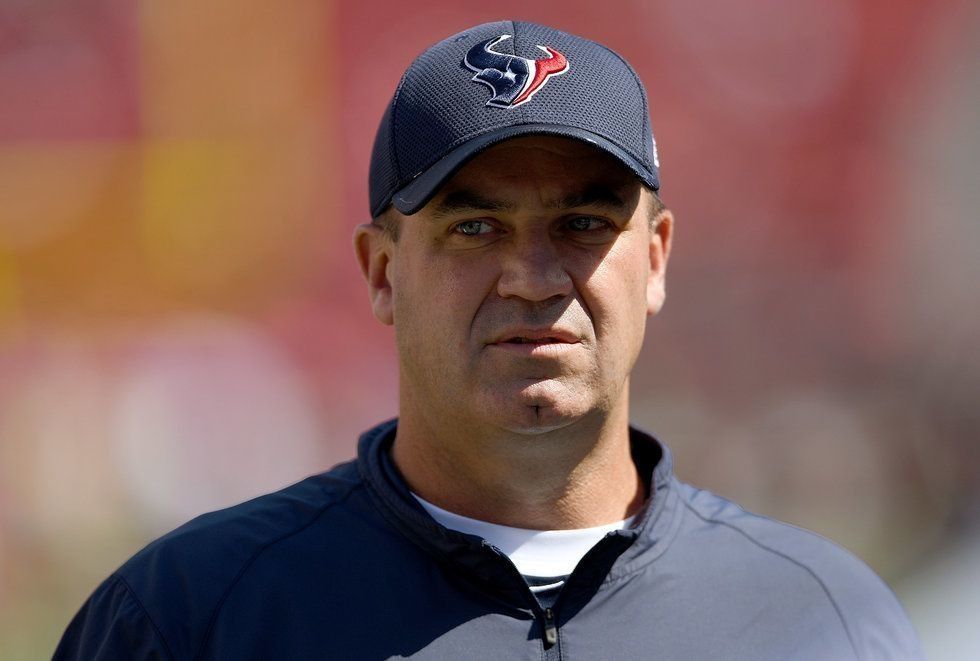 Photo by Thearon W. Henderson/Getty Images
O'Brien has had a love/hate (mostly hate) relationship with the Houston media for some time. The national media always questioned why he was so disliked. Then in a short span he yelled at a customer, blew a 24-0 lead in a playoff game, and the national sharks went into a frenzy. His weird play calling, clock management and general small man's syndrome has been the bane of Houston for years. The national media got to see it on the biggest stage, and immediately started piling on. Don't fret for O'Brien, however. He reacted by getting a promotion.
4) Daryl Morey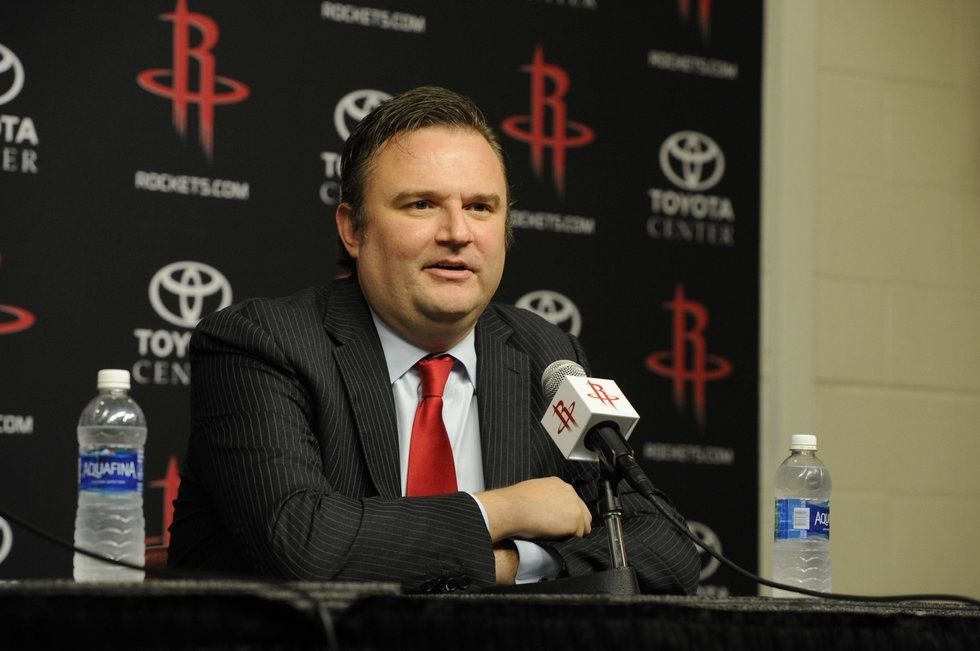 Rockets.com
This is more of an international hatred thing, since he angered all of China. But he also got both praise and heat around the country after his "stand with Hong Kong" tweet. The incident has cost the NBA millions and sparked a worldwide controversy. Morey has been quiet since and his re-tooling of the Rockets roster has made a lot of the controversy disappear, but for a short time, this was a monster story.
3) Jim Crane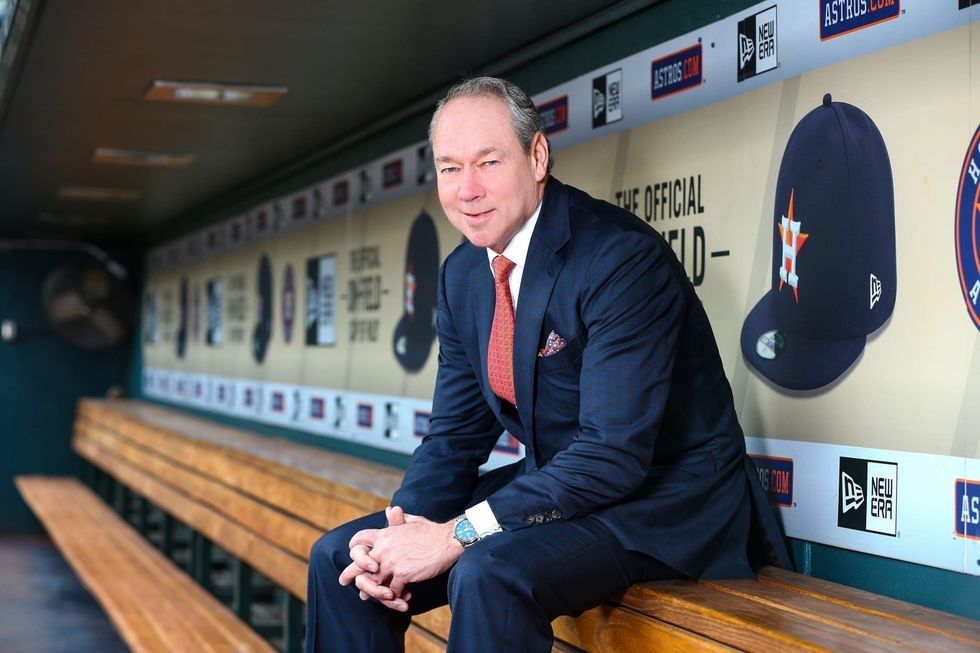 Photo by Alex Bierens de Haan
The Astros owner got off light on the sign stealing punishment, and much of the national media and many of the players on other teams were critical of that. He didn't help himself with his spring training "apology," which was never going to be good enough for some people, even if he had not botched it. What Crane did or did not know will remain a mystery, but even if he had no knowledge of what was going on, the national media is out for blood. Crane's players, however, will likely bear the brunt going forward (more on that in a minute) and the Crane hatred will likely fade, but it was a dominant story earlier in February.
Interestingly enough, the two management guys who got punished by losing their jobs - Jeff Luhnow and A.J. Hinch - have dodged most of the bullets, probably because they were the two who paid a price.
2) James Harden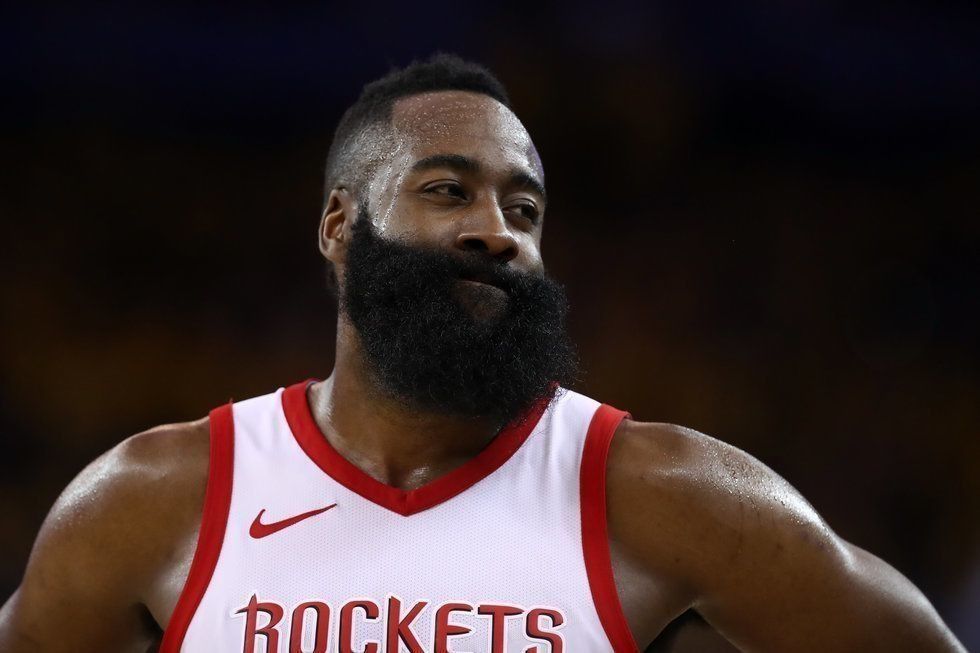 James Harden.
This has always been an odd one. Harden has won an MVP, leads the league in scoring, and has put up some historic numbers. But his playoff failures coupled with a style of play that rubs some people the wrong way has always made him a target. It doesn't help that he has the personality and charisma of an old shoe. He also gets some love nationally, but overwhelmingly it is dislike. Winning a title would probably only make it worse. Most players become disliked because of fatigue of seeing them in the championship so often. Duke basketball, the Patriots, the Yankees, Red Sox, etc. Harden has done it without the title. It will be interesting to see what the narrative is if he and the Rockets can hoist a trophy.
1) The Astros star players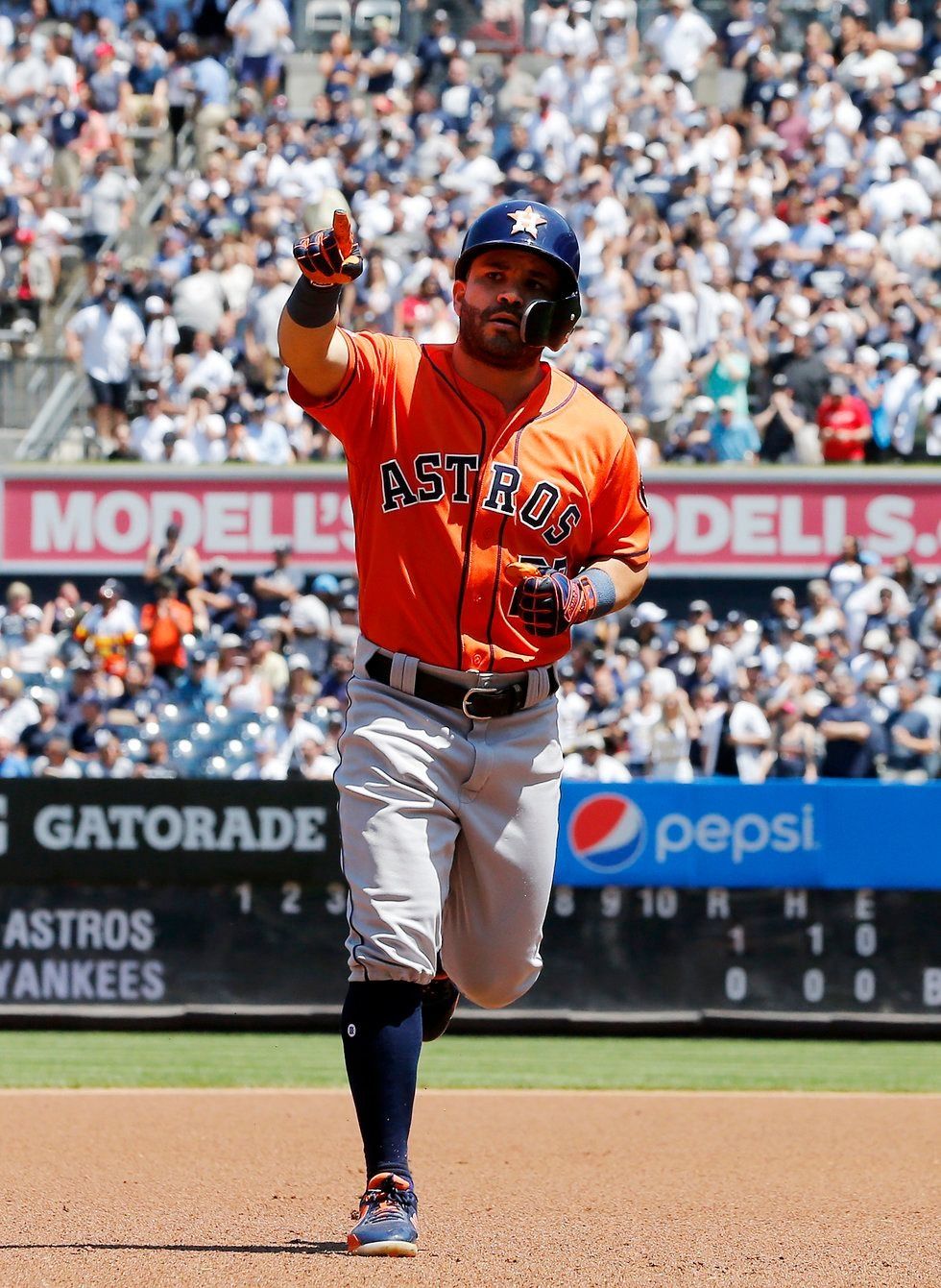 Photo by Jim McIsaac/Getty Images
Jose Altuve, Alex Bregman, George Springer, Carlos Correa and even Justin Verlander - who did not cheat - have been the most hated men in the national media over the past month, because none of them were punished. While the story was completely overblown, nationally very few came to their defense. It became a daily dose of who criticized them next. Bregman and Altuve seemed to take the brunt, because they were the ones who were part of the "apology." And rest assured, this won't go away anytime soon. The players will likely face boos and will have to answer the same old questions with every road trip. Is it fair? No. But that's how the media world works these days. Plus, the hatred far transcended the traditional media. Housewives who never watched an inning of baseball weighed in on social media. So no matter what they do, there will always be a fair amount of disgust for them.
The epilogue
The truth is, locally, most of these guys are beloved, other than O'Brien and to a much lesser extent Harden. But the view of the national media is a different thing, and Houston sports figures have put themselves in the crosshairs with tweets, cheating scandals and more. The good news is Morey seems to be getting past it, O'Brien can still prove he deserves his promotion by winning big, and maybe Harden will start winning more people over, because he does have some supporters. The Astros might never win back the media, and who cares? If they win back the title, people in Houston will be just fine.
And hey, embrace the fact that the national media has noticed, even if it is for negative reasons.