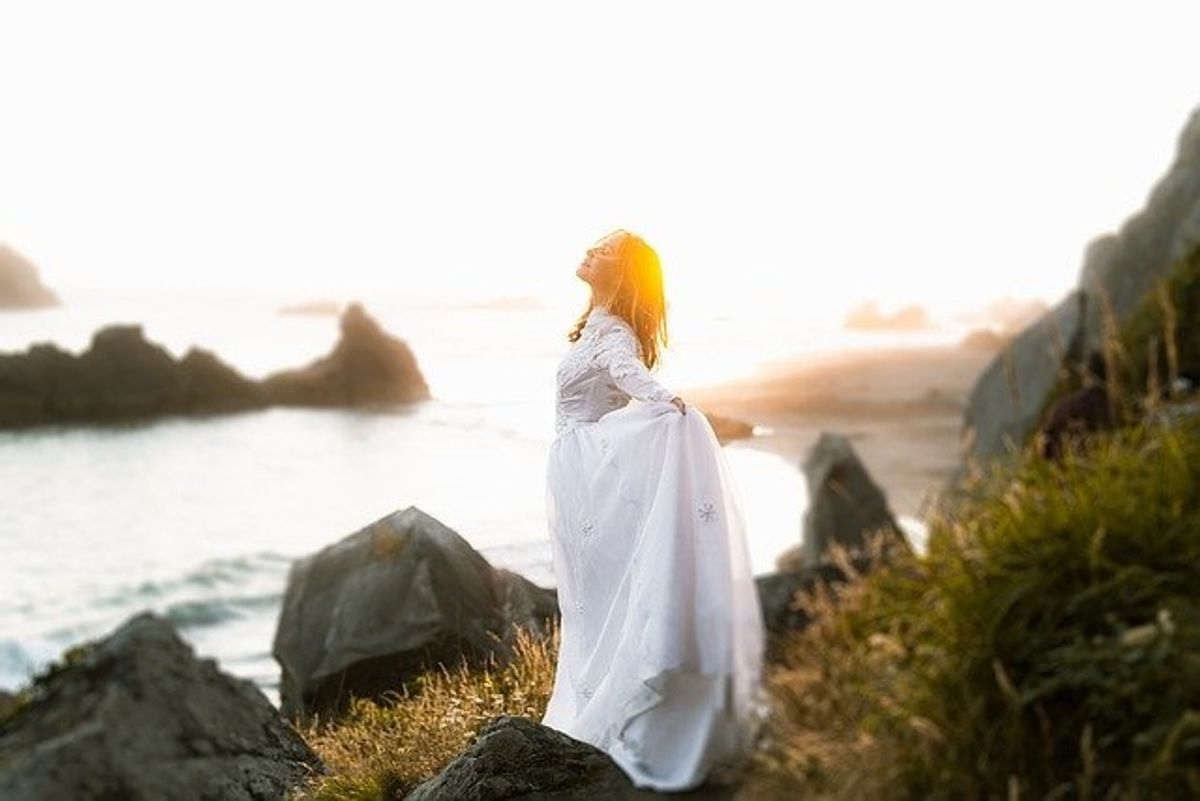 Jovan Abernathy is an international marathoner and owner of Houston Tourism Gym. Read her blog, HTownRunTourist. Follow her on Twitter @jovanabernathy. Instagram @HTownRunTourist. Facebook @jovanabernathy
It has been over a week now that we have been ordered to stay home/work safe. Last night, we just found out that we can expect another 30 days of social distancing. It has been quite the adjustment with no end in sight.
But, if you take a couple of deep breaths and look closely, you can see how there is much to be grateful for. Here are the reasons why I have chosen to practice gratitude during the COVID-19 crisis:
Our focus is on the more important things.
Being ordered to stay home and only leave for necessities has made us aware of what is truly important. Making sure that we have steady income that we can do while staying at home and making sure we are safe and our families are safe has taken number one priority.
We have time to take our time and relax.
If you are anything like me, time is a precious commodity. The cause for a lot of anxiety for most of us is not having enough time to do the things we want and definitely not to do what we want to do well. I took all last week to catch up on much needed sleep. It has definitely been nice to take it easy and know that I am doing exactly what I need to do.
We have the time to make our health a priority.
How many times have you wanted to start that workout routine and something came up? How many times have you wanted to meal prep and run out of time? Because our days have less distractions, we have time to go for a walk, run, or bike ride outside. We have time to cook our own food.
We can let petty things go.
If someone has ticked you off or something upsetting happened, you have permission to let it go. Because we really have no way of knowing when and how this crisis will end, it just does not matter. If you find it hard to forget right away, don't worry, you have time to practice.
We have time to read, learn, and take courses.
There are so many podcasts that I listen to in my car, that I would love to sit down and take notes on and really take time to listen to them. I bet there are so many books that you have been meaning to read, but have not been able to start because you are too busy.
We have time to start that big project we have been wanting to start.
Whether it is spring cleaning, organizing the closet, or start writing your business plan, we all have one thing that we always wanted to start but never had the time. I have been working on a blog that I have wanted to start for over a year now. You can check it out. It is called HTownRunTourist. It is about how I got into running and why I started running internationally. It is not your mama's running blog. Although, it is not for everyone, I hope you enjoy it. Post are being released now.
We have the opportunity to start over.
Is there something about your life prior to COVID-19 that you wish you could change? Did you want to practice a habit like being better organized, you have time to do that. Personally, I need to lose some weight. You better believe it is one of my main priorities. Did you want to end toxic relationships? Now, you can. Use COVID-19 as an excuse why you didn't keep in touch and never look back. If it is not important now, it is not important.
So, let's choose relaxation over stress. There is definitely plenty to be grateful for. Let's start this practice so when we can get back to normal, we can hit the ground running!
We saw big games from Will Anderson, Derek Stingley Jr., & Nico Collins on Sunday. Jimmie Ward with the game winning pick. C.J. Stroud doing C.J. Stroud things. Things are starting to come together. And Texans GM Nick Caserio deserves a lot of credit.
Check out the video above to find out more!
SportsMap Emails
Are Awesome