Ranking the 10 greatest players in Astros history
Oct 21, 2019, 6:56 am
Putting together a list of all-time franchise greats is never easy. Someone always gets left off. But in the 58-year history of the Astros, there really has not been a lot of stars. They went 36 years before winning 100 games. But there are still plenty of quality players to choose from. For the purposes of this list, players have to have had at least three full seasons with the Astros. Obviously, any such list is subjective, but on the eve of only the third World Series in franchise history, let's honor the best of the best:
10 - George Springer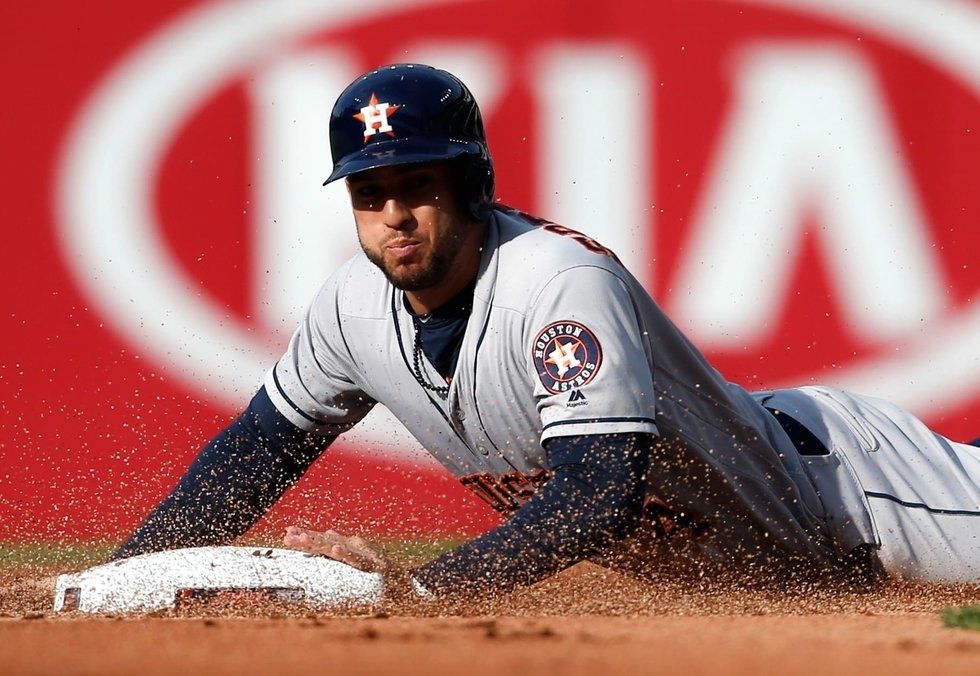 Photo by Ron Schwane/Getty Images
You could make a case for a lot of long time Astros in this spot. Jimmy Wynn. Jose Cruz. Joe Niekro. But Springer was one of the key elements to the Astros rise from insignificance to a two-time World Series participant. There are others with better overall numbers, but none of them have a World Series MVP next to their name. He is also tied with Jose Altuve for the most postseason home runs in club history, which is no small feat considering some of the other names on this list. The magical 2017 title never happens without him, and he still has time to move way up in these rankings.
9 - Larry Dierker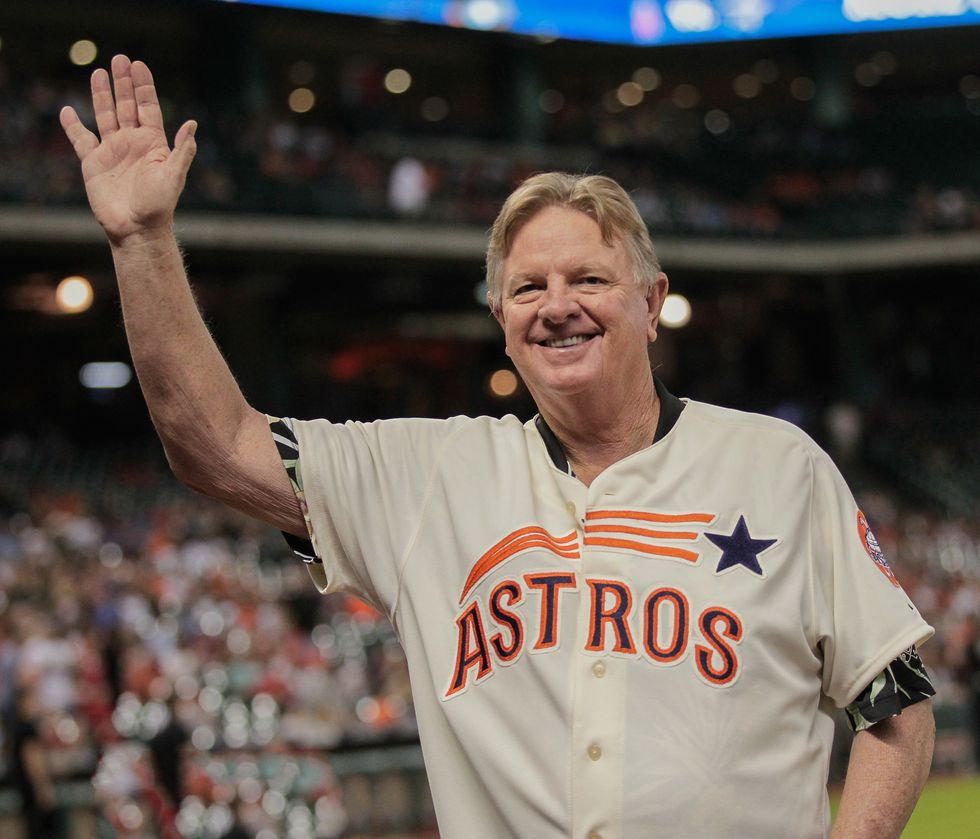 Los Angeles Angels of Anaheim v Houston Astros
Getty Images
Long before he was a broadcaster and manager, Dieker was a terrific pitcher for a long time for the Astros, winning 137 games over 13 years, including a 20-win season and two All-Star appearances. While his numbers were not overwhelming, he was a very good pitcher for many years.
8-Roger Clemens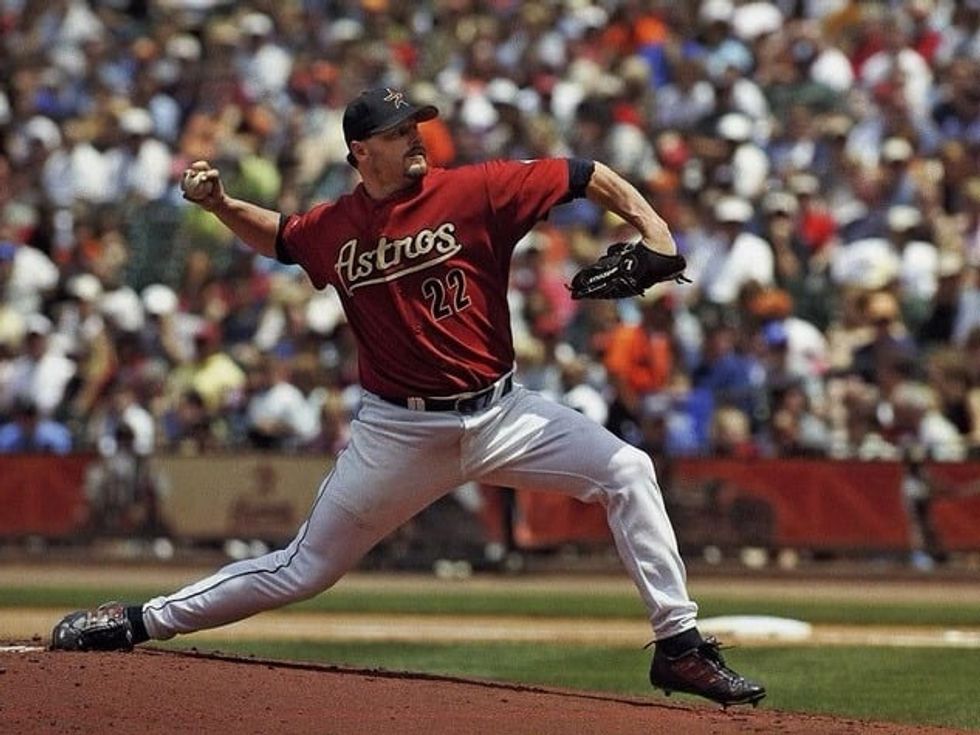 CultureMap.com
Clemens was simply one of the most dominant pitchers to ever play. And while he is better known for his time in Boston and New York, pitching just three seasons in Houston, he won a Cy Young award and helped the Astros to their first World Series appearance. Had he pitched a few more years here, he would be much higher on the list.
7-Alex Bregman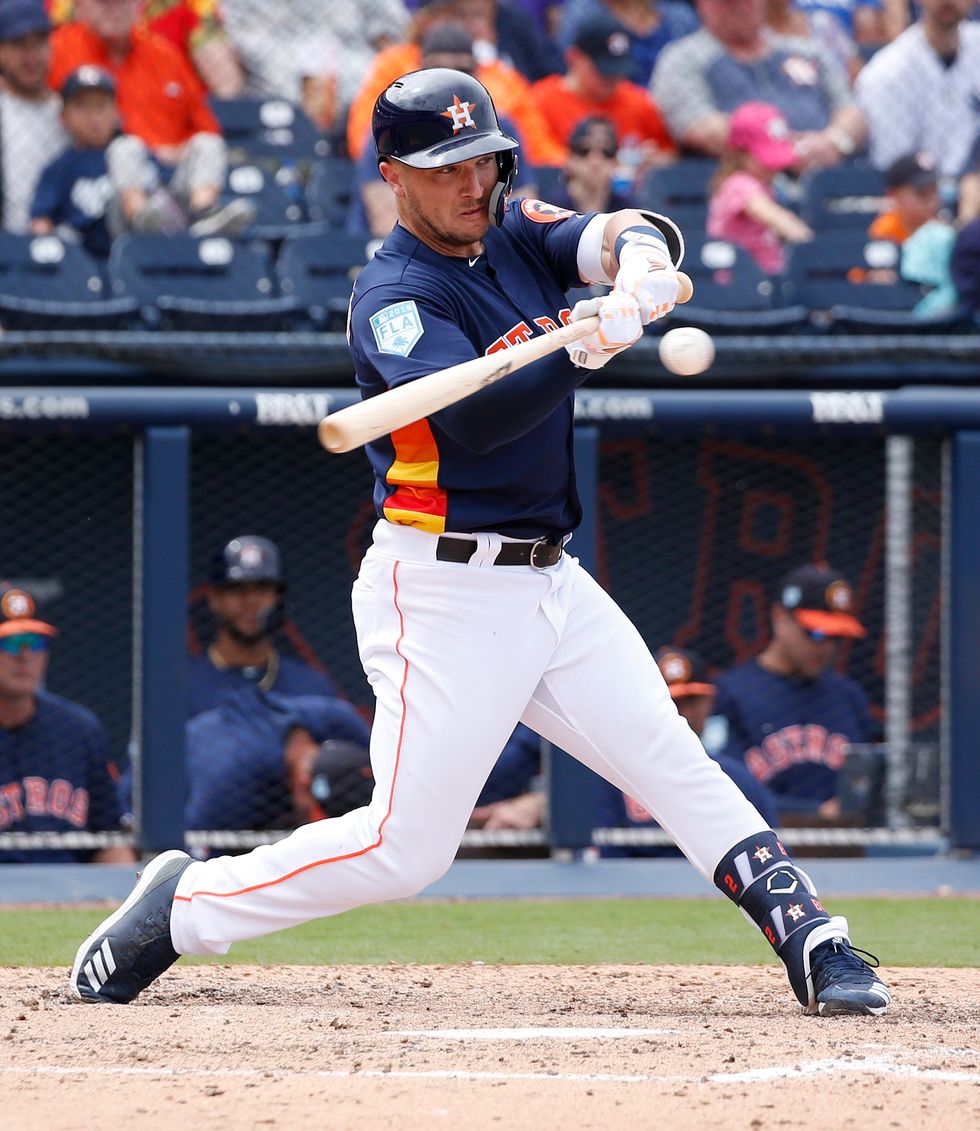 Photo by Joel Auerbach/Getty Images
This might seem high, but Bregman has accomplished a lot in a very short time. He finished top 5 in MVP voting last season and will be no worse than second this season and could very well become just the third MVP in franchise history. He was an integral part of the 2017 World Series and still has a lot of good years ahead of him.
6-Roy Oswalt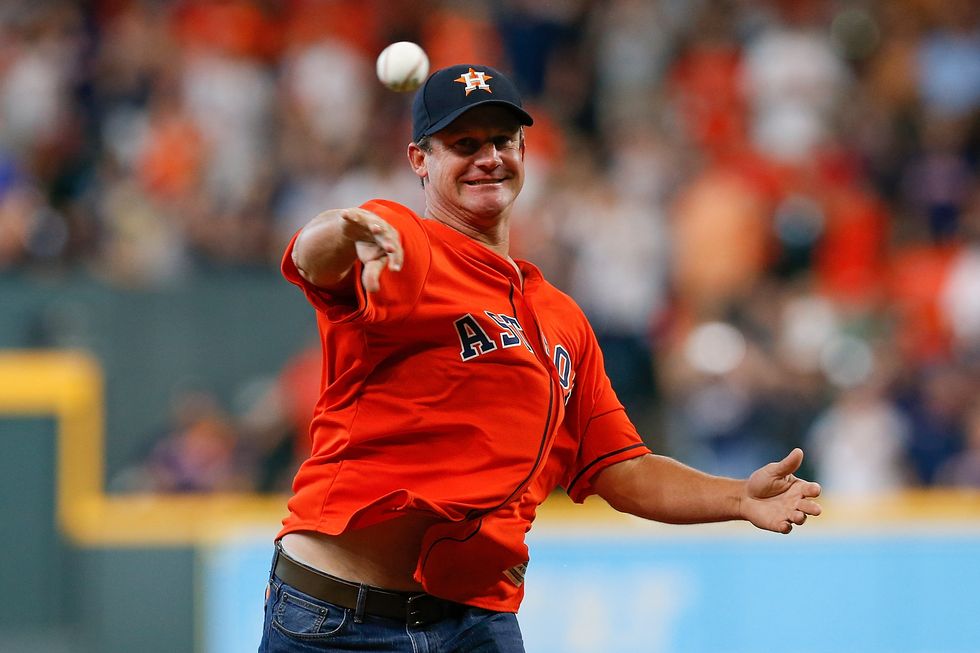 Divisional Round - Cleveland Indians v Houston Astros - Game Two
Getty Images
Like Dierker, Oswalt was simply a solid pitcher for a long time for the Astros, winning 143 games in 10 years and never posting a losing record in that time. He also was the winning pitcher in the NLCS clincher in 2005, sending the Astros to their first World Series. The three-time All-Star finished in the top five in Cy Young voting five times.
5-Lance Berkman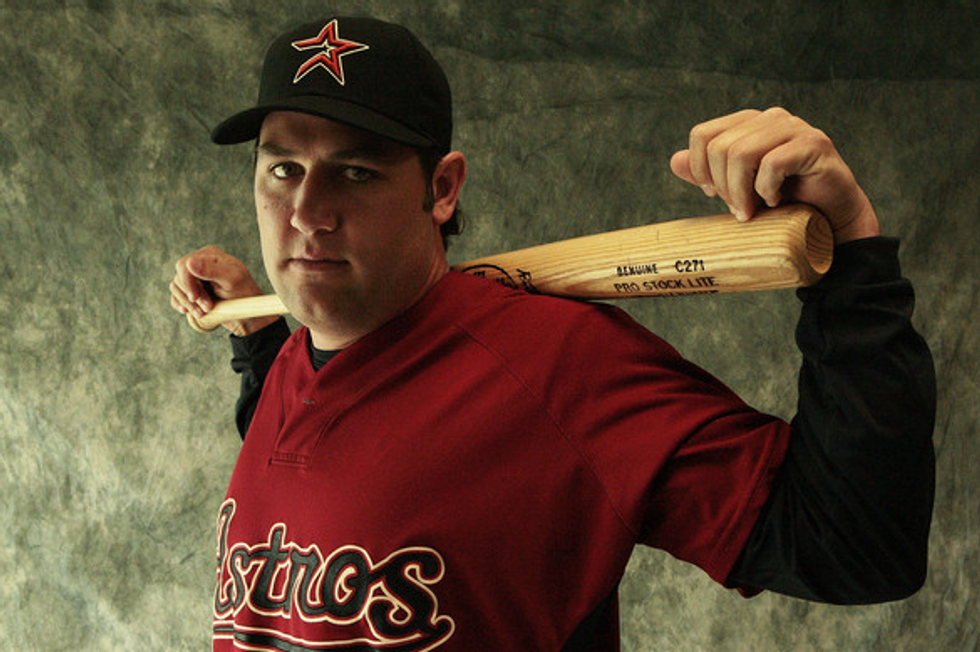 Getty Images
Like Oswalt, Berkman was a great contributor for a long time. He played 12 years with the Astros, hitting 326 homers, driving in over 1,000 runs and batting .296. He was a five-time All-Star and finished third in MVP voting twice.
4-Craig Biggio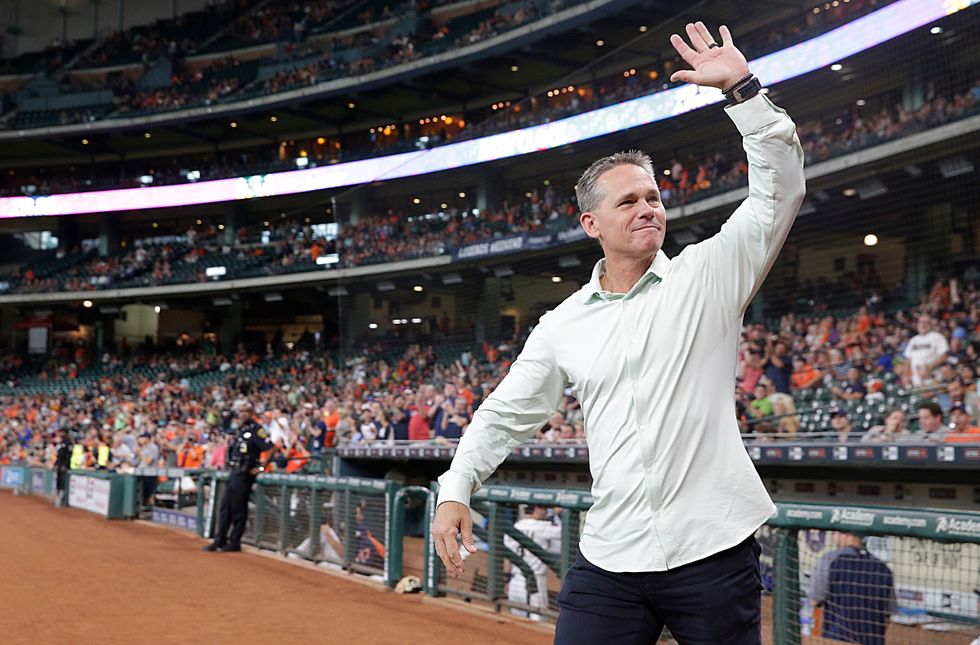 Thomas B. Shea/Getty Images
The Hall of Fame second baseball was a picture of consistency, playing 20 years, getting over 3,000 hits with seven All-Star appearances. His longevity made him the consummate Astro.
3-Nolan Ryan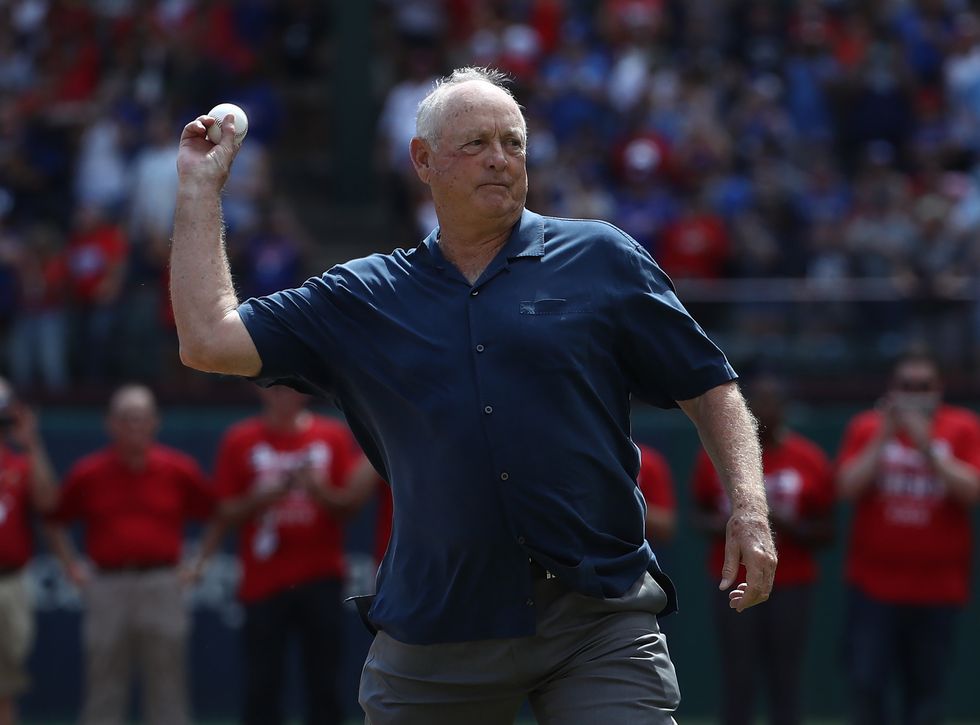 New York Yankees v Texas Rangers
Getty Images
While many think of Ryan as an Angel or for his later exploits with the Rangers, the Hall of Famer pitched nine years in Houston and put up remarkable numbers despite a ridiculous lack of support. He made just two All-Star games but won 106 games with a 3.13 ERA with the Astros. His ERA never got above 3.80 for his entire tenure. He struck out an astounding 1866 batters in 1854 innings and threw one of his seven career no-hitters as an Astro. He also was an integral part of the first two playoff teams in Astros history. He led the league in ERA and strikeouts twice. An All-time great.
2-Jeff Bagwell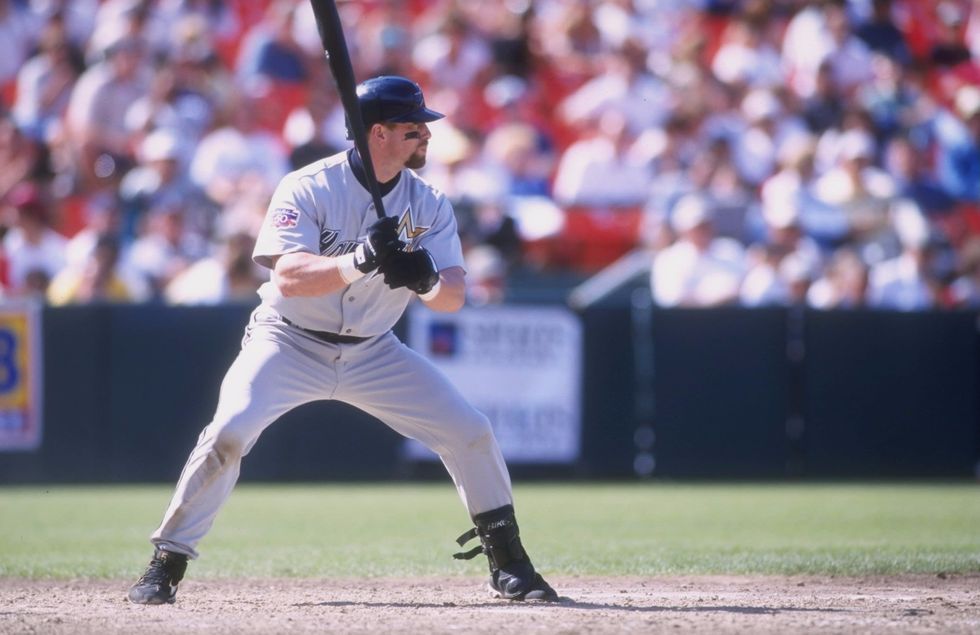 Photo by Otto Greule Jr/Stringer/Getty Images
While Biggio got into the Hall before Bagwell, the first baseman was always the more dominant player. In a 15-year career, he hit 449 home runs, won rookie of the year, was named in MVP in 1994, played in four All-Star games, won three Silver Sluggers and a Gold Glove. He led the team to six playoff appearances during his time with the Astros. His shoulder was shot when the team finally made the World Series in 2005, but he was a great player for a long time, and clearly the greatest Astro until...
1-Jose Altuve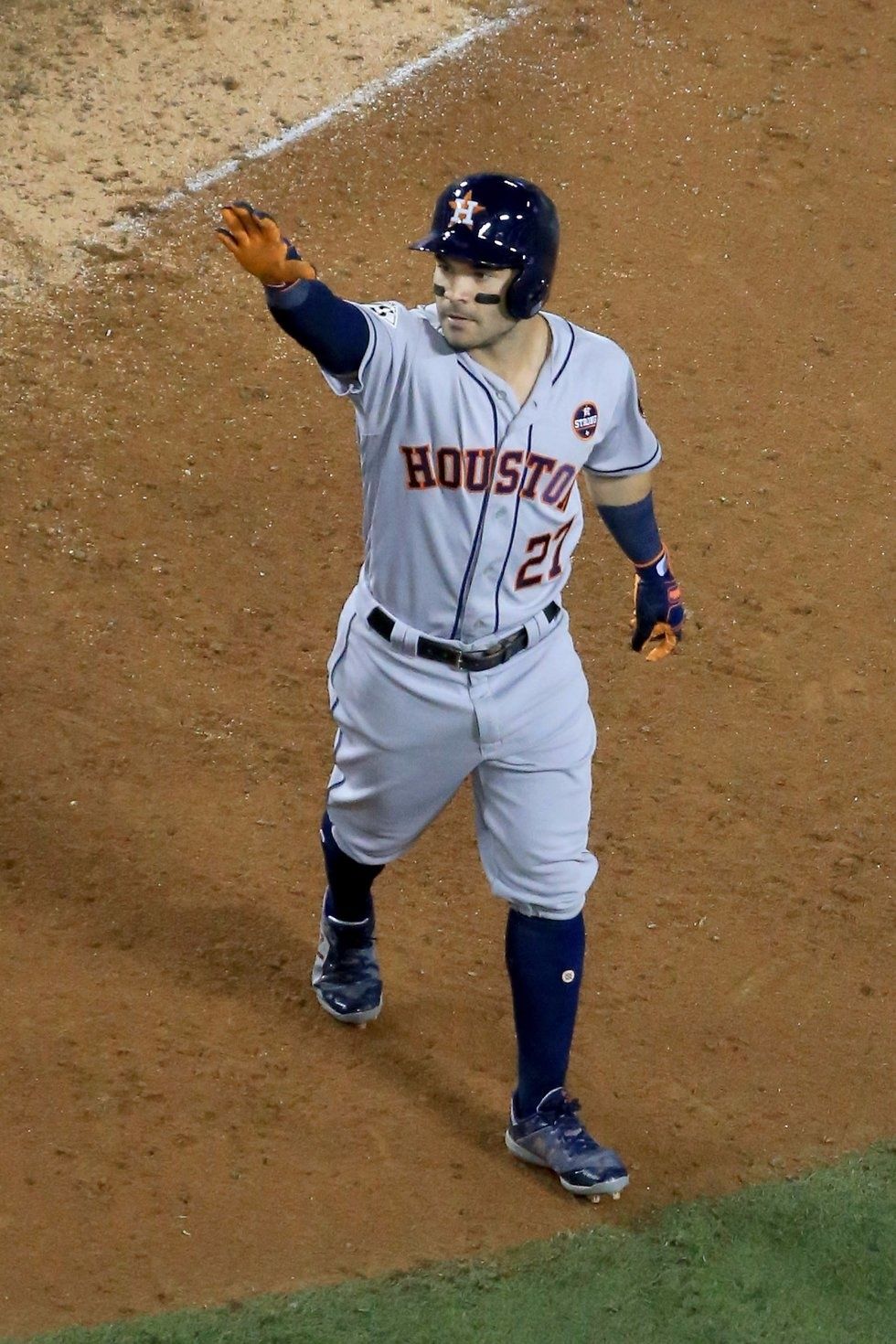 Sean M. Haffey/Getty Images
No, this isn't a reaction to Saturday night's heroics. Altuve has been one of the best players in baseball for years. He has six All-Star appearances in his nine years in the league. He has won three batting titles - no other Astros has one - a league MVP in 2017, a World Series title, and now an ALCS MVP Award as well. He finished third in MVP voting in 2016. He has hit over .300 in five of his nine seasons, and just missed this year at .298. He has been the best player on a team that has made it to the ALCS three straight times, winning two and a World Series, and maybe another this year. He is likely a future Hall of Famer and will be tough to knock off the top of this list.
Just missing out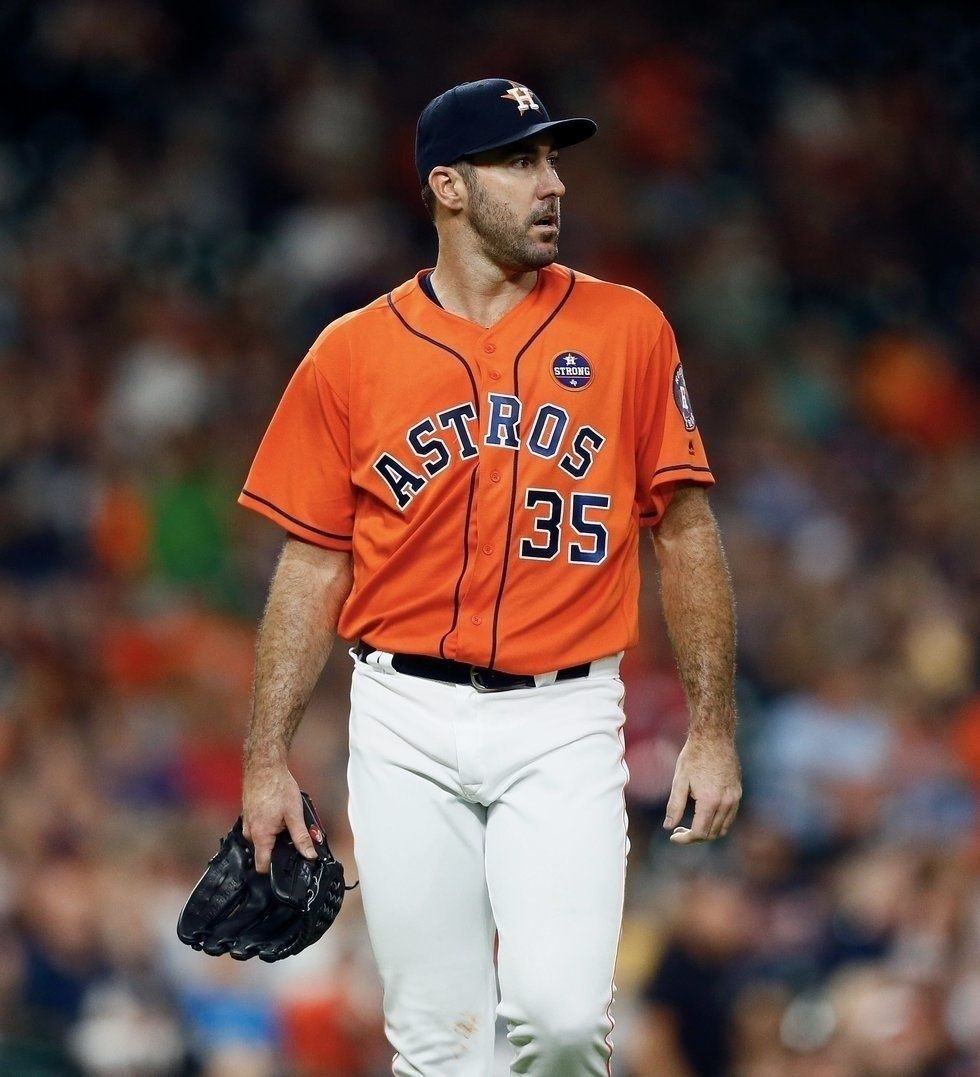 Justin Verlander pitches Game 1. Bob Levey/Getty Images
Justin Verlander might win a Cy Young this year and will certainly knock someone off this list when he reaches a third season with the team. His two-plus seasons in Houston put him on par with Clemens. He isn't slowing down and is a lock to be on this list. If he continues to perform at this level for the rest of his contract, he could easily crack the top five. As for honorable mentions, Mike Scott won a Cy Young and had a brief run of brilliance. J.R. Richard might have been the most dominant Astro ever, but his career ended too soon. Don Wilson was really good for nine years before his untimely death. Wynn and Cruz were the Astros best players when the team was not very good. Niekro was an underrated pitcher. Joe Morgan was terrific but in his 10 Astros seasons was merely an above average hitter and hit just .261; he thrived when he joined the Reds. Billy Wagner was a dominant reliever for a long time. Dallas Keuchel won a Cy Young and a World Series.
Current Astros with a chance beyond Verlander include Gerrit Cole if he re-signs and has more good seasons. Carlos Correa has been slowed by injuries but if he can ever stay healthy and re-signs with the team, he could be there at some point in the future as well. The current Astros team is the best we have seen, with three on the list and three more potentially making it. There's no surprise they are on an unprecedented run, and No. 1 on the list is the biggest reason.