Ranking the AFC South head coaches
Aug 28, 2019, 6:53 am
Ranking coaches can be a purely subjective exercise. Wins and losses are an easy way to keep score, but they don't always tell the whole story. It's made even more difficult by the fact that two of the coaches have only been on the job for a year. So these rankings could look a lot different at the end of the season. We analyze them based on win percentage, playoff success, success as a coordinator, success hiring assistants. With that in mind, here we go...
4) Mike Vrabel, Titans
Record: 9-7, one season.
Win percentage: .563.
Playoff success: None.
Coordinator success: Vrabel had one season as Texans DC, and it was a disaster.
Assistants: Too early to tell, but Dean Pees on the defensive side is a longtime NFL assistant with a lot of success. Arthur Smith is in his first year as OC after Matt Lafleur was poached by the Packers for head coach. Much of Vrabel's success might be defined by how Smith does with quarterback Marcus Mariota, who needs a big season.
Bottom line: Vrabel has been well thought of in the coaching community and his reputation probably exceeds his ability. His one year as DC, the Texans had a terrible season. The Titans have talent, especially on defense, and a step forward from 9-7 would bump him on the list.
3) Bill O'Brien, Texans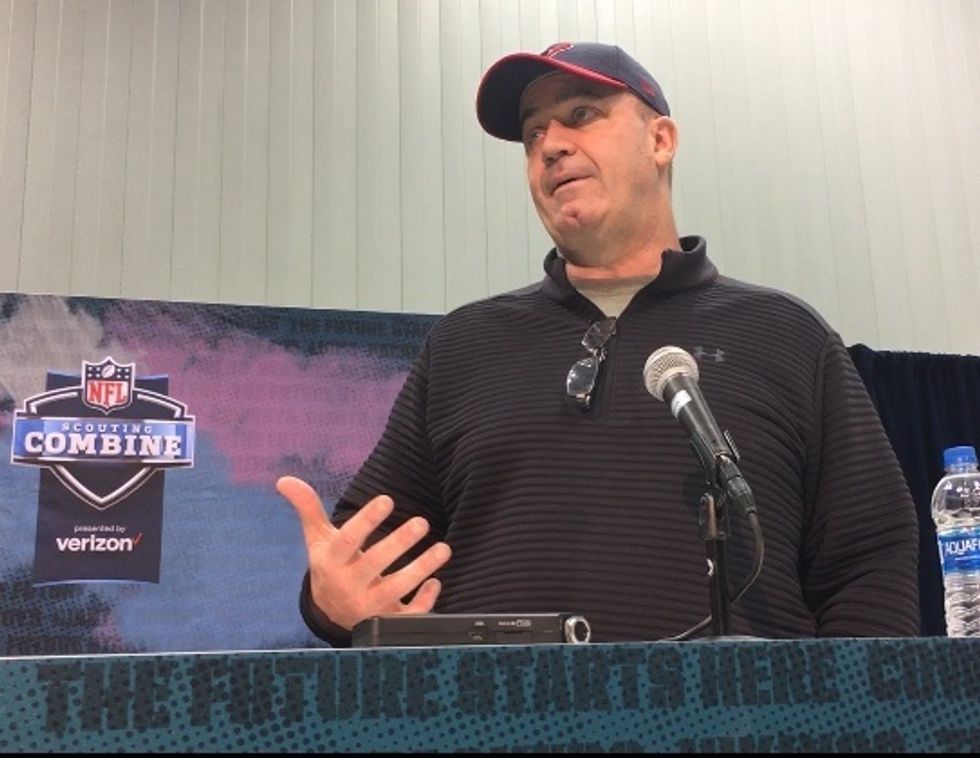 Record: 42-38, five seasons.
Win percentage: .525.
Playoff success: 1-4 in the postseason. The only win was against a Raiders team with a backup QB.
Coordinator success: He is part of the Bill Belichick tree, so he got to coach Tom Brady. That doesn't require a ton of skill.
Assistants: He has mismanaged his assistants throughout his coaching career. He hired a legendary DC in Romeo Crennel, then kicked him upstairs to give Vrabel a shot, and that was a failure, so he returned Crennel to the role last year. He has gone back and forth between being the offensive coordinator himself and hiring under qualified coaches. He has stubbornly stuck with Mike Devlin as his offensive line coach, even as every linemen they have brought in has failed to improve or in fact regressed as players.
Bottom line: O'Brien is not a bad coach. But his stubbornness limits his ability to take the next step. He has chased off two GMs, mismanaged his assistants, and has continued to build a power base he has yet to earn. He also mishandled his quarterbacks, and now that he has one, his scheme does not protect the player well enough. O'Brien could be a good coach. Hiring a successful OC for a different voice would go a long way. But O'Brien believes he knows best, and that stubbornness will likely keep him stuck in the 9-7 zone.
2) Doug Marrone, Jaguars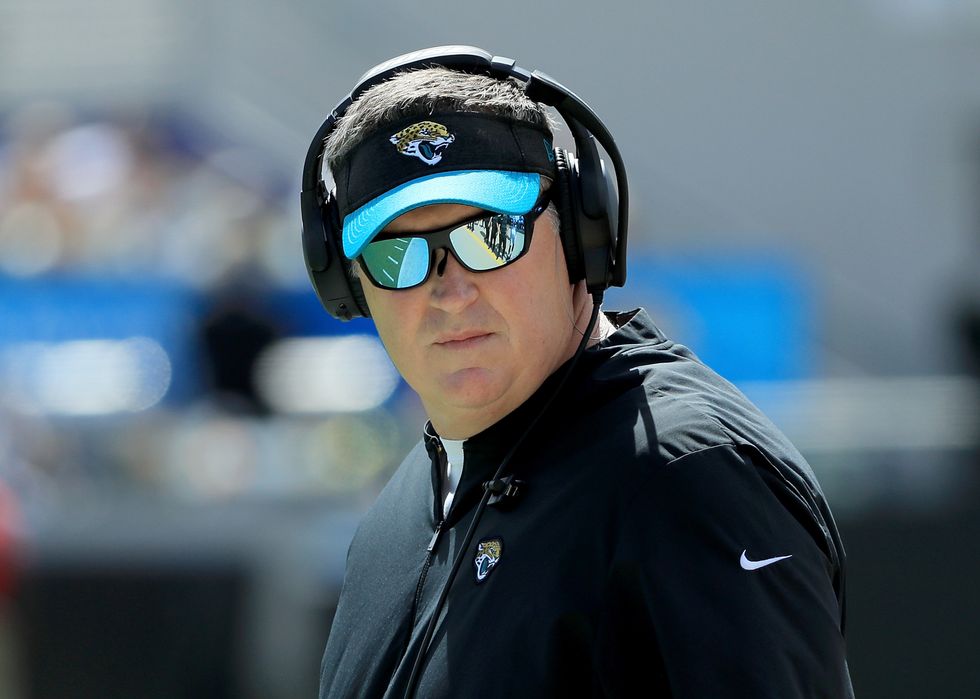 New York Jets v Jacksonville Jaguars
Getty Images
Record: 31-35, four seasons plus two interim games.
Win percentage: .470.
Playoff success: He is 2-1 in the playoffs, leading the Jags to the AFC Championship game in his first season. He has taken his team farther in the postseason than any of the other coaches.
Coordinator success: He was OC of the Saints in the mid-2000s before getting the top job at Syracuse and then the Bills. The Saints offense is run by Sean Payton, so it is hard to gauge the impact, but New Orleans had very good offenses during his tenure.
Assistants: Marrone fired OC Nathaniel Hackett last season as the Jags fell off the map after throwing a scare into the Patriots in 2017 in the AFC Championship game. Someone had to be a scapegoat for a season that saw the Jags derailed by injury. Todd Wash has been a solid DC for four years.
Bottom line: Marrone has had the most postseason success, and he also had a winning season in Buffalo, which is no easy feat. The win percentage could be better, but he did have one disaster season, which skewers things. He almost certainly will move up or down the list based on this season. He could be No. 1 or out of a job. He has a new QB in Nick Foles, and if Leonard Fournette can stay healthy, the offense should rebound. The defense fell off last season as well, but a return to form could lead to another successful season and perhaps a bump up the rankings.
1) Frank Reich, Colts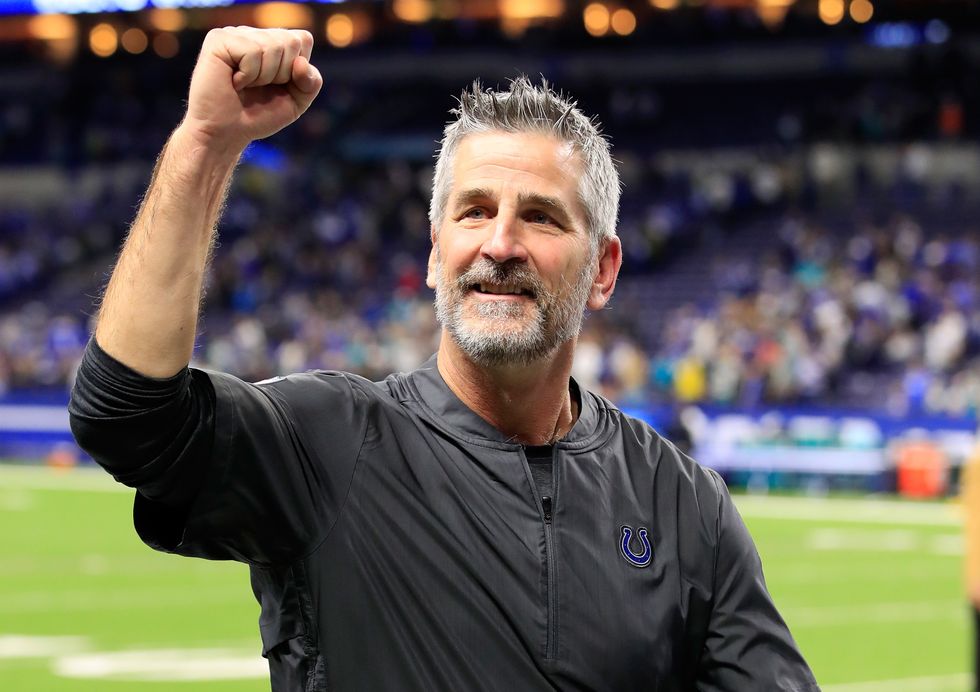 Miami Dolphins v Indianapolis Colts
Getty Images
Record: 10-6, one season.
Win percentage: .625.
Playoff success: 1-1 last season, including a win over O'Brien and the Texans.
Coordinator success: He was well thought of after stints as OC with the Chargers and the Eagles, including winning the Super Bowl with Philly. He helped develop Carson Wentz, and Andrew Luck had arguably his best season under Reich.
Assistants: Matt Eberflus appears to be a solid hire at DC, as he improved the unit in his first year. Nick Siriani is the OC, and he did well in year 1.
Bottom line: It's only been one season, but Reich came in with the most success as a coordinator of any of the coaches in the division, and he did not disappoint in his first season, knocking off the Texans in the playoffs. He will face a tougher task this year with Luck's retirement, but it's unlikely the Colts fall into disaster territory.
Mediocrity abounds
The coaches in the division hardly get a ton of respect. In a recent NFL.com ranking, Reich was the highest rated at No. 12. Marrone came in at 18, O'Brien 19 and Vrabel 20. Reich clearly has the highest upside. The hardest was separating O'Brien and Marrone, but the playoff success tipped it. The NFL rankings clearly show the lack of respect nationally for the group, which is warranted at this point. But Reich has a chance - especially if he can win without Luck - to continue to move up the overall rankings. As for O'Brien? More than any of the coaches, we know what he is. Not a bad coach, but a limited one.