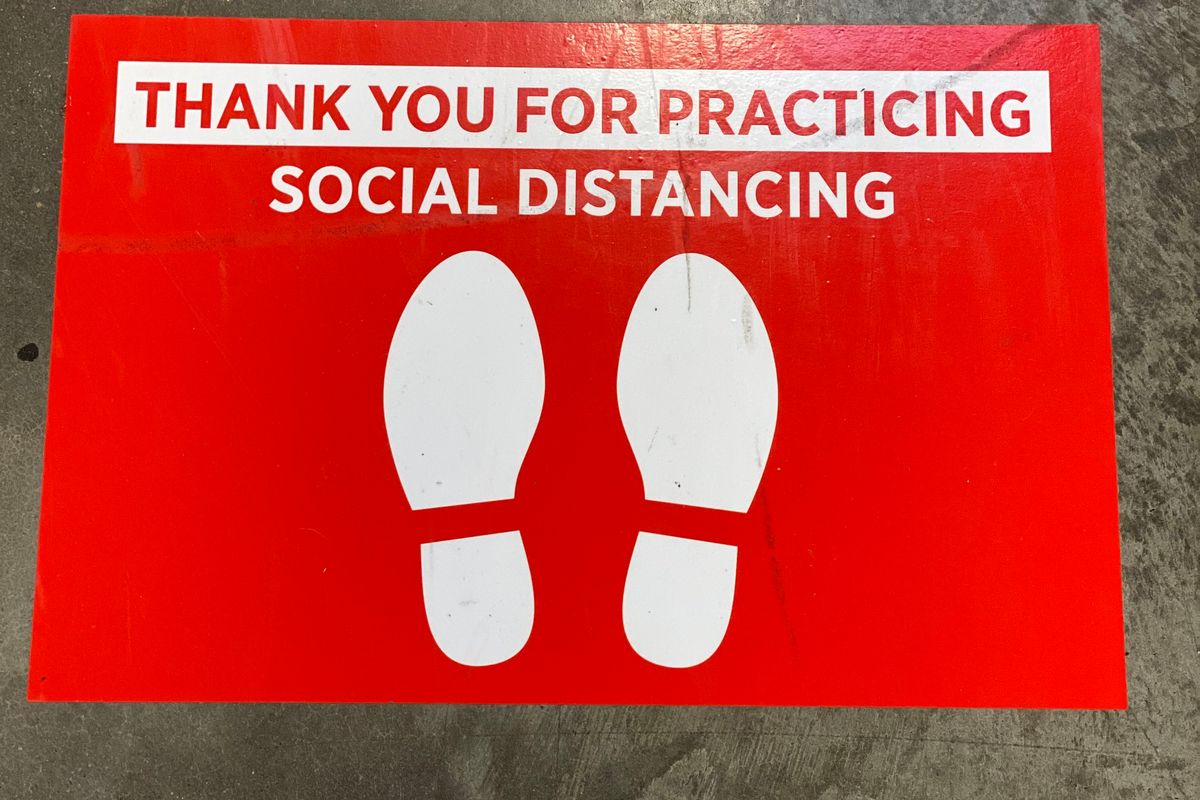 We're living in very strange and scary times right now. The coronavirus pandemic has the world at a standstill. Lives have been greatly interrupted, and too many of them have been lost. The economy is screwed. People are hoarding unnecessarily. The country feels like it was woefully underprepared. And the one person uniting us equally is a gay, tattooed, gun-loving, multi-pierced, faux politician, private zookeeper who's doing time for a botched murder for hire scheme! What a time to be alive!
Usually in times like these, we have sports to distract us. After 9/11, we had sports to help us get through the worst act of terrorism on U.S. soil. When the housing market crashed in 2008, sports were there for us. This time, we don't have that shoulder to lean on because of what the virus has done to society. Social distancing is very real. People are wearing masks, gloves, and quarantining. Restaurants are carry out or take out only. HEB has the best social distancing process for their checkout line (pictured above). However, how will this affect sports moving forward? What will our sports look like in the future?
The immediate return: fans or no fans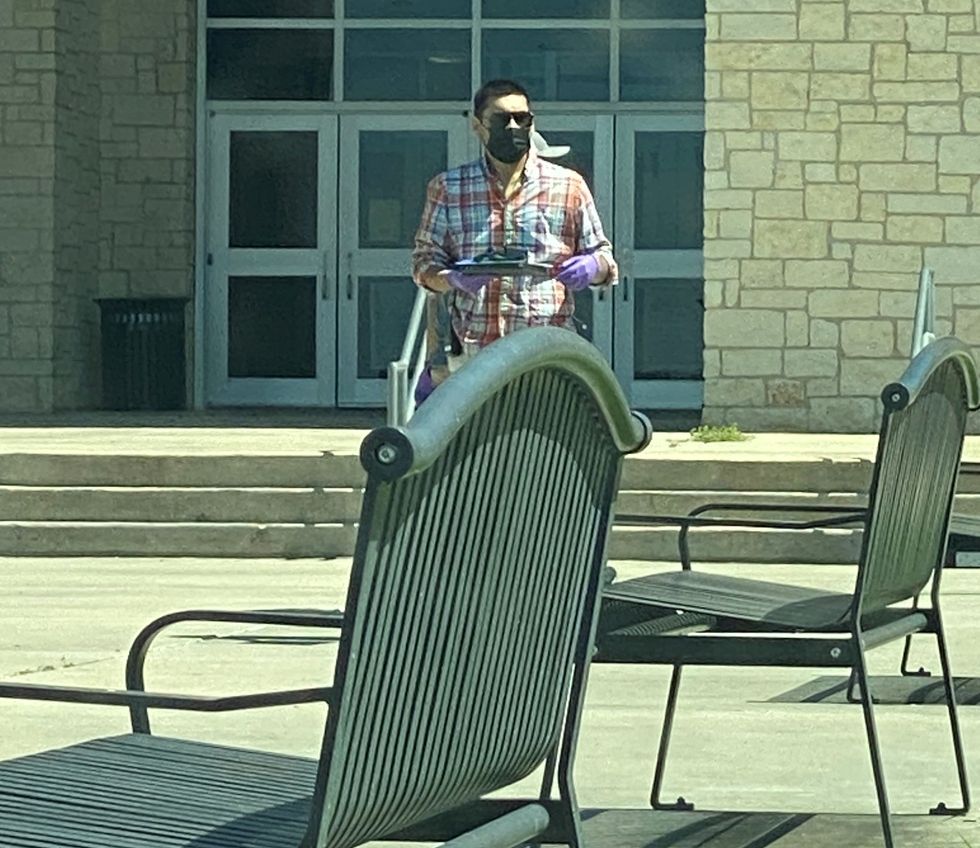 Jermaine Every
Whenever we get back to having sports on a somewhat regular basis, will there be fans or not? Empty arenas have been done in soccer recently during the beginning of the pandemic, and several times over the years because of fan craziness. The notion of no fans in arenas was floated around until things got shut down. I knew it was real when the NCAA basketball tournament was canceled. Initially, I think there should be no fans. When there's a med that can treat the virus or a vaccine, there shouldn't be any fans. If leagues are that desperate for fans in arenas/stadiums, they should only allow a certain number in, only have a set number of seats equally spaced apart, and have a scheduled bathroom and concession time.
Handshakes, huddles, and celebrations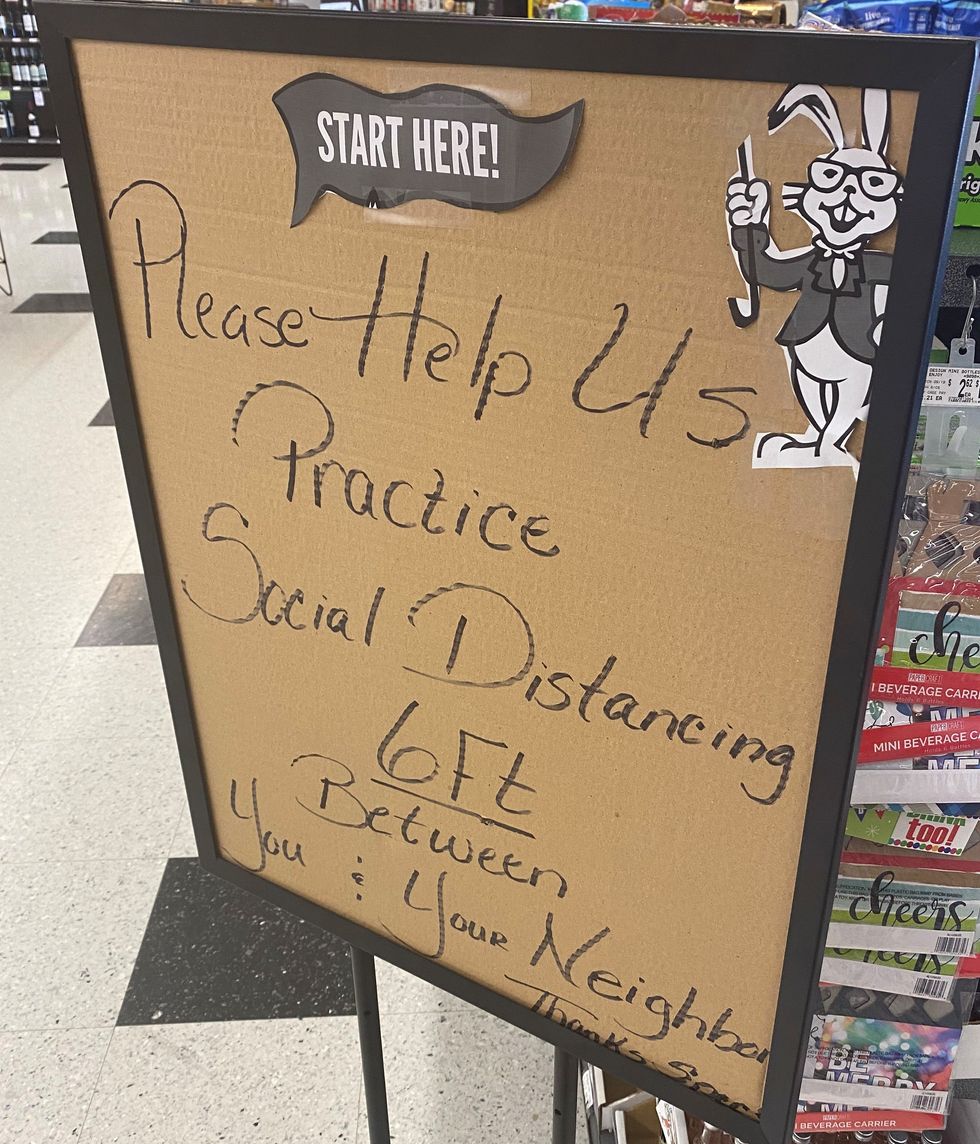 Spec's social distancing sign
Jermaine Every
Handshakes, huddles, and celebrations are as apart of sports as the athletes themselves. I've read things that lead me to believe some won't be shaking hands and stuff when play resumes. Most sports involve at least some physical contact. Will athletes be scared to return? Will leagues require all athletes get tested before returning? What happens if a player tests positive soon after play resumes? Will things get shut down again? What about fan interactions with the athletes? Will that be done away with as well? So many questions and not enough answers. One thing I think we'll see is an easing into these things. Athletes who come back will more than likely have some assurances that they won't get sick by playing. I also think the celebrations will be spontaneous and come back slowly but surely. Combat sports such as MMA and boxing will likely have a hard time keeping things clean. I could see testing being an issue when it comes to setting up fights, especially with athletes from hard hit areas.
A new normal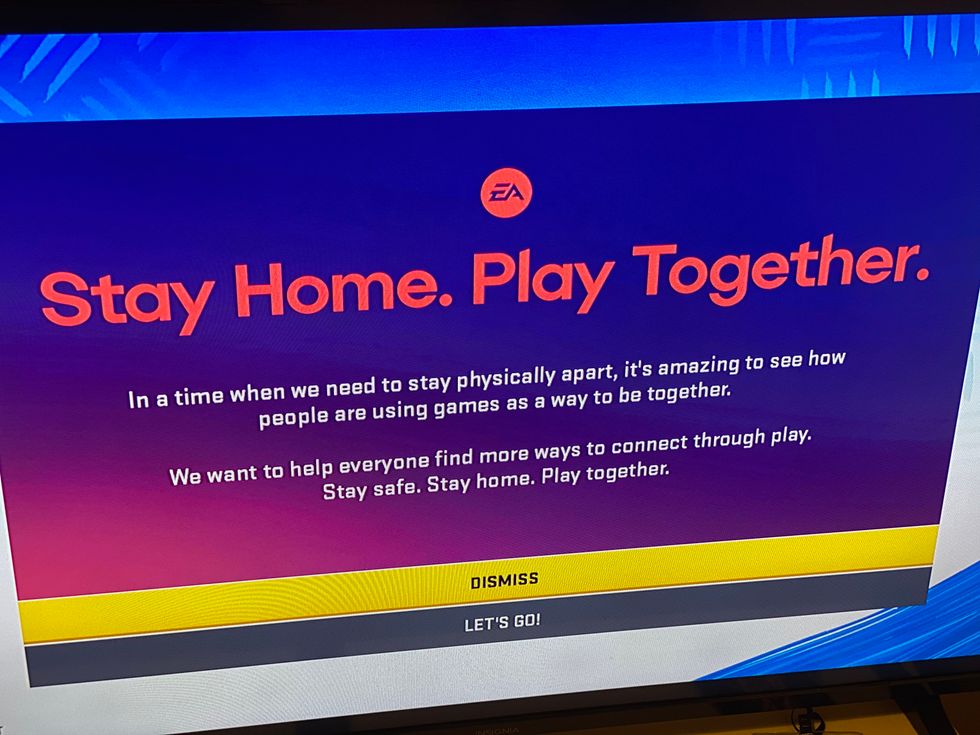 EA Sports' message about social distancing
Jermaine Every
Eventually, things will get back to normal. What that new normal will look like is hard to tell. I can see someone inventing some sort of virus scanner just like there were new body scanners and such after 9/11. People at gates checking tickets may be equipped with those temperature gauges and check people before they come in. How would you feel if there were sanitizing misters like those water misters? Let's say they mist sanitizing spray on you as you enter a building, arena or stadium and they're also placed in various places around said buildings. I wonder how contracts will be written in the future? Insurance companies (Lloyd's of London specifically) will be in the business writing policies to protect athletes, and maybe even teams and leagues in case something like this happens again. Could we see masks invented specifically for athletes to wear until there's a vaccine?
While I like many others can't wait until sports come back, we must take all precautions we can to prevent the spread of this virus. Use this time wisely. Spend it with those closest to you. Learn something you've always wanted to learn. Watch those shows and/or movies you've always wanted to watch. Gvie some new hobbies a try. Start exercising. Some of you could use this time to learn how to cook finally! Sports play a major part in our lives, but this is showing us how much bigger our lives are than sports. We'll make it through this, but we have to stay vigilent in our efforts. Are you looking for some things to do while waiting on sports to come back? Tune in next week when I give you some things to watch or do to while practicing good social distancing.
The Houston Astros were in need of some serious help in the bullpen with Phil Maton, Hector Neris, and Ryne Stanek likely leaving this year in free agency.
While some fans were getting concerned about the quiet offseason, the club has made two moves this week to get the ball rolling.
First the team signed Victor Caratini to be the backup catcher, and now they have added some relief pitching.
The Astros traded pitching prospect Carlos Mateo to the Royals for RHP pitcher Dylan Coleman.
Coleman appeared in 96 games in the past three seasons for KC, including 68 games in 2022 and 23 games last season. He has a career 3.88 ERA and 1.37 WHIP. He's fastball (95 mph), slider (81) and cutter (90) and walked 57 batters and struck out 99 in 92 2/3 innings.
— Brian McTaggart (@brianmctaggart) December 6, 2023
Coleman is under club control for the next several years, and made just over $700,000 in 2022. With the Astros right up against the tax threshold, this is a good way to add to the bullpen without having to hand out a large contract.
The Royals had a tough roster decision to make with Coleman, and the Astros made the decision easy for them by making the trade.
Something to note
There's a reason Kansas City wasn't determined to protect Coleman from the Rule 5 Draft. Despite his decent numbers over the last three seasons, 2023 was a rough year for him, posting an 8.84 ERA over 23 games.
In fact, Coleman pitched more innings (30.2) for the Royals AAA team than he did for the big league club (18.1) in 2023.
Hopefully, the Astros can get him back on track this season with some help from their highly touted player development program.
You can watch some of his 2022 highlights above.
SportsMap Emails
Are Awesome