SportsMap weekend news: Verlander gets extension, Texans sign Kalil
Mar 23, 2019, 12:12 pm
Ronald Martinez/Getty Images
The Houston Astros made a big splash earlier in the week by extending Alex Bregman. They are on the verge of another big deal, according to multiple reports.
Extending Verlander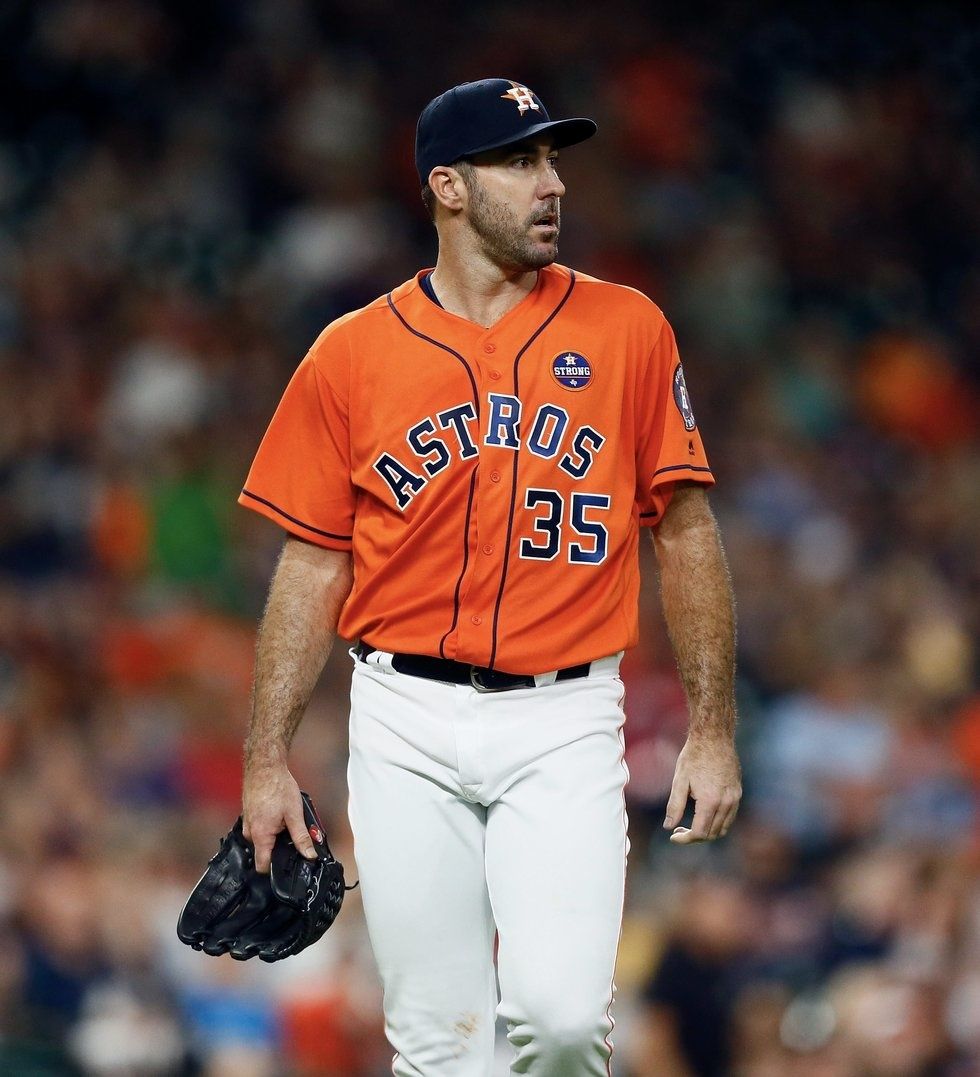 Bob Levey/Getty Images
The Astros and ace pitcher Justin Verlander finalized a two-year, $66 million dollar extension. Even at age 36, Verlander remains one of the best in the game. He went 16-9 last year with a 2.52 ERA and 290 strikeouts. It was his first full season in Houston.
Verlander quickly endeared himself to Houston fans after the last minute trade from Detroit in 2017. He helped the team to its first World Series victory that year and has been a fan favorite ever since. The Astros window to win it again remains open, and Verlander apparently will be a big part of it.
If this deal is finalized, and the Astros can reach a longterm deal with impending free agent Gerrit Cole, the team should be set for the near future. Cole, George Springer and Carlos Correa will be the next players in line for deals, but in locking up Jose Altuve, Bregman and now Verlander the team will remain in pretty good shape moving forward.
Verlander's deal - like Cole's - was set to expire at the end of this season.
Texans finally address a need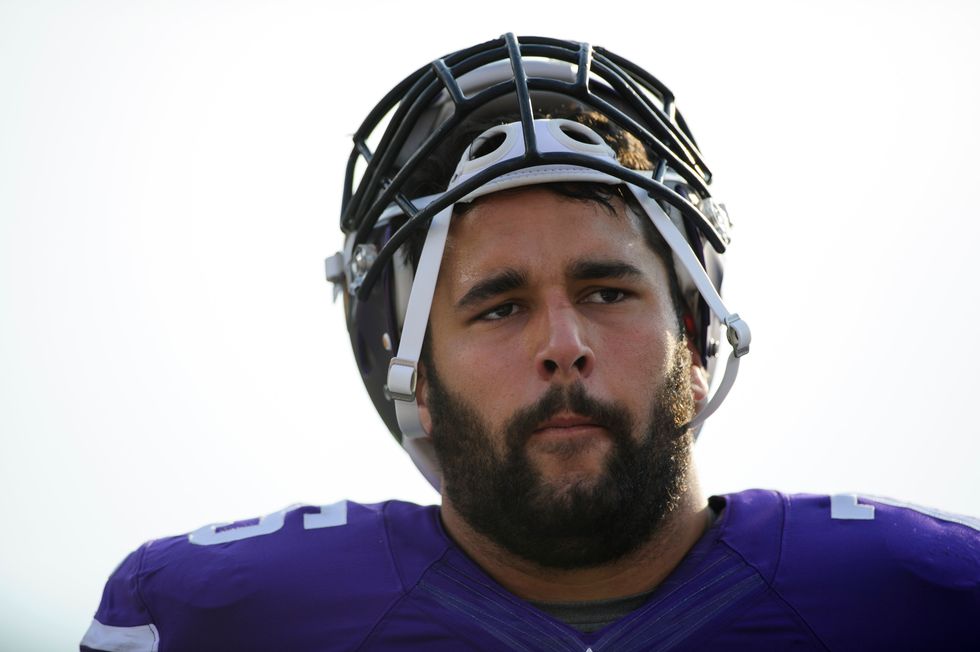 Oakland Raiders v Minnesota Vikings
Matt Kalil. Getty Images.
The Texans needed to add offensive line help this off-season, but the options were limited and overpriced. On Friday they added the kind of player they needed, former Viking and Panther tackle Matt Kalil. It is a low-risk, high-reward move.
Kalil was a Pro Bowl caliber tackle in Minnesota until injuries slowed him in 2016. He started every game for Carolina in 2017, but missed all of last season and the Panthers let him go.
If he is healthy, left tackle becomes less of a priority in the draft - the Texans won't have to reach for one. If not, it's a low-risk move. If he wins the starting job, great. If he does not, it likely means the Texans drafted a better player.
They have not done a lot in free agency, but adding Kalil is a potentially key move. Former Raider Donald Penn is also still a free agent and if the Texans can add him as well, they have at least placed significant band-aids on a gaping wound.
Adding Kalil on a short-term deal is a much better option than spending huge dollars on Trent Brown. The potential success rate is basically the same.
The Texans still have some concerns - another tackle remains critical, and cornerback is still a serious minus, but now they can address corner in the draft without being locked in to taking a tackle. If they can add Penn, then cornerback immediately becomes the No. 1 priority. They could also use a backup running back and another interior D lineman, but those can be addressed in the middle rounds.
In all, this is a great move by the Texans, whether it works out or not.
Ohio State next for Coogs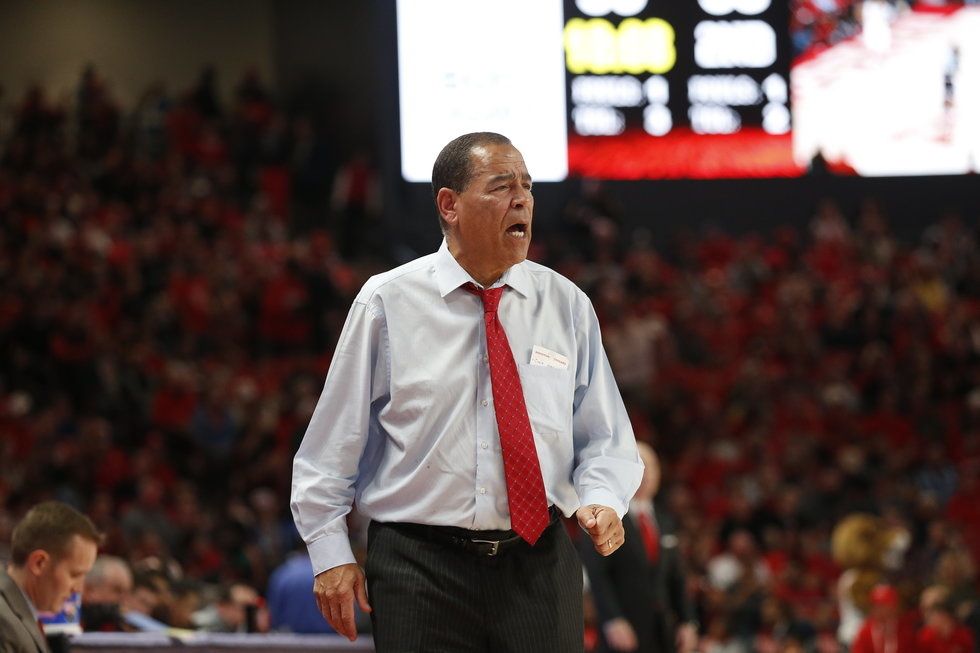 Kelvin Sampson has the Cougars rolling. Bob Levey/Getty Images
The Houston Cougars will play their second round NCAA Tournament game Sunday against 11th-seeded Ohio State after Friday's easy win over Georgia State. The game will be played at 7:40 p.m.
The No. 3-seeded Cougars are 5.5-point favorites.