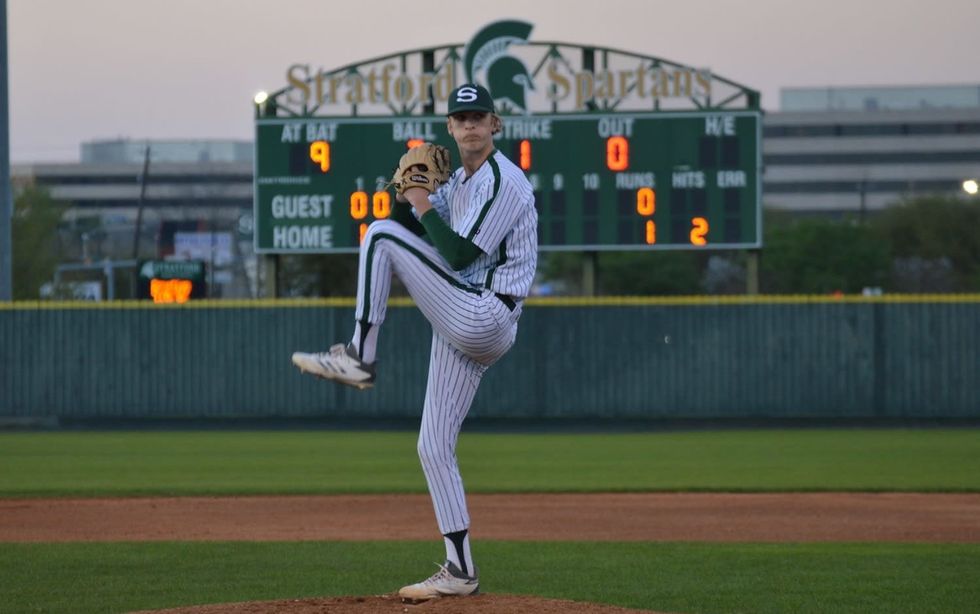 Kyle Storemski will be playing his last season with the Spartans in 2019. Vype
Originally Appeared in Vype 
Kyle Storemski has played baseball since the age of four. He remembers driving to games, listening to music with his family, and having fun.
Going into high school, Storemski knew what he wanted to do.
"My original goal was to make the team. I didn't care what team as long as I could play," he said. "As soon as I got that, my goal shifted to start on the district game days at the varsity levels."
"After I got there I wanted to keep playing as long as I could and maintain my strong position," Storemski added. "My goals were set to play at the next level after high school because I wanted to play baseball for as long as I possibly can."
After his junior season, Storemski officially committed to Baylor University, though the process of his recruitment wasn't what you would call normal.
Storemski was injured the entire summer season, which for baseball recruiting is one of the most important times.
Still, the Baylor coaches took notice.
"Coach Strauss [Baylor's pitching coach] cane to watch me at a tournament in Georgia the summer going into my junior year. That put me on the radar," he said.
Read More here 
Rockets' Alperen Sengun recently was a guest on Paul George's podcast and spoke about a conversation he had with James Harden.
He said Harden told him he was proud of him. This led George to saying he thinks this means the torch has been passed from Harden to Sengun.
Which made us wonder, is this now Sengun's team? Or is that a little premature and the true leader of the team is head coach Ime Udoka or Fred VanVleet?
Plus, Jalen Green has responded positively from being benched. Is this proof that Ime Udoka has the team taking more accountability and heading in the right direction?
Be sure to watch the video above as we break it all down!
If you enjoy the videos, subscribe on YouTube for our latest content.
Related Articles Around the Web
SportsMap Emails
Are Awesome