TEXANS MAKE A SHOCKING MOVE
Breaking: The biggest news in modern Texans history
Oct 5, 2020, 4:12 pm
John McClain from the Houston Chronicle is reporting that Bill O'Brien has been fired by the Houston Texans.
ESPN's Adam Schefter has also confirmed the report and is saying that Romeo Crennel will likely take over as interim head coach.
Be sure to watch the video below as ESPN Houston's AJ Hoffman and Fred Faour react to the Texans firing Bill O'Brien.
One day after this photo was taken, Bill O'Brien gets fired. What a crazy 24 hours for Texans fans.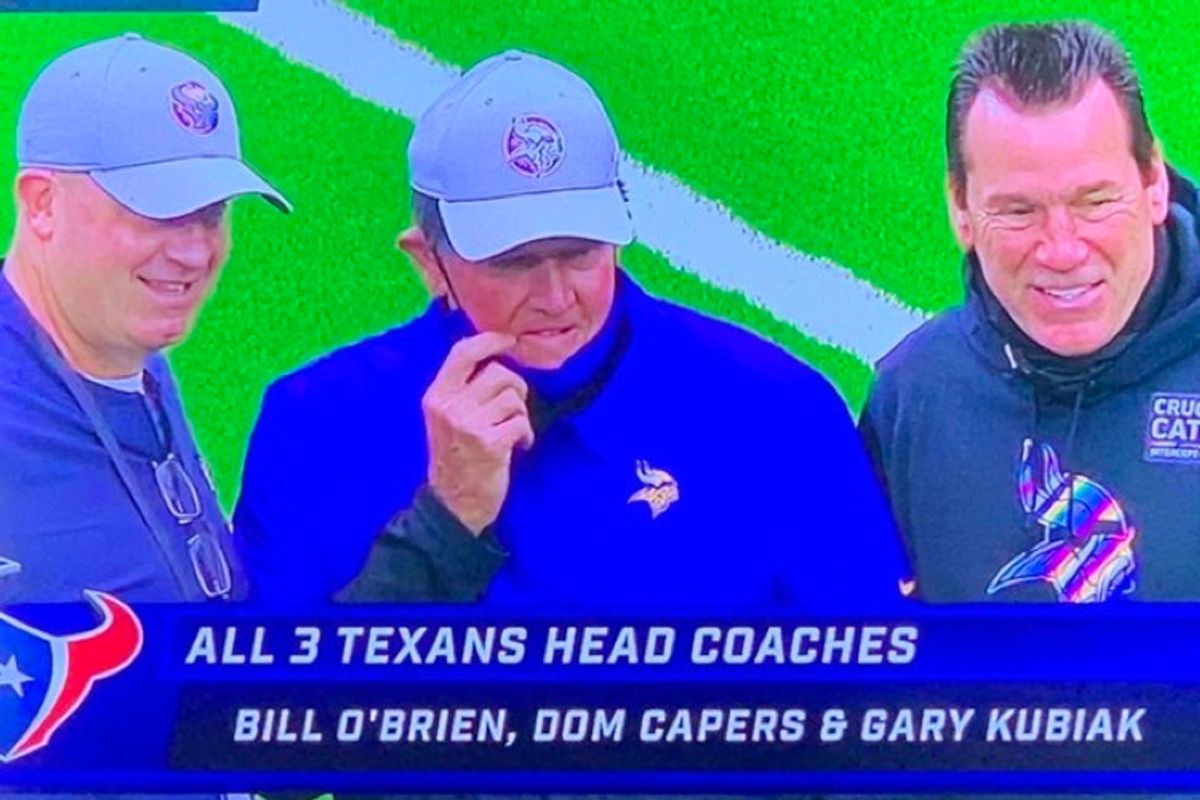 Photo via: Fox/Screenshot