Paul Gallant created a religion to worship Houston's greatest G.M.
The church of Jeff Luhnow
Aug 2, 2019, 7:51 am
For sports fans, nothing beats rooting for a sure thing.
Luckily for me, I've been #blessed #soblessed to grow up rooting for an actual demi-god: Thomas Edward Patrick Brady.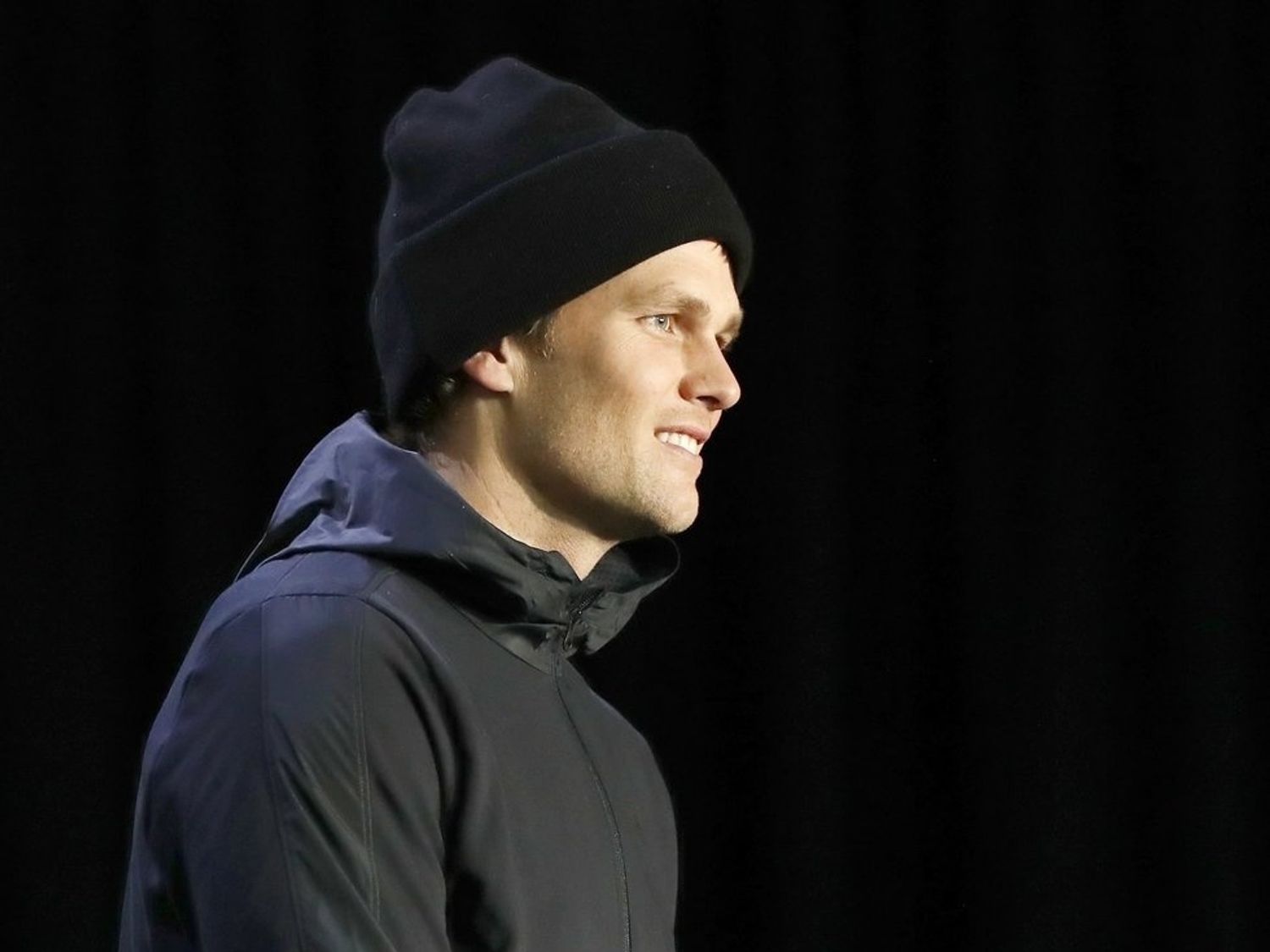 That beanie tho...
Elsa/Getty Images
I know, I know. Some of you are frothing at the mouth. Others are experiencing heart palpitations, shuddering as you recall a handsome gunslinger carving up a one loss team that thought letterman jackets were a fantastic fashion statement. Or yo-
"Your lord and savior is a cheating fraud, PAWL."
SHUT UP.
Does being a disciple of the TB12 method mean that I'm more likely to marry a super model? Or that I'd have been a successful quarterback into my late 40s if coach had given me a shot (clearly he was racist against skinny paste bois)? Or that . . . I'm better than you?
Probably. But don't fault me for my parents arbitrarily decided to have the sex / children in the greater Boston area being one of the chosen people. Instead, focus on this: if you're an Astros fan, YOU TOO have a sure thing.
Jeff. Luhnow.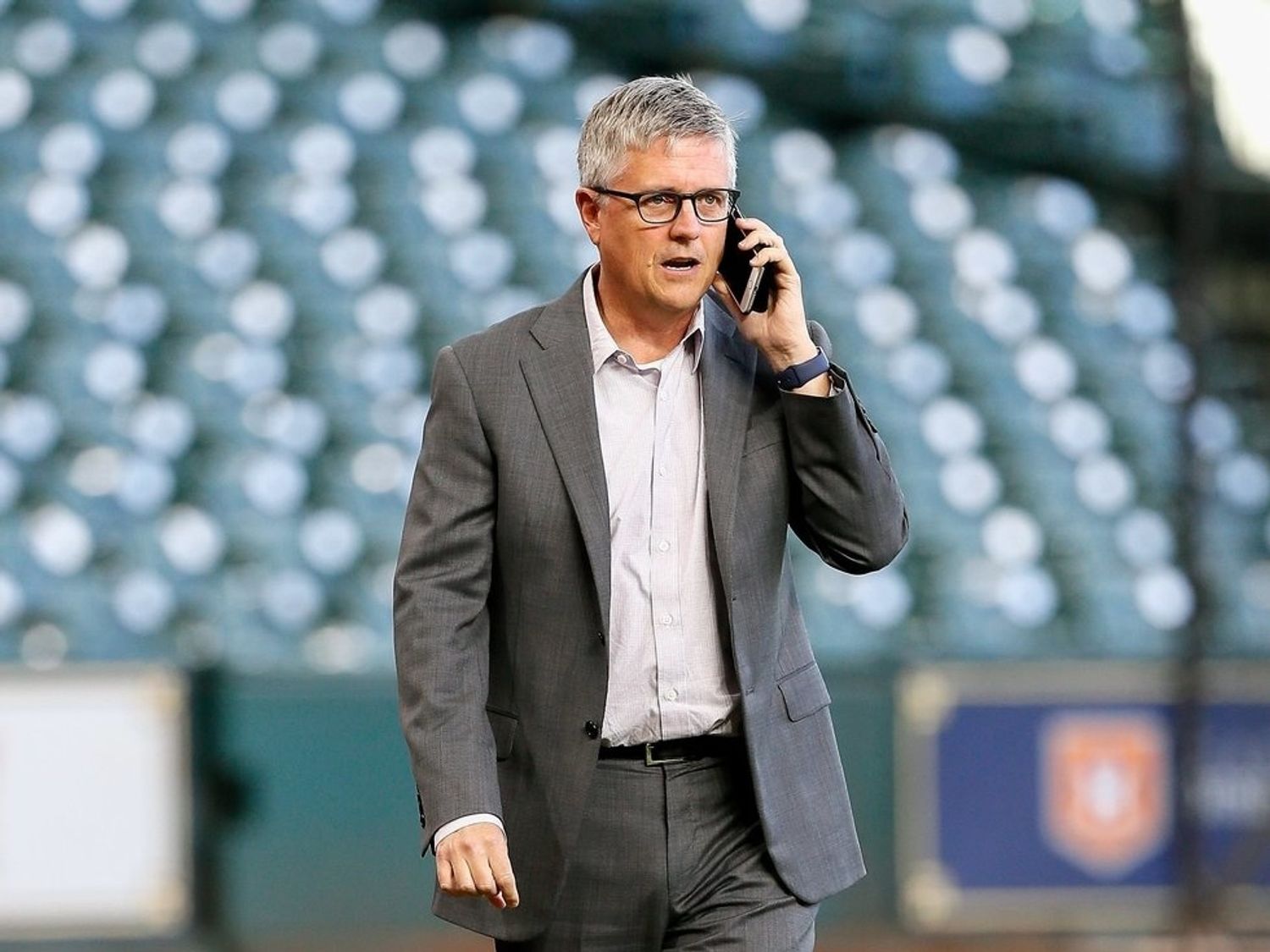 Look at that legend, wheeling, dealing, and acquiring aces for nothing
Photo by Bob Levey/Getty Images
He landed Justin Verlander – and a World Series trophy – by trading a can of pringles and an oatmeal crème pie cookie. He acquired Gerrit Cole for a box of Lunchables Pizza and a Capri Sun.
"Nearly 50% of what you just said was inaccurate to some degree, PAWL."
I'm not even close to done. He drafted Carlos Correa and Alex Bregman, and found Yuli Gurriel. He took flyers on the oft injured Charlie Morton and Michael Brantley, and got MVP worthy play out of both. He's fine tuned the use of analytics SO MUCH that the Astros are practically speaking a different language than all of baseball. ALL OF THIS helped slowly turn the Astros from a total laughing stock into the best organization in baseball.
And on Wednesday, Luhnow outdid himself again. He acquired Zack Greinke – 10-4 on the season with a 2.90 ERA - from the Arizona Diamondbacks. Yeah, sending over two former first round picks ('18's Seth Beer and '17's J.B. Bukauskas) along with Corbin Martin and Josh Rojas was a lot. BUT, when you consider that he was able to keep BOTH of the Astros top prospects – Kyle Tucker and Forrest Whitley - this deal looks SIGNIFICANTLY more impressive.
Verlander. Cole. Greinke. And [arguably] the best lineup in baseball. Cancel the season. It's over. Go home.

I'm not a religious man. But Luhnow's greatness has touched something spiritually within me. And I want to share this feeling with ALL of you, through the power of worship. So guess what? I'm starting a religion. Introducing the Church of Jeff Luhnow.
Creating a religion is INCREDIBLY easy. Thanks internet! I became an ordained minister in less than five minutes here (and there are at least 10 alternative just as easy options) and filled out the necessary I.R.S. paper work (slightly more difficult since there are two forms to fill out) for tax exemption. Will I use all future tax-free donations for my own personal gain to spread the word of Luhnow? You bet!
Per the internet, it only takes about 5 steps to create a religion. They are as follows.
1. Choose a focus, a central theme, idea, or person.
This one is easy. Jeff Luhnow – our sweet bilingual Mexican-American prince – is our lord and savior. And through his wisdom, we shall walk the path behind him towards enjoyable October baseball every year.
2. Create a central belief system, consisting of 2 or 3 main dogmas.
We only need 3.
Thou shalt not question Jeff Luhnow
Seriously, thou shalt not even think of such a thing
ARE WE ABOUT TO HAVE A DONNYBROOK YOU DEAF SON OF A-
3. Create Rituals:
Win in all trades by aggressively bartering. Even if you're purchasing something from a vending machine, never pay unless you've had a hearty haggle session.
Always avoid trading top prospects, because there are lots of dummies in Major League Baseball, and you can always steal an elite pitcher from a team of poors.
Aggressively defend the importance of spin rate, even if you literally have no idea about its actual impact on a baseball match.
Constantly remind people that analytics are the future of baseball…
...And that you're smarter than other people because you embrace those analytics. REMIND PEOPLE CONSTANTLY for full salvation.
And most importantly, persecute Rangers fans to the point of conversion. Good old fashioned Church Inquisition fun!

4. Pay attention to aesthetics, in terms of materials, symbols, etc.
Well, I did make a stained glass window of THE HOLY ONE for our future place of worship...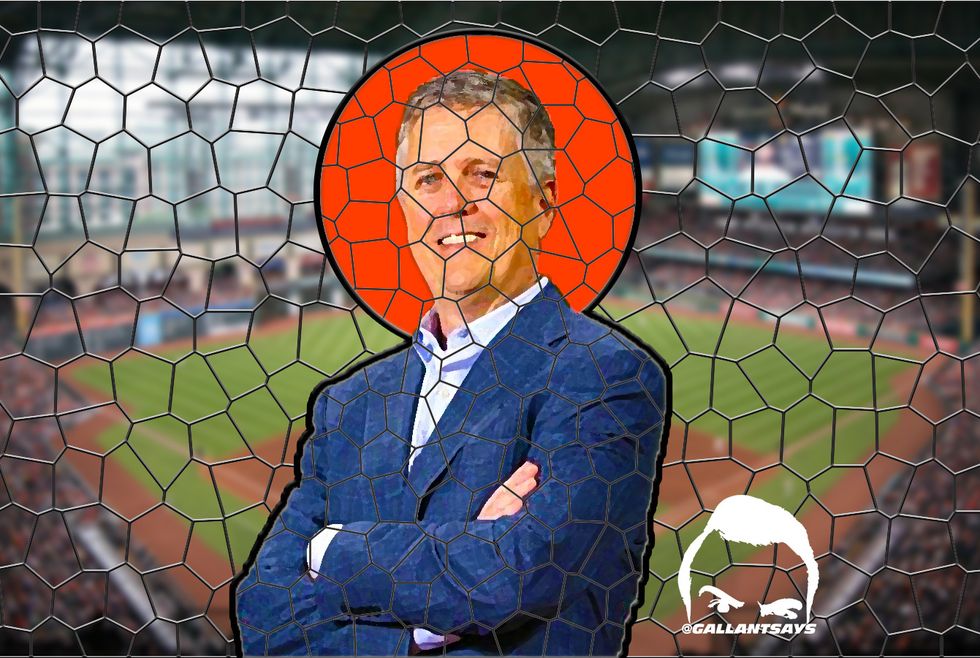 The perfect stained glass for your home!
Paul Gallant
…and this hat does make me look fat religious enough?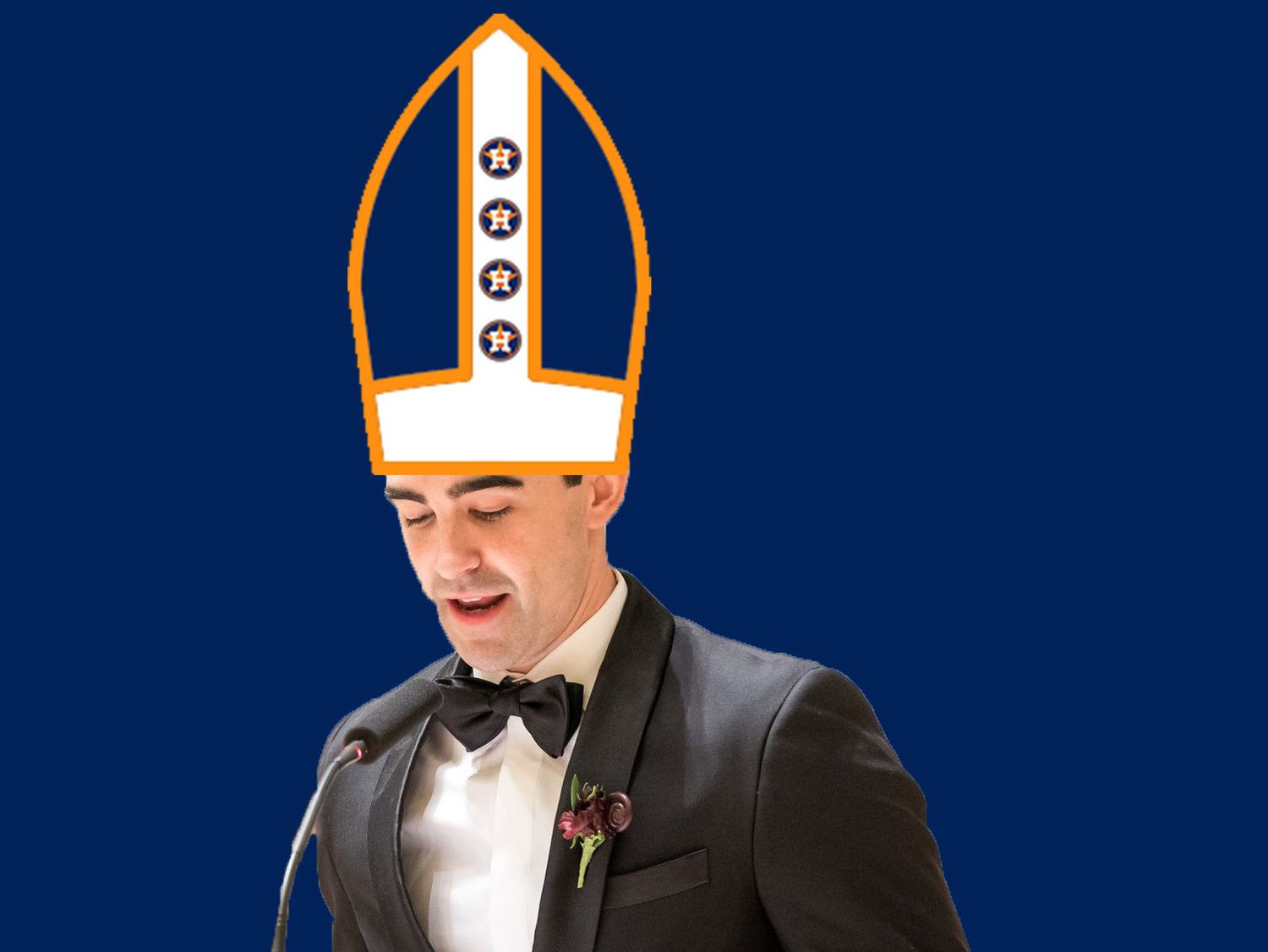 The Grand Tradesman himself.
Paul Gallant
5. Choose your own role. Who are you in this religion?

After atonement / self-flagellation for these two heretical takes on the Gallant Says podcast, I declare my self the High Tradesman of the Church of Luhnow.
So, my new Luhnow-niites, follow me to glory. Trades be with you.
Paul Gallant hosts the "Gallant Says" podcast (Tuesdays & Fridays on iTunes), "Just Sayin'", Friday nights at 10:30 CT on Kube 57, and contributes to SB Nation Radio. Want to get in touch with him? Get after him on Twitter, Instagram, or Facebook.