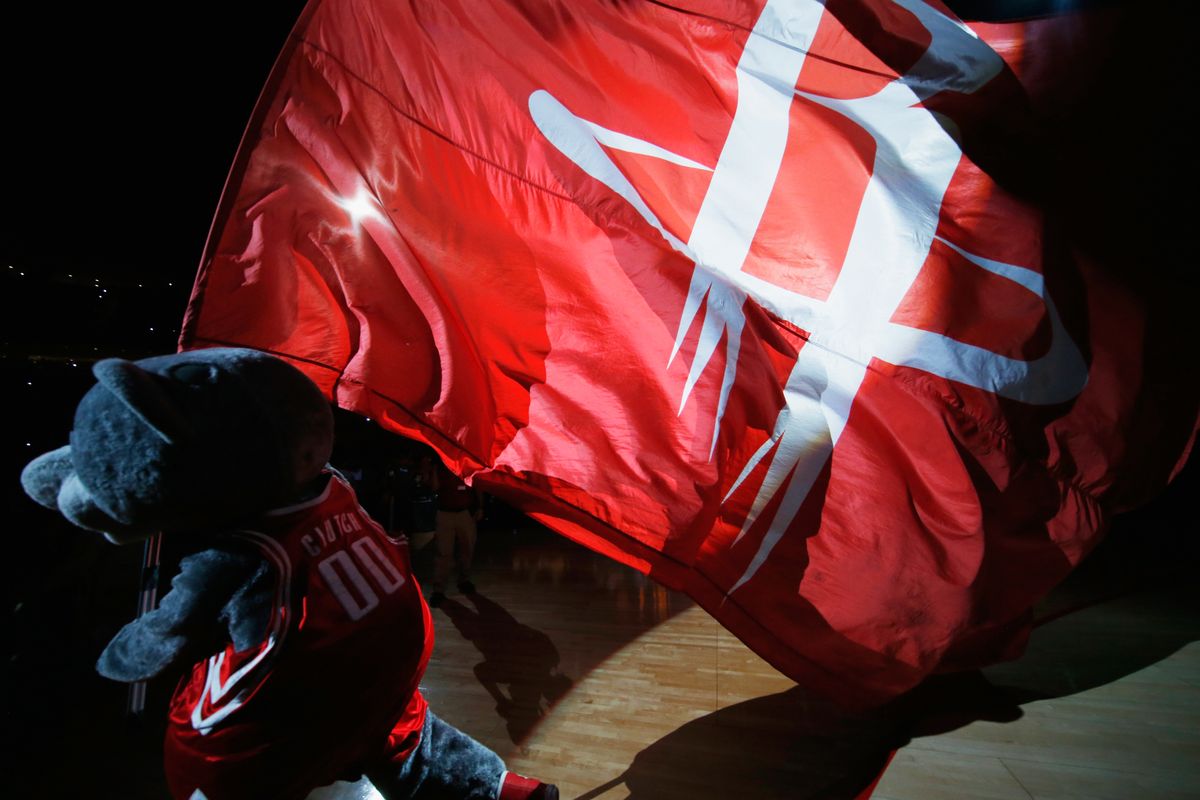 The Rockets came back to the Toyota Center to face a struggling Trail Blazers team and completely dominated buzzer to buzzer. The left no oxygen for Portland to climb back into it and they put they never relented in their attack on both ends of the floor. This was about a complete performance as you're going to find for a team in the NBA. Seemingly every Houston Rocket had a good game and every possession was used wisely.
"They're playing well, obviously," head coach Mike D'Antoni said of his starting lineup. "Russell [Westbrook] obviously had an extra gear tonight. Just everybody [played well]. It's hard to single out one guy when so many guys played well."

It obviously starts with James Harden, but Russell Westbrook had his best game in a long time, logging 28 points, 13 rebounds, 10 assists, and 2 steals. Westbrook wasn't particularly efficient, but was tenacious, speedier than he's ever looked as a Rocket, and was a positive for the Rockets in the non-Harden minutes for the first time in a while. This may have something to do with getting a game off for rest, but whatever the case, Westbrook showed up tonight and gave a glimpse to how scary this team can be when both he and Harden are clicking on all cylinders.
Clint Capela and Danuel House returned Monday night from their injuries and if they had rust from taking a few games off, it was hard to tell. Capela dominated on the glass (20 rebounds) and was active and communicating defensively (4 blocks). Capela has now had 20 rebounds or more in four straight games. House was also good defensively (3 steals) and picked up right where he left off shooting the three-ball (3 of 6 from three-point range).

"[Clint Capela] had a lot of energy as well," said James Harden. He came in and just ran the floor very well, protected the rim, rebounded the basketball at a high level, things that he's capable of doing."
Star of the game: Putting James Harden in this slot feels redundant, but it's also silly to slot anyone else here. Harden logged a ho-hum 36 points, 6 rebounds, 5 assists, and 1 steal on 11 of 19 shooting from the field and 5 of 10 shooting from three-point range. He was aggressive early on to put the Trail Blazers away and succeeded in doing so in the 2nd quarter, his best stretch of the game. Rhythm-wise, Harden's just on another planet right now and is leading the Rockets straight to the top of the tough Western Conference.

Honorable mention: On his first game back from concussion protocol, Clint Capela looked like he didn't lose a step. Capela tallied 22 points, 20 rebounds, and 4 blocks on 10 of 17 shooting from the field and 2 of 3 shooting from the free throw line. It only took a couple of minutes for Capela to regain his rhythm and played extremely well on both sides when he did.
Key moment: James Harden broke open the game in the second quarter where he scored 15 points on 4 of 7 shooting from the field and 3 of 5 shooting from three-point range. What's remarkable is Harden scored all of these points from the 7:18 mark of the second quarter until halftime, where the Rockets went on a 20-10 run.
If Harden's figured out how to beat these swarms, I don't even know what you're supposed to do here. https://t.co/We4jOWP3w7

— Salman Ali (@Salman Ali) 1574129138.0
Up next: The Rockets travel to Denver at 8:00 p.m. on Wednesday to play the Nuggets.

"Another one!"- DJ Khaled
That's the first thing that came to mind when I heard the news of Tytus Howard being shut down for the season because of a knee injury. They've had more injuries on the offensive line this season than Nick Cannon has Father's Day cards. Almost every member of the offensive line has spent time on the injury report. Howard went down in the same game in which Juice Scruggs was finally on the active roster. He missed the first 10 games due to a hamstring injury. The irony of next man up has never been so in your face.

The other thing that came to mind was the soap opera As the World Turns.
Howard had just signed an extension this offseason. So did Laremy Tunsil and Shaq Mason. They drafted Juice Scruggs, and signed a few guys too. Those moves, along with other holdovers, were expected to fill out the depth chart. Then a rash of injuries struck. At one point, only one of the original five guys expected to start was playing! In fact, they beat the Steelers 30-6 with that backup offensive line!

One can't have the expectation of backups to perform as good as the starters. They're professionals and are on an NFL roster for a reason. However, the talent gap is evident. One thing coaching, technique, and preparation can't cover is lack of ability or talent. The Texans have done a good job of navigating the injury minefield this season. While the Howard injury will hurt, I have faith in the guys there still.
As of this writing, the Texans are in the eighth spot in the AFC playoff picture. The Steelers, Browns, and Colts are all in front of them at the fifth through seventh spots respectfully. They've beaten the Steelers already. They play the Browns on Christmas Eve and their starting quarterback is out for the season. The Colts are relying on the ghost of Gardner Minshew to steer their ship into the last game of the season vs. the Texans with a possible playoff trip on the line. The Broncos and Bills are the two teams immediately behind them. They play the Broncos this weekend. Even though they're on a hot streak, this is the same team that got 70 put on them by the Dolphins. The Bills are the old veteran boxer who still has some skill, but is now a stepping stone for up & comers.
To say this team should still make the playoffs would be an understatement in my opinion. I believe in them and what they have going on more than I believe in the teams I listed above. That includes teams around them in the playoff race that aren't on their schedule. The one thing that scares me a little moving forward is the sustainability of this line. When guys get up in age as athletes, it becomes harder to come back from injuries. The injuries also tend to occur more frequently when it's a knee, foot, ankle, shoulder, elbow, or another body part critical to blocking for C.J. Stroud.
I know they just re-signed three of those guys and drafted one they believe can be a starter, but depth and contingency plans are a way of life in the NFL. We see how important depth was this season. Why not plan ahead? Don't be surprised if the Texans spend valuable draft capital on the offensive line. By valuable, I'm talking about first through third or fourth rounders. Those are prime spots to draft quality offensive lineman. Whether day one starters or quality depth, those are the sweet spots. The only guy on the two deep depth chart for this offensive line that wasn't drafted in one of those rounds was George Fant, who was an undrafted rookie free agent. While I highly doubt they spend any significant free agency dollars on the group, I'm not totally ruling it out.
The bottom line is, this team will be okay on the line for the remainder of this season. The only way that doesn't happen, more injuries. Stroud is clearly the franchise guy. Protecting that investment is a top priority. I don't care about a number one receiver, or a stud stable or singular running back if the quarterback won't have time to get them the ball. If the pilot can't fly the plane, you know what happens. So making sure he's happy, healthy, and has a great crew is of the utmost importance.
SportsMap Emails
Are Awesome