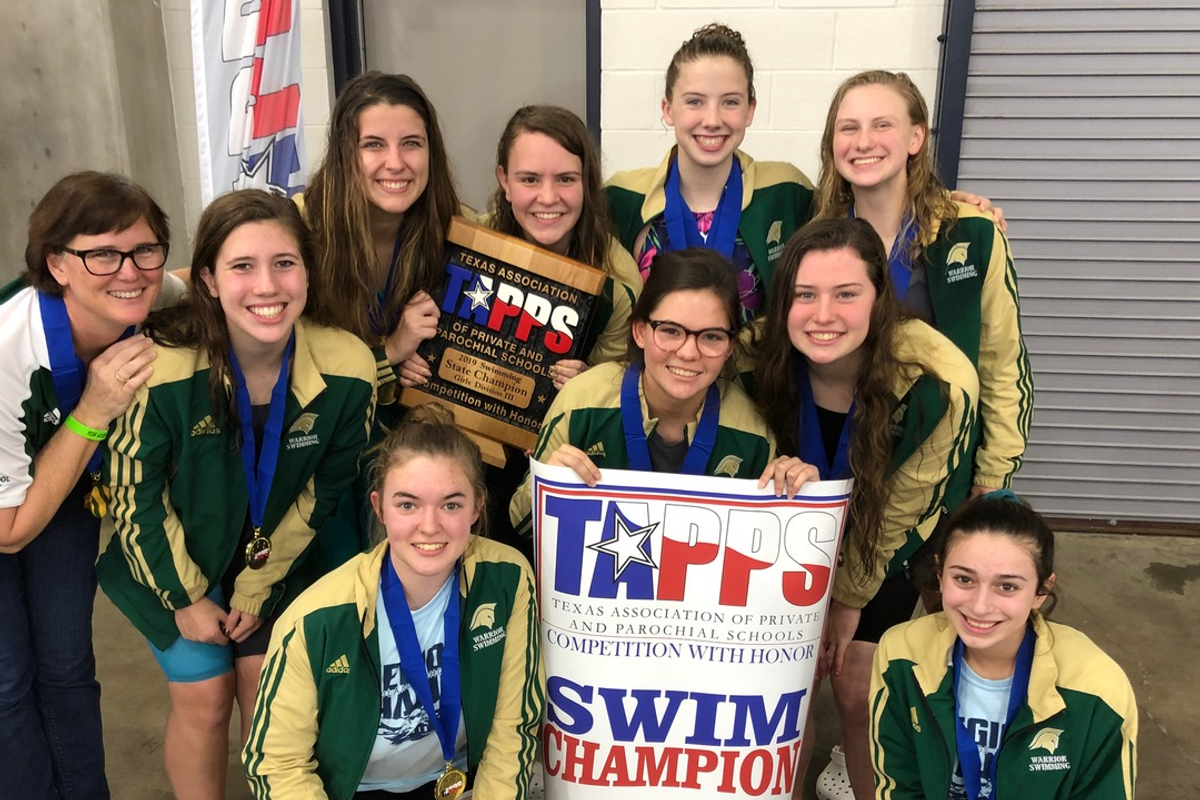 The Woodlands Christian Academy. Via VYPE
Originally Appeared on Vype
After competing in the state meet, The Woodlands Christian Academy's (TWCA) varsity girls swim team is the 2019 TAPPS 4A State Champion. Setting three new state records, six new school records and five personal best times, the girls overcame a 37 point deficit to eventually win the field by 40.5 total points.
Head Coach Lisa Murphy credits her team's "whatever it takes" attitude and a supportive school environment as the catalysts for success, saying, "I am extremely proud of of this team, not only for how they swam, but also for the way they supported each other, represented themselves and our school."
This marks the Warriors third State Championship in the 2018-19 school year, after both the girls and boys cross country teams earned the title for the third year in a row this fall.
Legacy Prep Christian finished second in TAPPS DIII, while St. Agnes girls and St. Thomas boys won the TAPPS DI titles.
The story continues here
Trevor Lawrence went down with an ankle injury in a loss to the Bengals, which puts the Texans within reach. Can they overcome the injury to Tank Dell and win the AFC South?
Watch the video above to learn more!
SportsMap Emails
Are Awesome