UFC is offering two free events for fans in Houston
Aug 3, 2021, 3:14 pm
UFC 265 is this Saturday night! Photo via: UFC.
After a record-setting sellout of UFC 262 in May, the UFC is returning to Houston this Saturday for UFC 265 at Toyota Center.
The main event will see Houston's own and No. 2 ranked Derrick Lewis take on undefeated striking sensation and No. 3 ranked Ciryl Gane for the interim UFC heavyweight championship.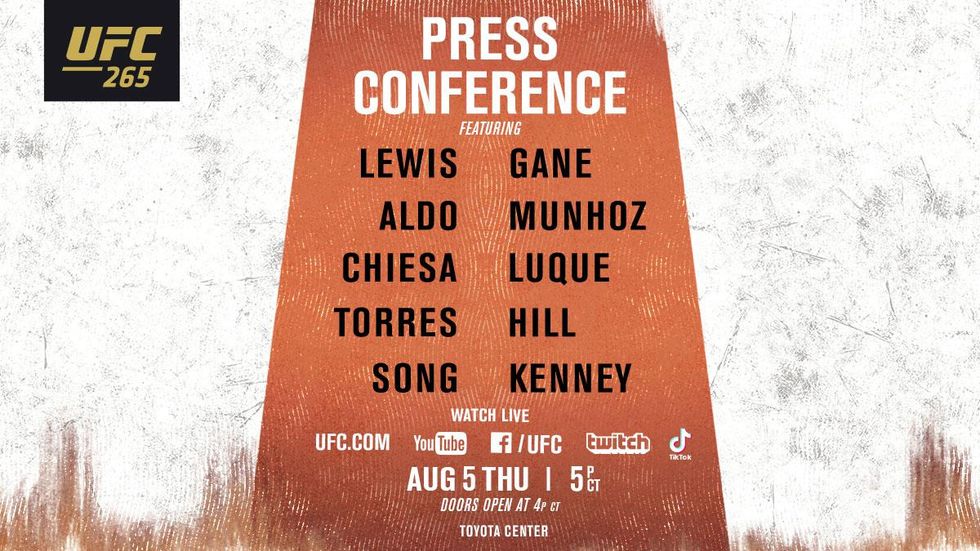 This week, UFC is offering two free events for fans. Fans can attend the fighters' press conference at 5 p.m. on Thursday and hear from fighters on the full main card with UFC President Dana White as host. Doors open at 4 p.m. The Ceremonial weigh-ins are Friday at 4 p.m. at Toyota Center. Doors open at 3 p.m.

"I love the city of Houston," UFC President Dana White said. "We had a sold-out event in May, the city and fans are incredible, so we are heading right back."
You can order UFC 265 this Saturday night at 9 p.m. on ESPN PPV.
Related Articles Around the Web