WeatherMap Imelda update: The storm went easy on us last night, but we are only at halftime
Sep 18, 2019, 12:08 pm
Good morning everyone. By and large the Houston metro area made it through last night unscathed. While I know people are already starting to label this storm a bust, we are really only at halftime here. Last night the storm progressed further inland than originally expected which is what raised my concern for heavy rain last night. Thankfully that did not develop over the city and most spots ended the day yesterday with very manageable rainfall totals in the 2-4 inch range. Further south though coastal areas of Brazoria and Matagorda counties got absolutely hammered. Spots near Freeport for example picked up 15-20 inches of rain yesterday. So with the first half in the books lets take a look at where things go from here.
From the time concern really began to rise regarding this storm back on Monday the Wednesday afternoon through Thursday morning period was really the period we were most worried about. This morning the center of the storm has broadened as it "unwinds" now that it is over land, however this does not mean the rainfall potential decreases. On radar we can see that the center is near The Woodlands and strong bands of storms extend well to the south along the coast and curve back up into the Beaumont area.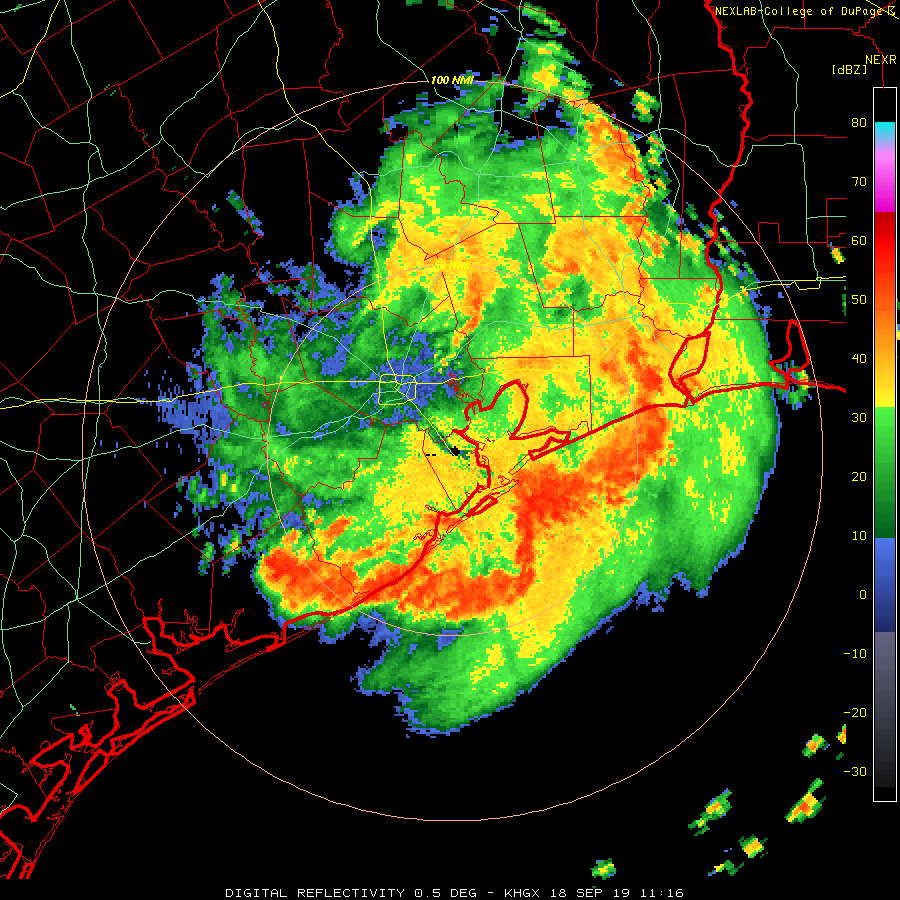 10 AM radarCollege of DuPage
Over the course of the day today and into tonight I expect coverage of heavy rain to move further inland as the center continues pulling off to the north. Two of the high resolution short range models we use have continued to show an intense band of storms developing along the I-10 corridor between Houston and Beaumont late this afternoon and into tonight. We will have to watch how this develops as the afternoon commute could be impacted.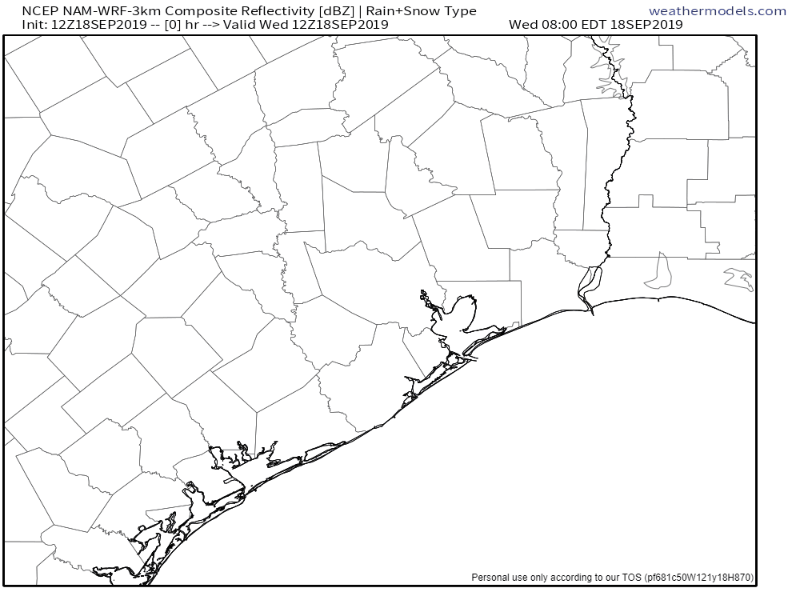 One model's simulated radar Wednesday morning thru Thursday lunch time.Weathermodels.com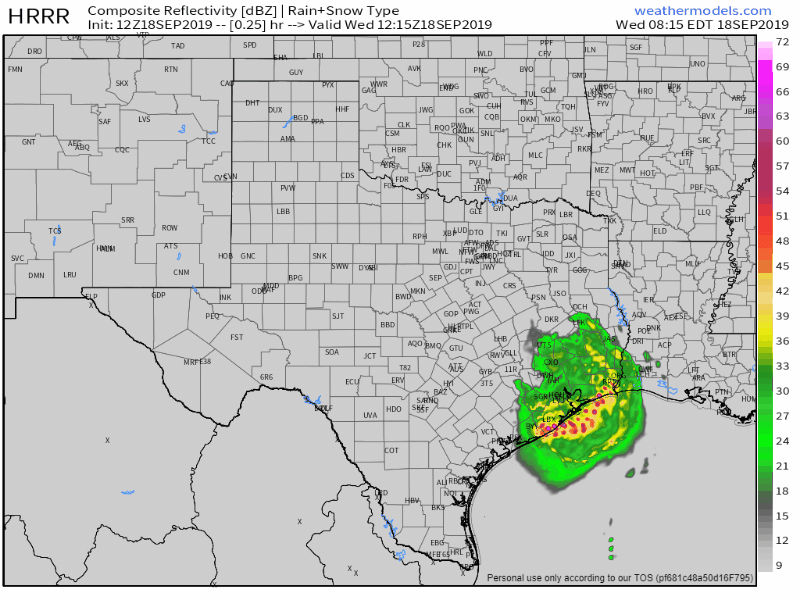 Another model's simulated radar for Wednesday morning thru Thursday evening.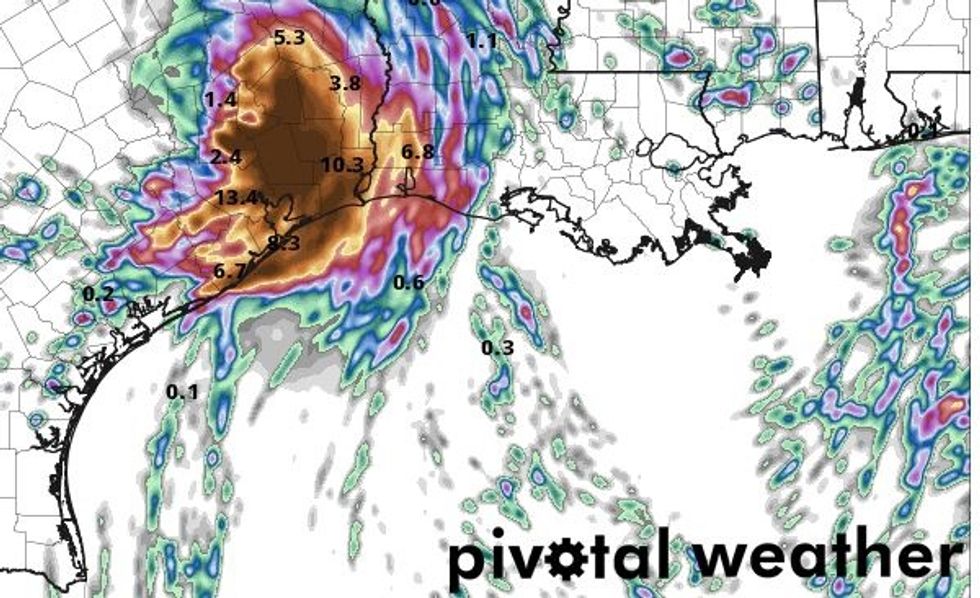 Foretasted accumulations through Thursday evening from the model in the image above
If this band does indeed develop and parks itself over the wrong place flooding will be a concern. With these models try not to focus on pinpoint locations, rather look at the general idea that another round of heavy rain is still in the cards. While it does appear that the most likely location for for bombs of very high accumulations has shifted a bit to the east, say east of HWY 59, it is not time to let or guard down yet.
I know people are itching to say this storm amounted to nothing but hype, but it would be unwise to declare it dead yet. This area has a history of storms that bring a light first punch only to return with a knockout blow a day or two later. While I am in no way comparing the impacts of this storm to Harvey or Allison it is important to remember that both of those storms had people declaring them busts halfway through before the second round came. If by Thursday night all is well, I will personally declare Imelda a bust, but we are not there yet.