Heavy rain moving through the area. Stay alert for flooding issues.
Wednesday morning weather update
Jun 5, 2019, 10:33 am
I'm back with another weather update as this rainy mess associated with a tropical disturbance moves through the area. As expected the rain really ramped up over the metro area right around rush hour (hooray) and will likely be sticking around for a few more hours - probably until at least lunch time. Overnight the Weather Prediction Center (the part of the National Weather Service that monitors excessive rainfall and flooding threats) upgraded the excessive rainfall risk for Southeast Texas to a High Risk. This type of risk level is not issued very frequently which indicates the weather service is very concerned with the potential for flash flooding in the area.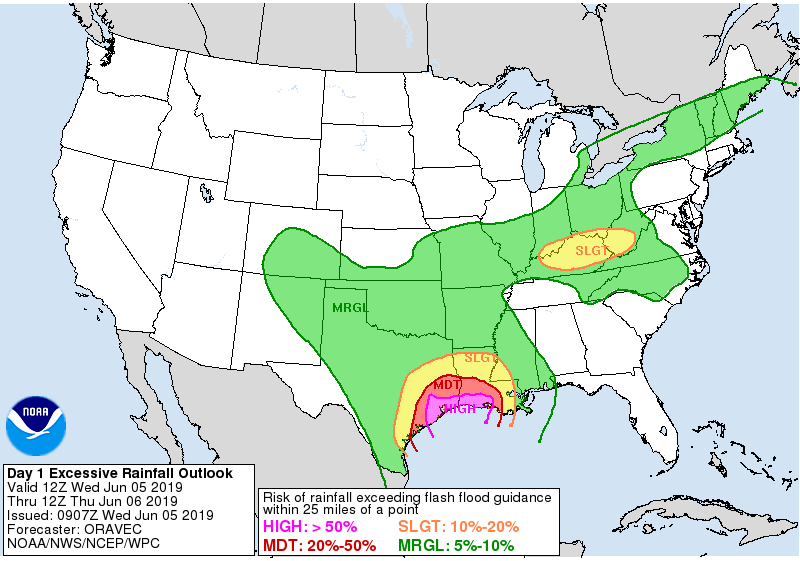 Houston area under High Risk for excessive rainfall according to National Weather ServiceNOAA/NWS/WPC
Thus far the rain has been mostly manageable in the city but very heavy rain and flooding has been reported southwest of town down the 59 corridor near between Wharton and Richmond. The band of heavy rain causing problems southwest of town has been struggling to move much this morning, which is why flooding has become a problem in that area. As I write this a Flash Flood Warning has been issued for areas southwest of Houston until 12:45 this afternoon.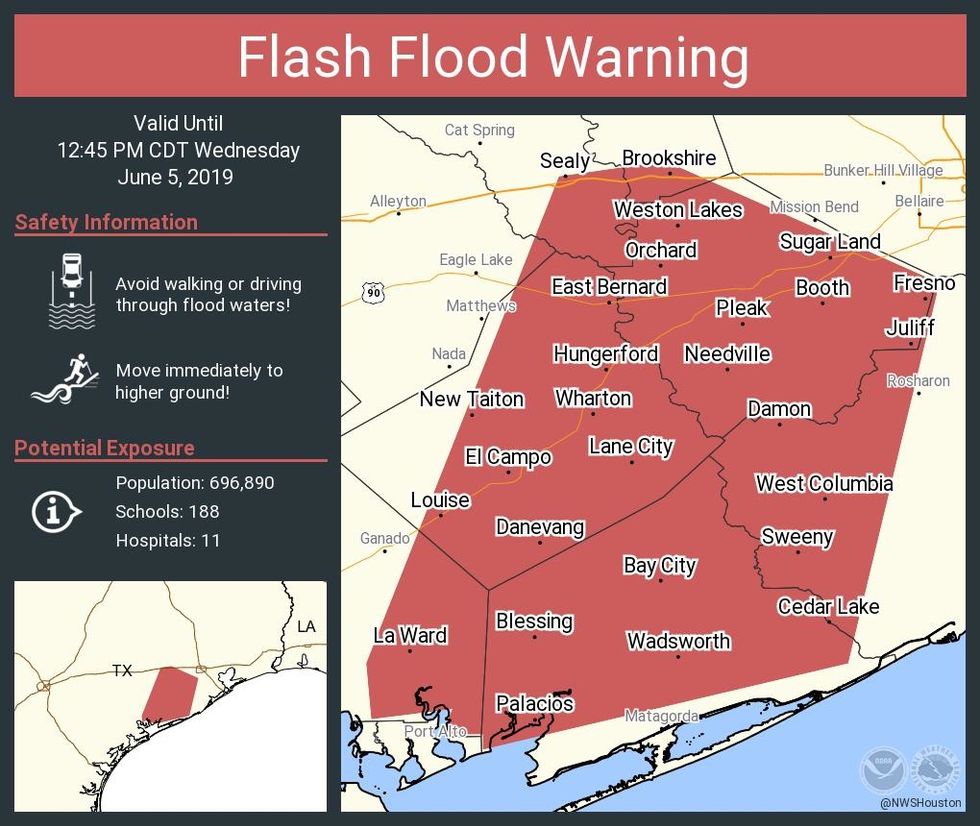 National Weather Service Houston
The general consensus is that this area of heavy rain will eventually swing to the northeast towards the Houston area and points southeast. Recent radar trends do not have me totally convinced it will make it all the way into the greater metro area before weakening, but that is not to say it won't. Computer models have been less than stellar today, but they have been painting coastal areas with 6-10 inches of rain through late this afternoon.With these water-loaded tropical air masses it is often difficult to predict when and where a heavy dump of rain will set up. These heavy storm cells can very quickly flood streets with rainfall rates of 3-5 inches per hour having already been observed. So while it may be ok where you are presently, if one of these cells moves over you water may rise very fast.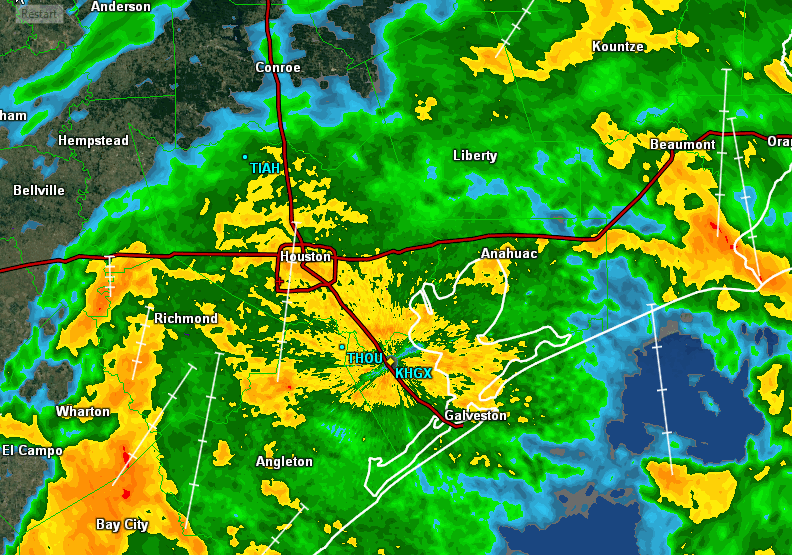 Radar animation over the past hour and a halfGR Level 3 Radar
Overall I would say the threat is lowering for areas north and east of 59 but points near 59 and to the south and east need to continue to be prepared for heavy rain through at least mid-day.