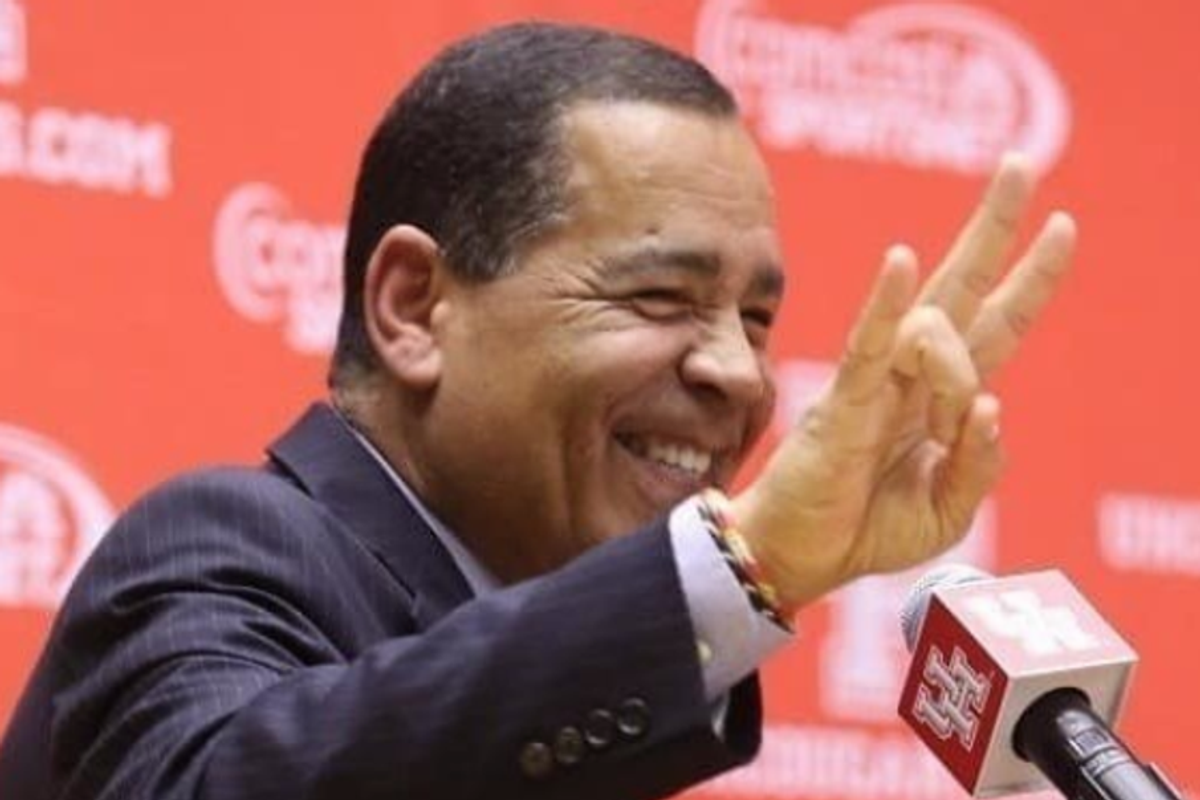 What a year in sports! We had all sorts of cool things happen this year. Astros made it to another World Series. Texans won the AFC South again., The Rockets made the playoffs led by James Harden averaging 36 points a game. UH football got a new (old) head coach, while the basketball program came within two wins of a Final Four appearance. This time of the year, there's always a ton of year end, or in this year's case, decade end lists and articles. I do love a good list because it gives us something to debate over.
Fred Faour gave us his 2019 year in review of Houston's top five athletes a couple weeks ago. While I mostly agree with his list, I'm not going to bore anyone with a breakdown of what I agree or disagree with. Instead, I'm here to look forward. So here are a few predications I have for the upcoming year in Houston sports (presented in no particaular:

UH men's basketball makes the Elite 8...or more
Coach Kelvin Sampson has this program rolling. Led by Kansas transfer, and Woodlands native, Quentin Grimes, the Coogs are poised to improve upon their Sweet Sixteen appearance last season. Defense is always going to be a calling card of any Sampson coached team. One of the main reasons I believe in this team's ability to go further than they did last year is their length. Only three guys on the roster are 6'3 or under. Long arms make it easier to get in passing lanes. They also make rebounding a bit easier. Grimes was a McDonald's All-American and former top 10 recruit in his class. Having elite level talent like that has to make things easier for Sampson. It could also help with recruiting.
The Astros will barely make the playoffs
With the cheating scandal still looming large, there's a ton of uncertainty surrounding the defending American League champs. No one really knows for sure the result of MLB's investigation or what penalties will be enforced. That being said, there are questions heading into next season regarding the roster. Gerritt Cole got $324 million dollars to shave and get a haircut to be a Yankee, so good luck replacing the Cy Young runner up. Not to mention there are three question amrks in the rotation, bullpen still needs to be solidfied, and this team could be counting on everyday players that have largely been question marks (looking at you Kyle Tucker). I think they'll win the AL West because it's not a very good division, but don't expect another run in the playoffs.
Bill O'Brien's seat will get hot
The Texans went 11-5 last year and won the division. They went 10-6 this year and won it again. The difference is that this year's team was more poised to do bigger things than last year's team. O'Brien has seized power on Kirby and is currently in a position where he can almost do whatever he sees fit as far as personnel decisions are concerned. Given his authority over the roster and winning back to back division titles, expectations should grow. When you constantly make a mess and spend more time cleaning it up the way O'Brien has, you have to continue to win and win at a high level. If the Texans show any regression next season, I expect his seat to warm up. I'm not suggesting they'll miss the playoffs. But another dismal performance in the playoffs this year after what happened last year and whatever they do the following year isn't a good look. It'll further the narrative the O'Brien isn't the right coach for this team and a change should come.
Simone Biles will further cement her legacy
If you don't think Simone Biles is one of the greatest athletes of our time, you're a dumbass. Any time they name moves after you because no one else has attempted or pulled them off, it means something. Any time you win as much and at as high a level on a consistent basis the way she has in a subjective sport despite judges sometimes grading you on a curve because your moves have a degree of difficulty others can't match, you're a badass. I expeect her to win at least another five or more gold medals in the 2020 Tokyo Summer Olympics and garner more attention as one of the greatest athletes of our time.
The Rockets will remain in purgatory
James Harden and Russell Westbrook are dynamic talents. As former MVPs, these guys can still play at a very high level. However, I don't see them challenging for a spot in the NBA Finals this season, or maybe any time in the near future. While the Western Conference is more wide open, they aren't consistent enough to make me believe in them. The Lakers and Clippers have gotten much better. The Nuggets and Mavs are both younger and very talented. The Jazz are another good young team and the Warriors will be back next season armed with a lottery-level talent due to their current record. How the Rockets overcome all this and their own issues is beyind me. They'll make the playoffs and probably win their first round series. They could even find themselves in the Western Conference Finals again. But I highly doubt they go any further.
UH football will get back to their winning ways
Dana Holgorsen is a smart man. There's a reason he always has a job and is always in demand. While his controversial decision to redshirt D'Eriq King and others was met with backlash, I happen to think it was genius. If you're not looking at the rules for loopholes on how to beat the system, you're doing it wrong. Holgorsen will get this team back on track whether King comes back or not. I doubt King leaves, but Clayton Tune showed enough to prove himself worthy. Couple the return of King with a recruiting/transfer class and Holgorsen will have more guys he wants to run his system the way he wants it run. This includes guys that were already here learning his system even better. Expect the Coogs to make a run at 10-win season and King to get some Heisman hype.
Most of these things will end up coming true. Some I hope I'm wrong about. One thing I don't do is shy away from being wrong. Some people wait for you to be wrong so they can tell you how wrong you are, but will fail to acknowledge what you're right about. That's fine. I don't mind at all. I hope some of you will note this article and bring it back up next year some time so we can discuss the accuracy. Things like that create discussions and dialogue which I'm open to, as long as it's respectful. So, until then, Happy New Year!
Texas Div. I Football Rankings: Houston's up, down season continues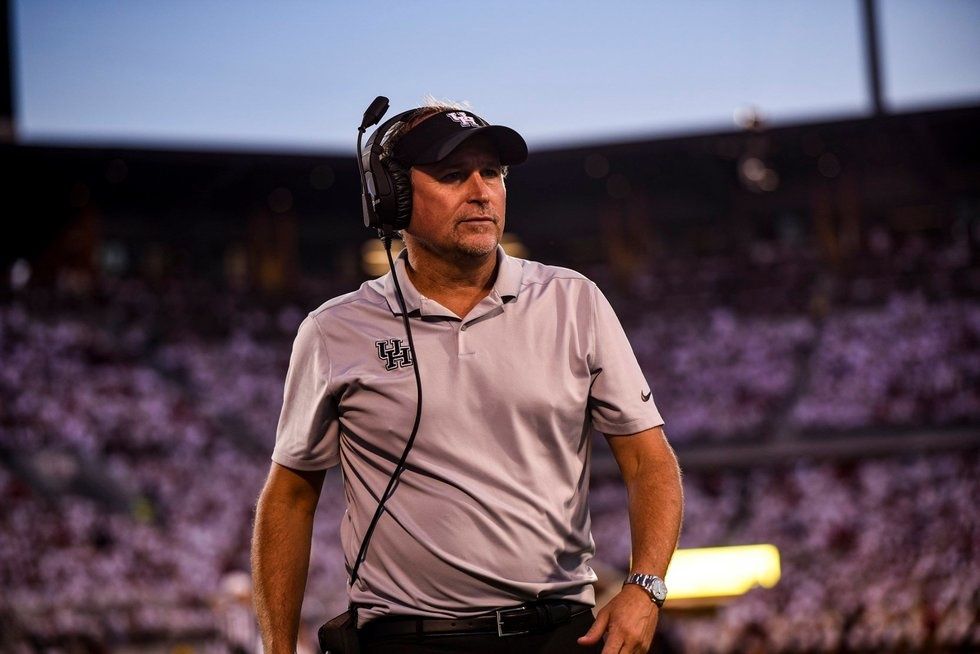 UH Football/Facebook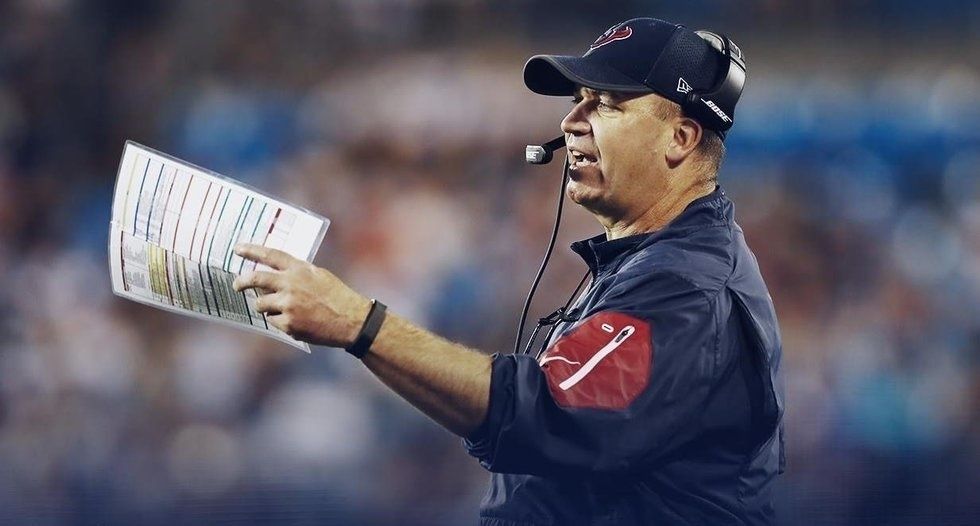 Houston Texans/Facebook
The Houston Texans will look to get back on track this week against the Broncos, who are suddenly back in playoff contention after ripping off five straight wins.
Too bad Houston didn't get to play the Broncos earlier in the season.
The Texans host Russel Wilson and company this Sunday at NRG and are currently 3.5 point favorites. Vegas is expecting a lot of points as they set the total at 47, the second-highest of the week.

After two straight games with over 100 yards rushing, Devin Singletary and the Texans rushing game came crashing back down to Earth with 32 rushing yards combined between Singletary and Dameon Pierce.
Things could change this Sunday, with the Broncos allowing the most rushing yards per game (155.18). To be fair, many of the Broncos stats are skewed with their terrible start to the season, and a game in which they allowed a whopping 70 points to the Dolphins.
During Denver's winning streak, they held the Chiefs and Bills to 9 and 22 points, respectively. But the one edge the Texans have over almost every team in the NFL is quarterback play.
The Texans and CJ Stroud are 1st in passing yards per game (297.6) and 4th in total yards per game (396.4).
So who will come out ahead in this critical matchup?
Check out the video above for a full early breakdown of the game, plus predictions. And go Texans!
SportsMap Emails
Are Awesome