Delayed, but not done, Opening Day still a treat to look forward to this year
When Opening Day gets here, baseball will bring the feels
Mar 22, 2020, 6:00 pm
"Opening Day" Perhaps the two best words in all of sports, next to "Game Seven" This week Major League Baseball was scheduled to have "Opening Day" throughout the league, but due to the COVID-19 pandemic, the official start (like so much of our lives) remains uncertain. MLB is not foreign to having delays or disruptions to their season. In my lifetime, there have been multiple, not just in the aftermath of 9/11 either.
Does anyone recall 1981? That particular season was interrupted by a two month strike that ended just in time to award first half division titles while then playing a short second season to create the first three-tiered playoff format. This of course worked out fine for the Yankees and Dodgers, who ended up in the World Series, while the team with the best overall record that year, (The Cincinnati Reds) ended up completely out of the playoff picture.
In 1994, the final few months of the regular season, and ultimately World Series were canceled along with the start of the 95' season due to a labor dispute between the Owners & Players. In 95', the regular season was reduced to 144 games. Fast forward to 2020, and it's hard to imagine any games being played before Memorial Day. Some of the questions that MLB will encounter will be how far do they push games ? Will the World Series be played as families are sitting down for Thanksgiving Dinner?
My first "Opening Day" was at Old Comiskey Park in 1984, a loss to the Detroit Tigers with my Dad. How many of you have memories of skipping school in early April, to go with a Dad or Uncle ? The Tigers would go on to start that season with a record of 35-5, while easily capturing the World Series in the Fall. Throughout the years, it was "Opening Day" with family members, friends or work colleagues that made memories at the ballpark so special. The "New Comiskey" would open several years later in 1991, and the White Sox would lose again, to those same Detroit Tigers. All told, I've attended "Opening Day" as a media member (or fan) 17 times in my life. Every team has optimism and a "hope" on "Opening Day"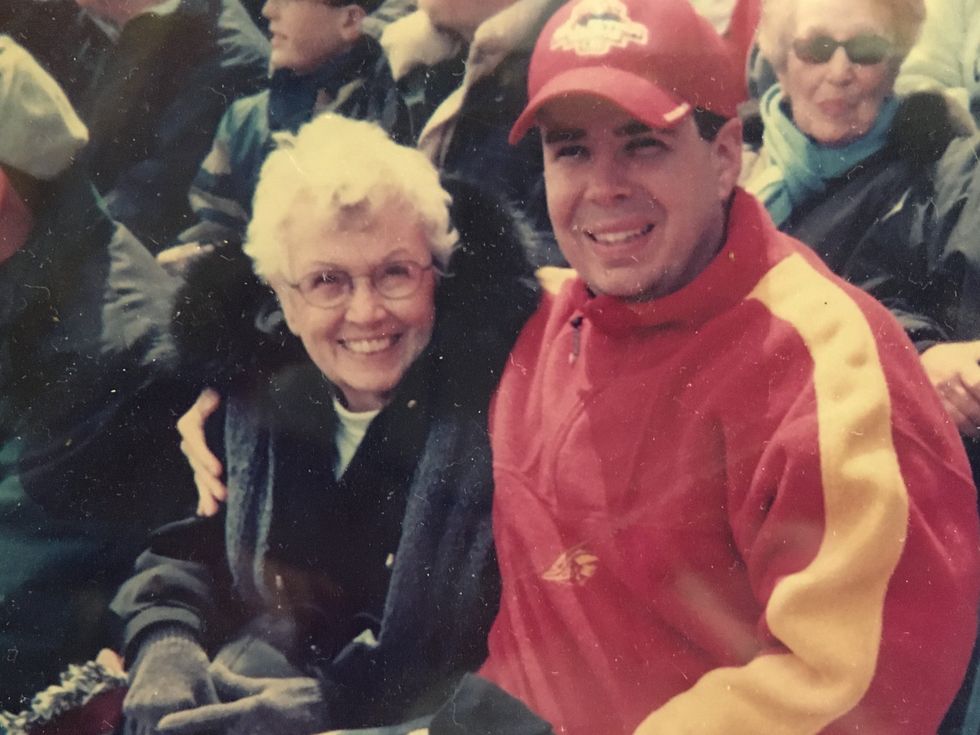 This year I couldn't wait to see "who" in the AL would challenge Mike Trout for MVP Honors. Could it possibly be his own teammate (fully healthy) Shohei Ohtani? I was planning over Astros HOF Weekend in August to seeing Vlad Guerrero Jr for the first time in person when they were slated to play, even purchasing seats down the third base line. Vlad having just turned 21 is one of the young ascending stars and "new faces" poised to dominate the game over the next decade. And of course, I was eager in seeing "how" Dusty Baker would navigate the stormy waters for the Astros amid trash cans and buzzers, and all of that mess.
I do know one thing, the game I love so much, cannot return soon enough. Baseball has played a vital role throughout time in "healing" the country, and providing entertainment, while also strengthening memories and family bonds. My Grandmother, Brother & Sister liked nothing more than going to baseball games with me. Occasionally, I'd drag my parents as well, like the time my Dad discarded all of his peanut shells into a guys cup of beer without knowing! Haha. I wouldn't trade those memories at the ballpark for anything. When MLB's season does return with "Opening Day" the worst will be behind us, and all of us can have optimism and hope return in our lives once again, just as the teams will for the 2020 seasonal pursuits.