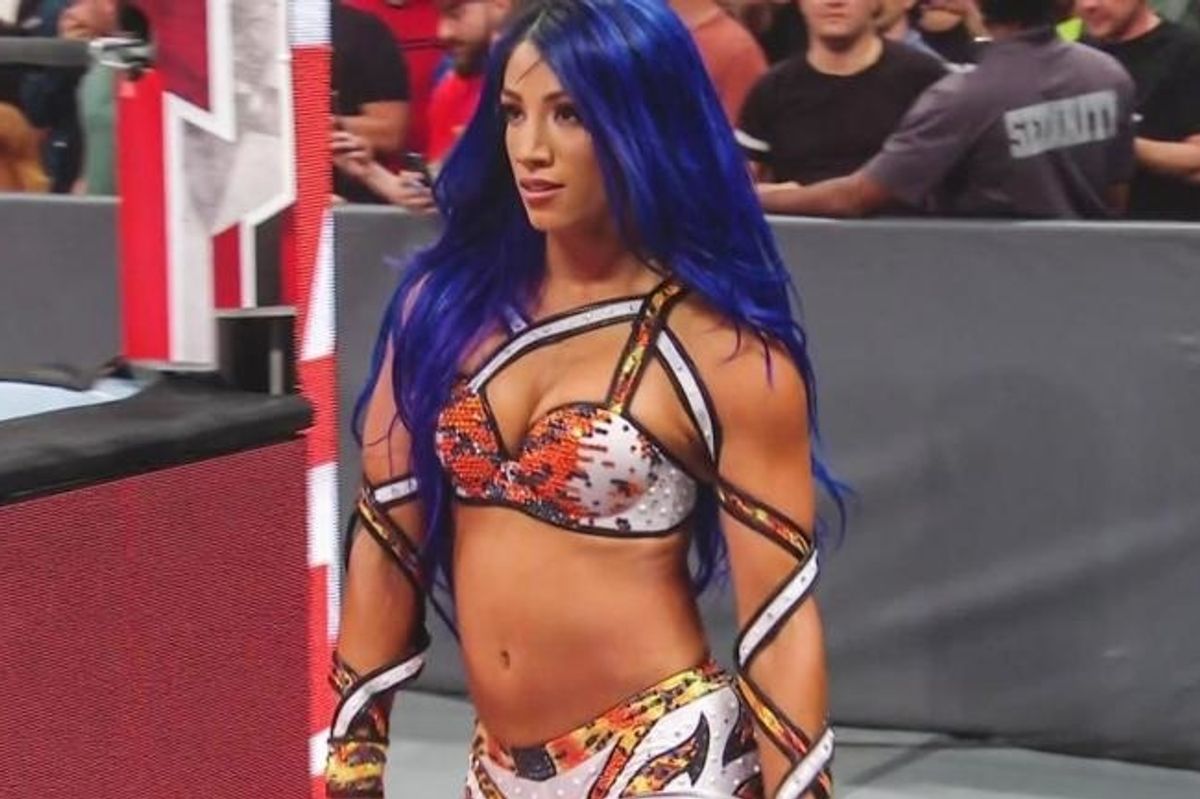 Born with a comic book in one hand and a remote control in the other, Cory DLG is the talent of Conroe's very own Nerd Thug Radio, Sports. Check out the podcast replay of the FM radio shows www.nerdthugradio.com!
Coming out of Summer Slam, it seems WWE is focusing on a solid new direction with Seth Rollins beating Brock Lesnar cleanly. Then having AJ Styles show up and challenge him on Raw the very next night. It's interesting to me that after a few years of ignoring The Bullet Club even existed they are now having AJ, Gallows and Anderson invite Balor into the "OC" during Summer Slam which is still a terrible name but is essentially the WWE Bullet Club. The Miz and Dolph's match was short as it should be at this point with Dolph just begging for more punishment afterwards, what are they going for with this angle? Rey and Andrade put on a great two falls match, they are now consistently putting on a great show every week but it's time to have them fight some other people it feels like. The match between Cedric Alexander and Drew Mcintyre was fantastic and it's great to see some new faces on TV these past few weeks. No Way Jose has absolutely no way to ever being a relevant wrestler, after being squashed again on television for the umpteenth time, this time by Bobby Roode. The Women's Tag Title match was great, it's fantastic to see Alexa Bliss in action again and I think a tag run is great for her because it keeps her elevated amongst the women's division without making her the focus of matches, limiting injury opportunities for her which is smart. The finish of Raw with Braun Strowman handing the title back to Seth Rollins, was a great hero turn.
Smackdown came out swinging managing to fit a lot into the two hour show. From the massive surprise return of Sasha Banks, to the final meeting between Roman Reigns and Rowan there was a lot to talk about. Sasha returning is incredibly interesting for several reasons most notably she's seemed unhappy on social media and with her contract ending late this year it seemed like she was angling to get to AEW and leave WWE behind. Tonight may signal a big change from those positions. The Kevin Owens match against Samoa Joe was an entertaining hard match and his turn into face is going great, which is a surprise because he is a great heel on the mic. Turning Shane into a great villain for Kevin to play off is really the key ingredient for this push. The Roman Reigns story is honestly not that interesting to me but it's working for guys like Buddy who get to have a match. The Revival and The New Day aren't anywhere near as exciting as say New Day vs the Usos and honestly, I think it's time to start looking for somewhere else for the guys from the Revival to land. Overall this week was a lot better than the last few weeks have been.
Feel free to check out my brand new comic book Another Day at the Office or buy a shirt from Side Hustle Ts where some proceeds help people struggling with cancer or listen to Nerd Thug Radio. Thoughts, complaints, events and comments can be sent to corydlg@gmail.com.
All of a sudden, the Houston Texans have won three straight and host the Jacksonville Jaguars for a highly anticipated game this weekend
If the Texans come away victorious, they will take possession of first place in the division, and be in position to host a home playoff game for the first time since 2019.
Which got us thinking, is this the best version of the Texans we've ever seen? Many would say the best Texans teams were the ones coached by Gary Kubiak with Matt Schaub at QB. Or some may say it was the Bill O'Brien 2019 team with Deshaun Watson pulling the trigger at QB.
Regardless of which era of the Texans you believe was the best, one thing is for sure. This year's team has us optimistic on several levels. Ownership seems to have figured things out with the Easterby days behind us. Nick Caserio is a serious candidate for Executive of the Year, CJ Stroud is a favorite for Offensive Rookie of the Year, and has a chance to win MVP. And DeMeco Ryans has a legit shot at Coach of the Year.
But let's go even further. Has DeMeco done enough already to be considered the franchise's best coach? Many would say these questions are entirely premature, but are they really?
We could also make the argument that Tank Dell is already the third-best receiver in franchise history behind Andre Johnson and DeAndre Hopkins. He already has as many touchdowns (6) as Dre and Hopkins combined in their rookie seasons.
And let's make things even more interesting. Is CJ Stroud the best Houston QB since Warren Moon?
Be sure to watch the video above as we answer all these questions!
SportsMap Emails
Are Awesome