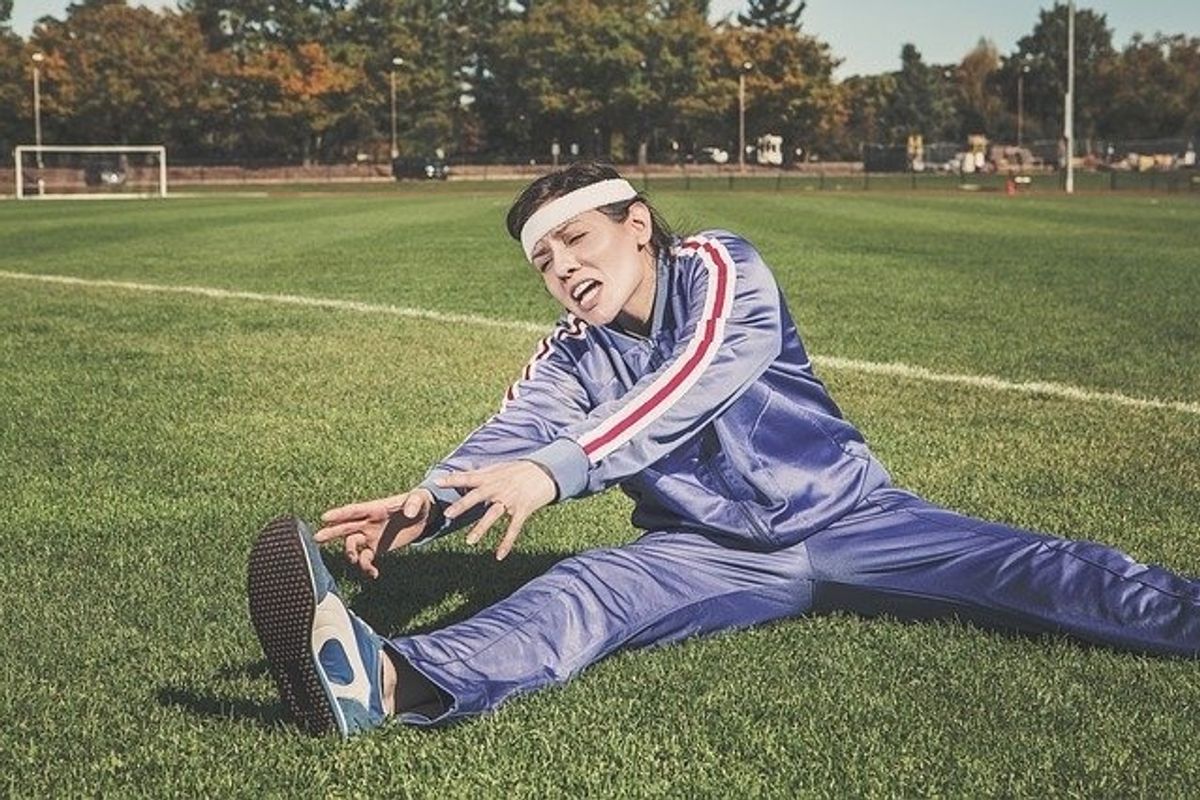 Jovan Abernathy is an international marathoner and owner of Houston Tourism Gym. To claim your free tour, contact her at info@tourismgymhtx.com. Follow her on Twitter @jovanabernathy. Instagram @TourismGymHtx. Facebook @TourismGymHtx
I remember when I first started running how excited I was. I ran every single day to get that runner's high. I felt like a gazelle with the wind in my hair. But, sometimes, I'd wake up with the most mysterious pains. Some were serious enough to make me stop running for a couple of months and some were just enough to make me run slower. Little did I know that these mysterious pains were common to all runners, especially the new ones. To help you with your running experience, I've made a list of the 5 most common injuries of a runner.
Mystery Pain #1
Shallow muscle pain in random parts of the body.
If you are feeling pain just below your skin or right above your muscle, you probably have sticky fascia. What is fascia? If you have ever prepared chicken, it is that slimy, transparent film just under the skin and over the muscle. We have the same thing in our bodies. It's job is to hold our organs in place and help our muscles to move correctly. Without it, our organs would not stay in place. Healthy fascia is slippery. Whenever it is dry, it gets sticky. This causes the random pain because your muscles are restricted.
Remedy: Stay hydrated with plenty of water.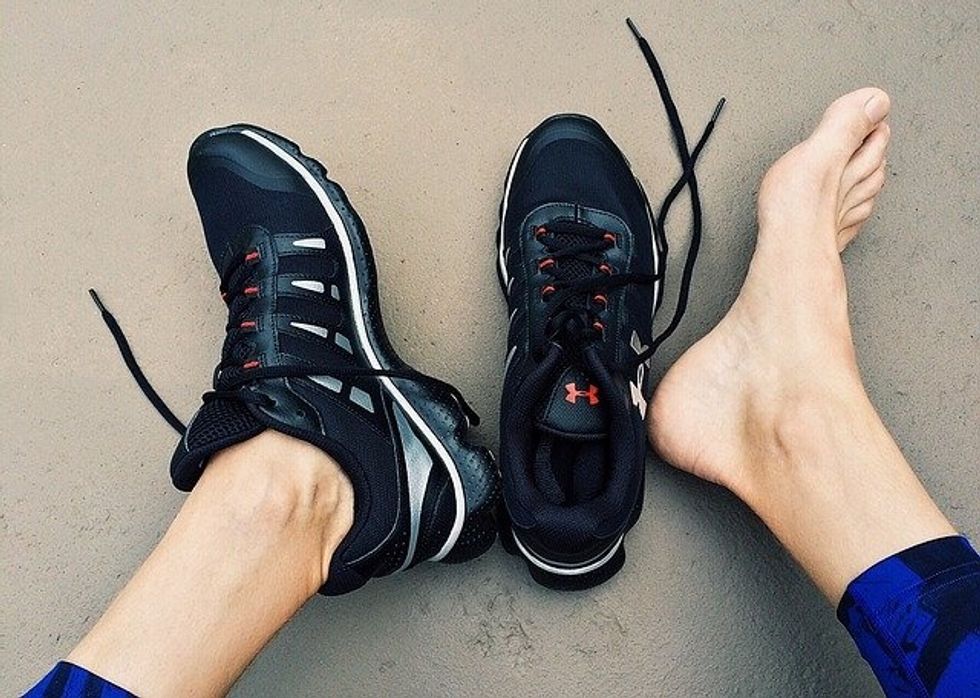 Pixabay.com
Mystery Pain #2
Throbbing pain in your shins.
This is more than likely shin splints. This is caused by stress on the shin bone and stress on the connective tissue. This causes that whole area to become inflamed thus causing pain. Causes could be having flat feet, shoes that offer no support and having a weak core.
Remedy: Buy your running shoes at a specialty running store and get fitted so that your shoes properly fit the needs of your foot. (Read more about the right running shoes here.) Make sure you warm up and cool down properly. As always and I do mean always, do core strengthening exercises. You can add some for the hips and ankles too.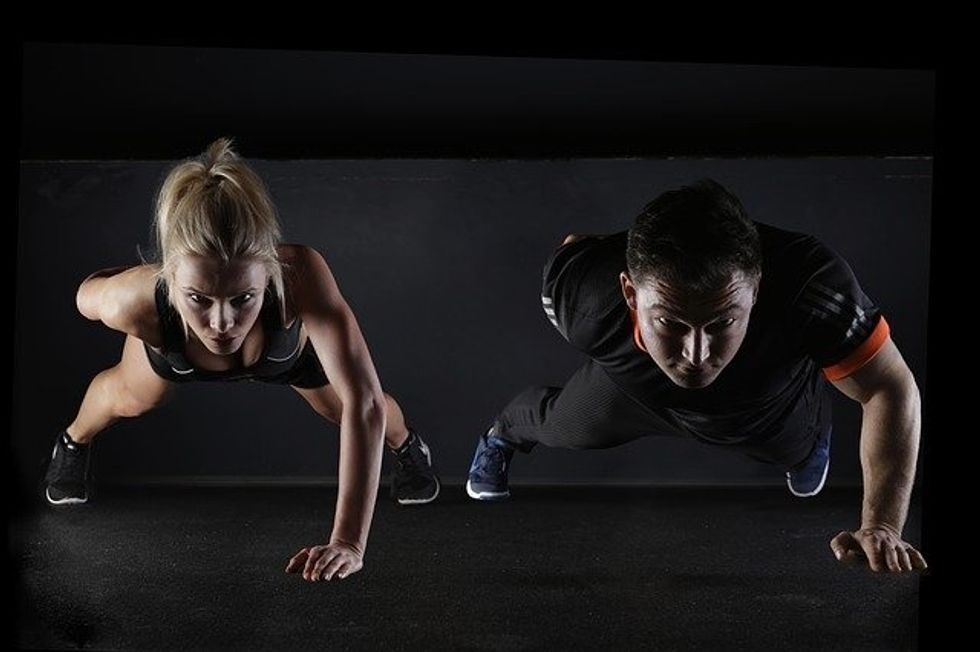 Pixabay.com
Mystery Pain #3
Mild, sharp, or burning pain in the lower back that you radiates through your lower back, hips, glutes, and down your leg.
You are experiencing Sciatica. This condition happens when you have a pinched nerve, a slipped disk, or herniated disk. Your sciatic nerve extends from your lower back, deep in down your leg. This is caused by prolonged sitting for those couch potatoes, people who work in an office or UBER drivers. Other causes are running without rest days or running to hard and fast too soon after a long break from running.
Remedy: It's time to incorporate strength training in your training schedule. Do not forsake recovery like hot baths with epsom salt and foam rolling. And as always, build up that core. A great exercise to do is superman's which build your core, but offer a great lower back stretch. Make sure you have proper posture focusing on distributing even weight on both sides of the body.
Mystery Pain #4
Swollen or stiff ankles that hurt when you run.
You have achilles tendonitis. This has happened to me many times. When you cross train just as hard as you train this tends to happen.
Remedy: There are many ways to work with this one. Foam roll especially your calves. Wear an ankle brace to stabilize your ankle to limit movement. Do ankle strengthening exercises. Choose one activity to go hard at and minimize the other. Use the RICE method (Rest, Ice, Compression, Elevate). The last option is just plain old time, not the most popular choice.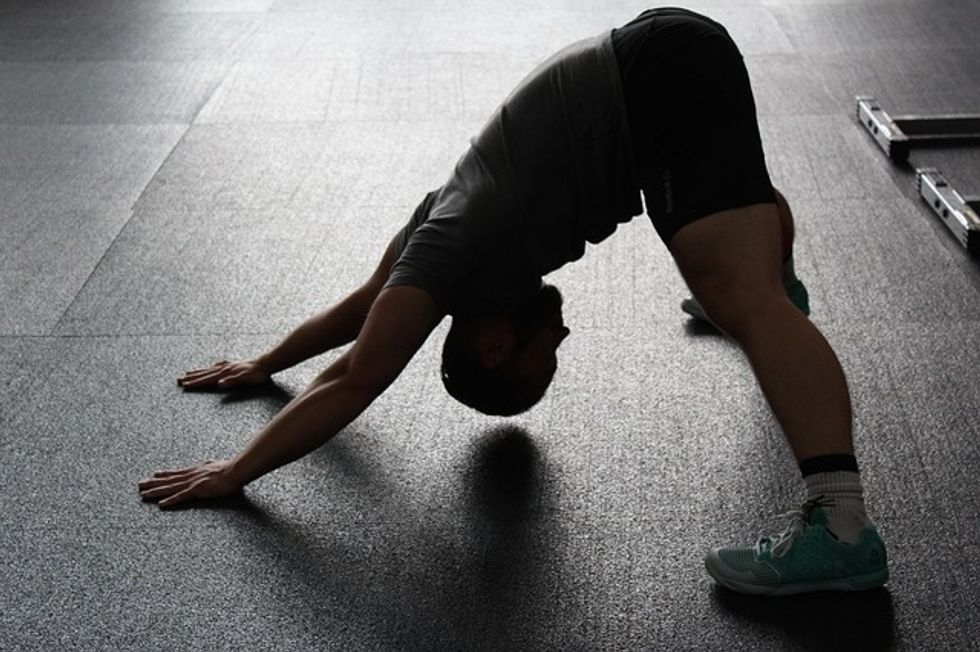 Pixabay.com
Mystery Pain #5
Pain and tenderness just under knee joint and/or the thigh.
You have an overworked IT Band. This happens when you over use the connective tissue that starts on the outer thigh and connects to the knee.
Remedy: Again RICE is best for this injury. It would be good to do some strength training for your lower back, hips, knees, and leg muscles. Training with a band is key for this.
I feel like I am beating a dead horse, but I'm sure you noticed a trend with these remedies. Stay hydrated. Foam rolling and stretching are a must. Consider these a part of your training or you will have to take time from your training schedule to heal.
Recent comments from Panthers owner David Tepper really shines a light on how other NFL teams have been affected by CJ Stroud's excellence!
Did CJ Stroud get the Panthers coach fired?
Don't miss the video above for the full discussion.

SportsMap Emails
Are Awesome