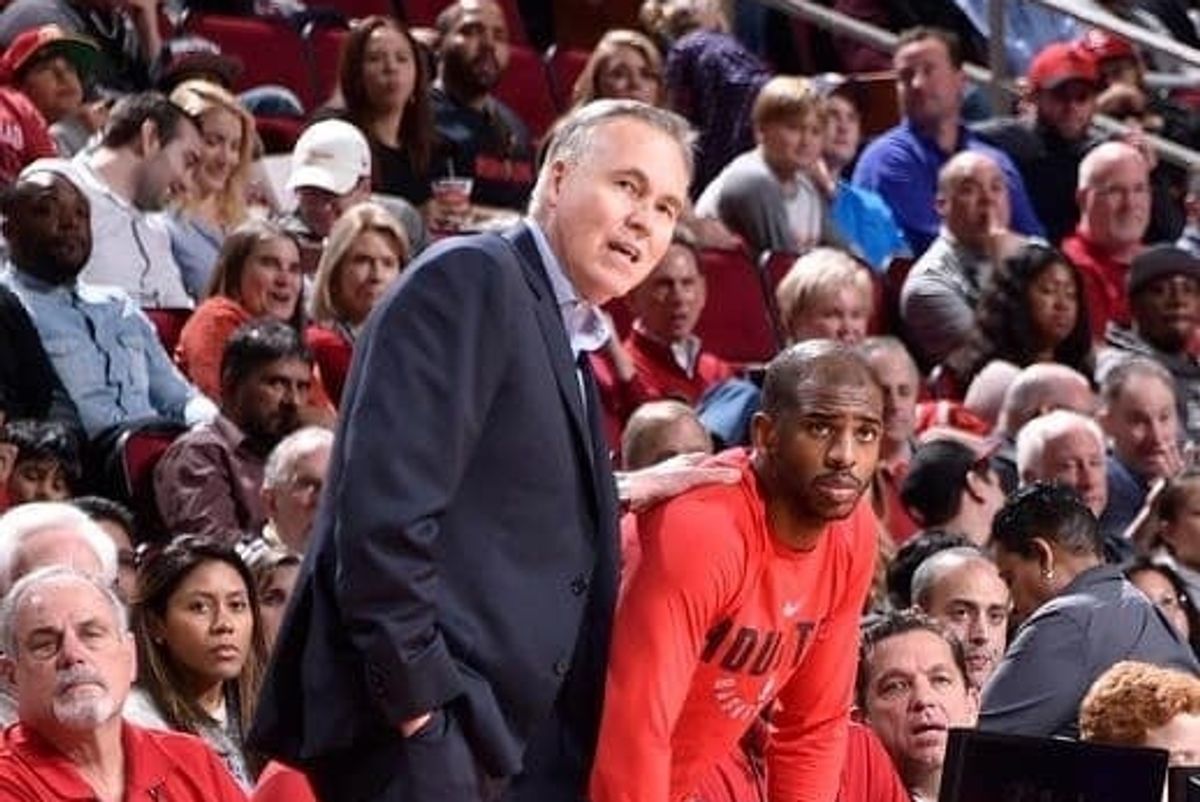 June is usually when most of us take time off, because that is when things slow down in the sports world. After two weeks off, I returned to find I missed out on quite a bit. After a week in Vegas for the WSOP and another in Canada for some R & R, it's time to catch up on some big topics:
1) The Canada Curse is real
Blame me for the Astros seven game losing streak. Every time I am out of the country, everything goes to hell. The Texans record when I am in Canada? They are 0-3. The Astros did not win a game while I was there. I think it is time for the fan bases to take up a collection to make sure I go when none of the local teams are playing.
2) Despite that losing streak...
Yordan Alvarez might be one of the most exciting prospects the Astros have had since...Carlos Correa? Alex Bregman? He has not missed a beat since coming up from Triple-A, where he was putting up MVP like numbers. He has a smooth, powerful swing, and the scary part is he is only 21 years old. Yes, teams will figure him out at some point and he will have to adjust, but if he is anything close to what he has shown? The Astros will have yet another star. As for the losing streak? These are going to happen in a long season. The Astros are getting healthy again, and at some point adding a third top-line starter will have them back in the mix for another World Series title.
3) Shakeup in the AAC and how it impacts UH
UConn is going to return to the Big East, primarily because of travel and the fact that the school is focused primarily on basketball. The future of its football program is up in the air. What does it mean for UH and the AAC? It's probably a good thing. UConn basketball has fallen off the face of the earth, and the once-proud program offers little to the AAC. The football program, also once on the cusp of success, has been in a tailspin. It would not take much in the way of a program to be an upgrade for the conference. But sticking with 11 would not be the worst thing in the world, either. It would mean a bigger split for the remaining schools, and is there really a program out there that would move the needle? BYU? Sure, but they seem happy as independents. Boise? Success, but offers little in the way of a TV market and travel is an issue. Maybe Air Force or Army, but beyond that, there really is not a program that adds much. Buffalo out of the MAC is on the rise, and might be worth a look, but the conference might be better off at 11. The addition of Wichita State in basketball was a good trade-up from UConn and this might be a case of addition by subtraction.
4) Rockets dead stare
There's a beef between James Harden and Chris Paul. There's not a beef between Harden and Paul. The coach is upset. The coach isn't upset. Who knows what is going on with the Rockets? This team is close, and the Warriors are set to take a step back. But what if the Clippers sign Khawi Leonard? The Lakers have made moves, but they are still a mess, so who knows. The Rockets have to be chafing at the fact that the Toronto Raptors were able to go all in and win the title. Chris Paul's onerous contract will be tough to work around, but they should be adding, not subtracting. One more try with this group would not be a bad thing. But they need some stability, and nothing they are doing right now screams that. At least the Texans have taken some of the heat off...
5) Oh my, Texans
The Texans have become an absolute mess. No GM? No problem, right? Bill O'Brien is on the case. O'Brien is a good coach. But so far, he has not shown himself to be a great one. Or even a very good one. Now he is head coach, de facto OC and GM? While it's a leap to say all the firings were racially motivated, the more likely scenario is O'Brien just wanted "his guys." At worst it is a bad look. So he is basically reading from the Bill Belichick playbook. We have seen this before. The problem is, O'Brien is not Belichick. Neither likes to be questioned by the media or anyone else. The best managers have a combination of people underneath them who understand the vision and goals, and others who will challenge those. Most organizations in the NFL don't like the latter. O'Brien is a perfect example of this. The good news is we will now know how to blame. If it works? O'Brien looks like a genius. But if it spirals out of control - which is a real possibility - there will be no one else responsible. The Texans have been the picture of stability to a fault. Now they seem to be falling part at the seams. Here is hoping it all works out. But skepticism is warranted.
The wrap-up
Honestly, things are not that bad. Thank goodness for the Astros, who are run like a model franchise, and UH athletics, which seems to be in a really good place. The Rockets should be fine, once they sit back and realize that adding a couple key pieces could make all the difference in the world. As for the Texans? We will find out soon enough. The flagship franchise of the city, however, is at a crossroads. It is not a rudderless ship, but can the rudder steer them where they want to go? That remains to be seen.
The Houston Astros were in need of some serious help in the bullpen with Phil Maton, Hector Neris, and Ryne Stanek likely leaving this year in free agency.
While some fans were getting concerned about the quiet offseason, the club has made two moves this week to get the ball rolling.
First the team signed Victor Caratini to be the backup catcher, and now they have added some relief pitching.
The Astros traded pitching prospect Carlos Mateo to the Royals for RHP pitcher Dylan Coleman.
Coleman appeared in 96 games in the past three seasons for KC, including 68 games in 2022 and 23 games last season. He has a career 3.88 ERA and 1.37 WHIP. He's fastball (95 mph), slider (81) and cutter (90) and walked 57 batters and struck out 99 in 92 2/3 innings.
— Brian McTaggart (@brianmctaggart) December 6, 2023
Coleman is under club control for the next several years, and made just over $700,000 in 2022. With the Astros right up against the tax threshold, this is a good way to add to the bullpen without having to hand out a large contract.
The Royals had a tough roster decision to make with Coleman, and the Astros made the decision easy for them by making the trade.
Something to note
There's a reason Kansas City wasn't determined to protect Coleman from the Rule 5 Draft. Despite his decent numbers over the last three seasons, 2023 was a rough year for him, posting an 8.84 ERA over 23 games.
In fact, Coleman pitched more innings (30.2) for the Royals AAA team than he did for the big league club (18.1) in 2023.
Hopefully, the Astros can get him back on track this season with some help from their highly touted player development program.
You can watch some of his 2022 highlights above.
SportsMap Emails
Are Awesome