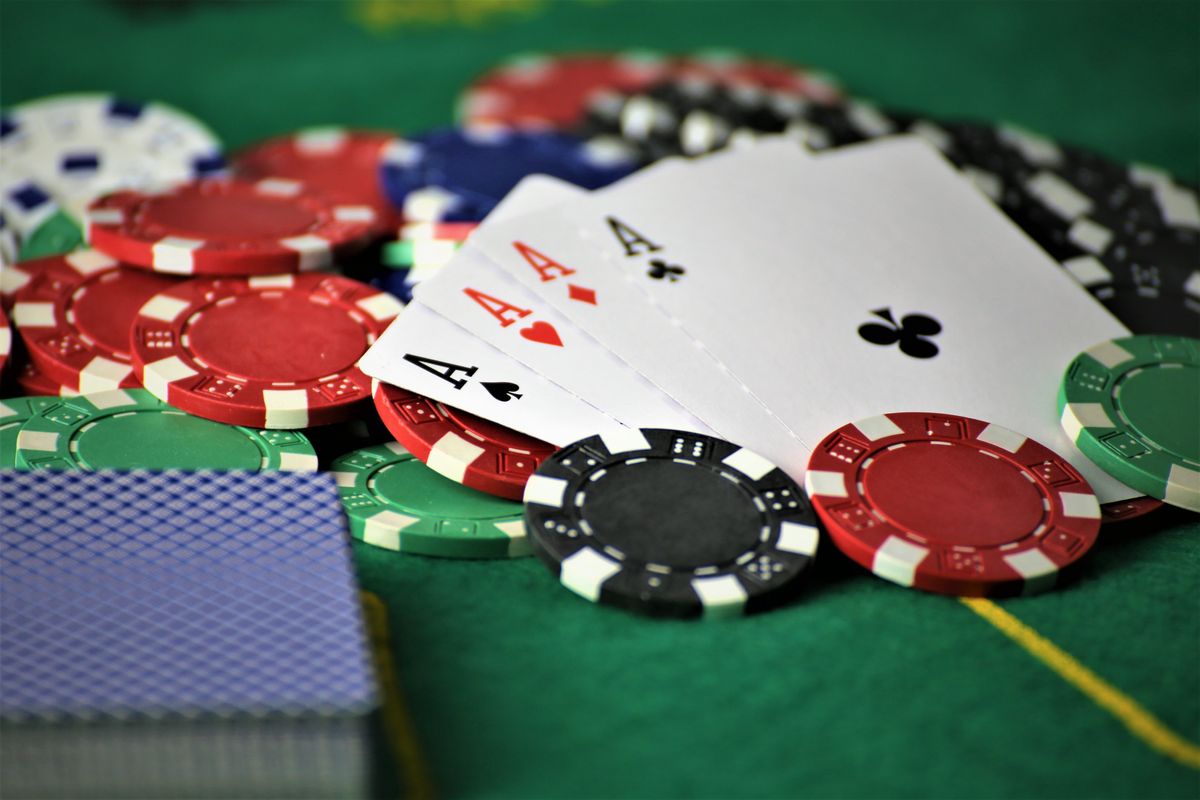 Since we are all on lockdown, many people have rediscovered online poker, specifically Texas Hold 'Em. While pay money sites are not legal, there are a lot of free card rooms and player-money exchange rooms where you can hone your game. We started a free poker club on Pokerstars.net with tournaments every night at 8 p.m. for no real money. We also do noon tournaments.
On Saturday, we will be doing an online charity tournament.
Maybe you are stuck with your family and want to get a game going to stay busy. This will work for you as well. This is just a basic introduction to get you started. There are a lot of good resources out there once you master the basics.
So if you are looking for something to do and have only a passing knowledge of the game, here are five tips that will get you on your way.
1) Learn the basic rules
It sounds silly, but knowing which hand beats what is important. This will give you a detailed look at the basics. If nothing else, learn the ranking of each hand. You can also observe tables once you join our poker club. Pay attention to what is happening with the other players and familiarize yourself with the software and how the game is played. Pay particular attention to the players who are winning the most chips.
2) Start with the free games
This is an excellent chance to get involved, learn and see what the game is like with no risk. Most of the people in the poker club are pretty good players, so you will get a chance to test your skills without losing any money. The game will change when you play for dollars, but when you are learning, this is a good way to start.
3) Limit your hands at the beginning
When first getting started, playing tight is the best way to learn. Unless you are in the blinds, stick to top starting 10 hands:
1. AA
2. KK
3. QQ
4. AK (same suit)
5. JJ
6. 10-10
7. AK (different suits)
8. AQ (suited)
9. 9-9
10. AJ (suited)
Or you can use this table, which ranks all the hands, although slightly different.
As you become more familiar with the game, you can begin to expand which hands you play.
4) Understand the importance of position
If you have the button, you will be last to act after the flop. This is a big advantage; the later position you are in, the more advantage you will have. Think of it as being the dealer in blackjack. You don't have to act until everyone else does. Again, knowing how to take advantage of this will come with more practice.
5) Find your personality
Eventually, your game will match your life. If you are a wild risk-taker, you will likely develop an aggressive game. If you are a passive person, you will likely be a tight player. But there are many ways to win. Early on, avoid too much bluffing. You will figure out the right times to do it as you learn more and become more accustomed to the game. But let your personality dictate how you play as your skills develop.
The bottom line
This is just a starting point if you have been interested and want to mess around a little and see if you can learn. Use losses as learning experiences; go back and evaluate what you did right and wrong. Sometimes you will just make a bad play. Sometimes you will get outplayed. Sometimes you are just unlucky. As Matt Dean used to say, "decisions, not outcomes." The more right decisions you make, the better off you will be in the long run.
Questions? Hit me up at faour975@gmail.com
In a week that is in large part about being thankful for the good things we are fortunate to have in life, Texans' fans can have an extra helping of glee. After three years of enduring an absolute turkey of a franchise, it is certainly a football blessing to have the Texans gobble up three straight wins to get to 6-4 and make it a legitimately big game Sunday versus 7-3 Jacksonville at NRG Stadium.
Should the Texans beat the Jaguars for a second time, they sweep the season series and take over first place in the AFC South. Raise your hands if back in early September you had this as a likely scenario. Hands down liars! With six more games to play after Sunday it's not as if the Texans clinch the division with a win, but it clearly positions them to take the division and go from last to first as the Jaguars did from 2021 to last season. Among the Texans' final six games, only Cleveland is an opponent currently with a winning record. The Broncos have won four in a row to enter the wild card race at 5-5, but that game is in Houston. Then the Texans play at the offensively impotent Jets and the dead in the water Titans. The Deshaun Watson-less Browns are here Christmas Eve before the Texans get their second game with the Titans, ahead of the season finale at the presently 5-5 Colts. That is a very favorable schedule. With a win over the Jags Sunday, the Texans finishing 11-6 becomes very plausible. That would force the Jaguars to win five of their final six games, which include playing at Cleveland and a home date vs. the Ravens. Jacksonville's other four games project as wins: home games vs. the no-Joe Burrow Bengals and the horrible Panthers, road games at Tampa Bay and Tennessee.
On the flip side, if the Jaguars come here and win Sunday, they come relatively close to putting away the division. The Jags' would leave with a two game lead, and a split with the Texans would give the Jacksonville the tiebreaker via better divisional record, unless they somehow lose at Tennessee in their season finale.
Beating the Jags again doesn't figure to be as easy as it turned out to be for the Texans in Florida back in September. The Texans won 37-17 despite being outgained 404 yards to 366. After getting out to a 17-0 lead, the Texans saw Jacksonville draw within 17-10 with 4:35 to go in the third quarter. Then Andrew Beck shockingly rumbled 85 yards for a touchdown on a kickoff return. Thereafter the outcome was never in doubt. The Texans were turnover-free in the game, the Jaguars coughed it up twice. With C.J. Stroud coming off of a three interceptions game you know taking care of the ball is a point of re-emphasis this week.
The Jaguars are a perfect 4-0 on the road, one of the road games being a road trip not a true road game. They beat the Buffalo Bills in London.
If C.J Stroud opted to take the rest of the season off, he'd still have the NFL Offensive Rookie of the Year award just about sewn up. Fellow freshman Texan Tank Dell is in the hunt for runner-up. The dynamic 165 pound former Houston Cougar has six touchdown catches. That equals the rookie TD haul total of Andre Johnson and DeAndre Hopkins combined. Johnson had four TD grabs as a rookie in 2003, Hopkins just two as a rook in 2013. Dell is on pace for 10 touchdown catches. The schedule being 17 games now impacts this stuff of course, but Dell missed the Saints game while in concussion protocol. In the Super Bowl era, only nine first year wide receivers have cracked double digits in TD receptions. Randy Moss blew away the field with his epic 17 TD catch rookie season with the Minnesota Vikings in 1998. Next with 13 are Ja'Marr Chase two years go with the Bengals and the begoggled John Jefferson with the Chargers in 1978. Odell Beckham and Mike Evans caught 12 apiece as rookies, Mike Williams 11. Calvin Ridley, Daryl Turner, and Sammy White each snared 10. White did it in a 14 game schedule.
Rams rookie fifth round pick Puka Nacua is Dell's chief competition for rookie wideout of the year. Nacua is on pace for a whopping 117 receptions for more than 1500 yards.
A Thanksgiving-related note/quasi prediction. If the Texans ultimately finish second in the division, here's a guess that they play at the Arlington Cowboys Turkey Day 2024. The Texans next season will play a game at the NFC East team that finishes in its division this year in the same place the Texans do theirs. The Cowboys are going to be second behind Philadelphia in the NFC East. C.J. Stroud's arrival means no more zero nationally televised games for the Texans. A Texans-Cowboys holiday tilt makes sense. The Texans have played two Thanksgiving Day games, both at Detroit.
Looking for more Texans coverage?
Texans on Tap is the weekly Texan-centric podcast I am part of alongside Brandon Strange and Josh Jordan. On our regular schedule a first video segment goes up Monday on the SportsMapTexans YouTube channel.
SportsMap Emails
Are Awesome