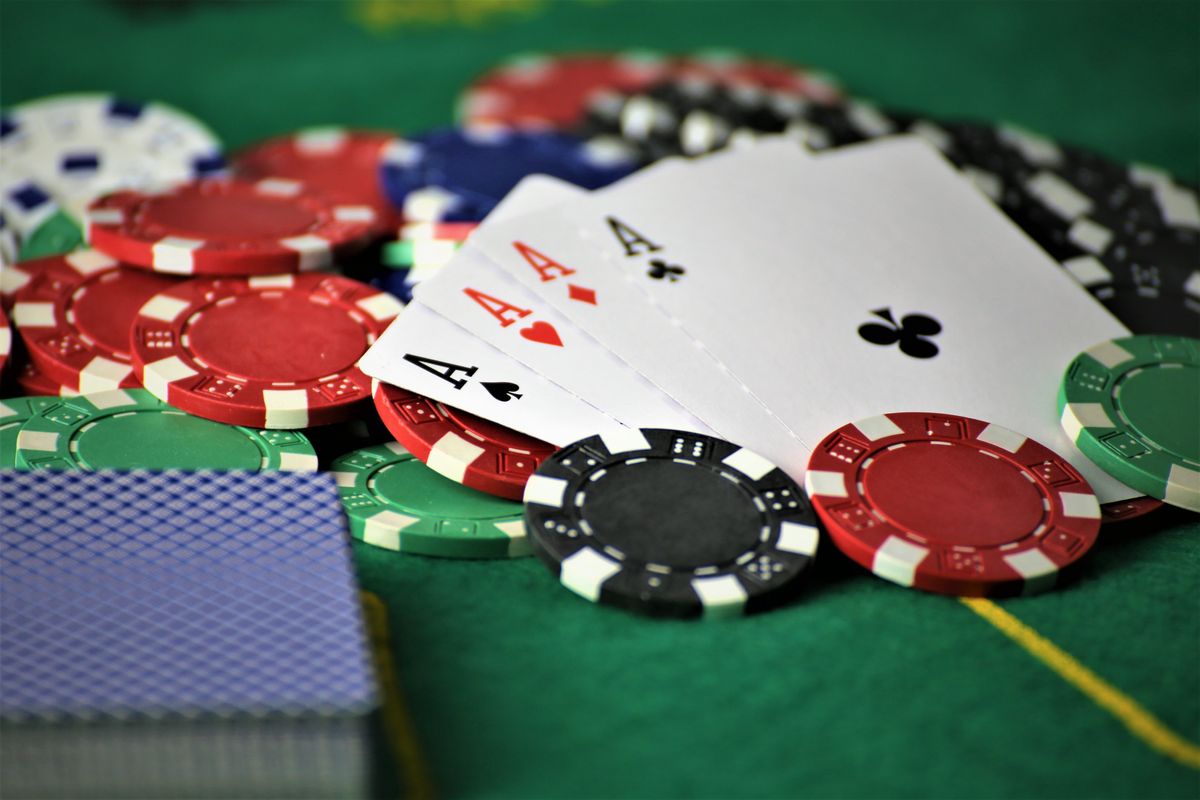 Since we are all on lockdown, many people have rediscovered online poker, specifically Texas Hold 'Em. While pay money sites are not legal, there are a lot of free card rooms and player-money exchange rooms where you can hone your game. We started a free poker club on Pokerstars.net with tournaments every night at 8 p.m. for no real money. We also do noon tournaments.
On Saturday, we will be doing an online charity tournament.
Maybe you are stuck with your family and want to get a game going to stay busy. This will work for you as well. This is just a basic introduction to get you started. There are a lot of good resources out there once you master the basics.
So if you are looking for something to do and have only a passing knowledge of the game, here are five tips that will get you on your way.
1) Learn the basic rules
It sounds silly, but knowing which hand beats what is important. This will give you a detailed look at the basics. If nothing else, learn the ranking of each hand. You can also observe tables once you join our poker club. Pay attention to what is happening with the other players and familiarize yourself with the software and how the game is played. Pay particular attention to the players who are winning the most chips.
2) Start with the free games
This is an excellent chance to get involved, learn and see what the game is like with no risk. Most of the people in the poker club are pretty good players, so you will get a chance to test your skills without losing any money. The game will change when you play for dollars, but when you are learning, this is a good way to start.
3) Limit your hands at the beginning
When first getting started, playing tight is the best way to learn. Unless you are in the blinds, stick to top starting 10 hands:
1. AA
2. KK
3. QQ
4. AK (same suit)
5. JJ
6. 10-10
7. AK (different suits)
8. AQ (suited)
9. 9-9
10. AJ (suited)
Or you can use this table, which ranks all the hands, although slightly different.
As you become more familiar with the game, you can begin to expand which hands you play.
4) Understand the importance of position
If you have the button, you will be last to act after the flop. This is a big advantage; the later position you are in, the more advantage you will have. Think of it as being the dealer in blackjack. You don't have to act until everyone else does. Again, knowing how to take advantage of this will come with more practice.
5) Find your personality
Eventually, your game will match your life. If you are a wild risk-taker, you will likely develop an aggressive game. If you are a passive person, you will likely be a tight player. But there are many ways to win. Early on, avoid too much bluffing. You will figure out the right times to do it as you learn more and become more accustomed to the game. But let your personality dictate how you play as your skills develop.
The bottom line
This is just a starting point if you have been interested and want to mess around a little and see if you can learn. Use losses as learning experiences; go back and evaluate what you did right and wrong. Sometimes you will just make a bad play. Sometimes you will get outplayed. Sometimes you are just unlucky. As Matt Dean used to say, "decisions, not outcomes." The more right decisions you make, the better off you will be in the long run.
Questions? Hit me up at faour975@gmail.com
The Houston Astros were in need of some serious help in the bullpen with Phil Maton, Hector Neris, and Ryne Stanek likely leaving this year in free agency.
While some fans were getting concerned about the quiet offseason, the club has made two moves this week to get the ball rolling.
First the team signed Victor Caratini to be the backup catcher, and now they have added some relief pitching.
The Astros traded pitching prospect Carlos Mateo to the Royals for RHP pitcher Dylan Coleman.
Coleman appeared in 96 games in the past three seasons for KC, including 68 games in 2022 and 23 games last season. He has a career 3.88 ERA and 1.37 WHIP. He's fastball (95 mph), slider (81) and cutter (90) and walked 57 batters and struck out 99 in 92 2/3 innings.
— Brian McTaggart (@brianmctaggart) December 6, 2023
Coleman is under club control for the next several years, and made just over $700,000 in 2022. With the Astros right up against the tax threshold, this is a good way to add to the bullpen without having to hand out a large contract.
The Royals had a tough roster decision to make with Coleman, and the Astros made the decision easy for them by making the trade.
Something to note
There's a reason Kansas City wasn't determined to protect Coleman from the Rule 5 Draft. Despite his decent numbers over the last three seasons, 2023 was a rough year for him, posting an 8.84 ERA over 23 games.
In fact, Coleman pitched more innings (30.2) for the Royals AAA team than he did for the big league club (18.1) in 2023.
Hopefully, the Astros can get him back on track this season with some help from their highly touted player development program.
You can watch some of his 2022 highlights above.
SportsMap Emails
Are Awesome