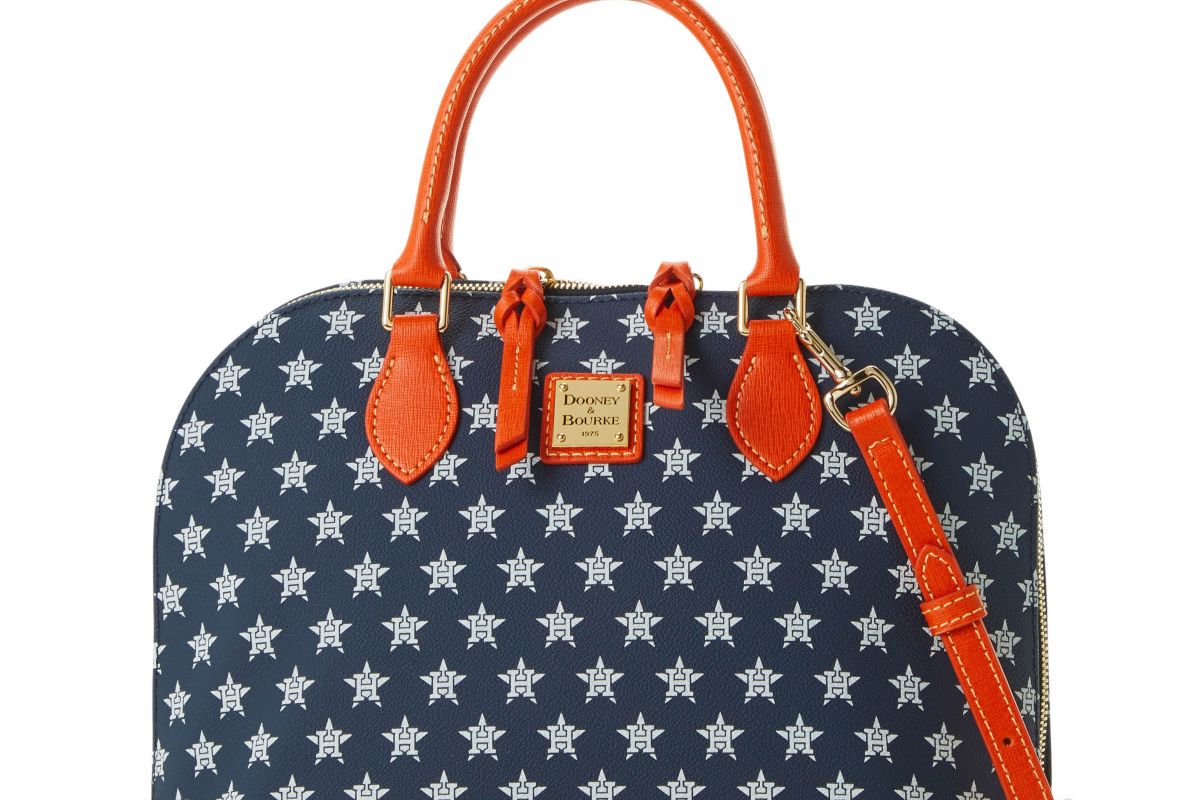 The Dooney & Bourke Astros satchel. Photo courtesy of Dooney & Bourke
This article originally appeared on CultureMap.
The Houston Texans came away with a thrilling win over the Denver Broncos on Sunday and improved their record to 7-5 with the Jets up next on the schedule.
And while Nico Collins had a huge game with almost 200 yards receiving, the big story from Sunday was Will Anderson and the Texans' defense.
Anderson had two sacks and four QB hits, making it a long day for Russell Wilson. Anderson also tipped a pass that was intercepted by Derek Singley. And let's not forget, he also got a piece of a punt that helped Houston get better field position.
Derek Stingley Jr had two of the Texans interceptions this week, and he's starting to remind fans why he was selected with the No. 3 pick in the draft.
The Texans showed a lot of heart as they were able to stop the Broncos and secure the win when Jimmy Ward caught Wilson's third interception of the day in the end zone.
It should also be noted that after a rough performance against the Jaguars, corner Tavierre Thomas didn't play a single snap on defense, with Desmond King starting in his place at nickel corner. King led the team in tackles and also made a huge play, stripping the ball from the running back and scoring a touchdown. The player was later overturned and didn't count. Once again highlighting the terrible officiating in the NFL this season. Had the play counted, the score would not have been close.
Bad news for Texans fans
There were some negatives from the game, unfortunately. Texans receiver Tank Dell broke his fibula blocking at the goal line, and will miss the remainder of the season. A huge blow for Houston. Also, a questionable decision to have Dell blocking in that situation.
Someone will have to pick up the slack with Dell unavailable moving forward. Noah Brown had back-to-back games with over 150 receiving yards, before missing two games due to injury. In his first game back against Denver, he had two targets and didn't record a catch. He also had a drop on Sunday.
Robert Woods also had zero catches this Sunday, so something will have to change. Stroud can't have two of his top three receivers without any catches.
Be sure to watch the video above for our reaction to the Texans win, how the Texans will acclimate to life without Tank Dell, and much more!
Catch Texans on Tap (a Texans podcast) every Monday on YouTube.
SportsMap Emails
Are Awesome