THE BIG MAN'S HOT START ALLOWS GM TO BE PICKY AND FLEXIBLE
Yordan Alvarez gives Luhnow and Astros options
Jun 18, 2019, 6:47 am
Composite photo by Brandon Strange
Yordan Alvarez has been everything and more for the Houston Astros in his first experience in the big leagues. His first hit was a home run, his plate discipline and hitting eye have been sharp and he has displayed power to all fields in putting up outstanding numbers in his first 6 games. Hitting .381 with 4 home runs and 8 RBI in his first 6 Major League games has not only put him in rare air and elite company, but it has also put GM Jeff Luhnow in the power position of being able to be picky as he looks for ways he can improve this team through trades.
I fully expect that Alvarez will come back down to earth at some point, but if he can maintain his eye and ability to make solid contact he should get better and better as he sees the game slow down and he gets accustomed to major league pitching and life in the big leagues.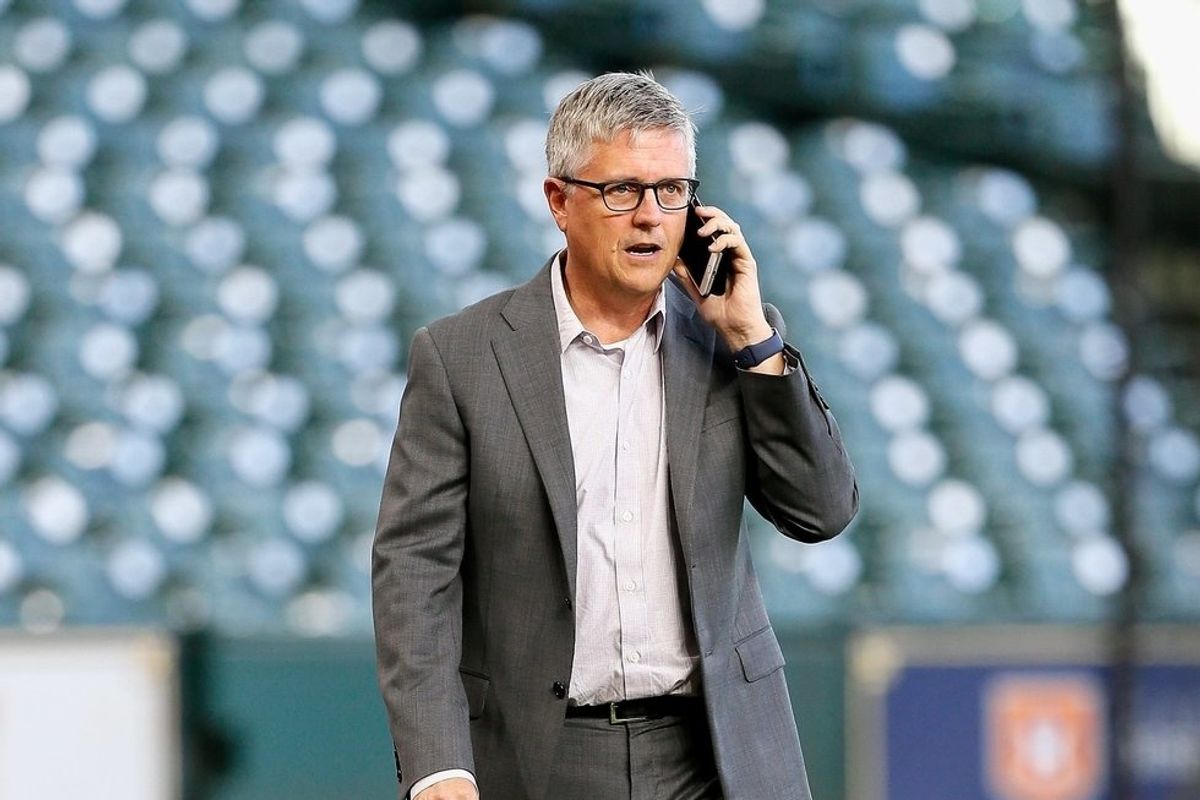 Photo by Bob Levey/Getty Images
Luhnow and the Astros were one of a few teams talking to the Seattle Mariners about Edwin Encarnacion, the league leader in home runs that was wasting away on a team going nowhere in the American League West. The Yankees ended up swinging the deal to get the power hitting slugger, as the Astros were said to not be willing to take on as much of his salary as the hyper-wealthy Bronx Bombers.
That's a sure sign that Luhnow isn't in panic mode and will not overreact or make rash decisions when considering ways to improve this team. Before Alvarez was called up and the team was in the midst of an injury-plagued stretch of games, he may have had a different mindset. Now that the big man is up and raking, the GM can afford to be selective and patient as he navigates and negotiates the trade market.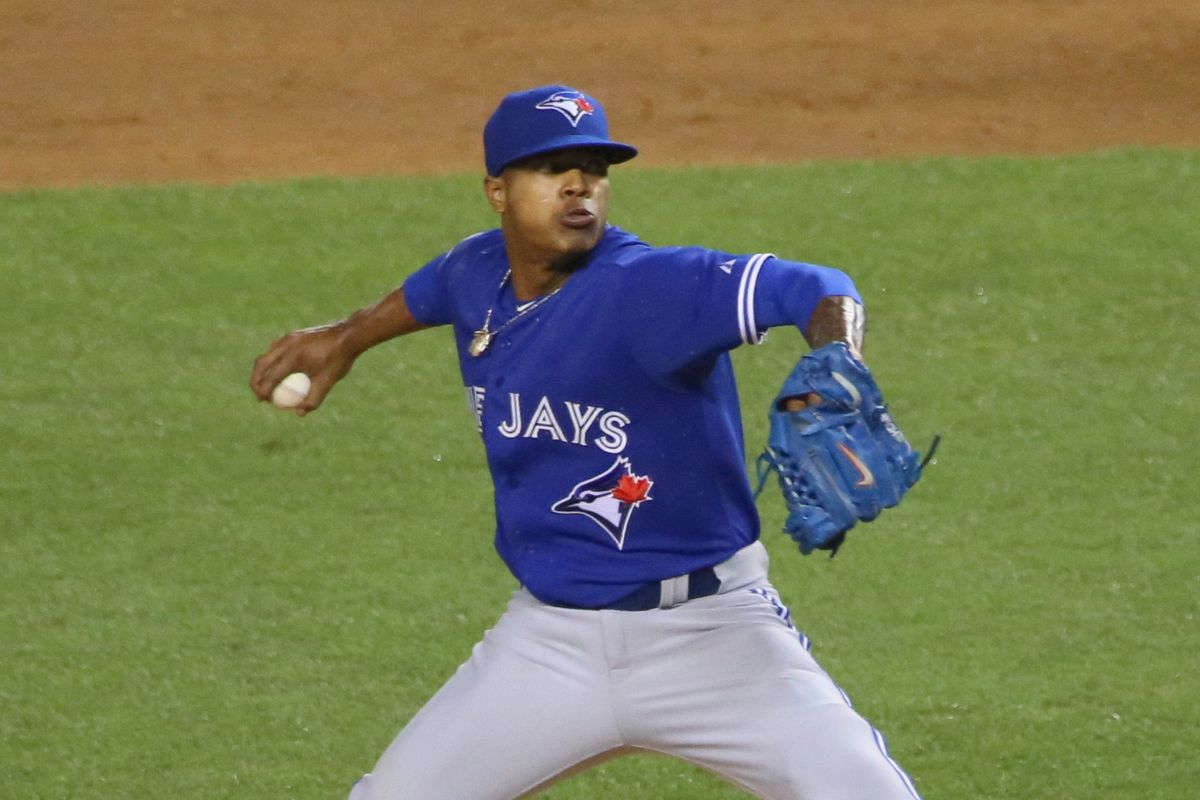 Instead of focusing on a bat for the middle of the lineup and a potential power hitter like Encarnacion, Alvarez allows Luhnow the luxury of focussing on available starting pitchers that could strengthen his rotation. Prospects that were being considered as potential trade chips for a bat can now be used to obtain a valuable arm. Names like Marcus Stroman, Madison Bumgarner, Cory Kluber, and Andrew Cashner can be the main focus instead of trying to spread out his prospects to be considered in multiple deals to attempt to get a quality hitter as well as an experienced starting pitcher.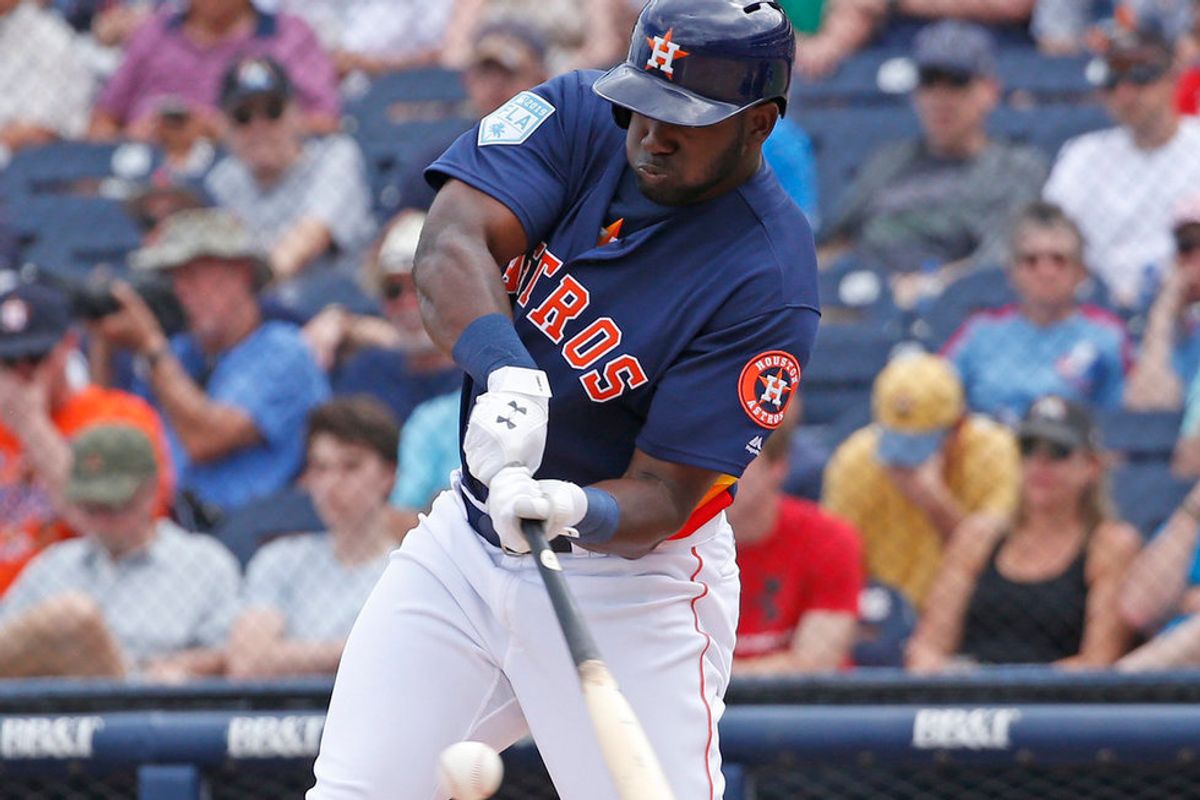 Photo by Joel Auerbach/Getty Images
Obviously, the situation remains fluid as Alvarez now goes on his first road trip with the big club. He is considered a defensive liability at most positions and with the National League opponents taking away the DH, it will be interesting to see where he plays and how games away from Minute Maid Park affect his at-bats.
Assuming everyone currently out of action with injuries return to the lineup healthy at some point soon, Luhnow and his staff will be able to further evaluate the strengths and weaknesses of the roster and what position possesses the most pressing need for improvement. It could be an arms race and then again, it could result in a power struggle. One thing is for sure, the Astros new young slugger, Yordan Alvarez, has put them in a position of strength in more ways than one.