HOUSTON IS STILL THE CREAM OF THE A.L. WEST CROP
Astros fans, here's why the grass is still greener in H-Town
Dec 19, 2019, 6:45 am
Photo by Bob Levey/Getty Images
Astros fans are getting close to panic mode these days as they hold their breath waiting for MLB to make their ruling on the sign-stealing scandal and deal with whatever punishment is handed down. The fact that both AJ Hinch and Jeff Luhnow could be facing lengthy suspensions, and the team could lose draft picks and get strapped with a significant fine has every Astros fan biting every last finger nail in hopes of some last minute saving grace.
While I get it that until the ruling comes down and the ramifications are known, it's a very stressful situation, the good news is, regardless of that decision and whatever moves the team makes between now and late March, your baseball team is still in the drivers seat to win another A.L. West title and another opportunity to compete for a World Series crown.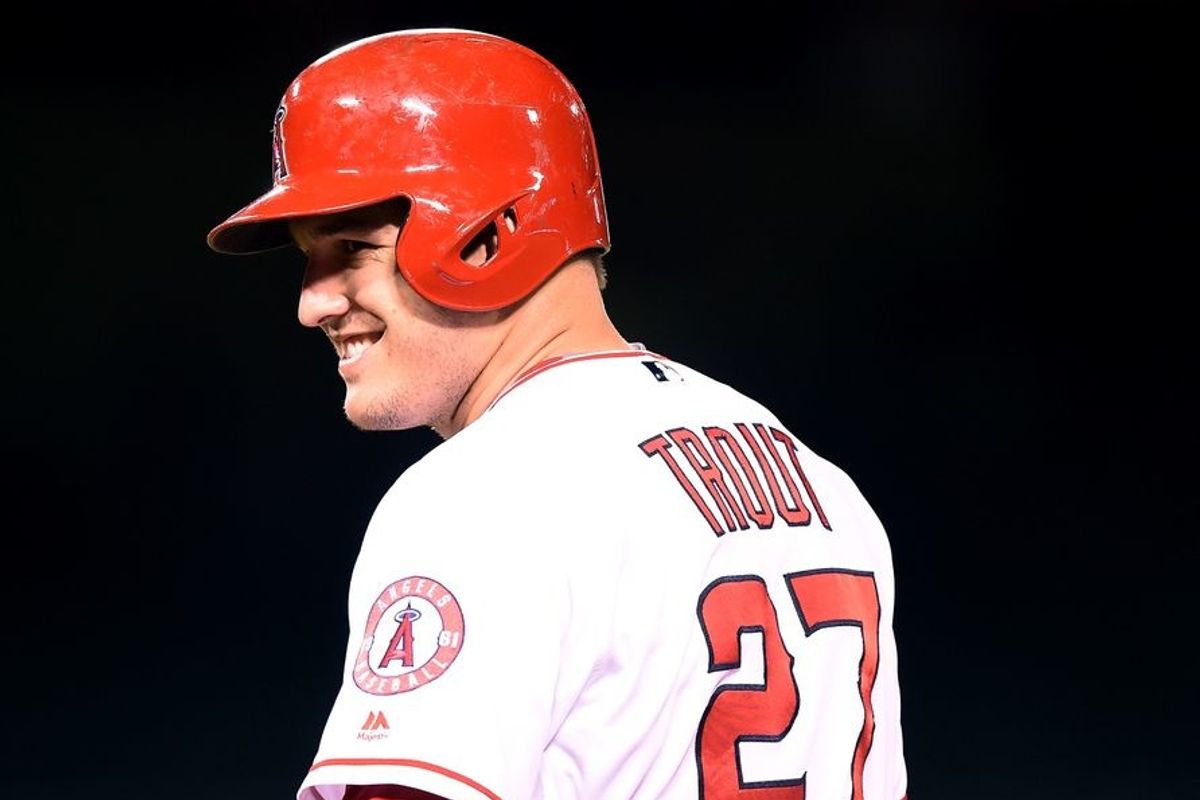 Photo by Harry How/Getty Images
Unlike in previous years when the competition in the division has either stood pat with financial concerns (A's), went for it with a quick fix plan for one year of success (Mariners), or overspent for over-the-hill, veteran, free agents and journeymen (Angels), this offseason the competition has been very savvy in their attempts to get on par with Houston. The Angels opened their checkbook and added Anthony Rendon to compliment Mike Trout, but they are still forced to deal with the Albert Pujols contract and a lack of pitching talent and depth.
The Mariners are in full rebuild mode and don't seem to be doing anything but getting worse in the short-term and the A's are standing pat with a solid core of young talent and the hope that they can keep the train moving forward for another season. The hated Rangers have traded for Corey Kluber to give them a legitimate Ace at the front of their rotation but still have significant holes to fill in their lineup as well as their pitching staff. If the trend continues for the rest of the winter and these are the biggest and best moves those 3 teams can muster, Houston should feel very confident heading to Florida for spring training.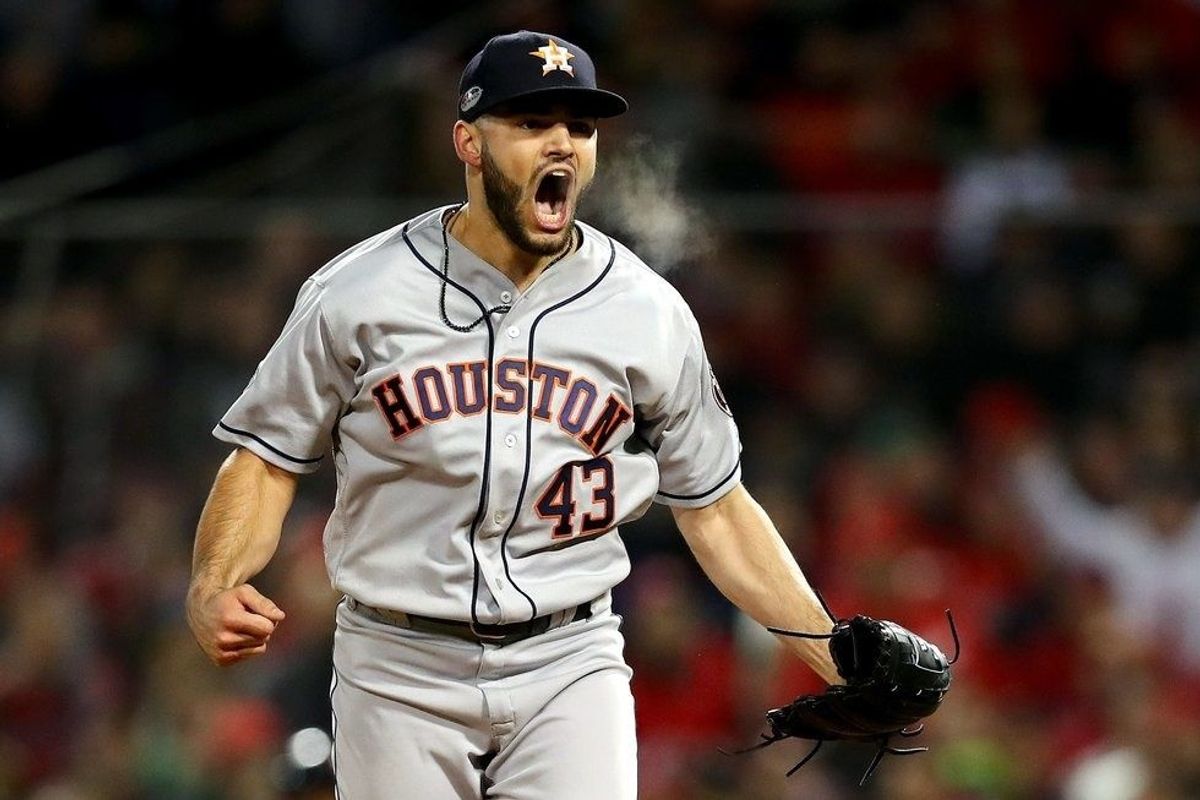 Tim Bradbury/Getty Images
I get it if you are concerned about losing Gerrit Cole and have questions about Lance McCullers and the young arms being able to pick up the slack and replace the innings and stats. I also understand if you worry about who will play catcher and how many arms Luhnow will re-sign and add to the pen. I'm with you if you wonder what they are going to do to shed salary obligations and free up money to be able to plan for the upcoming contract issues they will face with George Springer, Carlos Correa and others, but those decisions are at least a year away and none of that should significantly impact the talent and lineup that will take the field for at least one more season at Minute Maid Park.
As long as you still have Justin Verlander and Zack Grienke at the top of your rotation, the core four of Springer, Bregman, Altuve and Correa in the middle of your lineup, complimentary pieces like Yuli Gurriel, Yordan Alvarez and Michael Brantley and a back end of the bullpen that consists of Ryan Pressly and Roberto Osuna, you are better than three-quarters of the rest of the league. I know it's not the preview you have gotten used to over the last three years when almost everyone made you their odds on favorite to win it all, but it could be a lot worse. You could be the Mariners or Orioles.
Most front offices and most fan bases would kill to have a team like that to cheer for, even for just one year, you will have it in place for yet another campaign and that should be more than enough for all H-town faithful to be thankful for while sitting around the tree next week. Of course, it's ok to have asked Santa for another starting pitcher, a solid veteran catcher and some bullpen help or a trade partner for Josh Reddick, but all in all, even though you didn't get Cole in your stocking the holiday should be a time to feel hungry, happy and satisfied.