When you start searching for what's wrong and all you can find is Tyler White, you're in pretty good shape.
Astros: Life is Good!
May 21, 2019, 8:52 am
These days if you're an Astros fan, there isn't a whole lot to complain about. Normally it's about this time of the season when critics, columnists, and fans start to pick apart the shortcomings and problem areas of their favorite baseball team. In years past it was easy to find a soft spot and ponder who should go, what prospects could help bring in veteran help and what a move or two could do to elevate the squad and put them on top of every list and power ranking heading into the postseason.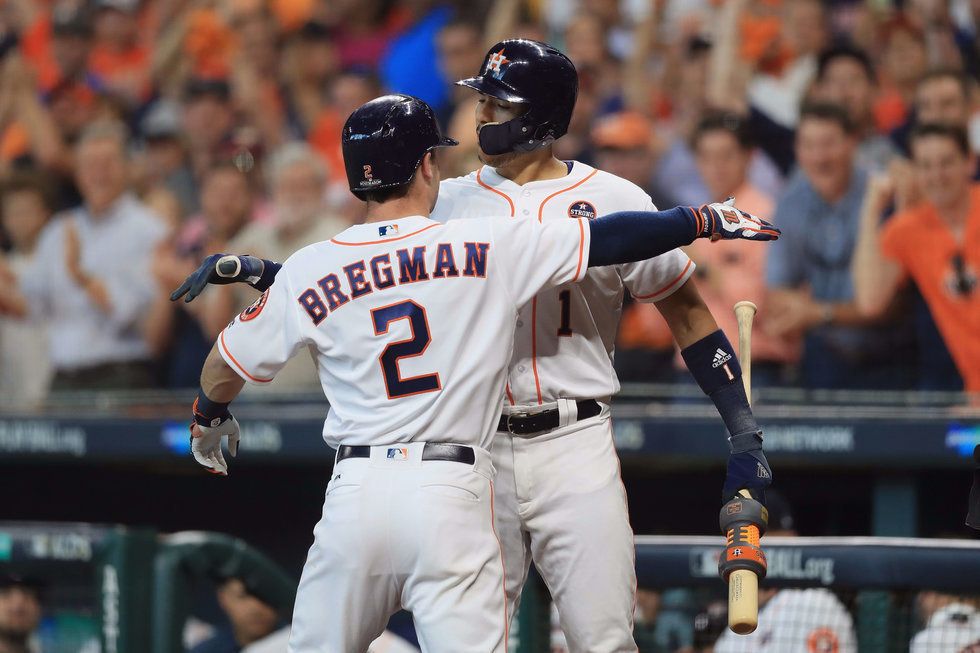 Photo by Ronald Martinez/Getty Images
Well, this year it doesn't look like there is going to be a huge need for all that chatter as the team is rolling through the first few months of the season and show little signs of slowing down. In fact, with each passing day and the next game of the schedule, it seems as if they are only going to get better.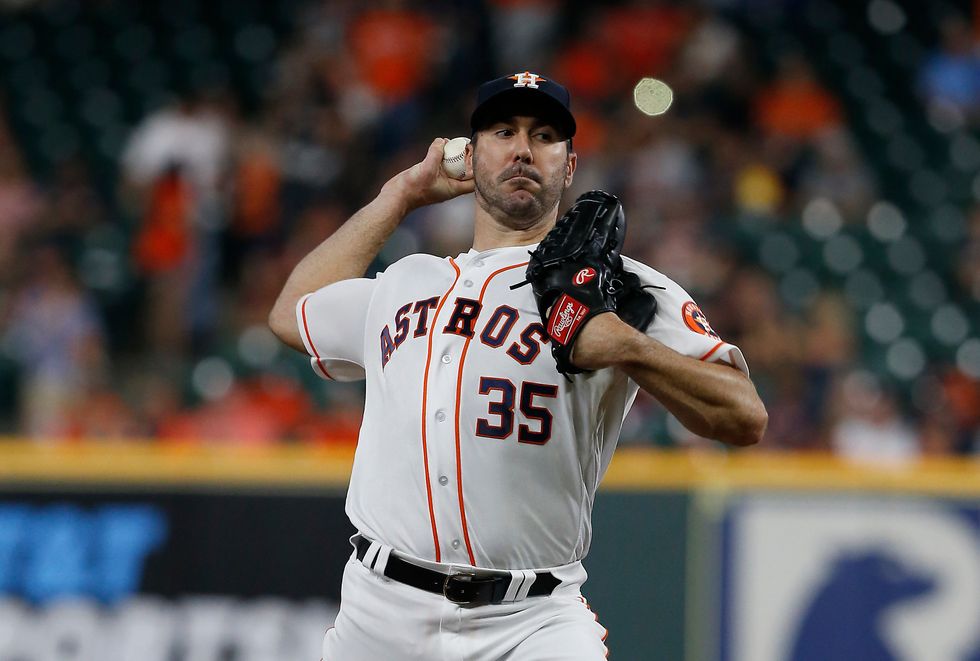 Photo by Bob Levey/Getty Images
As Houston wrapped up the offseason and entered spring training, the oddsmakers had the team in a neck and neck battle with the Red Sox and Yankees for supremacy in the American League and the best record in baseball. However questions swirled about the starting rotation and if they had enough depth and quality arms after losing Charlie Morton, Dallas Keuchel and Lance McCullers Jr. from last years team. Would Wade Miley be an adequate replacement for one of those guys? Could Brad Peacock and Colin McHugh step up as they stepped back into a starting role? Would the bullpen suffer when those two solid arms were taken out of the middle relief and late game specialist assignments that they routinely excelled in a year ago? Could young arms like Josh James and Framber Valdez be ready to take the next step in their careers and become full-time Major Leaguers?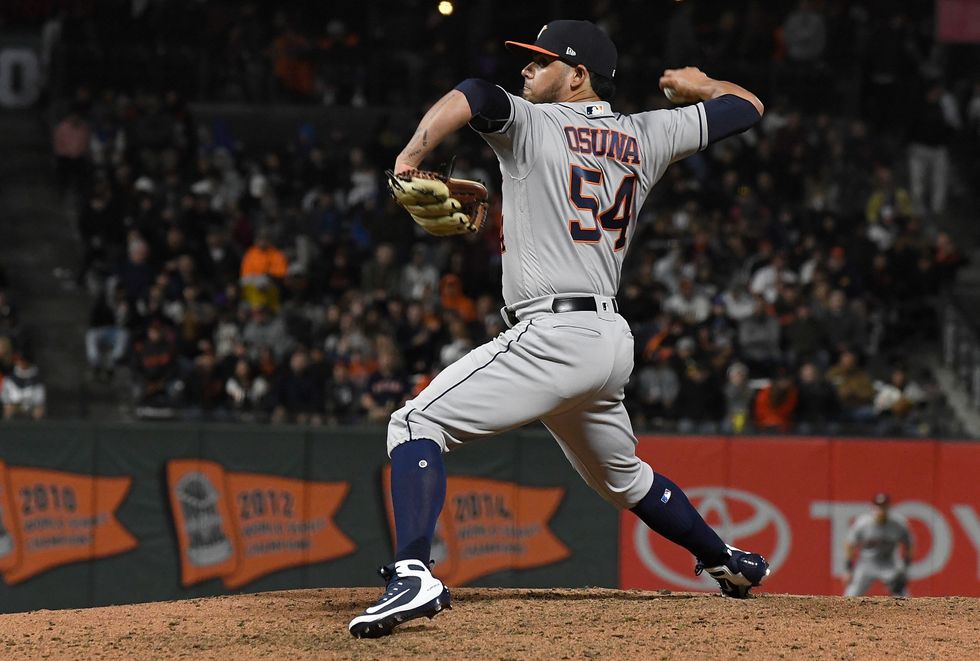 Thearon W. Henderson/Getty Images
As we get deeper into the second quarter of the season it looks less and less like any of these questions could become full-blown issues and instead look like a pitching staff that is poised to once again be considered one of the deepest and best collections of arms in all of baseball. Youngster Corbin Martin has been a pleasant surprise as he replaced McHugh in the rotation while having Colin back in the pen has given even more stability and flexibility to the bullpen that has been statistically the best in all of MLB. Justin Verlander is once again a leading candidate for the Cy Young Award and Gerrit Coles seems to be settling back into his dominant form of a year ago. Wade Miley has been better than advertised by Jeff Luhnow as he has posted quality start after solid outing while keeping his ERA low and his innings pitched high. The back end of the bullpen has been the best in baseball with Ryan Pressly and Roberto Osuna basically being lights out when they take the mound, putting teams on notice that if you are going to beat this Astros team, you better do it in the first 7 innings.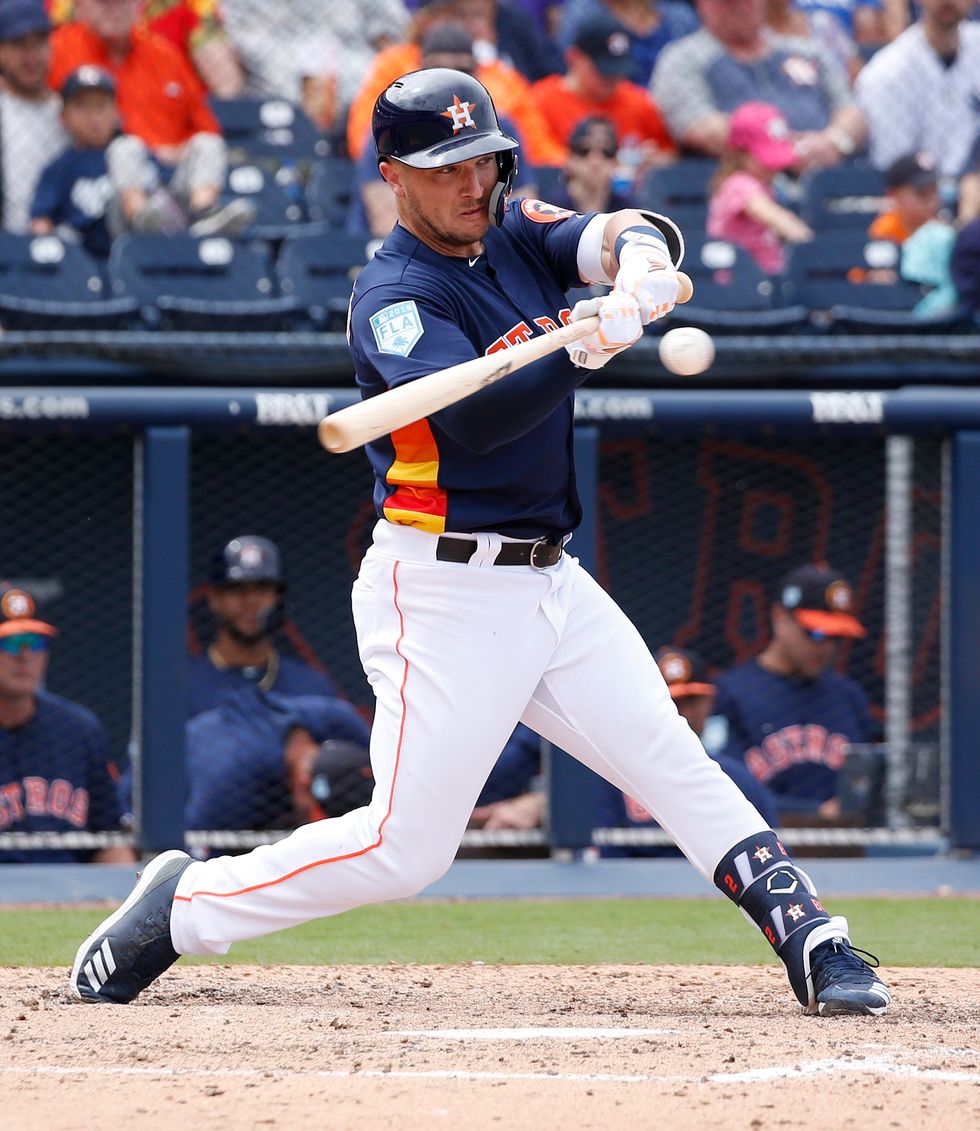 Photo by Joel Auerbach/Getty Images
The lineup is ripping the cover off the ball, hitting for average while posting power numbers that put them in elite offensive company with not only the best teams in both leagues but some of the best of all time. Recently numbers, charts, and statistics have put this years offensive output in direct comparison to the all-time great 1927 Yankees. Sure it's still early but if they can keep it up for a full season and continue to dominate American League pitching, then the sky is the limit for how good the offensive production can be.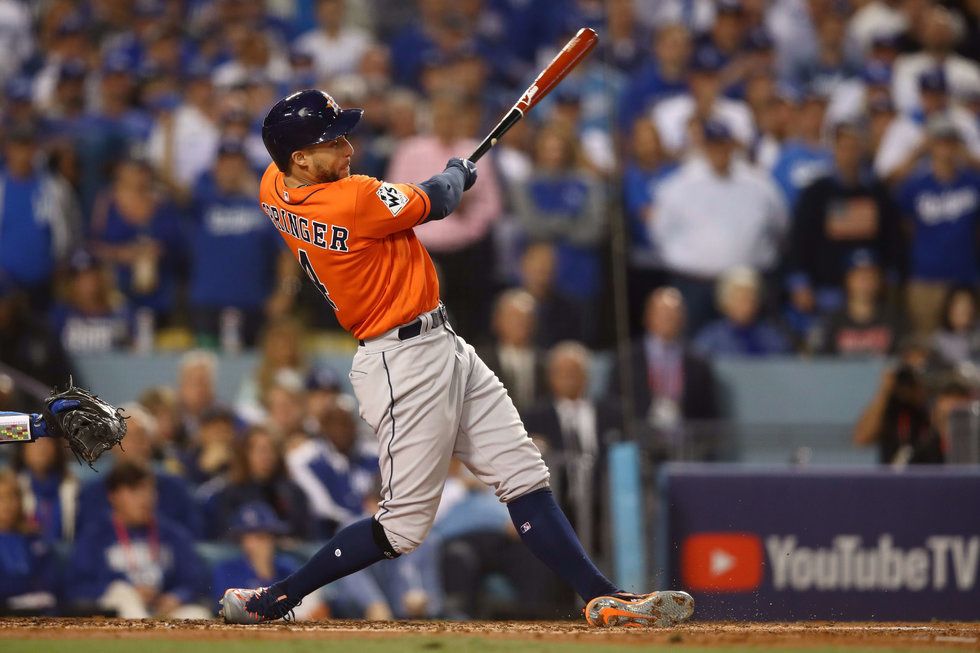 Photo by Ezra Shaw/Getty Images
George Springer would be your AL MVP if the season ended today as he leads or is near the top in most offensive categories including average, home runs, hits and runs batted in. He is joined in most of those categories by newcomer Michael Brantley who has fit right in with his new squad after a career with Cleveland and has bolstered the middle of the batting order with his power stroke and timely base knocks. Josh Reddick has found his swing after a few up and down campaigns, as he is hitting well above .300, with power numbers on the rise and most importantly, good solid numbers against lefties as well as righties. Carlos Correa is healthy and that was all he needed to return to form as one of the best hitting shortstops in the game and Alex Bregman is heating back up after a slightly slower start than expected. This lineup is potent, deep, powerful and has the potential to be solid from 1 through 9 on a daily basis.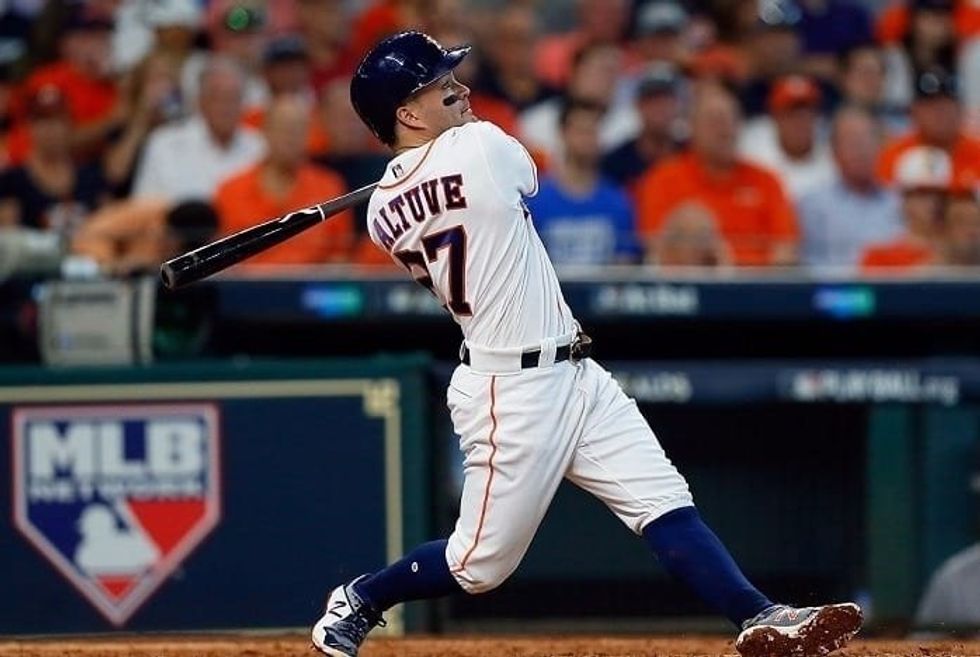 Robinson Chirinos has answered all the questions behind the dish and with his bat, as he has lived up to the billing as a guy that has hit well at Minute Maid Park and has even stepped up on the road swinging a timely stick at the bottom of the order. Aledmys Diaz has made Luhnow look like a genius as he was hand-picked to replace the popular Marwin Gonzalez who left for big money and cooler temperatures in Minnesota. Diaz has been the swiss army knife on defense, filling in wherever and whenever AJ Hinch needs him and his bat has been better than expected with long ball power and solid contact whenever he is at the plate. If you think this team is good now and they can't get any better, just wait until Jose Altuve returns from the nagging hamstring injury that put him on the IL after a less than Altuve like start to the season. We have seen this story before as he has periodically struggled to start a season, only to have 200 hits and another silver slugger when all is said and done. If all you have to complain about with this years Astros team is Tyler White's lack of offense and Tony Kemp not hitting like he did last season, life is good and it may even get better!