Astros superstars and social A-listers hit home run for kids and animals
Jun 25, 2019, 3:52 pm
This article originally appeared on CultureMap.
June is typically a quiet month for local sports and society happenings, but there was absolutely nothing quiet about the electric Team Up for Kids and K9ssoiree. Boasting an all-star lineup of Houston Astros stars present and past, the annual red carpet event is a must-attend merging of the sporting and social scenes in Houston.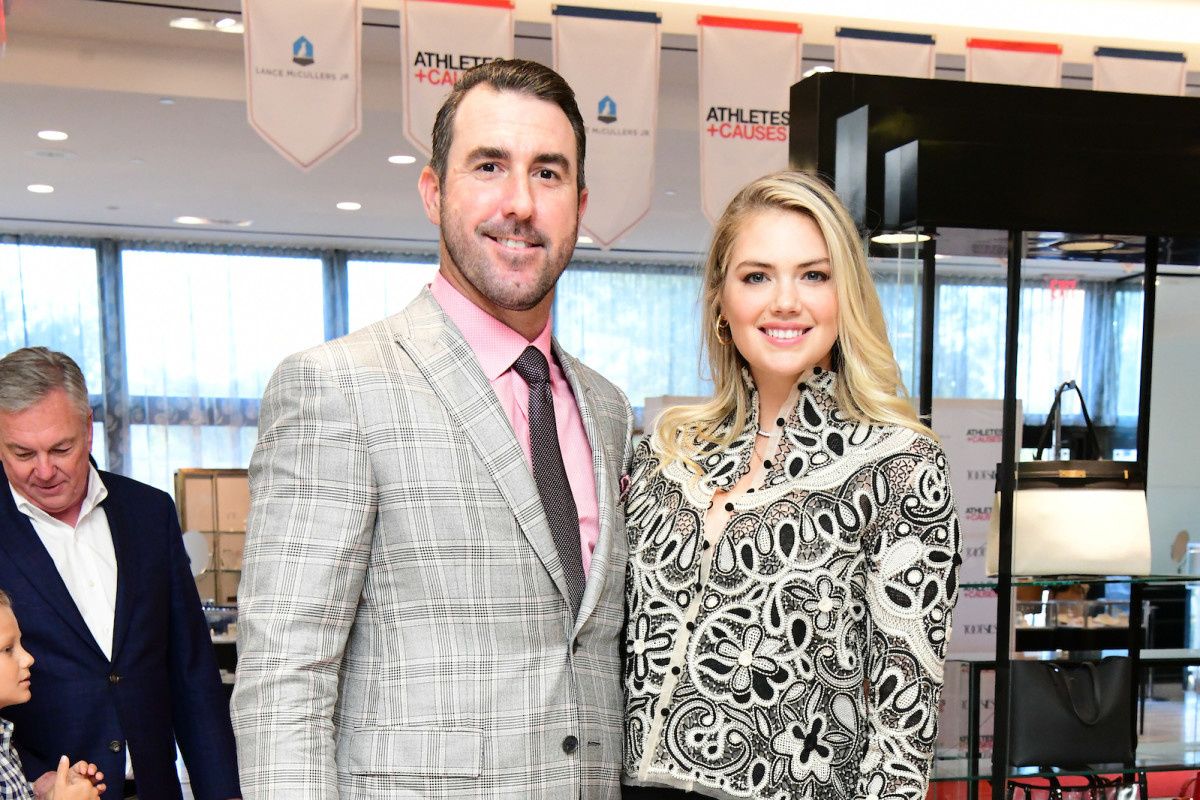 Justin Verlander and Kate Upton.
Photo by Daniel Ortiz
The buzz was palpable when supermodel Kate Upton and husband and Astros ace, Justin Verlander, strolled into the gleaming Houston fashion house, Tootsies. Astros fan favorites Lance McCullers Jr. and José Altuve, the event hosts, casually mixed and mingled with a who's-who of Houston scenesters. Blue, the adorable black Labrador retriever and Astros explosives-sniffing service dog, curled up with Upton, McCullers, and curious kids for photos. Adoptable animals from BARC Animal Shelter and Adoptions were paraded between aisles of high couture.
Now in its third year, the feel-good party benefits causes close to McCullers' and Altuve's hearts: homeless animals and children with cancer. This year saw nearly $400,000 raised for the Lance McCullers Jr. Foundation, which advocates for pet rescue, adoption, and no-kill shelters (run by McCullers and his wife, Kara) and the Sunshine Kids, one of Altuve's many chosen kid-specific charities that he donates to via his José Altuve Foundation and Athletes and Causes.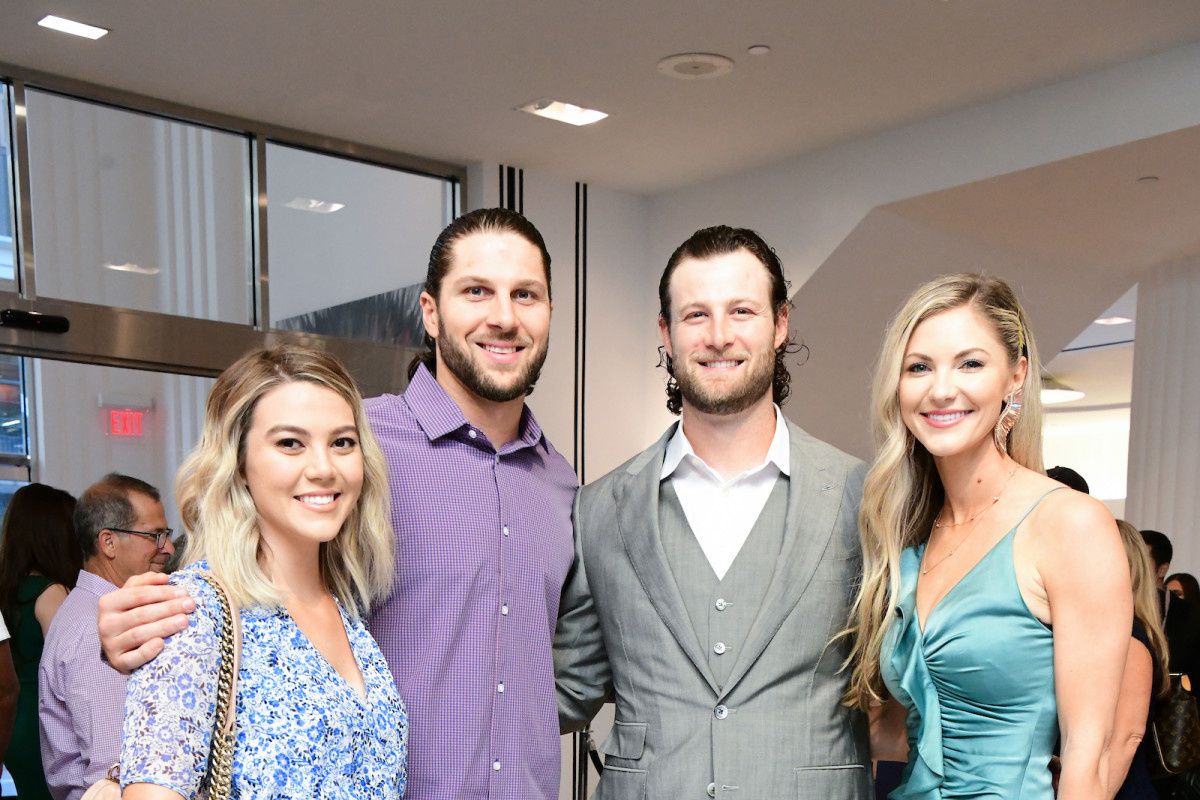 Brittany Perry, Jake Marisnick, Gerrit Cole, and Amy Cole.
Photo by Daniel Ortiz
One by one, Astros stars such as Carlos Correa, George Springer, Tony Kemp, and Gerrit Cole casually crashed the party, as did Hall-of-Famers Craig Biggio and Jeff Bagwell. After gushing guests sipped cocktails and passed the velvet ropes to have their pictures taken with McCullers and Altuve, attention turned to the live auction.
In-demand items included autographed memorabilia and the G.O.A.T., a one-of-a-kind piece sculpture by Scott Joseph Moore and Frankie Gonzalez that pays tribute to the history of the Houston Astros organization and its greatest members. Hands quickly shot up when a VIP dinner with McCullers, wife Kara, and Altuve, hosted by restaurateur Ben Berg at B.B. Butchers, was announced.
Continue reading on CultureMap to learn about the custom portraits of Altuve, McCullers, Verlander, Correa, and Biggio by artist Michael Vahl.