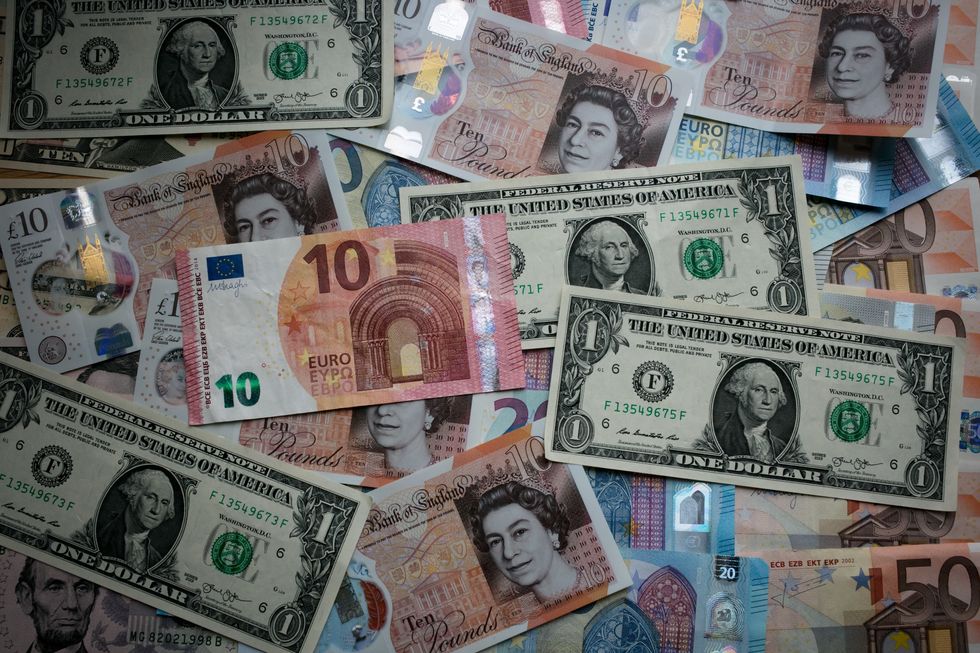 The weekend is here, and you know what that means for the Bookie Buster family. Well, let's be honest, not only weekends but this basically is like printing money for some time now. Let's see how we did:
 
Last articles plays
Red Star vs Liverpool  14.3
1st Half over 1.5   5U MAX winner +5 48.6

Brugge vs Monaco

Over 2.5   -130 1u LOSS  -1.3

Dortmund/ Atl  -125 BTTS 3U MAX  LOSS -3.8

Tottenham BTTS and over 2.5   5U MAX winner +5

BTTS  2U winner +2

Over 3   2U winner +2

Live over PSG 3-3.5   5U winner +5

Parlay 3U   loss -3
PSG ML
Pool  ML

Parlay #1     1U lose -1
Monaco Over 2.5
Dort/Atl    BTTS
PSG Over 3
Leipz/ Celtic
Over 3  -130 5U MAX BOMB  -6.5
Sevilla first half   5U +5
Over first half       5U +5
TT over 4. 5 live     5U +5
Frankfurt 1st half -1.5   1U +1
Astana 2nd half over -1.3
Texans Under 45  -3.9

West Virginia TT live over 47.5  5U MAX +5
Fuller receptions 5U     +5
Yards over   2U +2
TD    1U +1.6
Teaser  5U win
Texans
West V

+39.3U  14-6

Last week read +167.5U    + 39.3U  = 206.8   we finally broke our 200 Unit goal. 300 you're next!!
 
New Plays
Friday
Germany
Borussia Monchengladbach at Freiburg
Over 2.5 – 125    2U
SNF
Vikings +1
TT over 25.5
Tre'quan Smith Rec Over 3
Yards Over 43.3
scores Td +220
For any questions or comments reach me @JerryBoKnowz Twitter.

Be sure to check out my show MoneyLine with Josh Jordan on ESPN 97.5. We're on every Sunday from 10-noon, and we'll talk a lot of fantasy football and NFL gambling. Also, be sure to follow us @Moneyline975 on Twitter.
All of a sudden, the Houston Texans have won three straight and host the Jacksonville Jaguars for a highly anticipated game this weekend
If the Texans come away victorious, they will take possession of first place in the division, and be in position to host a home playoff game for the first time since 2019.
Which got us thinking, is this the best version of the Texans we've ever seen? Many would say the best Texans teams were the ones coached by Gary Kubiak with Matt Schaub at QB. Or some may say it was the Bill O'Brien 2019 team with Deshaun Watson pulling the trigger at QB.
Regardless of which era of the Texans you believe was the best, one thing is for sure. This year's team has us optimistic on several levels. Ownership seems to have figured things out with the Easterby days behind us. Nick Caserio is a serious candidate for Executive of the Year, CJ Stroud is a favorite for Offensive Rookie of the Year, and has a chance to win MVP. And DeMeco Ryans has a legit shot at Coach of the Year.
But let's go even further. Has DeMeco done enough already to be considered the franchise's best coach? Many would say these questions are entirely premature, but are they really?
We could also make the argument that Tank Dell is already the third-best receiver in franchise history behind Andre Johnson and DeAndre Hopkins. He already has as many touchdowns (6) as Dre and Hopkins combined in their rookie seasons.
And let's make things even more interesting. Is CJ Stroud the best Houston QB since Warren Moon?
Be sure to watch the video above as we answer all these questions!
SportsMap Emails
Are Awesome