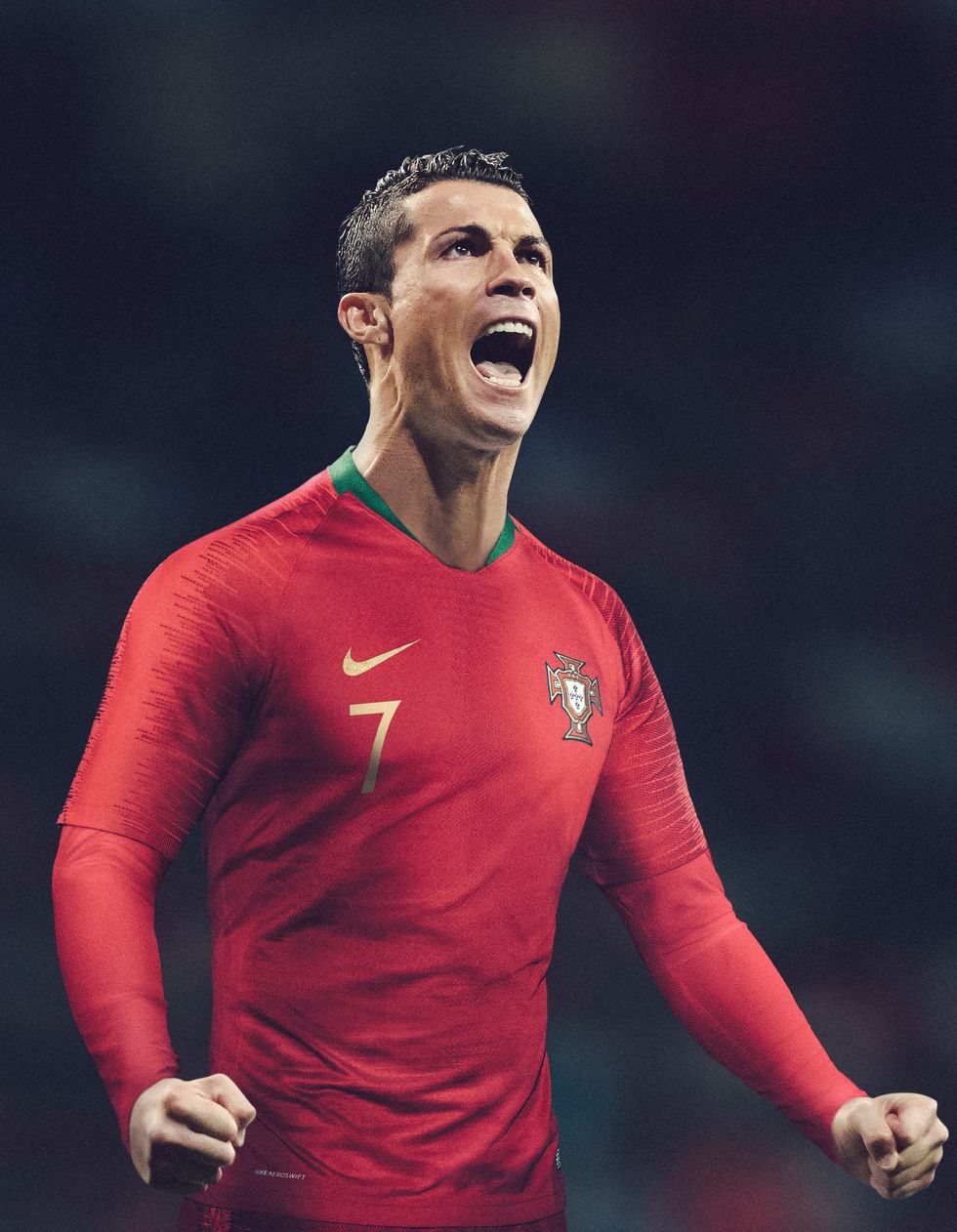 Ronaldo should score a goal this weekend. Photo courtesy of Nike, Inc.
Let's jump into a weekend primed for gambling with Playoff action and a few soccer bets I love. Come with me; I'll take you around the world!
Tuesday Champions League Semi-Finals 2nd leg
Real Madrid -Bayern Munich        1:45   PM
The highly anticipated grudge match, in which the away team will be looking to overcome a 2-1 home loss in the first leg. Having allowed two away goals, Bayern Munich knows the task at hand, and that will be to score quickly. I don't think they are capable of shutting down Madrid in the Bernabeu. Both teams will have chances with Real Madrid ultimately putting the nail in the coffin through counter attacks.
Both teams to score
Over 3
Scores in both halves
Ronaldo scores goal
NBA
Utah Jazz vs. Oklahoma City Thunder            Friday 9:35 PM
An elimination game, with the world watching, brings us everything we want out of a playoff NBA game. Now you would think teams in "have to" win situation would go out and win but the truth is in the last five years teams facing elimination are 53-71 straight-up and 58-64 (47.5percent) ATS. Sometimes the added pressure of needing to win doesn't relate to better play. Utah set the pace at home; the 6 point spread might be a little too much so I'll go with the under.
Jazz games went under the total 52.3 percent of games during the season, while at home the number skyrocketed to 60.5 percent.
Under 207
Australia
Friday 4:50 AM
Melbourne City vs. Newcastle Jets
Newcastle has scored 10 goals in the past 5 matches but also has allowed 12.
Over 3
Germany
Saturday 11:30 AM
Bayer Leverkusen vs. Stuttgart
Leverkusen last three over. Visitors last 3 road games over total 2.5
Over  3
England
Sunday  10:30 AM
Plays Of The Weekend
Manchester United vs. Arsenal
United has scored 2+ goals in 8 of last 9 games in English competitions. Arsenal 23 goals in the last 8 matches also scoring 2+ in 9 of the last 10 matches.
Over 2.5
Both teams to score
MLS
Saturday 7 PM
Minnesota vs. Houston Dynamo
Minnesota's last two matches have seen a combined nine goals, Not a good trend hosting the league's top 5 scoring team. The only problem is the Dynamo defense has allowed 14 goals, landing them in bottom 10 in the MLS.
Both Teams to Score
Over 3
France
Sunday 2 PM
PSG vs. Guingamp
Guingamp have netted 13 goals in the last 6 matches; The home team is one of the highest scoring squads in European football. PSG has scored 15 goals in the last 5.
Over 3.5
For any questions  or comments reach me @JerryBoknowz on twitter. Follow for live/halftime plays.
Rockets' Alperen Sengun recently was a guest on Paul George's podcast and spoke about a conversation he had with James Harden.
He said Harden told him he was proud of him. This led George to saying he thinks this means the torch has been passed from Harden to Sengun.
Which made us wonder, is this now Sengun's team? Or is that a little premature and the true leader of the team is head coach Ime Udoka or Fred VanVleet?
Plus, Jalen Green has responded positively from being benched. Is this proof that Ime Udoka has the team taking more accountability and heading in the right direction?
Be sure to watch the video above as we break it all down!
If you enjoy the videos, subscribe on YouTube for our latest content.
Related Articles Around the Web
SportsMap Emails
Are Awesome