EVEN THOUGH HIS AVERAGE IS DOWN, HIS POWER NUMBERS HAVE HIM IN THE CONVERSATION
Bregman once again in MVP discussion
Aug 20, 2019, 8:28 am
Let me start by saying that Mike Trout is the leader for the American League Most Valuable Player Award and his stats are on par with his typical season over the last five years. He is simply the best player in baseball and all you need to do is look at the voting for the award every year since he became an everyday player in the major leagues and you will see consistency, hitting for average, power numbers and a WAR that are all at an elite level. The biggest problem is that he plays for a team in the Angels that are consistently inconsistent and underachieving over Trout's career in the big leagues. If you are the favorite seemingly every year for MVP shouldn't your team be better overall as a unit? It's the same discussion we have had and heard with James Harden and the voting issues that have short-changed him when pitted against Steph Curry and Russell Westbrook. One year wins matter and the next they don't? Regardless of his team's success, it's pretty hard to argue against Trout winning the award again in 2019.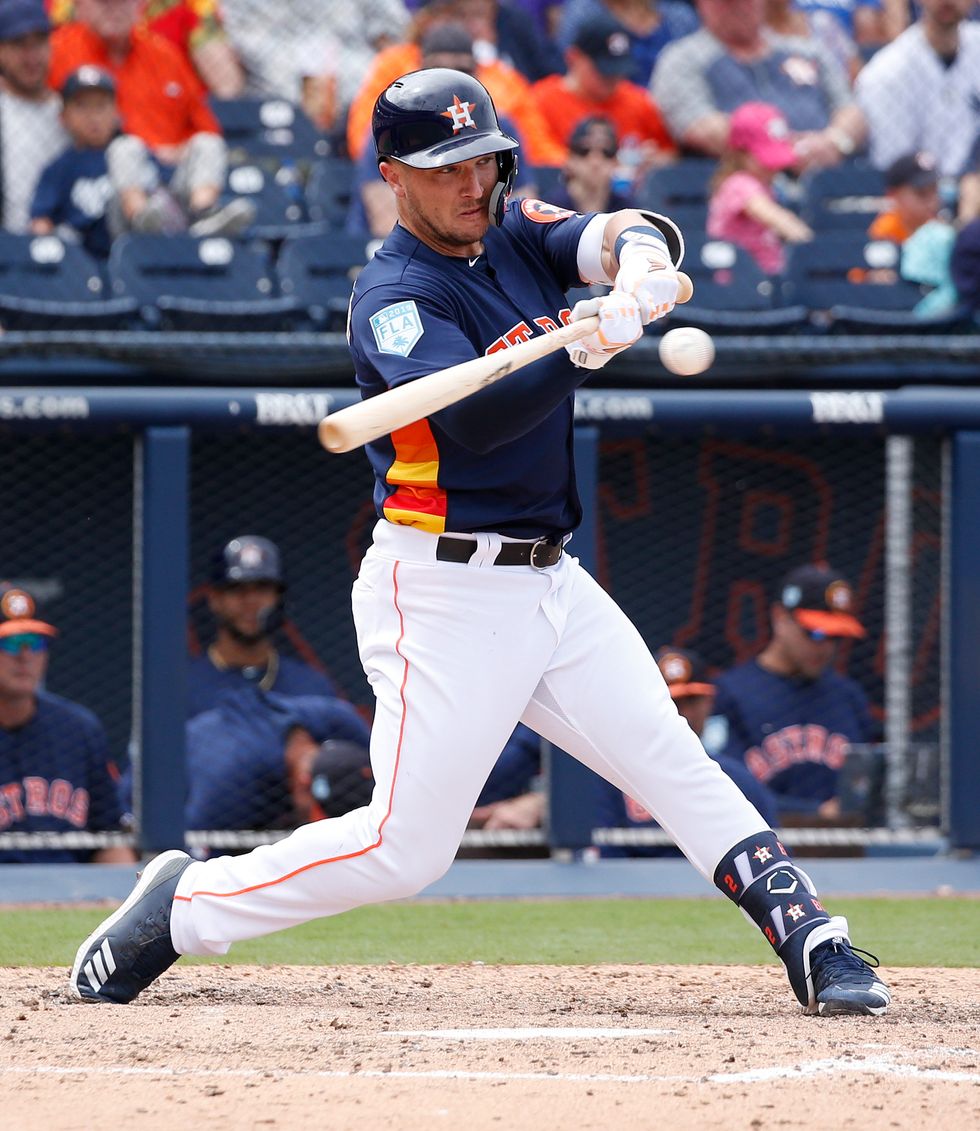 Photo by Joel Auerbach/Getty Images
With all that said about Trout and the year he is having, have you looked at the season Alex Bregman's having and the numbers he is putting up? Most analytical baseball websites have him in the top three when examining the most qualified and deserving candidates for A.L. MVP and when you delve deeper into the stats it pretty easy to see why. Sure his batting average is lower than it was a year ago, ut his power numbers are through the roof. People are quick to forget he normally steps up his game in August and September when most players start to taper off and slow down. Alex is a "gamer" and we all know when the lights are the brightest and the stage at it's biggest, that's when he really shows up in a big way. Just look at his last game on the most recent 10 game road trip to see that amongst a team tired, road-weary and scuffling, Bregman was 4-4 with a walk and 3 RBI. So far in the month of August, he is hitting .442, with 23 hits in 52 at-bats, which 15 were for extra bases, 20 RBI and 10 walks. Is that any good? I would say so! His WAR or wins above replacement is a 6.2 which is 3rd, right behind Trout and his ridiculous 8.2 that leads all of baseball and Cody Bellinger the top candidate for N.L. MVP who is at a career-best 8.1. Safe to say Bregman deserves to be in the discussion when talking about the players having the best overall seasons in baseball in 2019 especially since WAR factors in defense and he is easily one of the best defensive 3rd basemen in the sport. He is projected to have a similar average, more home runs and about the same number of RBI as last season when he finished in the top 5 vote-getters for the award given to the best player in the American League.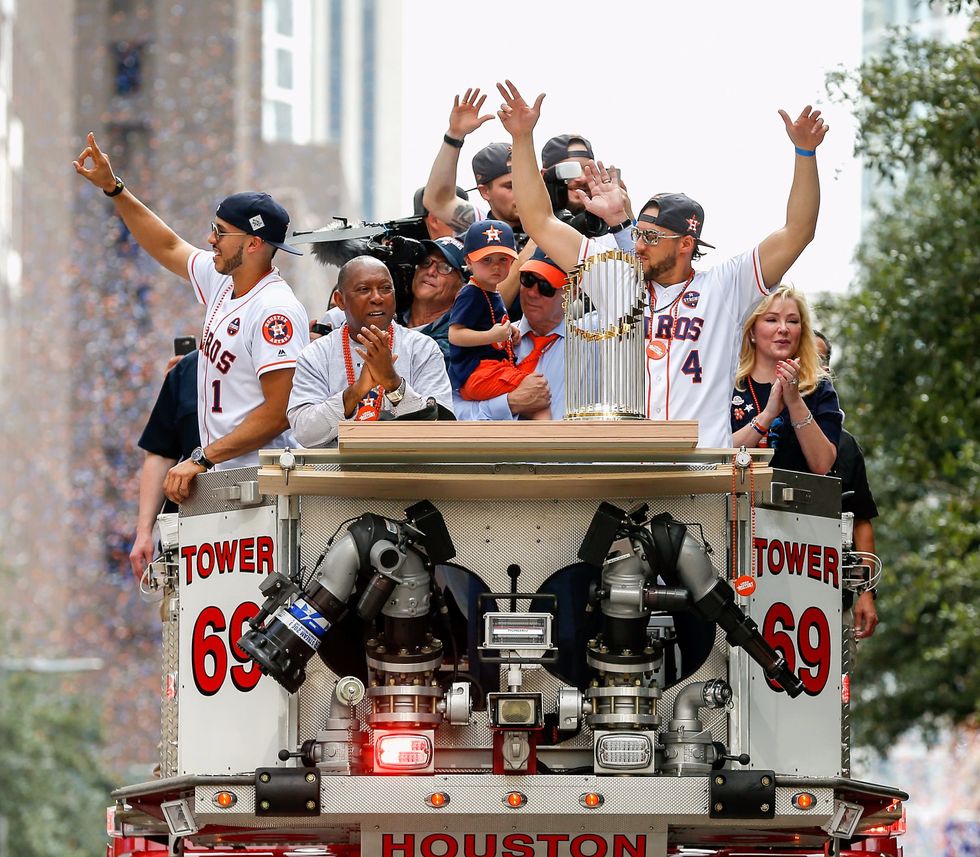 Bob Levey/Getty Images
The best part about the year Alex Bregman is having is the fact that he has been able to post all these great numbers while being surrounded by a cast of equally talented and previously awarded stars in the Astros batting order on a nightly basis. Jose Altuve has been there and done that when it comes to the MVP, Michael Brantley is in a tight race for the batting title, Carlos Correa has been the A.L. Rookie of the Year, George Springer has been a World Series MVP, Yuli Gurriel was player of the month for July and Yordan Alvarez is on pace to be the latest Houston player to bring home the hardware as the best first-year player in the American League. The team is full of all-stars, but the best part of all these individual success stories is the fact that together they make up one heck of a team. Houston is in a 3 team race for the best record in baseball and along with the Yankees and Dodgers, they are the favorites to win their second World Series title in the last 3 years. Unlike Trout who can only hang his hat on his personal numbers, Bregman and company can take pride in the successful squad they put on the diamond every night as they head towards another division title and postseason birth. It's great to have a great player or players on your team and having outstanding seasons, but it really means nothing if they don't win consistently and accomplish the team goals all great teams set out to achieve at the start of every year. So, you can have your Trout and go fishing every year when the playoffs start, or you can have Houston's collection of stars and have your individual cake and the team can eat it too!