15-mile course offers fun for competitors, leisure and spectators alike
Buffalo Bayou Regatta set for March 7
Feb 25, 2020, 10:00 am
The 48th Annual Buffalo Bayou Partnership Regatta is scheduled for March 7 from 7:30 a.m.-2:30 p.m.
The 15-mile course is open for both competitive racing and pleasure. The race begins at 7700 San Felipe and concludes at Allen's Landing (Commerce and Main).
Entry fee is $55 before March 5, $60 on the day of the race. Entry includes t-shirt and lunch. Canoes and Kayaks are not included but there are several renting options available.
Prices are just $30 for military and student ID (email a copy to nfo@buffalobayou.org) and $40 for members of The Currents, BBP's YP Group.
Course Map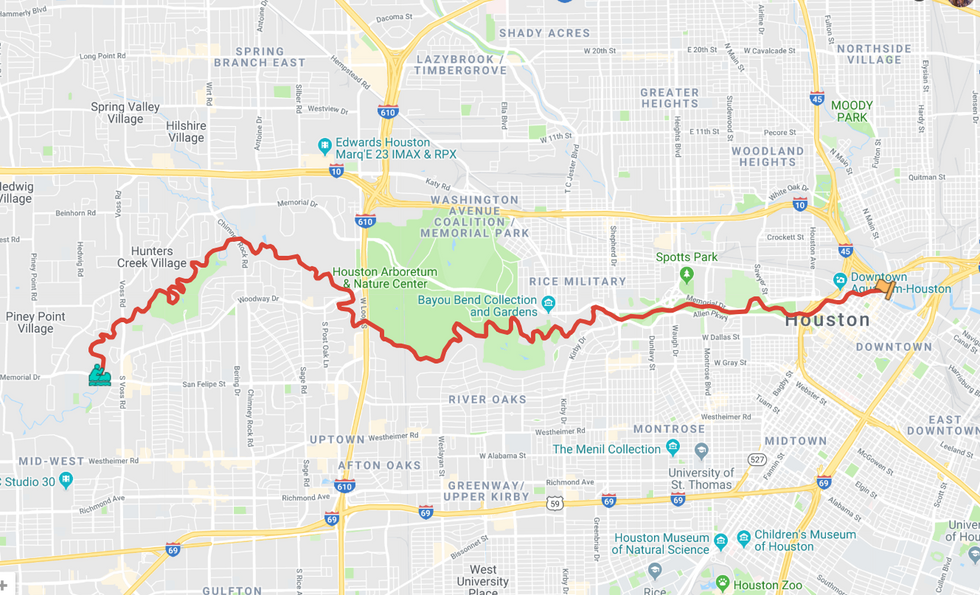 Buffalo Bayou.org
Team sponsorships are available and spectators are welcome. Go to BuffaloBayou.Org for more information.