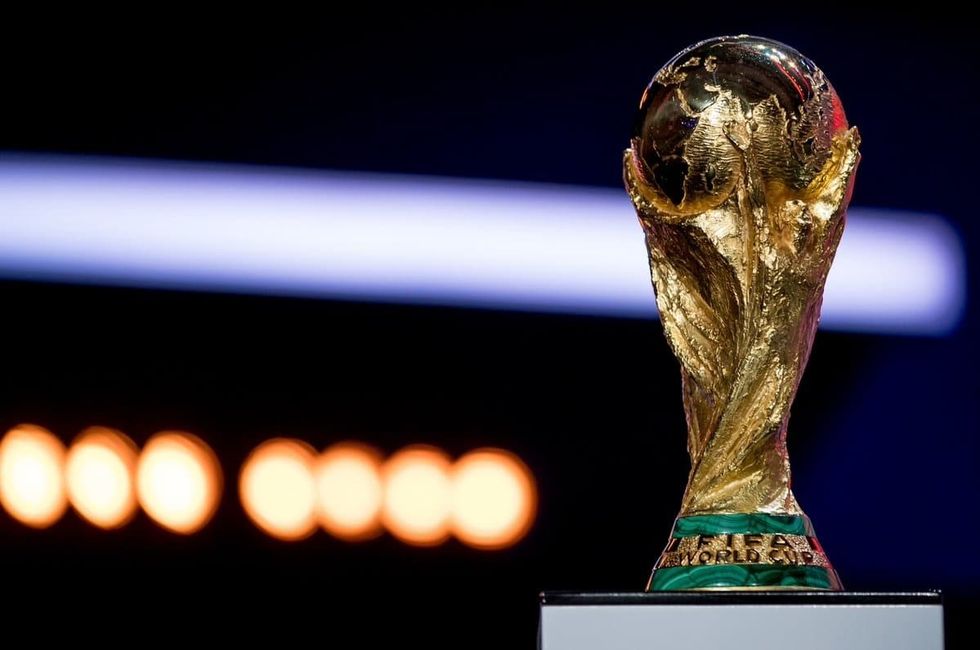 The chase for the Cup has taken some odd turns. @FIFAWorldCup verified Twitter account
This year, the FIFA World Cup in Russia has brought us loads of surprises and we are only a week in. Of the five pre-tournament favorites, only France was able to secure 3 points in their opening match, and that was due to a fortunate own goal.

Although many favorites aren't covering, they are winning straight up.
Favorites 10-4-3 SU
Over/Under  8-9

Unders have a slight lead overall, but where you can find value is on the 1st half unders. Of the 17 matches, only 5 have seen multiple goals in the opening 45 minutes.
Mexico shakes things up
CONCACAF representer Mexico pulled off a stunning upset knocking off the World Champions Germany. Backing El Tri at +600, is the upset of the tournament thus far. On a day that featured the other tournament favorite Brazil, many bettors tried to take the easy route and moneyline parlay Germany and Brazil. We all know how that worked out as neither powerhouse was able to secure 3 points.
The Swiss put cheese in your pockets
Not only were money line parlays destroyed when Mexico pulled off the impossible, but gamblers tend to chase losses and this again led to a disaster. After the final whistle in the Die Mannschaft defeat, action junkies pounded Brazil in the last match of the day. Brazil was over a -300 favorite money line and -1.5 goals on the spread. An early touch of magic from Philippe Coutinho, put bettors in a strong position to catch the second goal and clean up the mess from the first games. At halftime, Switzerland was in the +740 range in some places to come back and pull of a draw. That they did, and the books once again mopped the floor with Brazil backers who led 78% of the action that match.
11 is greater than 10
For 87 minutes, the Colombian national team was asked to play a man down after the cynical mistake by the South American Carlos Sanchez. A clear handball on a goal scoring opportunity left Los Cafeteros playing with 10. Colombia fought hard and even tied things up right before half with some trickery on a free kick, but it wasn't enough. Japan dominated the second half holding 65% possession while getting 11 free kicks to Colombia's 0. Peckerman's group opted to try and park the bus and secure a draw with the early misfortune, but they ultimately crumbled after a 73rd-minute header by Yuya Osako. Japan backers were a part of history as no Asian team had ever beaten a CONMEBOL team in a World Cup, all while cashing the upset at +450.

With Groups having slight uncertainty, the futures market has changed in some places. Find value by predicting where these teams finish in the group and what their paths to the final will be. For example, if Mexico goes on to win the group, Germany takes a tougher path having to play Brazil sooner than expected. Take advantage of that as Brazil odds haven't increased and actually have dropped to +400 in some places. That doesn't reflect the fact of the facing the Champions earlier due to the German's mishaps in the first match vs Mexico. If that happens, I still believe you are better off doing a mechanical parlay aka moneyline roll over from match to match on Brazil to better the odds of +400.
Updated odds
Brazil    +400
Spain    +450
France    +700
Germany    +750
Belgium    +900
Argentina    +1100
England    +1400
Portugal    +1800
Croatia    +2800
Uruguay    +3000
Colombia    +4000
Mexico    +4000
Russia    +5000
Poland    +8000
Switzerland    +8000
Denmark    +10000
Serbia    +12500
Peru    +15000
Sweden    +15000
Senegal    +20000
Iceland    +20000
Nigeria    +20000
Egypt    +30000
Japan    +30000
Australia    +30000
Iran    +50000
South Korea    +50000
Tunisia    +50000
Costa Rica    +75000
Panama    +100000
Morocco    +200000
Saudi Arabia    +200000

As you can see, Germany has dropped after the first match, reflecting our thought on their path. The biggest move in the futures market is Mexico, who went from 100-1 to 40-1 after the Father's day gift.
Plays
Saudi Arabia vs Uruguay - FIFA World Cup - Group A
Uruguay -1.5   3U
Uruguay -2       2U
Uruguay  TT over 2 MAX

Spain vs Iran - FIFA World Cup - Group B
Spain -2  2U
Over 2.5    3U

Peru vs France - FIFA World Cup - Group C
Over 2.5              2U

Croatia vs Argentina - FIFA World Cup - Group D
Over 2     3U

Peoples Parlay  2U
Spain -1.5
Uruguay -1.5

Parlay   1U
Spain ML
Uruguay ML
France Peru over 2
Croatia vs Argentina Over 2
For any questions or comments reach me @JerryBoKnowz on twitter.
Rockets' Alperen Sengun recently was a guest on Paul George's podcast and spoke about a conversation he had with James Harden.
He said Harden told him he was proud of him. This led George to saying he thinks this means the torch has been passed from Harden to Sengun.
Which made us wonder, is this now Sengun's team? Or is that a little premature and the true leader of the team is head coach Ime Udoka or Fred VanVleet?
Plus, Jalen Green has responded positively from being benched. Is this proof that Ime Udoka has the team taking more accountability and heading in the right direction?
Be sure to watch the video above as we break it all down!
If you enjoy the videos, subscribe on YouTube for our latest content.
Related Articles Around the Web
SportsMap Emails
Are Awesome