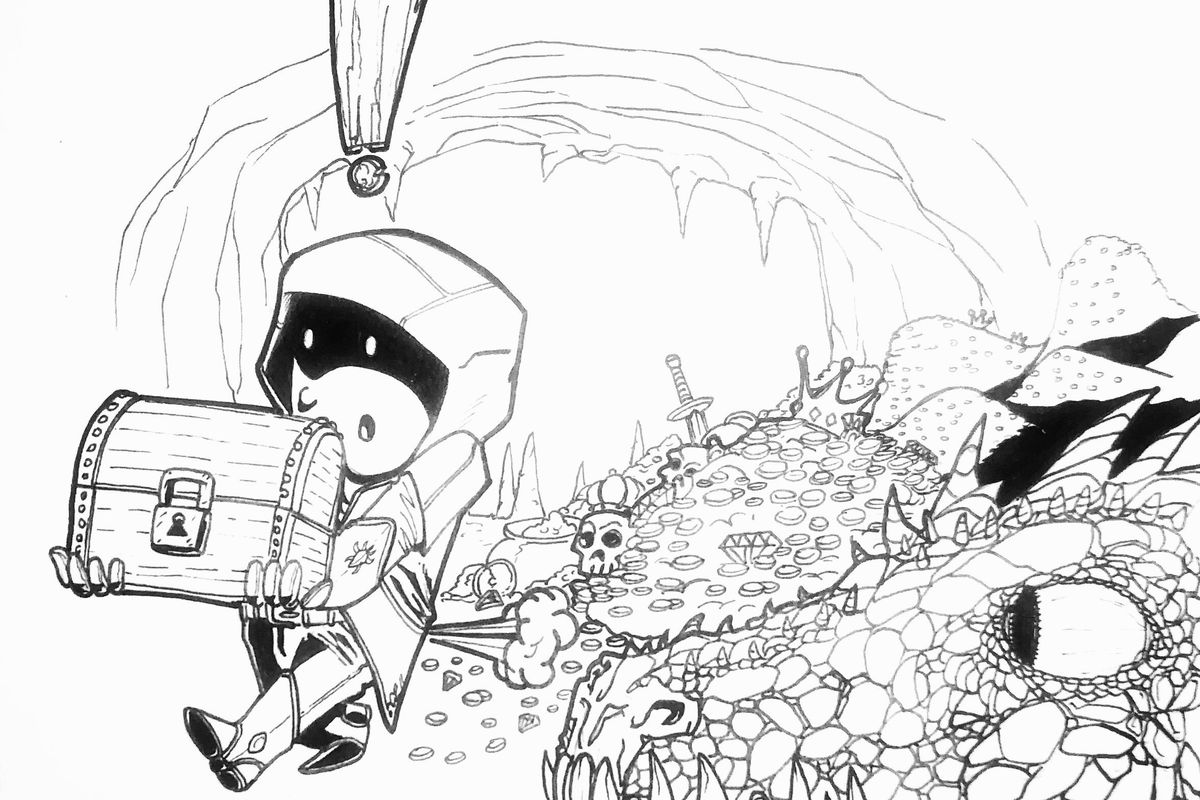 Born with a comic book in one hand and a remote control in the other, Cory DLG is the talent of Conroe's very own Nerd Thug Radio, Sports and Wrestling. Check out the podcast replay of the FM radio show at www.nerdthugradio.com!
Hey Nerds!
The whole thing starts again, it's Tuesday, go get them!
GOOD DEED OF THE DAY
This weekend is Father's Day, there's a lot of emotions for me this year. It'll be the first since my Father passed and there's a lot that comes with that. My mom did remarry after my parents divorced and I have an awesome stepfather and we have a great relationship and honestly I'm not sure what kind of man I'd be if he wasn't in my life, but there's just a weirdness to all of this. Anyway, this week just make sure you talk to your Dad, tell him you love and him and thank him for the things he's done and if you're not close, think about reaching out, and if you can't then maybe just let someone important know how you feel and if you're sad then make sure someone who loves you knows. Everyone needs people from time to time. Ok on to lighter faire. #NerdsUnite
DID EVERYONE KNOW THIS?
So recently I've gotten back into Spotify while I write, I don't know about everyone else but I go back and forth in cycles like the moon. Sometimes I play music covers on YouTube and sometimes I listen to podcasts and right now I'm back on a professional music kick. Anyway I was streaming through some different playlists and eventually wound up on a 00's one and Bush was playing and I was like, man I loved Bush, so I then searched just Bush and started listening and suddenly a whole album I've never heard of started playing. Bush made an album in 2017 called "Black and White Rainbows" and I had never heard of it. Never heard a single from it, never even knew it existed and then Spotify played a song from John Wick 3's soundtrack Bush recorded. Are they back together? Did I not know this? Are they coming to Houston?
SHARK TANK
I love watching Shark Tank, and I love watching the Profit, those kind of shows get me jazzed. They tickle my entrepreneur bone and make me want to launch another business. Part of my background is that I've had my own company three different times and launched a company with a buddy and obviously Nerd Thug Radio with my cousin and my brother. These kind of adventures and opportunities are what I live for, they're the kind of chances that you just have to take, you have to bet on yourself and go big every once in a while, otherwise, how do you know you're even alive? Anyway, my pet peeve about those shows are when someone just doesn't get it. Sometimes it's the sharks and they're like "I don't think you solved a problem very many people have, or I don't think anyone is going to spend $X for that," sometimes it's the business owner just not communicating their vision correctly, it drives me crazy. I watched a rerun of Shark Tank where they all turned down a premium cooler that kept everything cold for days, it wasn't the brand you're thinking of but another one and each shark said "I don't think anyone will pay $100 for a cooler." We now know that's not true…
X MEN DARK PHOENIX
X Men Dark Phoenix has been out for a few days and it looks like it's a total bomb. I'm honestly not surprised and frankly I'm a little disappointed in the lack of willingness to take on challenges that the X Men franchise showed by the end there. I would like to have seen a little more continuity between Apocalypse and this next film but I also would have done something different story wise. You know Beast, Mystique, Magneto and Professor X's contracts are up so you kill them and pass the torches to two new leaders. For this movie I would have introduced only one new mutant into the equation so there would have been Jean Grey, Storm, Cyclops, Nightcrawler, Beast, Mystique and Quicksilver and I would have introduced Polaris as Magneto's daughter and for a villain I would have done the Reavers. Magneto has his own little mutant haven and Professor X has just found Magneto's daughter. This leads to a reunion between them and suddenly Archangel arrives holding the wounded body of Psylocke and the Reavers have been hunting them. During the horror inspired, mutants on the run story, Beast then Xavier, then Mystique and finally Magneto all die, leaving Cyclops as the new Prof X and Polaris as the new Magneto. Quicksilver and Archangel stand with her and Jean, Storm and Nightcrawler stand with Cyclops, boom the franchise continues. Of course then Disney buys Fox and my movie would be over anyway but at least I wouldn't have just remade Last Stand again.
NOT THAT YOU ASKED
So I wound up not going out and having a drinky, dranky drunky time. It just wasn't a fun weekend overall so I don't have any cool stories, I did have maybe the best sausage and cheese kolache I've had in a while though so that's always nice.
I'm going to jump out and wish you guys a great Tuesday and remind everyone to be kind to each other and try a little harder to have a great day! I'm coming back Wednesday and we'll be bringing more good times your way. Feel free to check out my digital short story The Wilson House or buy a shirt from Side Hustle Ts where some proceeds help fight cancer or listen to Nerd Thug Radio. Thoughts, complaints, events and comments can be sent to corydlg@gmail.com.
The Houston Astros were in need of some serious help in the bullpen with Phil Maton, Hector Neris, and Ryne Stanek likely leaving this year in free agency.
While some fans were getting concerned about the quiet offseason, the club has made two moves this week to get the ball rolling.
First the team signed Victor Caratini to be the backup catcher, and now they have added some relief pitching.
The Astros traded pitching prospect Carlos Mateo to the Royals for RHP pitcher Dylan Coleman.
Coleman appeared in 96 games in the past three seasons for KC, including 68 games in 2022 and 23 games last season. He has a career 3.88 ERA and 1.37 WHIP. He's fastball (95 mph), slider (81) and cutter (90) and walked 57 batters and struck out 99 in 92 2/3 innings.
— Brian McTaggart (@brianmctaggart) December 6, 2023
Coleman is under club control for the next several years, and made just over $700,000 in 2022. With the Astros right up against the tax threshold, this is a good way to add to the bullpen without having to hand out a large contract.
The Royals had a tough roster decision to make with Coleman, and the Astros made the decision easy for them by making the trade.
Something to note
There's a reason Kansas City wasn't determined to protect Coleman from the Rule 5 Draft. Despite his decent numbers over the last three seasons, 2023 was a rough year for him, posting an 8.84 ERA over 23 games.
In fact, Coleman pitched more innings (30.2) for the Royals AAA team than he did for the big league club (18.1) in 2023.
Hopefully, the Astros can get him back on track this season with some help from their highly touted player development program.
You can watch some of his 2022 highlights above.
SportsMap Emails
Are Awesome