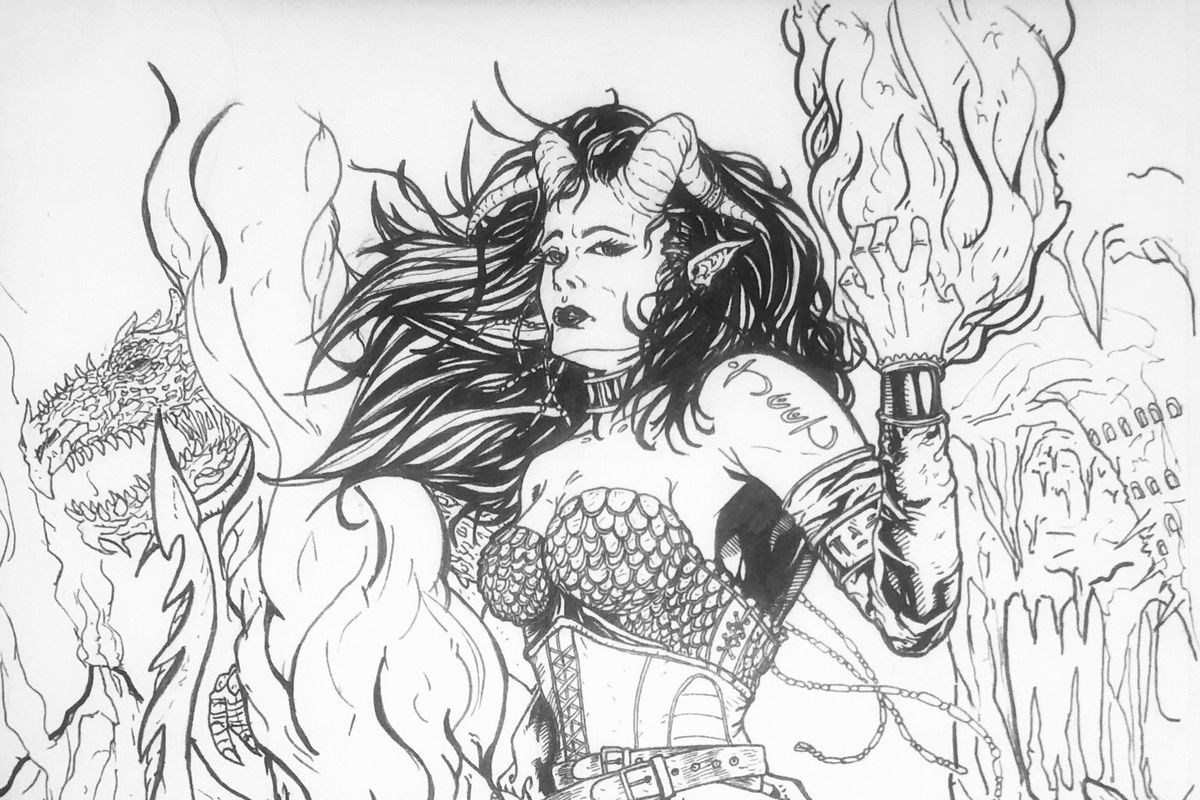 Born with a comic book in one hand and a remote control in the other, Cory DLG is the talent of Conroe's very own Nerd Thug Radio and Sports. Check out the podcast replay of the FM radio show at www.nerdthugradio.com!
Hey Nerds!
Friday! We made it, it's the weekend and it's time to get crazy.
THE NBA DRAFT
The NBA Draft was last night and it's crazy. There were seventeen trades during the draft and honestly I'm confused about a lot of team's direction. Atlanta clearly knows what they're doing, they've built a great young core. A lot of other teams though are clearing space and moving pieces all so only one of them can sign a hobbled Kevin Durant who might even just resign with the Warriors and be traded later. The Lakers who have been trying really hard to be the most incompetent team in sports lately continued the trend by buying a draft pick and adding a player, wait what? I thought they were looking to clear space for a Max player? Now they're adding players? Say what? I'm not sure New Orleans should be all that thrilled with their line up but I guess if you have to trade a superstar this is what it looks like.
WHILE YOU'RE OUT
As always and as usual, you should support your local Comic shop. There's some interesting stuff going on in Marvel, they're bringing the Infinity Gems back to the forefront and did so with Marvel's favorite X Man, Wolverine. The story culminates in Wolverine: Infinity Watch #5, which is supposed to set up the stones back in Marvel proper where they haven't been around for well over a decade. If Superman has always been your thing but you've never been able to get into it, DC launched Superman: Year One under their Black Label line. Black Label is a more adult approach to superheroes and DC comics has been really selective about what books come out under this line, so an intro to Superman is an interesting choice. If Indy books is more your thing then makes sure to check out Lab Raider #1 from Black Mask, they're taking a lot of risks and telling new stories with new superheroes and breaking a lot of new ground. Check this thing out.
WHO ME?
Tonight I'll be up at The Adventure Begins playing Heroclix with Joey Savage, we'll be hanging out and having a good time. It's BYOB and a great time, so why aren't you going to come hang out with us? You should, you really, really should.
NOT THAT YOU ASKED
So hopefully, by the time you read this, I'll be releasing my first complete digital comic book. I am SO PUMPED about this next step. This is the next step in me pushing and developing my career and I am super excited. This is hopefully a big and great next step for me. Fingers crossed and thanks in advance for the support.
Feel free to check out my digital short story The Wilson House or buy a shirt from Side Hustle Ts where some proceeds help people struggling with cancer or listen to Nerd Thug Radio. Thoughts, complaints, events and comments can be sent to corydlg@gmail.com.
"Another one!"- DJ Khaled
That's the first thing that came to mind when I heard the news of Tytus Howard being shut down for the season because of a knee injury. They've had more injuries on the offensive line this season than Nick Cannon has Father's Day cards. Almost every member of the offensive line has spent time on the injury report. Howard went down in the same game in which Juice Scruggs was finally on the active roster. He missed the first 10 games due to a hamstring injury. The irony of next man up has never been so in your face.

The other thing that came to mind was the soap opera As the World Turns.
Howard had just signed an extension this offseason. So did Laremy Tunsil and Shaq Mason. They drafted Juice Scruggs, and signed a few guys too. Those moves, along with other holdovers, were expected to fill out the depth chart. Then a rash of injuries struck. At one point, only one of the original five guys expected to start was playing! In fact, they beat the Steelers 30-6 with that backup offensive line!

One can't have the expectation of backups to perform as good as the starters. They're professionals and are on an NFL roster for a reason. However, the talent gap is evident. One thing coaching, technique, and preparation can't cover is lack of ability or talent. The Texans have done a good job of navigating the injury minefield this season. While the Howard injury will hurt, I have faith in the guys there still.
As of this writing, the Texans are in the eighth spot in the AFC playoff picture. The Steelers, Browns, and Colts are all in front of them at the fifth through seventh spots respectfully. They've beaten the Steelers already. They play the Browns on Christmas Eve and their starting quarterback is out for the season. The Colts are relying on the ghost of Gardner Minshew to steer their ship into the last game of the season vs. the Texans with a possible playoff trip on the line. The Broncos and Bills are the two teams immediately behind them. They play the Broncos this weekend. Even though they're on a hot streak, this is the same team that got 70 put on them by the Dolphins. The Bills are the old veteran boxer who still has some skill, but is now a stepping stone for up & comers.
To say this team should still make the playoffs would be an understatement in my opinion. I believe in them and what they have going on more than I believe in the teams I listed above. That includes teams around them in the playoff race that aren't on their schedule. The one thing that scares me a little moving forward is the sustainability of this line. When guys get up in age as athletes, it becomes harder to come back from injuries. The injuries also tend to occur more frequently when it's a knee, foot, ankle, shoulder, elbow, or another body part critical to blocking for C.J. Stroud.
I know they just re-signed three of those guys and drafted one they believe can be a starter, but depth and contingency plans are a way of life in the NFL. We see how important depth was this season. Why not plan ahead? Don't be surprised if the Texans spend valuable draft capital on the offensive line. By valuable, I'm talking about first through third or fourth rounders. Those are prime spots to draft quality offensive lineman. Whether day one starters or quality depth, those are the sweet spots. The only guy on the two deep depth chart for this offensive line that wasn't drafted in one of those rounds was George Fant, who was an undrafted rookie free agent. While I highly doubt they spend any significant free agency dollars on the group, I'm not totally ruling it out.
The bottom line is, this team will be okay on the line for the remainder of this season. The only way that doesn't happen, more injuries. Stroud is clearly the franchise guy. Protecting that investment is a top priority. I don't care about a number one receiver, or a stud stable or singular running back if the quarterback won't have time to get them the ball. If the pilot can't fly the plane, you know what happens. So making sure he's happy, healthy, and has a great crew is of the utmost importance.
SportsMap Emails
Are Awesome