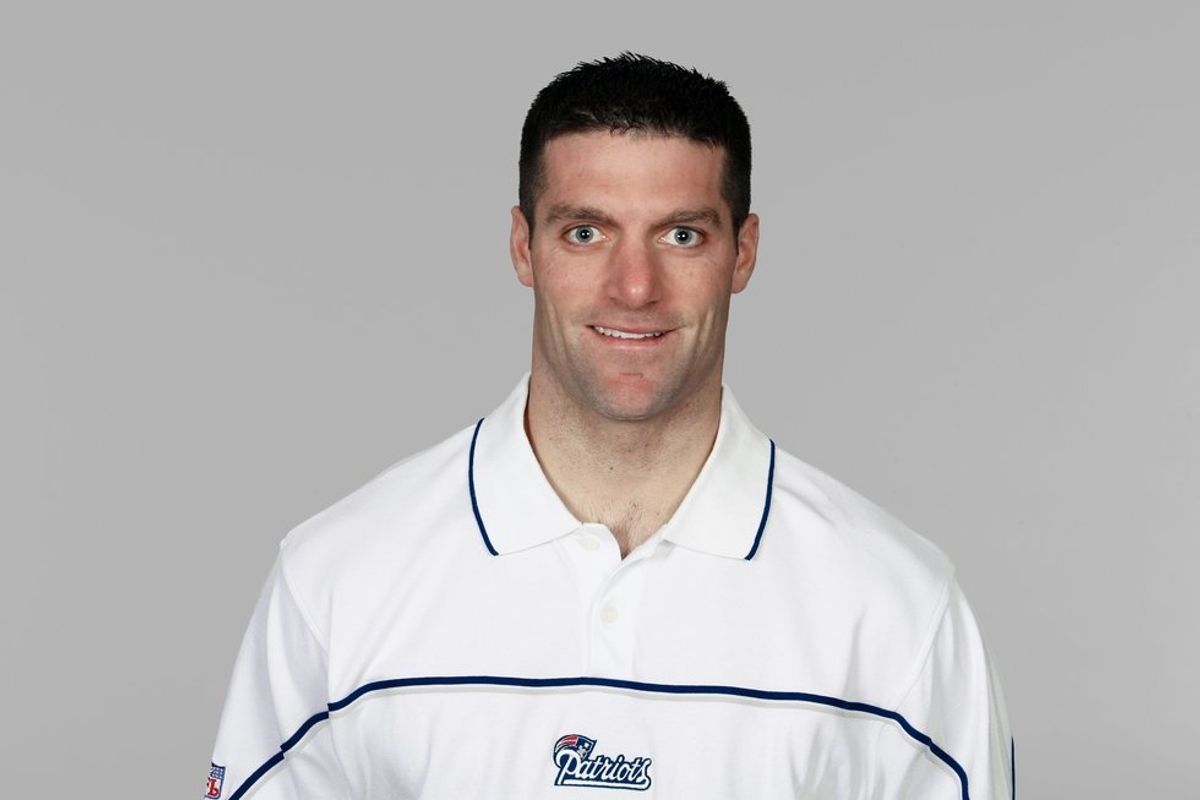 The Texans announced Friday they would halt their pursuit of Patriots Director of Player Personnel Nick Caserio. Earlier this week the Patriots filed tampering charges against the Texans in their pursuit of Caserio.
The Statement
Statement from #Texans Chairman and CEO Cal McNair: pic.twitter.com/SRqedL5yfp

— Texans PR (@TexansPR) June 14, 2019
The tampering charges will be dropped with the Texans stopping their pursuit of Caserio. If there was indeed language where the Texans couldn't claim Caserio was getting a better job the Patriots could further deny permission for the Texans to interview and then hire Caserio.
Other Candidates
My understanding is the call between Cal McNair and Robert Kraft was very cordial. Language at issue in Nick Caserio's contract had been there awhile. Once #Texans were aware, they asked what a trade would cost. No deal, so they move on and #Patriots drop tampering charge.

— Tom Pelissero (@TomPelissero) June 14, 2019
Dallas Cowboys Vice President of Player Personnel Will McClay is one of the best in the business but he is with a pseudo-rival and the Jones family loves him. I don't see how he gets away.
Browns assistant general manager Eliot Wolf just got to Cleveland but is blocked by John Dorsey. He was well respected in the Packers organization before leaving for Cleveland when he didn't get the Packers general manager job.
Scott Pioli was with the Atlanta Falcons as recently as last month before he resigned his post of the assistant general manager. He was the general manager in Kansas City when Romeo Crennel was the head coach and was with the Patriots going as high as the vice president of player personnel.
The Texans have already reportedly interviewed Ray Farmer and San Francisco 49ers vice president of player personnel Martin Mayhew. I would guess Farmer is not an option after his tough tenure in Cleveland. Mayhew is an interesting name as he has a lot of general manager experience as he was the Lions GM from 2008 - 2015.
Outside of these candidates I'm not sure there is someone that would really knock your socks off. I would also guess the Texans won't speak to the Patriots director of college scouting Monti Ossenfort after what just went down but who knows.
Two Job Bill?
I don't think it is out of the question Bill O'Brien ends up with the power and the Texans don't hire a general manager this offseason. There are rumors Caserio's contract could be up next offseason and if those are true he could leave New England of his own accord.
O'Brien calling the shots for one year would be dangerous. Yes, he could have people take care of a lot the day-to-day duties while he coaches. No, I don't believe he is ready for this dual role. With someone who has little experience in that world taking over there are sure to be areas of neglect and it stresses how important other doing their job to near perfection would be.
Luka Doncic had 41 points, nine rebounds and nine assists, and the Dallas Mavericks prevented the Houston Rockets from advancing to the quarterfinals of the NBA In-Season Tournament with a 121-115 victory on Tuesday night.
Kyrie Irving added 22 of his 27 points in the second half for the Mavericks, who had already been eliminated. Their victory allowed the New Orleans Pelicans to win Group B in the Western Conference with a 3-1 record.
Doncic fell just short of his 59th career triple-double. That would have tied him for ninth place all-time with Larry Bird. He shot 15 of 29, 3 of 10 on 3-pointers.
"Sometimes we take him for granted, and we shouldn't," Mavericks coach Jason Kidd said. "He's about winning, but it just so happens he's a walking triple-double.
"The Mavericks, who trailed by nine points in the third quarter, grabbed the lead for good at 99-98 with 6:25 to play on a drive by Irving. Leading 103-100 with 5:25 left, they went on an 8-2 run that included three free throws by Derrick Jones Jr. when he was fouled by Dillon Brooks on a 25-footer with the shot clock about to expire.
Jabari Smith Jr.'s 3-pointer with 8 seconds left pulled the Rockets within 119-115 before Dallas closed it out.
Doncic played after sustaining a low-grade sprain of his left thumb on his non-shooting hand early in Saturday's game. He wore a wrap on the thumb.
Doncic made a hook shot from the free throw line after recovering a loose ball near the baseline.
"I'm 2 for 2 in my career on the hooks," Doncic said, saying the other came while playing for the Slovenian national team against Sweden.
Irving shot 2 for 11 in the first half, 1 for 5 on 3-pointers, with no free-throw attempts. He was 6 for 11 in the second half, hitting 1 of 2 behind the arc, and sank all nine free throws.
"I told the team, 'Played well enough to win, not smart enough to win,'" Rockets coach Ime Udoka said. "We were extra-aggressive, especially at the end of the third quarter. Had multiple players make a few dumb fouls, put Kyrie at the line and got him going when he didn't have a lot going. You can be aggressive, obviously, but slapping somebody on a 3-point shot on the arm is an unintelligent play. It has nothing to do with aggression."
Alperen Sengun had a season-best 31 points for the Rockets, who had six scorers in double figures. Fred VanVleet had 10 points and 12 assists.
The Rockets have lost all six of their road games this season. They went into play leading the NBA by allowing an average of 104.4 points per game.
The Mavericks didn't use the specially built court for either of their home tournament games, citing dissatisfaction with the quality.
UP NEXT
Rockets: Will finish a back-to-back at Denver on Wednesday.
Mavericks: Host Memphis on Friday.
SportsMap Emails
Are Awesome