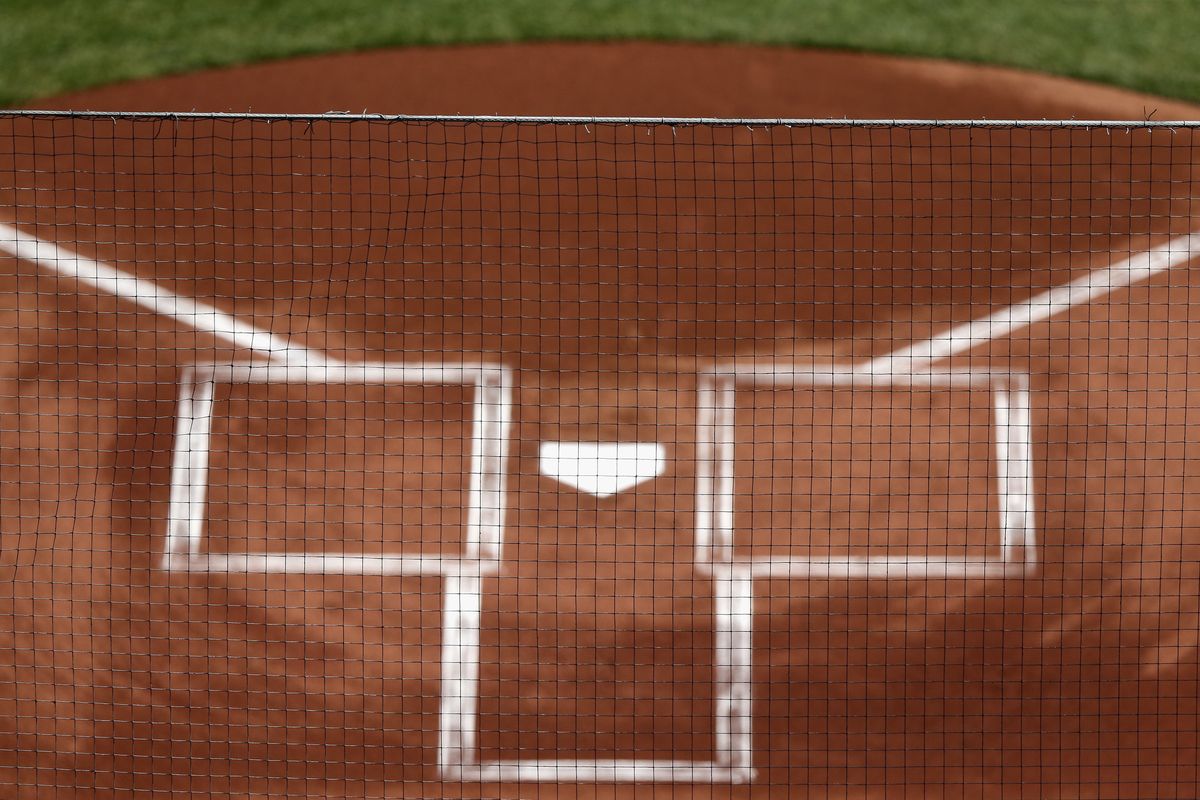 Just over a week has gone by since a young fan was taken to the hospital after being struck by a foul ball during the Astros-Cubs game. Since the event the overwhelming response in the media has been a demand to extend netting around stadiums and make games safer. That's why many were surprised this week when Major League Baseball Commissioner Rob Manfred came out and made the following statement: "It's very difficult given how far the clubs have gone with the netting to make changes during the year, because they really are structural issues." He went on to say; "But, because safety is so important, I'm sure that conversation will begin and continue into the offseason."
Translation: Not much is going to change.
If you believe structural issues are really the problem, it's time to wake up. Let's see if I can put that Rice MBA to work and dissect the argument against safety.
MLB is a business, and when you run a business it tends to boil down to cash and an equation. Clearly a fan getting hurt is not good for business, but at the moment it's a price that baseball is willing to pay to keep making a profit and prioritize its other issues. If you are having a hard time with this issue try thinking about it like this:
On average there are 30 foul balls hit per game. The average attendance per game around the league last year was over 28 thousand people. Though small, there are a percentage of fans that if asked would say that the chance to catch those foul balls are a key factor in them choosing to show up to the game rather than watch on TV. Additionally there are a small percentage of fans who upgrade their seats because they want to sit closer to the "action". Let's say it's just 25 fans in each category, a very conservative number. With the average ticket cost around $70 and the average seat upgrade around $30 you're looking at revenue of $2,500 a game or over $200,000 for an 81 home game season. What if that number is instead 100 fans per game who prioritize foul balls? Then your profit jumps to over 800K for the season. Now let's ask ourselves, if we interviewed 28,000 people at a baseball game do we think more or less than 100 would say they like the chance to catch foul balls?
Now let's add in sponsorships. If you've been to an Astros game lately you know that Chick-fil-a sponsors the "fan catch of the night". Years ago I heard a rumor that single advertisements placed in the stadium can cost upwards of $50K and that is just for a small sign. I'm not even going to venture a guess into what they charge Chick-fil-a to have their name broadcasted throughout the stadium all year; let's just say it's a lot.
Now let's add in some other factors. The commissioner is already dealing with a year to year decline in game attendance and has decided to prioritize fan interaction. We've seen the youtube clips of kids playing catch with players and even expecting couples throwing gender reveal baseballs for players to hit. The question has to be asked, how much would these types of events be impacted by additional netting?
The point is this stuff adds up. I'm not the commissioner; I am armed only with very conservative estimates and the ability to google things like average number of foul balls hit per game. However, based on what I wrote above you can see how it's hard to make the choice to risk that much revenue.
I already hear you, how cold right? What about the little girl?
In my short lived high school baseball career I have been unfortunate enough to witness a baseball take a bad hop and cause significant damage to a teammate's face. To this day, I see that image played out whenever I hold a baseball. For all those who witnessed this young Astros fan being hit, for the poor father who had to rush his daughter out of the stadium, and for the young girl herself; this event is scarring (beyond a level I know). When you think about it like that the decision about nets should be simple. However that's not the way the commissioner thinks about it. In fact he gets paid not to think about it that way. It's not that the little girl doesn't matter; it's that those calling for safety are not speaking his language. At this time the commissioner's equation from a business standpoint is clear: Put in nets and risk $Millions in revenue and sponsorship opportunities vs don't put in nets and pay a few thousand for a kids hospital visit. Harsh… but true.
Let's stop fooling ourselves that sports are different. The commissioner's decision here is no different than a CEO at a car company deciding if they should issue a recall because a defect might cause an accident. Fans are all just numbers in an equation, and we aren't going see a change until we flip that equation around. We need to see a mob of people asking Chick-fil-a executives why they are comfortable sponsoring foul ball catches if they are so dangerous. We need to see fans stop cheering when a dad in the stands makes a catch with a baby in his arms. We need to stop encouraging fans to chug their beer when the ball lands in the cup. Any of that seem likely?
I wish I could see the real numbers being fed to the commissioner about this issue. Just with these estimations I have to admit I probably would be taking the same steps I was in his position. Then again, I'm about to have my first child and if I take her to a game I can already tell you where we will be sitting; behind netting.
"Another one!"- DJ Khaled
That's the first thing that came to mind when I heard the news of Tytus Howard being shut down for the season because of a knee injury. They've had more injuries on the offensive line this season than Nick Cannon has Father's Day cards. Almost every member of the offensive line has spent time on the injury report. Howard went down in the same game in which Juice Scruggs was finally on the active roster. He missed the first 10 games due to a hamstring injury. The irony of next man up has never been so in your face.

The other thing that came to mind was the soap opera As the World Turns.
Howard had just signed an extension this offseason. So did Laremy Tunsil and Shaq Mason. They drafted Juice Scruggs, and signed a few guys too. Those moves, along with other holdovers, were expected to fill out the depth chart. Then a rash of injuries struck. At one point, only one of the original five guys expected to start was playing! In fact, they beat the Steelers 30-6 with that backup offensive line!

One can't have the expectation of backups to perform as good as the starters. They're professionals and are on an NFL roster for a reason. However, the talent gap is evident. One thing coaching, technique, and preparation can't cover is lack of ability or talent. The Texans have done a good job of navigating the injury minefield this season. While the Howard injury will hurt, I have faith in the guys there still.
As of this writing, the Texans are in the eighth spot in the AFC playoff picture. The Steelers, Browns, and Colts are all in front of them at the fifth through seventh spots respectfully. They've beaten the Steelers already. They play the Browns on Christmas Eve and their starting quarterback is out for the season. The Colts are relying on the ghost of Gardner Minshew to steer their ship into the last game of the season vs. the Texans with a possible playoff trip on the line. The Broncos and Bills are the two teams immediately behind them. They play the Broncos this weekend. Even though they're on a hot streak, this is the same team that got 70 put on them by the Dolphins. The Bills are the old veteran boxer who still has some skill, but is now a stepping stone for up & comers.
To say this team should still make the playoffs would be an understatement in my opinion. I believe in them and what they have going on more than I believe in the teams I listed above. That includes teams around them in the playoff race that aren't on their schedule. The one thing that scares me a little moving forward is the sustainability of this line. When guys get up in age as athletes, it becomes harder to come back from injuries. The injuries also tend to occur more frequently when it's a knee, foot, ankle, shoulder, elbow, or another body part critical to blocking for C.J. Stroud.
I know they just re-signed three of those guys and drafted one they believe can be a starter, but depth and contingency plans are a way of life in the NFL. We see how important depth was this season. Why not plan ahead? Don't be surprised if the Texans spend valuable draft capital on the offensive line. By valuable, I'm talking about first through third or fourth rounders. Those are prime spots to draft quality offensive lineman. Whether day one starters or quality depth, those are the sweet spots. The only guy on the two deep depth chart for this offensive line that wasn't drafted in one of those rounds was George Fant, who was an undrafted rookie free agent. While I highly doubt they spend any significant free agency dollars on the group, I'm not totally ruling it out.
The bottom line is, this team will be okay on the line for the remainder of this season. The only way that doesn't happen, more injuries. Stroud is clearly the franchise guy. Protecting that investment is a top priority. I don't care about a number one receiver, or a stud stable or singular running back if the quarterback won't have time to get them the ball. If the pilot can't fly the plane, you know what happens. So making sure he's happy, healthy, and has a great crew is of the utmost importance.
SportsMap Emails
Are Awesome