The case for Houston's Mount Rushmore: Introduction and honorable mentions
May 20, 2020, 1:10 pm
Photo by Kevin C. Cox Getty Images.
Forty-one Hall of Famers. Twelve MVPs. Nine professional championships. And a myriad of Olympic medalists and individual accolades to count. The city of Houston has a storied list of the greatest pro-athletes in sports history, and can only be equaled or exceeded by the likes of Boston, Chicago, Los Angeles and New York.
To get a complete sense of its vibrant history, try to assemble a list of the city's most prominent athletes who are qualified to be forever engraved atop the Mount Rushmore of Houston sports. What should be a simple task becomes anunenviable one when trying to simplify the list down to four.
Craig Biggio (Astros), Brian Ching (Dynamo), Carl Lewis (Olympian) and Moses Malone (Rockets) are just a few legends who deserve a rightful spot on the mount, but fell short of receiving the honor when compared to their contemporaries whose resume and representation of the city exceeded their respective careers.
In what will surely spark an enormous debate among fans throughout Greater Houston, every Wednesday for the next four weeks, the series, "The Case for Houston's Mount Rushmore," will highlight the four best athletes in Houston's history who have etched their name atop of the city's pinnacle.
The criteria will be based on the athlete's overall body of work — whether they played for one of the city's professional franchises or homegrown prodigy who went on to achieve greatness in their respective field. To begin, here is an honorable look at five athletes who have a strong argument to be implanted on Houston's Mount Rushmore, but fell just short of receiving the honor for one reason or another.
James Harden — Houston Rockets (2012 - Present)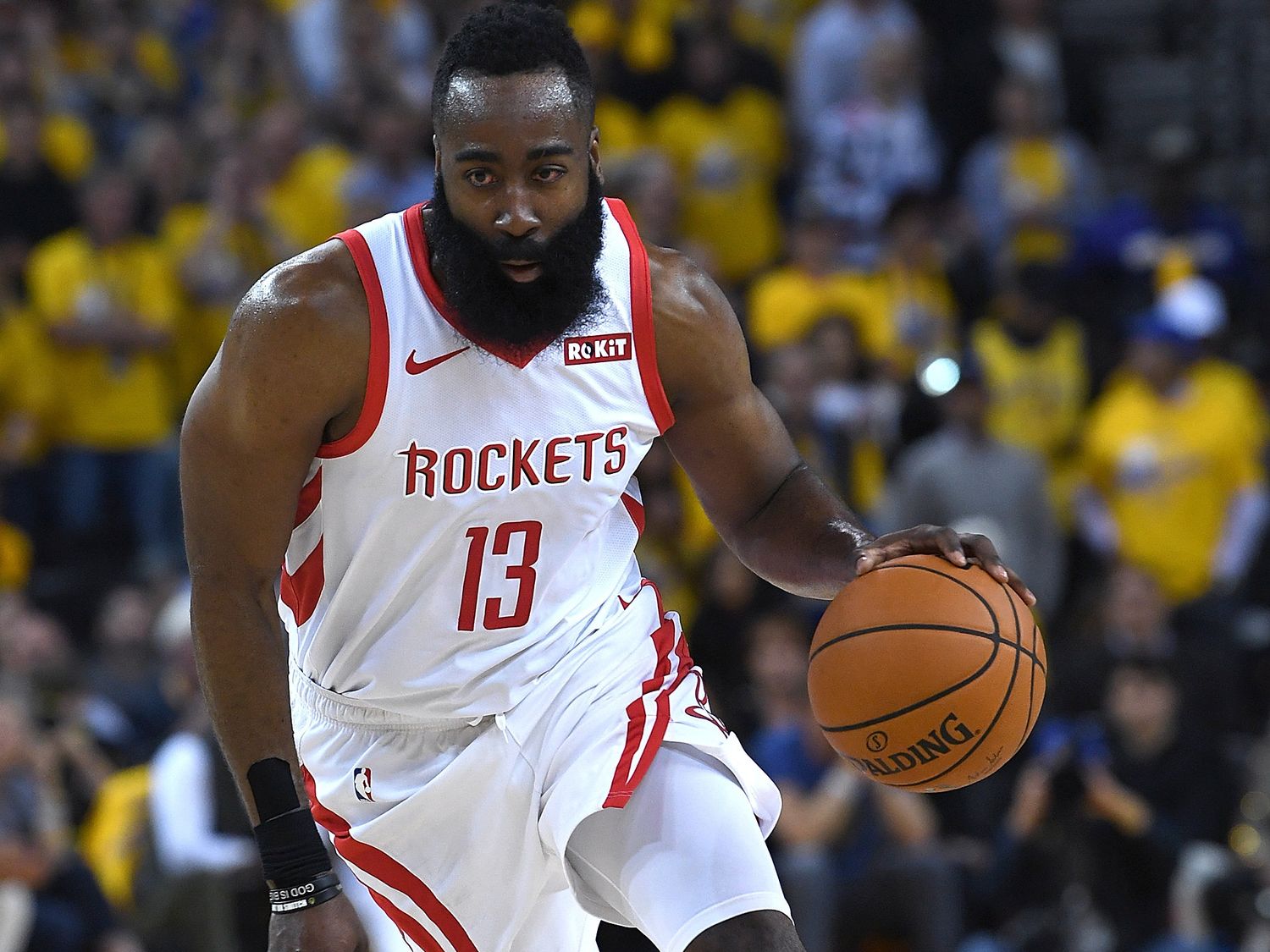 Photo by Thearon W. Henderson/Getty Images
When James Harden arrived in Houston during the fall of 2012, no one knew what was in store for the reigning Sixth Man of the Year. He notched 37 points and dished a then career-best 12 assists in his debut for the Rockets, en route to a 105-96 victory over the Detroit Pistons during the season opener. After his debut performance on a nippy October night inside The Palace, Harden has been the face of the franchise, and one can argue Houston sports for nearly an entire decade.
In eight seasons with the Rockets, Harden's accolades include eight NBA All-Star selections. Five All-NBA First Team honors. A two-time scoring champ. And league MVP honors in 2018. He currently holds several franchise records: 3-point field goals made (1,976), assists (4,651) and free throws (5,428) — while making his claim as the second greatest player in team history trailing only the great, Hakeem Olajuwon.
Similar to his ranking as an NBA all-time great, the only factor that is preventing Harden from Houston's Mount Rushmore is a championship title. Once he captures that elusive goal, Harden's ranking in league history and Houston sports will skyrocket through the stratosphere.
J.J. Watt — Houston Texans (2011 - Present)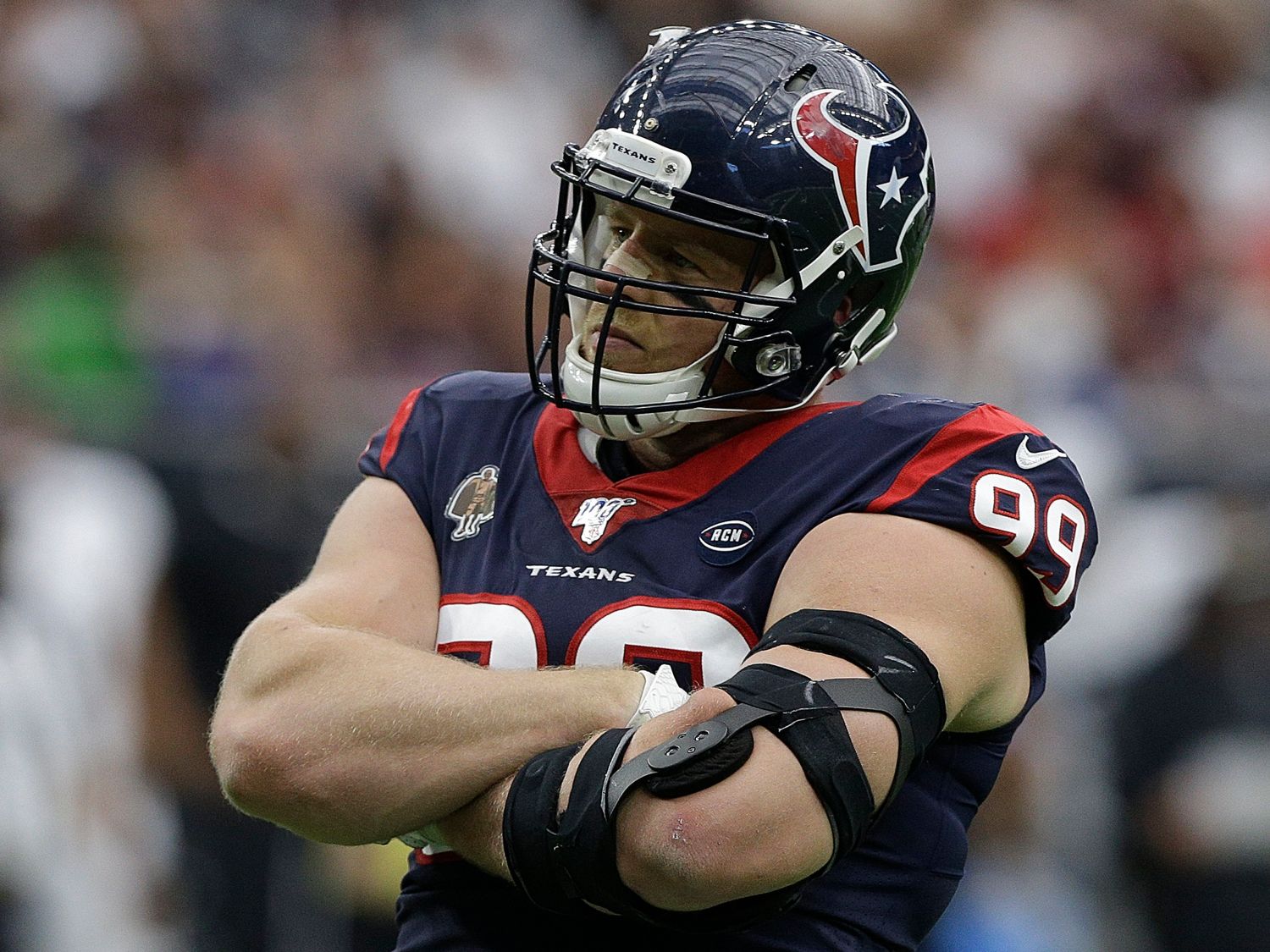 Photo by Getty Images.
It seems like a lifetime has passed since the city of Houston booed a young prodigy coming out of Wisconsin during the 2011 NFL Draft. Nine years later, no player has captured the heart of Houstonians during the 2010s more than Houston Texans' defensive end, J.J. Watt. Outside of another legend who will make an appearance on Mount Rushmore, Watt is arguably the second-best player to step foot on Houston's gridiron field for both the Oilers and Texans.
He is a first-ballot Hall of Famer who is well on his way to becoming one of the greatest defensive players in NFL history. A five-time Pro-Bowler and three-time Defensive Player of the Year winner, Houston's appreciation for Watt goes far beyond his production on the field. In 2017, he raised over $37 million to help the city recover from its destruction of Hurricane Harvey.
Not to undermine anything he has accomplished so far in his career, Watt is in a similar position that imitates Harden's omission from Houston's Mount Rushmore — the lack of a championship title. For a career that is still in the making, if Watt ever gets his hand on the Vince Lombardi Trophy draped in the Texans' red, white and blue, there will be a new face entrenched on Houston's mount.
Jeff Bagwell — Houston Astros (1991 - 2005)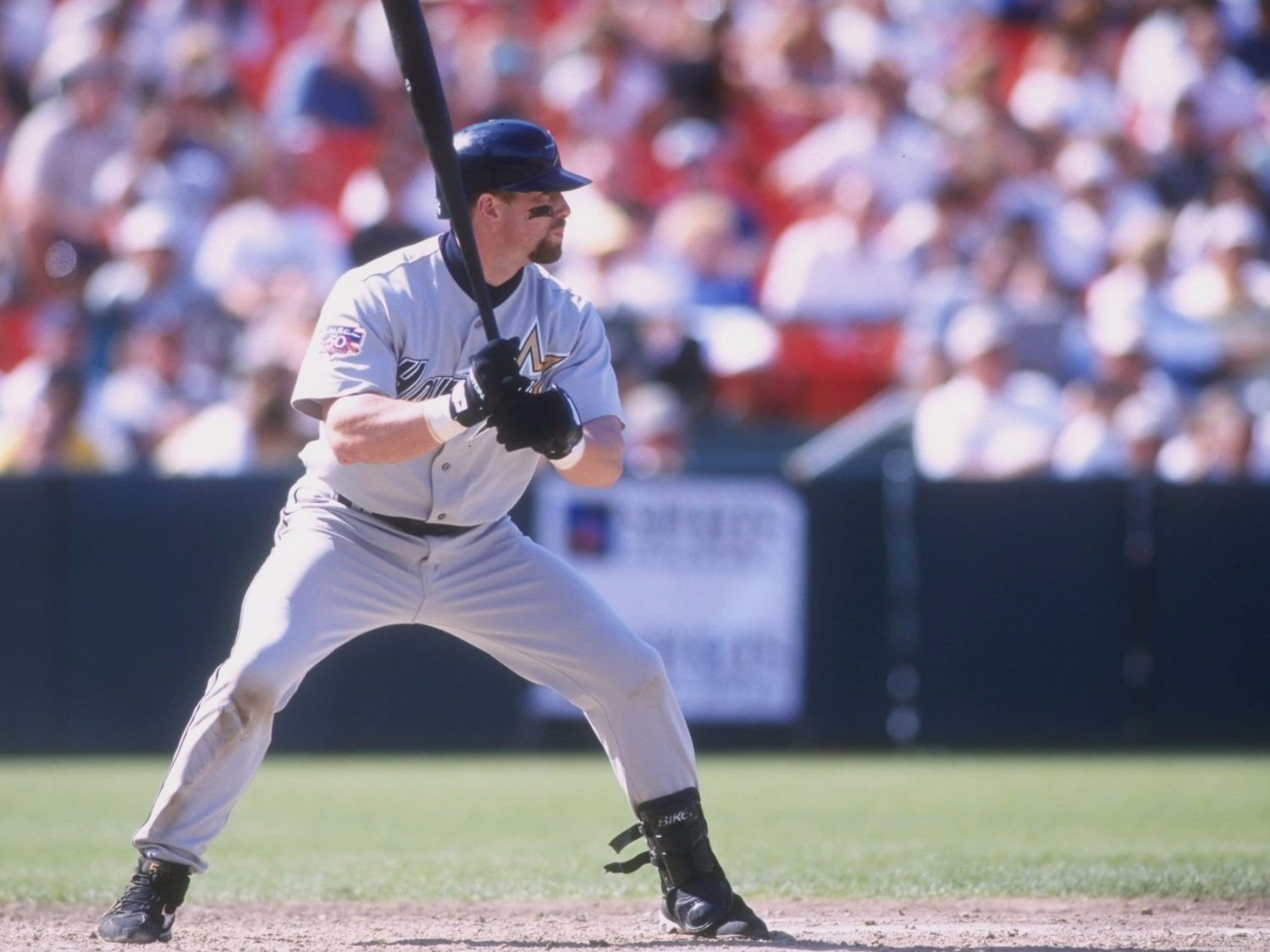 Photo by Otto Greule Jr/Stringer/Getty Images
Even without a World Series title added to his name, Jeff Bagwell is still arguably considered the best player in Houston Astros history. The Hall of Fame first-baseman spent his entire 15-year professional career as a member of the Astros recording three Silver Slugger Award while becoming a four-time MLB All-Star.
During the strikeout-shortened season in 1994, Bagwell put together one of the greatest individuals seasons in league history. He posted a batting average of .368 with 147 hits, to go along with 39 home runs and 116 RBI's in 110 games. The result led to his only Golden Glove award while receiving National League MVP honors by a unanimous decision.
The 1991 NL Rookie of the Year winner finished his career as the Astros all-time leader in home runs (449), runs batted in (1,529) and WAR (79.9).
Simone Biles — Olympian (2013 - Present)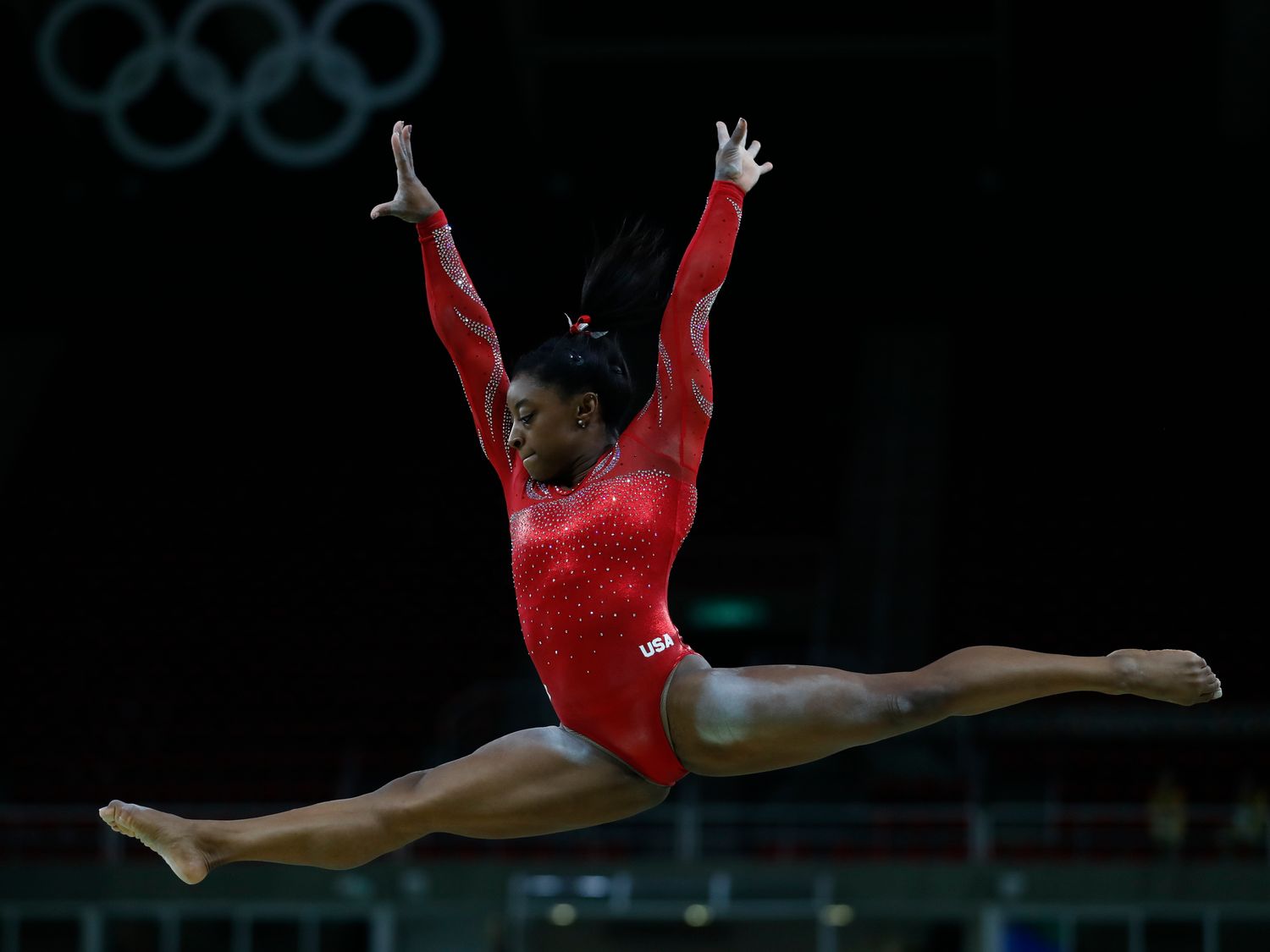 Treino da Equipe de ginástica estado-unidense
Photo via: Wiki Commons. upload.wikimedia.org
Although she never suited up for any of Houston's professional franchises, it's impossible to discuss Houston sports without considering Simone Biles. At 23-years-old, she has already composed a resume en route to her title as "The Greatest Gymnast Ever" — given to her by Olympian legend, Mary Lou Retton.
Biles is currently the most decorated gymnast in history with 27 gold medals since 2013. During The 2016 Summer Olympics in Rio, Biles dominated her opponents, collecting four gold medals in five competitions. If not for the cancellation of the 2020 Summer Olympics, Biles' reign would have continued in Japan.
Warren Moon — Houston Oilers (1984 - 1993)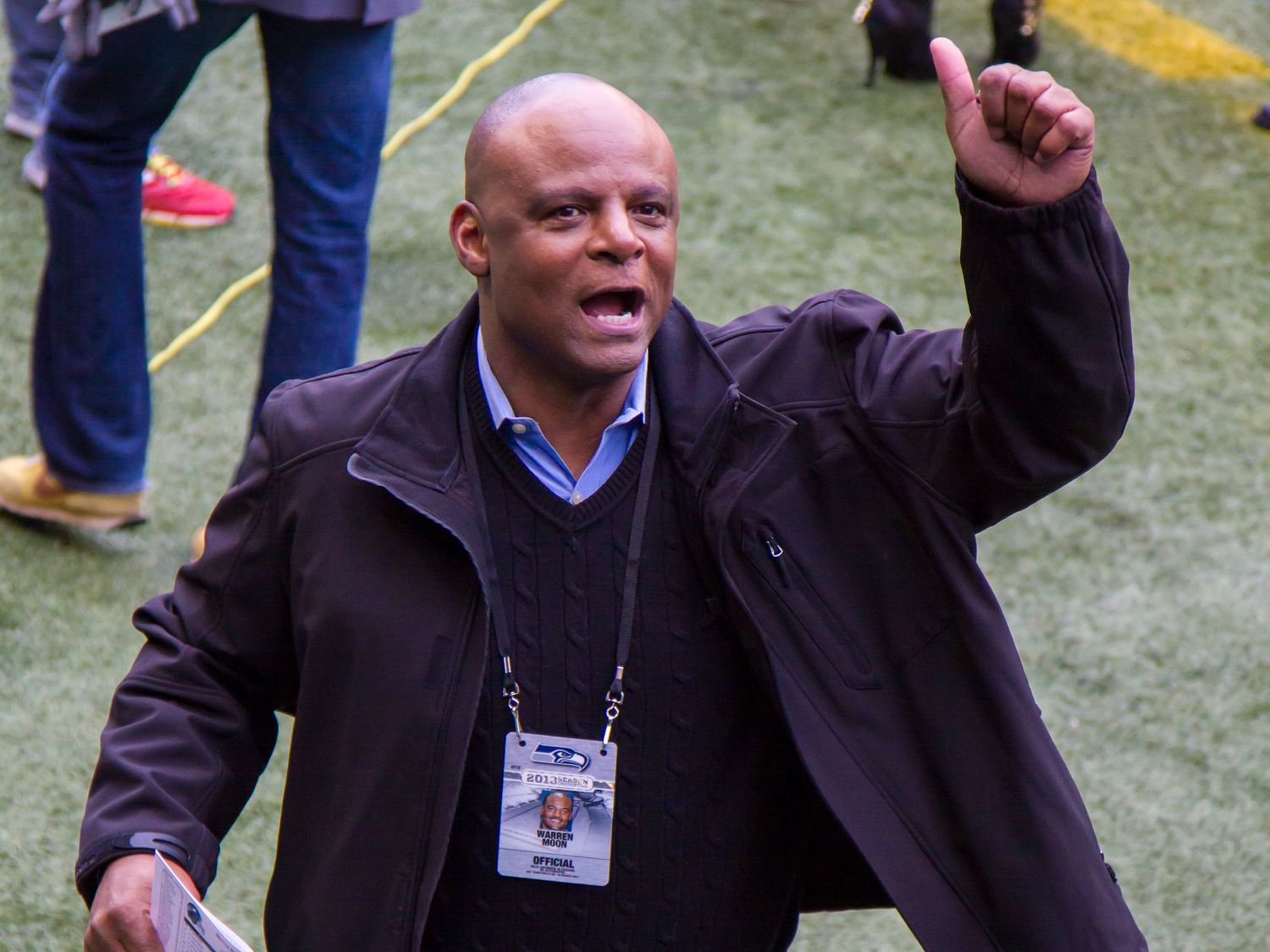 Photo via: Wiki Commons. upload.wikimedia.org
Warren Moon went from an undrafted prospect in 1978 to the first African-American quarterback to be inducted into the Pro Football Hall of Fame nearly 30 years later (2006). One of the most underrated quarterbacks on a national scale, Moon's legacy in Houston is one only a handful of athletes in Houston sports can exceed.
Prior to ending his career with the Kansas City Chiefs in 2000, Moon established him as one of the league's top quarterbacks during his nine-year tenure with the Houston Oilers — where he recorded six of his nine Pro-Bowl selections. In 1990, Moon took home league MVP honors, Offensive Player of the Year, and received his first All-Pro selection while leading the NFL for most passing yards (4,689) on the year.
By the time he was traded to the Vikings in 1994, Moon left the Oilers as the franchise leader in passing touchdowns (196), pass completions (3,988) and passing yards (33,685) — all of which still stands in Oilers/Texans history.