The fix for MLB's broken system
May 21, 2019, 8:48 am
Two months and two days ago, I wrote about MLB's broken system. if you read the article (which you should have, and if you didn't, shame bell for you), I mentioned towards the end that I would flesh out my fix. Well folks, today's the day! I've managed to overcome my adult ADD, second-guessing myself, the Game of Thrones series finale, and a couple personal issues to bring you my fix for MLB's dumb ass contract and call-up rules.
Contract Length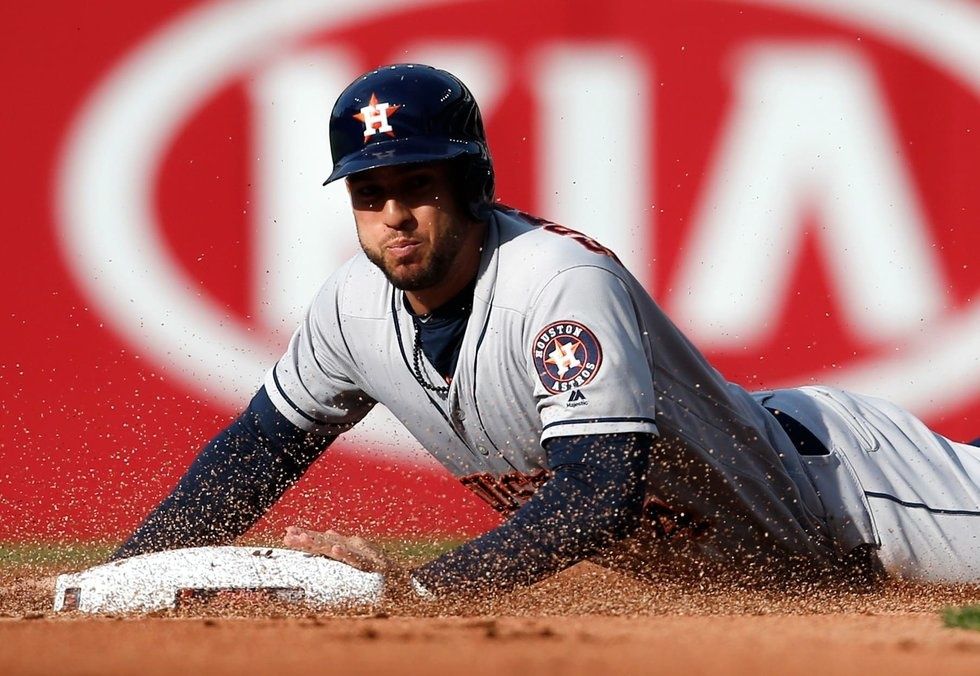 George Springer
Photo by Ron Schwane/Getty Images
MLB rules benefit the teams way more than it benefits the players. Teams can hold players in purgatory, or what's commonly called "team control" and "arbitration" based on when they get called up from the minors.
George Springer is the poster boy for this because he won't get a chance to be an unrestricted free agent until he's 31 years old. That's because the Astros held him in the minors until they were ready to call him up and start his service time clock. I propose first and second round picks get four year deals with a fifth year based on arbitration. Third and fourth round picks get three years with a fourth year of arbitration. Fifth and remaining rounds get three year deals and two arbitration years since they're drafted later and aren't as likely to pan out. Teams could choose to sign guys to a fair market extension and avoid the arbitration year if the player has proven himself worthy, a la Alex Bregman before this season began.
Arbitration Years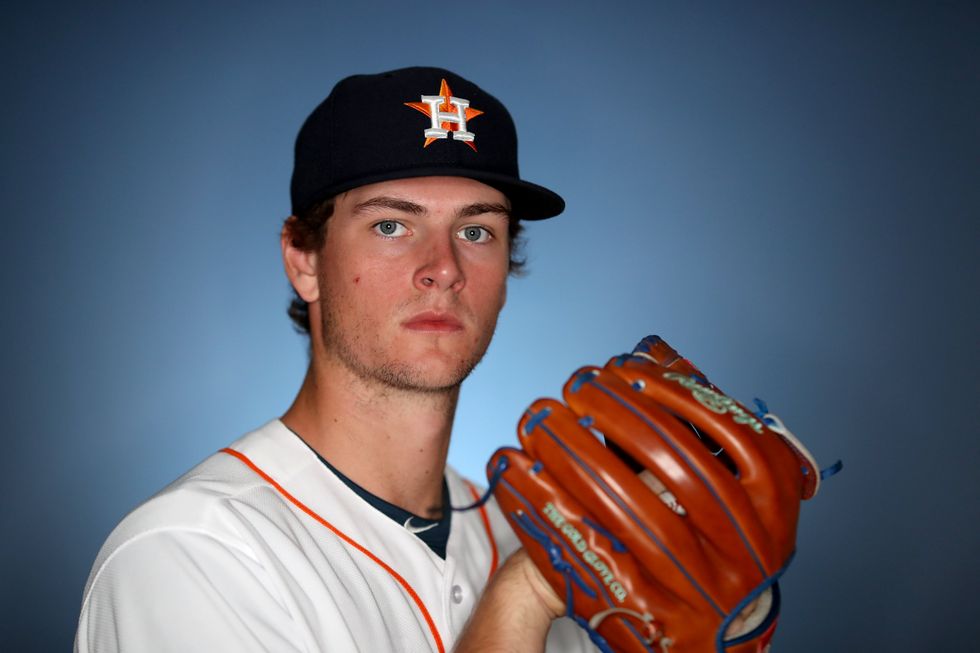 Astros' top pitching prospect Forrest Whitley
Photo by Rob Carr/Getty Images
Arbitration years will continue to be negotiated like they are currently. The difference in my system would be when it occurs. As I laid out earlier, depended on where you're drafted will determine your arbitration years. If a team holds a player in the minors, they'll have to resign him at a fair market deal after his one arbitration year. Forrest Whitley, Astros' top pitching prospect, would be eligible for an arbitration year or extension after this season. Under my rules, it would either force the team to bring him up ASAP, or hold him down in hopes of not having to pay him big money on an extension.
Contract Extensions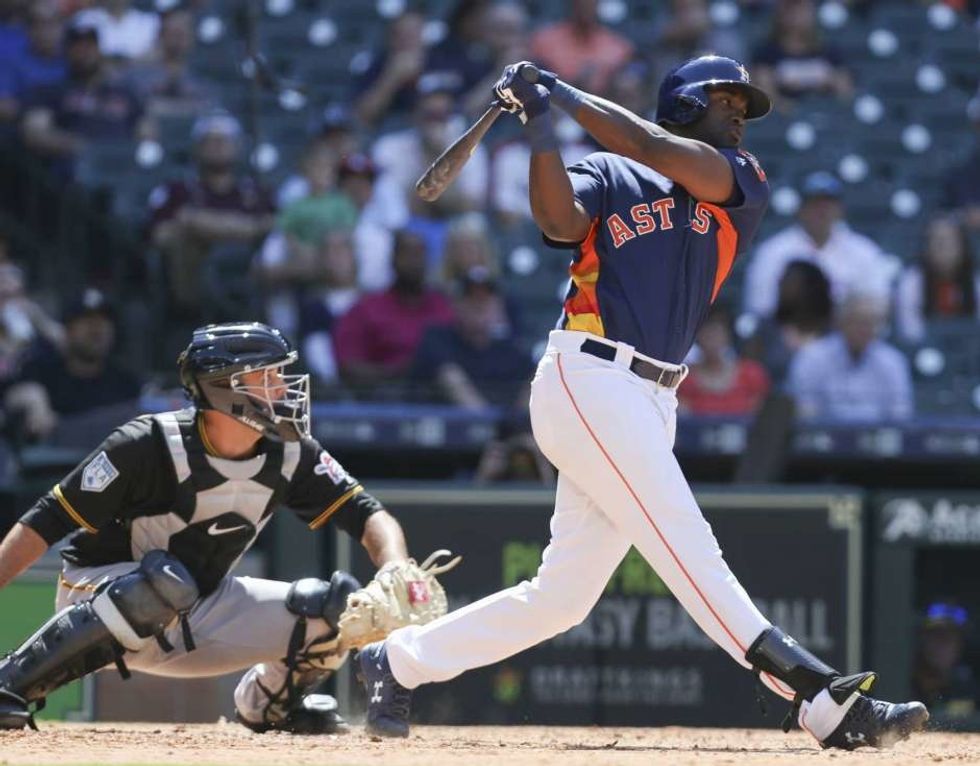 Yordan Alvarez, Astros. top hitting prospect
Yi-Chin Lee, Staff photographer, chron.com
Contract extensions will be signed and handed out NBA style. Your team you are signed to and/or drafted by will be able to sign you to a longer term deal worth more money overall. However, this system is also based on the NFL system which rewards players that outperform their rookie deals. So if Yordan Alvarez has one full year left on his rookie deal before he's eligible to sign a new one, would it benefit the Astros to get him up to the big leagues to see what he's worth? Maybe so. Or, maybe they would benefit from keeping him down. If so, they could underbid him on his next deal and risk losing him to another team as an unrestricted free agent? What if the Astros could give him six years and an extra five to eight million per year? What if he doesn't want to resign with them and takes less to go elsewhere to have a btter shot at winning like Kevin Durant?
Post-Option Year Offer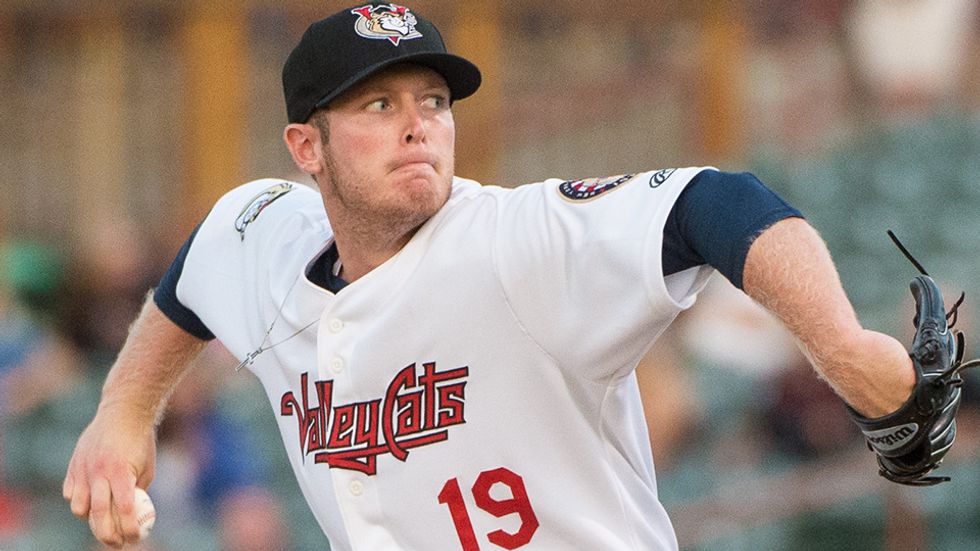 J.B. Bukauskas
Greg Fisher, Tri-City Valley Cats
Let's say a guy is playing in his contract year because the team opted into his option year, but he hasn't quite proved himself worthy of a full extension. In this situation, similar to Jadeveon Clowney, he would be eligible for what I would call a post-option year offer. This would look very similar to the NFL's franchise tag. The exceptions would be that this is a one time only tag, and it would be an average of the option year they were just on (representative of their draft position) and the top 15 players at his position. After the post-option offer year, a player would be free to sign with whoever offers him a deal. For example, If J.B. Bukauskus isn't the pitcher the Astros think he is after his last year of his rookie deal, they could use this offer to give it one more year to see if he's worth the investment.
There's so many confusing decisions made under the current system. I chose to feature these three prospects because I feel like they'd already be up at the big league level contributing for this team if it weren't for the somewhat oppressive and archaic MLB roster rules. MLB as a whole could use some major changes. This was just the first in a list of several that I feel strongly about. I'll be writing about more of them in the coming months. The season is just past the quarter mark so we have plenty of time to discuss and dissect baseball. If you haven't already, I suggest you take a look at Barry Laminack's MLB preview. Use this as a program description to the season. Keep an eye out for my next MLB improvement article. Until then, stay tuned every week for my unique perspective on things.