To wear or not to wear a mask in public? Here's a sports angle for you non-believers
May 27, 2020, 6:45 am
These are odd times we live in. The Ronaverse has changed the world. One thing is constant, however; we politicize everything, even something as simple as wearing or not wearing a mask. Somehow, this has become a controversial subject.
If you are one of those, "It's violating my rights" people, read no further. Feel free to not wear a seat belt, drive drunk and go 40 miles an hour over the speed limit. Oh, and recline your seat on an airplane. Run naked through the streets. Freedom, right? No one is going to change your mind, so this isn't for you. And neither is the mask. It is to protect other people. While experts differ on the effectiveness, every little bit helps.
I have chosen to wear masks in public. If I go to a bar, I order drinks or food with my mask, go out to the patio safely distanced, and remove the mask to eat and drink. Rinse, wash repeat. No problems. If I go into a store, it is on at all times. Pretty simple, right?
I have also decided to make it a fashion thing, and the cool part is you can do it and represent your teams.
Easy for you say Faour. You aren't a handsome. Your face scares children and old people.
That's true. Anything that covers up this face is a bonus. But even attractive people can look cooler. Just look at some of the other photos (not this one).
Show your support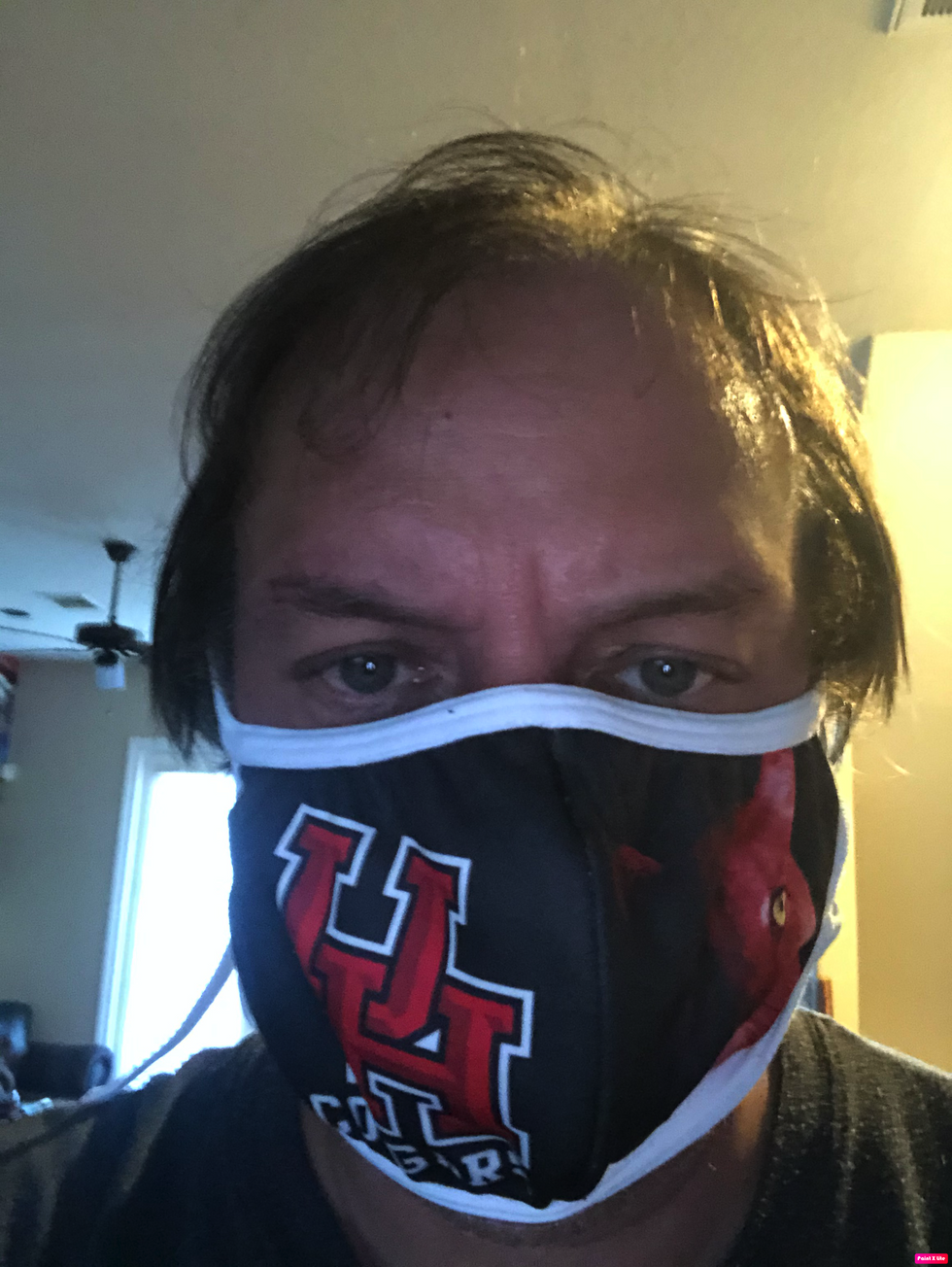 Fred Faour
Whatever team you want to represent, the masks are there. My good friend Craig Shelton is making custom ones like this one. High quality, affordable and comfortable. (Hit him up on Twitter if you are interested). Also, all the team shops and sites like Fanatics are now making them available. We buy team hats, shirts, shorts, hoodies. Why not masks?
Yes, I also like anything that covers all of my face, like this one repping the Saskatchewan RoughRiders.
Go Riders, Eh.
I also have multiple Toronto Maple Leafs masks, but that's enough of my face. How about The Canadian repping Team Canada hockey?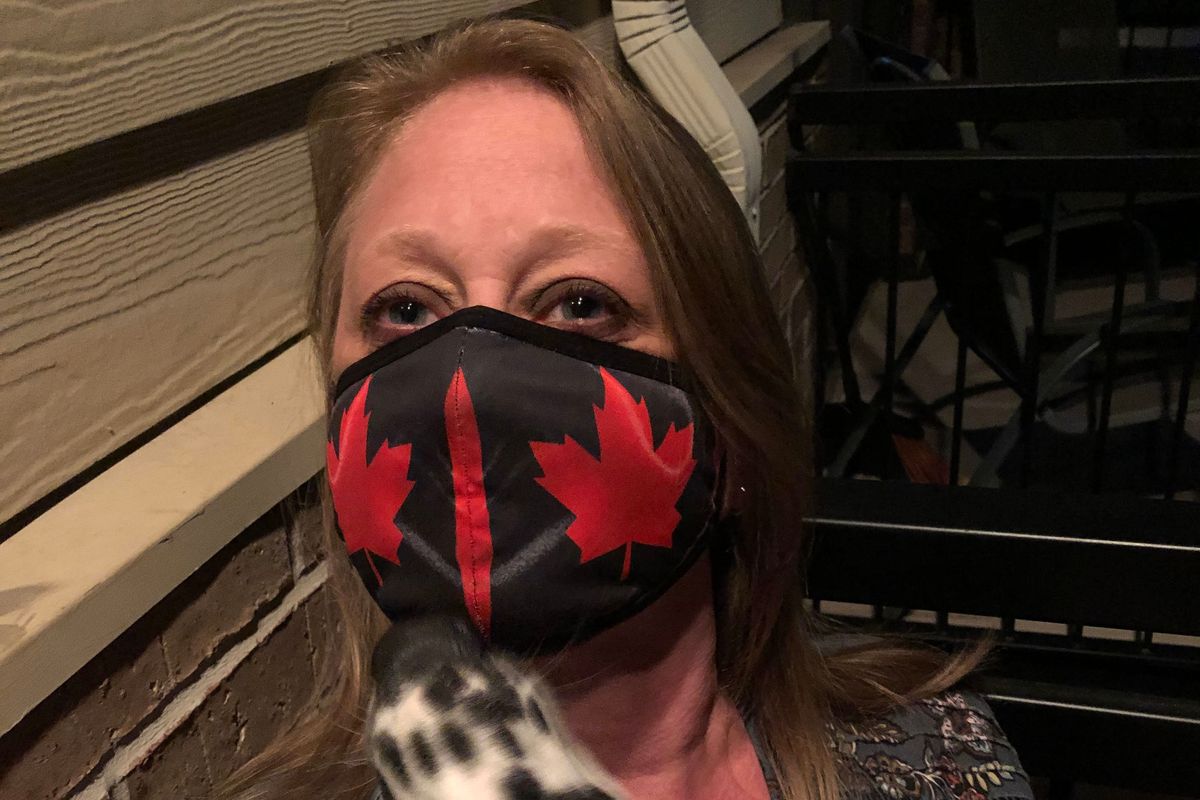 The Val - with Dynamo's nose.
Fred Faour
Truth is, this is a great opportunity. If we need to wear the things, why not go sports? Astros fans can basically say "bleep you, haters" without saying a word. You can rep the Texans, Rockets, Dynamo, UH, UT, A&M, LSU, etc. And unlike me, most of you will look good in them. (See the photos of everyone else in this story).
Are they uncomfortable? Yes. Will they make a difference? Most likely. So why not embrace it and show off your support at the same time?
And exercise your personal freedom - to root for the team you want.
Gratuitous photo of Holly Seymour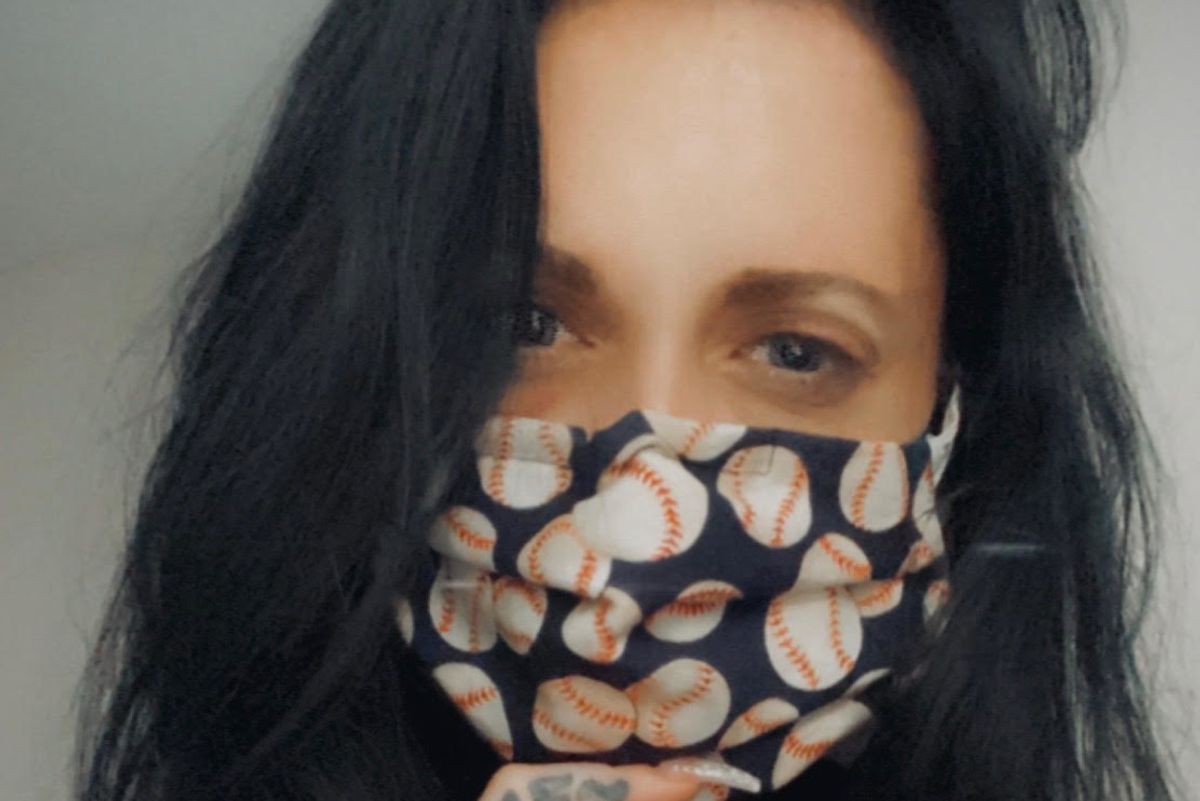 Do we really need any other comment?
(Special thanks to Holly, Debbie the Texan and The Canadian for classing up this post and sparing you more pictures of me).
As an aside...beer!
Today marks the release of the Falcon 9 - first stage beer at True Anomaly Brewing in East Downtown. It is a Cinnamon Stout brewed by Tom Ahlstrom as part of a collaboration with myself, the brewery and Whitmeyer's Distilling. (I only had an idea for a cinnamon stout; Tom did all the important stuff. This is the non-barrel aged version and there are only about 300 or so available, and only at the distillery, so get by there fast if you want one). The second stage will be a full collaboration; this beer aged in Whitmeyer's Bourbon/Rye barrels and will be available later this year or early 2021.
The beer turned out great, so please drop by and grab one while they last. True Anomaly is located at 2012 Dallas Street in the heart of Houston's East Downtown.