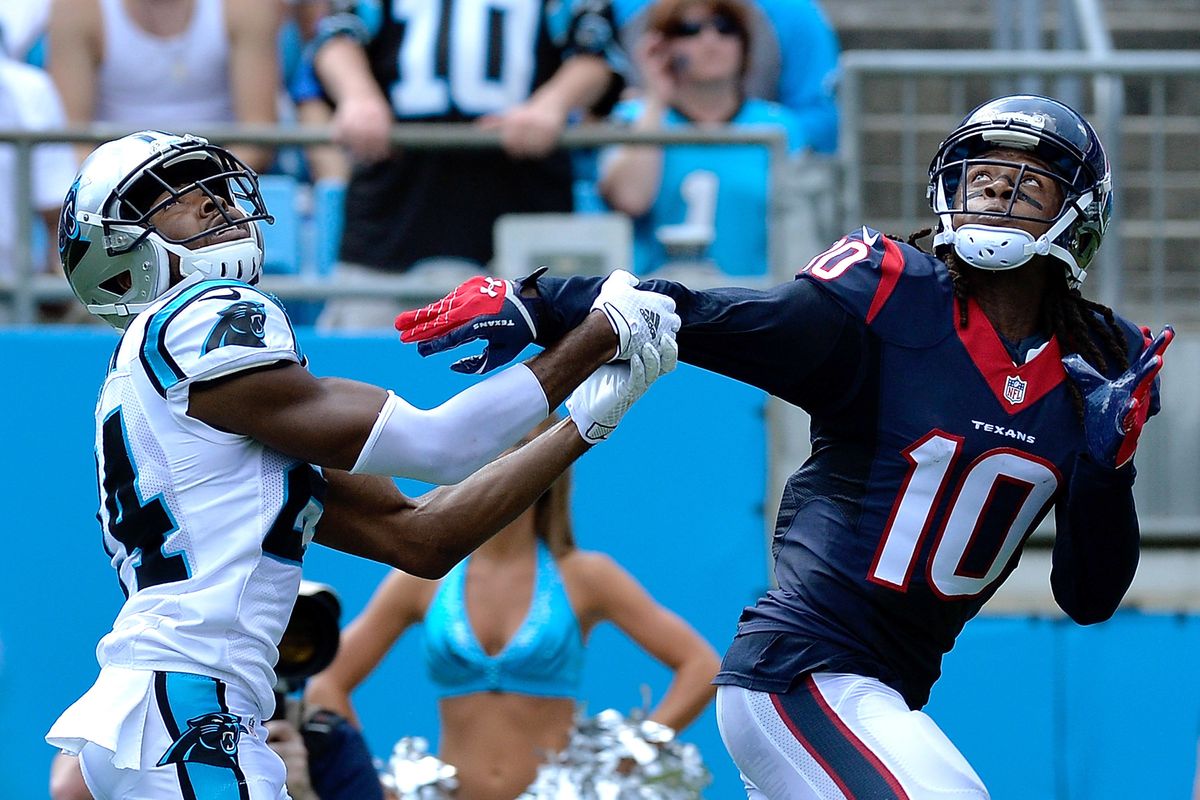 Photo by Grant Halverson/Getty Images
There were some big injuries in Week 3, so let's take a look at how that impacts this week's ranks. These are my early ranks and I will update them later in the week. Make sure you check the injury report on Sunday for players that have missed practice. Keep in mind, these are PPR rankings, and don't forget to set your lineup for Thursday Night Football. If you have any questions feel free to hit me up on Twitter. Be sure to check out my show MoneyLine with Jerry Bo on ESPN 97.5FM. We're on every Sunday from 10-noon, and we'll talk a lot of fantasy football and NFL gambling getting you ready for kickoff every Sunday.
QB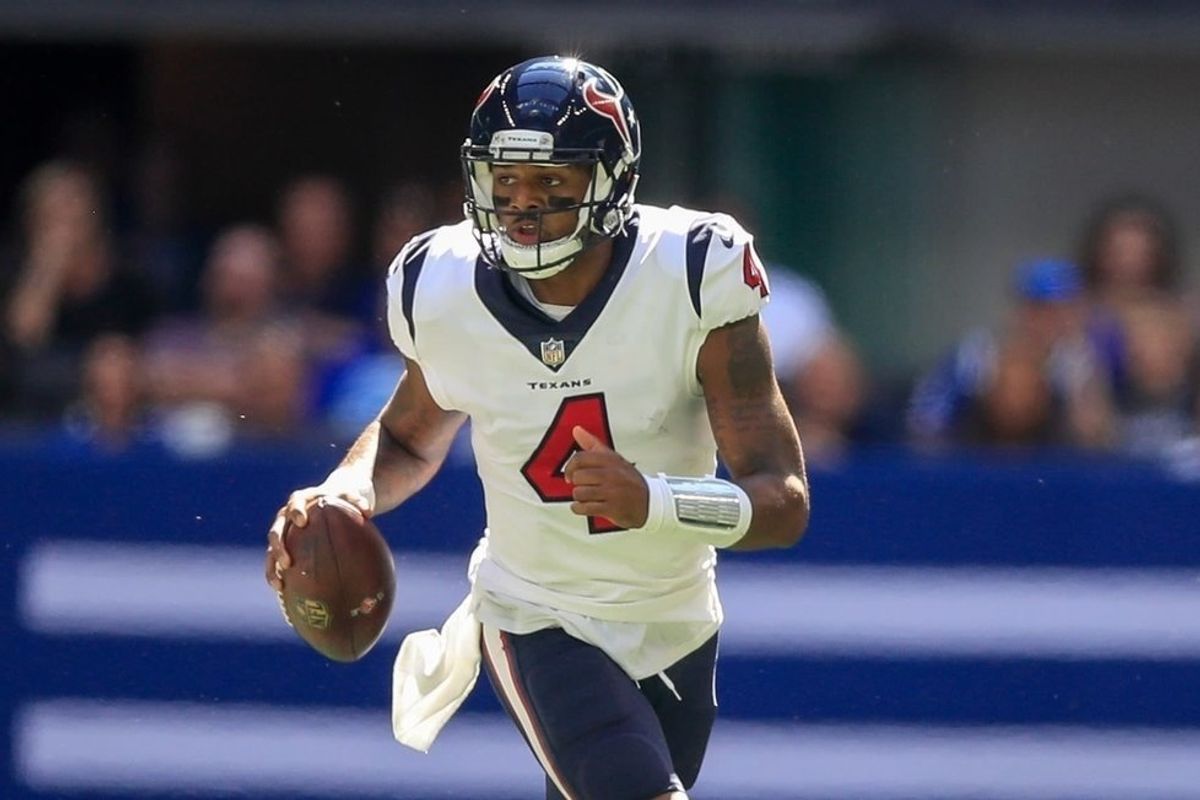 Andy Lyons/Getty Images
1 Patrick Mahomes
2 Lamar Jackson
3 Russell Wilson
4 Dak Prescott
5 Aaron Rodgers
6 Philip Rivers
7 Deshaun Watson
8 Kyler Murray
9 Jared Goff
10 Matt Ryan
11 Carson Wentz
12 Tom Brady
13 Daniel Jones
14 Matthew Stafford
15 Jameis Winston
16 Jacoby Brissett
17 Andy Dalton
18 Baker Mayfield
19 Josh Allen
20 Case Keenum
RB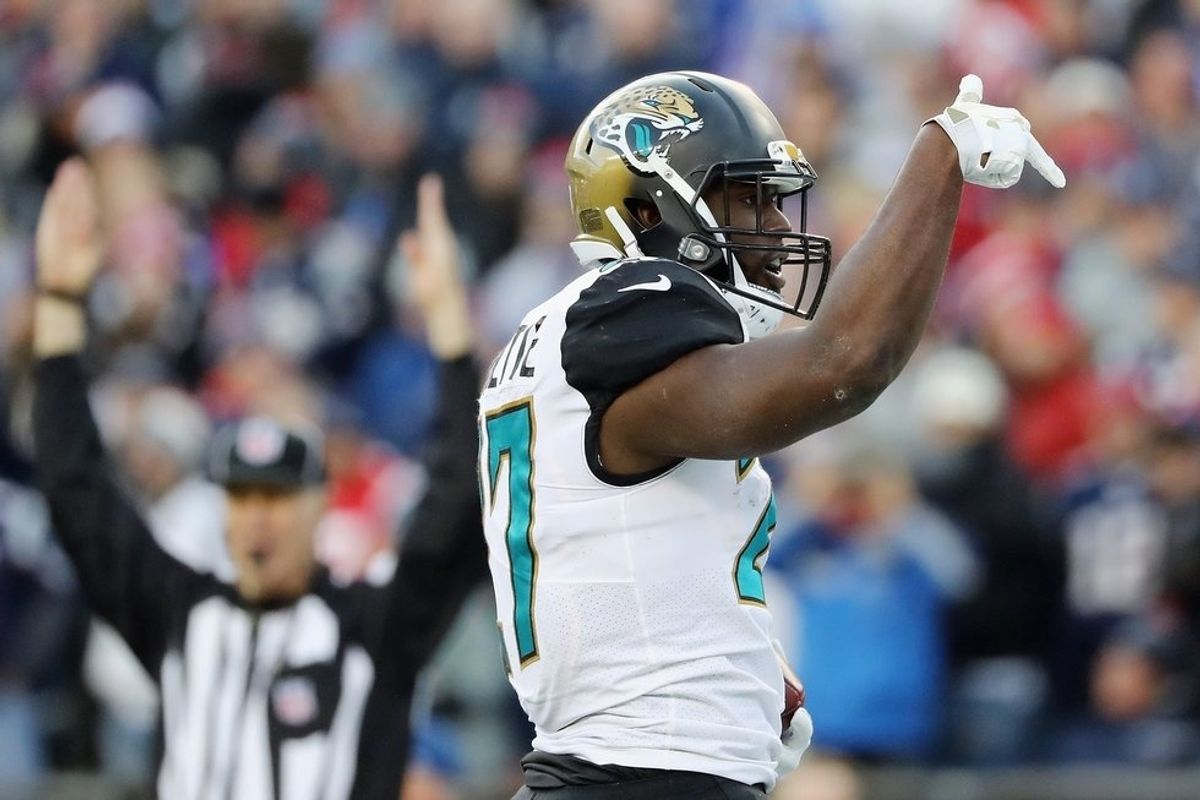 Photo by Elsa/Getty Images
1 Christian McCaffrey
2 Alvin Kamara
3 Ezekiel Elliott
4 Austin Ekeler
5 Mark Ingram
6 Nick Chubb
7 Dalvin Cook
8 James Conner
9 Marlon Mack
10 David Johnson
11 Derrick Henry
12 Leonard Fournette
13 Joe Mixon
14 Josh Jacobs
15 Todd Gurley
16 Chris Carson
17 LeSean McCoy
18 Kerryon Johnson
19 Phillip Lindsay
20 Devonta Freeman
21 David Montgomery
22 Wayne Gallman
23Aaron Jones
24 James White
25 Chris Thompson
26 Darrel Williams
27 Justin Jackson Out
28 Adrian Peterson
29 Royce Freeman
30 Carlos Hyde
31 Miles Sanders
32 Rex Burkhead
33 Tarik Cohen
34 Peyton Barber
35 Kenyan Drake
36 Jamaal Williams
WR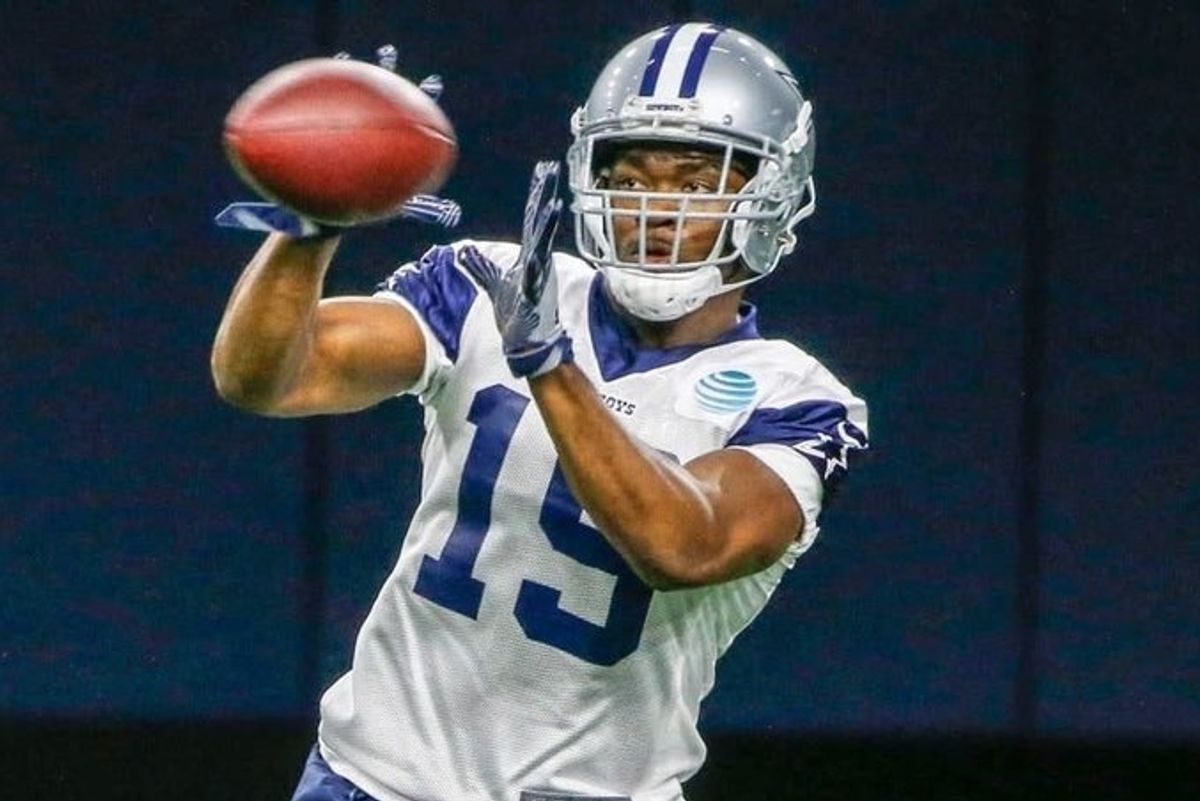 Photo via:Dallascowboys.com
1 Julio Jones
2 Keenan Allen
3 Davante Adams
4 DeAndre Hopkins
5 Amari Cooper
6 Sammy Watkins
7 Cooper Kupp
8 Tyler Lockett
9Michael Thomas
10 Odell Beckham
11 Larry Fitzgerald
12 Brandin Cooks
13 Julian Edelman
14 JuJu Smith-Schuster
15 Mike Evans
16 Tyler Boyd
17 Kenny Golladay
18 Terry McLaurin *Out
19 Marquise Brown
20 Robert Woods
21 Sterling Shepard
22 Adam Thielen
23 Chris Godwin
24 Christian Kirk
25 Calvin Ridley
26 D.J. Moore
27 Marquez Valdes-Scantling
28 Demarcus Robinson
29 Tyrell Williams
30 Mecole Hardman
31 Josh Gordon
32 Emmanuel Sanders
33 Marvin Jones
34 Phillip Dorsett
35 Mike Williams
36 D.J. Chark
37 Allen Robinson
38 Curtis Samuel
39 Alshon Jeffery
40 DK Metcalf
TE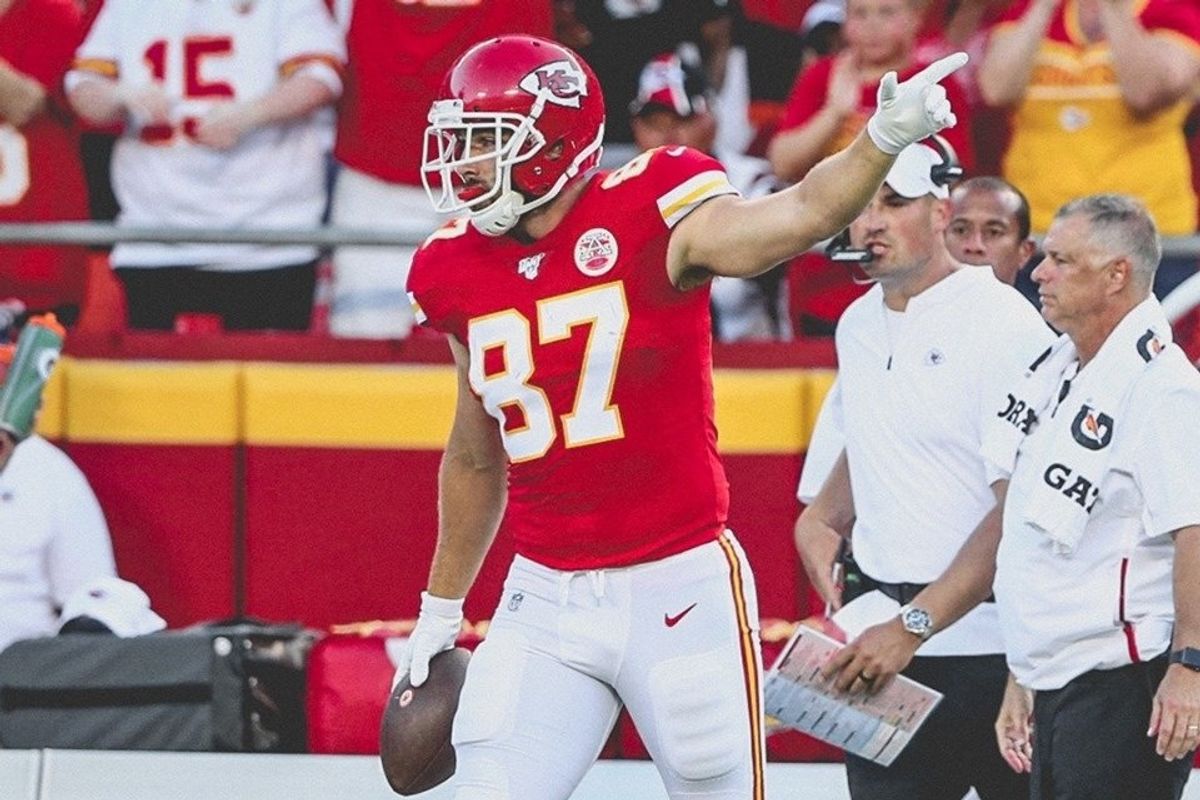 1 Travis Kelce
2 Zach Ertz
3 Evan Engram
4 Greg Olsen
5 Darren Waller
6 Delanie Walker
7 Mark Andrews
8 Austin Hooper
9 T.J. Hockenson
10 Will Dissly
11 O.J. Howard
12 Jason Witten
13 Jared Cook
14 Eric Ebron
15 Jimmy Graham
Defense/Special Teams
1 Chargers
2 Rams
3 Bears
4 Patriots
5 Vikings
6 Jaguars
7 Ravens
8 Packers
9 Texans
10 Cowboys
11 Steelers
12 Colts
13 Seahawks
14 Broncos
15 Bengals
Kicker
1 Justin Tucker
2 Greg Zuerlein
3 Stephen Gostkowski
4 Harrison Butker
5 Ka'imi Fairbairn
6 Joey Slye
7 Will Lutz
8 Mason Crosby
9 Zane Gonzalez
10 Matt Bryant
11 Jason Myers
12 Jake Elliott
13 Matt Prater
14 Brett Maher
15 Dustin Hopkins
In a week that is in large part about being thankful for the good things we are fortunate to have in life, Texans' fans can have an extra helping of glee. After three years of enduring an absolute turkey of a franchise, it is certainly a football blessing to have the Texans gobble up three straight wins to get to 6-4 and make it a legitimately big game Sunday versus 7-3 Jacksonville at NRG Stadium.
Should the Texans beat the Jaguars for a second time, they sweep the season series and take over first place in the AFC South. Raise your hands if back in early September you had this as a likely scenario. Hands down liars! With six more games to play after Sunday it's not as if the Texans clinch the division with a win, but it clearly positions them to take the division and go from last to first as the Jaguars did from 2021 to last season. Among the Texans' final six games, only Cleveland is an opponent currently with a winning record. The Broncos have won four in a row to enter the wild card race at 5-5, but that game is in Houston. Then the Texans play at the offensively impotent Jets and the dead in the water Titans. The Deshaun Watson-less Browns are here Christmas Eve before the Texans get their second game with the Titans, ahead of the season finale at the presently 5-5 Colts. That is a very favorable schedule. With a win over the Jags Sunday, the Texans finishing 11-6 becomes very plausible. That would force the Jaguars to win five of their final six games, which include playing at Cleveland and a home date vs. the Ravens. Jacksonville's other four games project as wins: home games vs. the no-Joe Burrow Bengals and the horrible Panthers, road games at Tampa Bay and Tennessee.
On the flip side, if the Jaguars come here and win Sunday, they come relatively close to putting away the division. The Jags' would leave with a two game lead, and a split with the Texans would give the Jacksonville the tiebreaker via better divisional record, unless they somehow lose at Tennessee in their season finale.
Beating the Jags again doesn't figure to be as easy as it turned out to be for the Texans in Florida back in September. The Texans won 37-17 despite being outgained 404 yards to 366. After getting out to a 17-0 lead, the Texans saw Jacksonville draw within 17-10 with 4:35 to go in the third quarter. Then Andrew Beck shockingly rumbled 85 yards for a touchdown on a kickoff return. Thereafter the outcome was never in doubt. The Texans were turnover-free in the game, the Jaguars coughed it up twice. With C.J. Stroud coming off of a three interceptions game you know taking care of the ball is a point of re-emphasis this week.
The Jaguars are a perfect 4-0 on the road, one of the road games being a road trip not a true road game. They beat the Buffalo Bills in London.
If C.J Stroud opted to take the rest of the season off, he'd still have the NFL Offensive Rookie of the Year award just about sewn up. Fellow freshman Texan Tank Dell is in the hunt for runner-up. The dynamic 165 pound former Houston Cougar has six touchdown catches. That equals the rookie TD haul total of Andre Johnson and DeAndre Hopkins combined. Johnson had four TD grabs as a rookie in 2003, Hopkins just two as a rook in 2013. Dell is on pace for 10 touchdown catches. The schedule being 17 games now impacts this stuff of course, but Dell missed the Saints game while in concussion protocol. In the Super Bowl era, only nine first year wide receivers have cracked double digits in TD receptions. Randy Moss blew away the field with his epic 17 TD catch rookie season with the Minnesota Vikings in 1998. Next with 13 are Ja'Marr Chase two years go with the Bengals and the begoggled John Jefferson with the Chargers in 1978. Odell Beckham and Mike Evans caught 12 apiece as rookies, Mike Williams 11. Calvin Ridley, Daryl Turner, and Sammy White each snared 10. White did it in a 14 game schedule.
Rams rookie fifth round pick Puka Nacua is Dell's chief competition for rookie wideout of the year. Nacua is on pace for a whopping 117 receptions for more than 1500 yards.
A Thanksgiving-related note/quasi prediction. If the Texans ultimately finish second in the division, here's a guess that they play at the Arlington Cowboys Turkey Day 2024. The Texans next season will play a game at the NFC East team that finishes in its division this year in the same place the Texans do theirs. The Cowboys are going to be second behind Philadelphia in the NFC East. C.J. Stroud's arrival means no more zero nationally televised games for the Texans. A Texans-Cowboys holiday tilt makes sense. The Texans have played two Thanksgiving Day games, both at Detroit.
Looking for more Texans coverage?
Texans on Tap is the weekly Texan-centric podcast I am part of alongside Brandon Strange and Josh Jordan. On our regular schedule a first video segment goes up Monday on the SportsMapTexans YouTube channel.
SportsMap Emails
Are Awesome