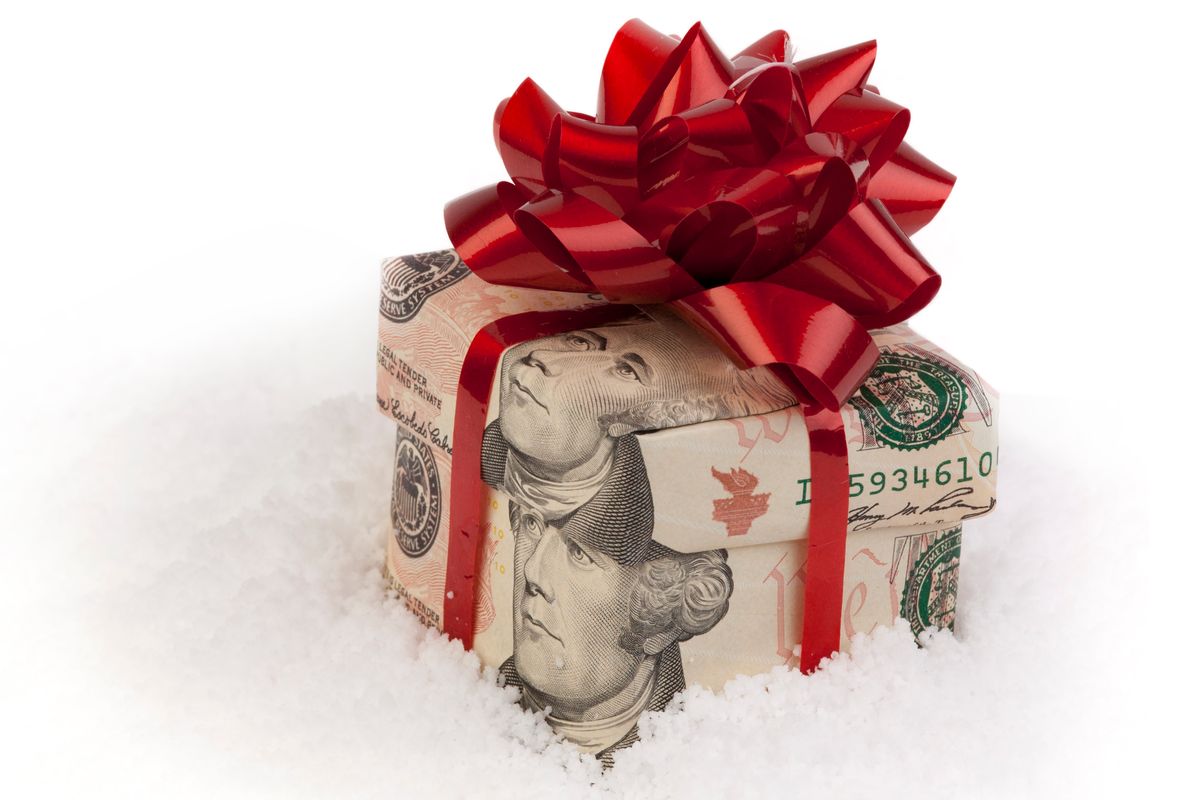 This edition of Bookie Busters is special to me; the holidays are here, and I feel like we really built something special. This article will carry us through Christmas, so cheers my friends, here's to a prosperous holiday!
Im in the zone...
Previous Plays
Celtics -11.5 1U -1.1
Warriors -3.5 1U -1.1
River first half O +5
Game over 2.5 +5
River -1 -6.1
Live over 3.5 +2
Hoff/Werder Bremen Both teams score and over 2.5 5U MAX BOMB -6.4
First half over 1.5 1U -1.1
Hoffenheim/ Bremen Game over 3 3U -3.4
Draw +330 risk 1/2 unit +350 +1.75
1U Parlay -
1B Munich ML -155
Hoff game over 3
Sixers 3rd Q over 29.5 5U +5
Bucks/Pelicans over 124.fH 5U +5
Bucks/Pelicans
3rd q over 55.5 5U MAX -5.5
Blazers -5.5 1U +1
Oklahoma City Thunder at Sacramento Kings
first half over 118.5 2U +2
+1U Midweek action was a little slow, and we caught fire in the NBA on Wednesday night.
The last article read +235.9 +1= +236.9 Not much, but a positive we will take
Here we come

New Plays
NCAA 12/21
Toledo -4 first half 1U
UPDATE
BORUSSIA DORTMUND VS BORUSSIA MONCHENGLADBACH
Game over 3 3U MAX
BTTS and over 2.5 3U MAX
Dortmund TT over 2 5U BOMB
Dortmund ML 2U
UPDATE 12/22 208 CST
Army-6.5 2U
UPDATE 507 CST
Troy+1 3U MAX
UPDATE
Pitt TT over 24.5 5U MAX
UPDATE
Parlay 1U
Bears -2 2nd half
Rams -4.5 2nd half
UPDATE 435 CST
Bears -2 2nd half 5U
Rams -4.5 5U 2nd half
UPDATE 504 CST
Pitt/NO
2nd half over 27 5 U BOMB (-120)
UPDATE
the kidney and gallbladder plays
Sea TT over 26.5 The Mamba BANGER 8U BOMB...
Over 54.5 5U BOMB
2nd half over 27 5U MAX
UPDATE 12/25 135 CST
Thunder TT over 56 first half 2U
UPDATE 425 CST
PHILADELPHIA 76ERS @ BOSTON CELTICS
first half over 115 2U
UPDATE
Halftime
Celtics TT over 112.5 5U
Lakers/Warriors
Over 228.5 5U MAX
Parlay 1U
Over 228
Jazz -3.5 First half
For any questions or comments reach me @JerryBoKnowz Twitter.
Be sure to check out my show MoneyLine with Josh Jordan on ESPN 97.5. We're on every Sunday from 10-noon, and we'll talk a lot of fantasy football and NFL gambling. Also, be sure to follow us @Moneyline975on Twitter.
The Houston Astros were in need of some serious help in the bullpen with Phil Maton, Hector Neris, and Ryne Stanek likely leaving this year in free agency.
While some fans were getting concerned about the quiet offseason, the club has made two moves this week to get the ball rolling.
First the team signed Victor Caratini to be the backup catcher, and now they have added some relief pitching.
The Astros traded pitching prospect Carlos Mateo to the Royals for RHP pitcher Dylan Coleman.
Coleman appeared in 96 games in the past three seasons for KC, including 68 games in 2022 and 23 games last season. He has a career 3.88 ERA and 1.37 WHIP. He's fastball (95 mph), slider (81) and cutter (90) and walked 57 batters and struck out 99 in 92 2/3 innings.
— Brian McTaggart (@brianmctaggart) December 6, 2023
Coleman is under club control for the next several years, and made just over $700,000 in 2022. With the Astros right up against the tax threshold, this is a good way to add to the bullpen without having to hand out a large contract.
The Royals had a tough roster decision to make with Coleman, and the Astros made the decision easy for them by making the trade.
Something to note
There's a reason Kansas City wasn't determined to protect Coleman from the Rule 5 Draft. Despite his decent numbers over the last three seasons, 2023 was a rough year for him, posting an 8.84 ERA over 23 games.
In fact, Coleman pitched more innings (30.2) for the Royals AAA team than he did for the big league club (18.1) in 2023.
Hopefully, the Astros can get him back on track this season with some help from their highly touted player development program.
You can watch some of his 2022 highlights above.
SportsMap Emails
Are Awesome