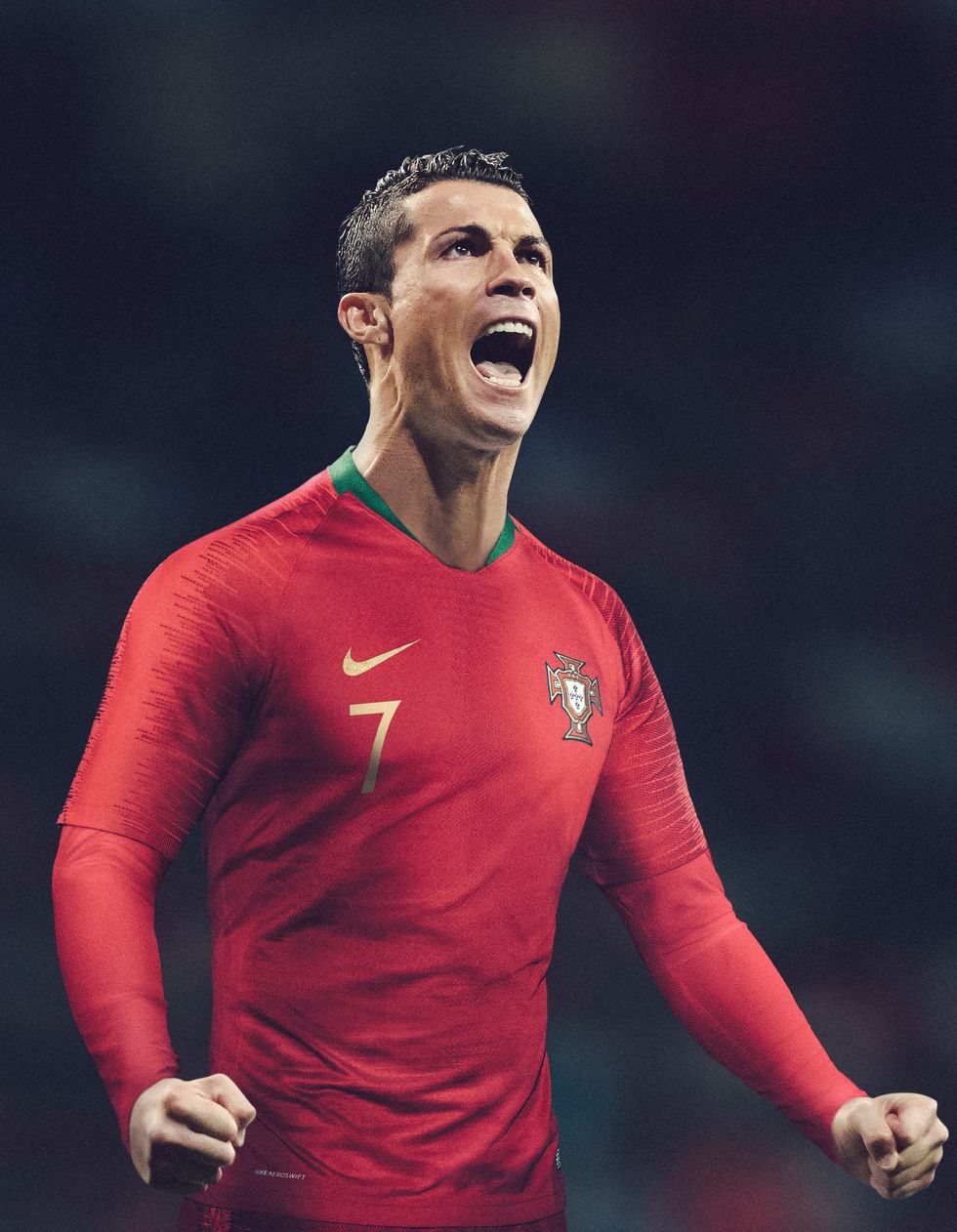 Ronaldo vs. Messi highlights a busy betting weekend. Photo courtesy of Nike, Inc.
Bookie Busters continues the winning-streak, busting the book again going 10-3 this week.
Last two weeks we are 17-5-2 ATS.
El Clasico          Sunday
Barcelona vs. Real Madrid
Bittersweet can be best used to describe Sunday's fixture. A glorious farewell to a soccer legend expects the fans of the Barca to be electric come Sunday.
Andres Iniesta will take the pitch for his final El Clasico, and what better way to do it than in front of the home crowd. Barcelona to the bone, Iniesta played with the Barca youth since the age of 12. He would go on to captain the under 15 team to a Victory in the 1999 Nike Cup final, netting a goal in the final minutes. It was then that he caught the eye of the former Captain Pep Guardiola, who said Iniesta would retire him. Guardiola would ultimately play a big role in Iniesta's career as a coach, and someone the midfielder looked up to as a father figure.
In a perfect world, Iniesta rides off into the sunset, after three more matches, winning his last El Clasico appearance making it a fairytale ending to a supernatural career.
Every good story has a villain, and the spoiler to this film, will be none other than Cristiano Ronaldo. With  the La Liga title wrapped up for Barcelona after Messi's hat trick last weekend, the teams will be playing for pride more than anything. With Madrid having played midweek in a crucial Champions League match, how much legs will they have to run around with the ultra passing Barcelona? Another factor will be that they qualified for the Champions League Final later this month and avoiding injuries will be the priority.
The match has somewhat of a laid-back feeling to it, and I expect an open game with teams looking to put on a show, with neither having anything to lose. Madrid just played an excruciating 90-minute match, and the defense will be feeling the quick turn around.
The Pick
Barcelona is undefeated this season and will be looking to complete the feat with four matches left in the season. At Camp Nou, they have 14 wins and 2 draws. While playing on home soil, they averaged 2.8 goals a game, while their counterpart nets two goals a game on average this season when playing as visitors. Barca is 4-1-2 in the last seven in this rivalry, and I see them continuing their dominance as remaining undefeated and the Iniesta factor will ultimately pull them through. Expect end to end action
Barcelona money line 3x
Game Total Over 3.5
Match Result and Both Teams to Score: Barca and Yes   +185
Will a goal be scored in both halves? YES
Messi scores a goal 2x
Both team to score in 2nd half   +130
Barca and 2.5    EVEN
Plays of the week
Germany
RB Leipzig vs. Wolfsburg
Over 2.5   -144
Over 3 +112
Mainz 05 vs. Dortmund
Over 3
NBA Playoffs     Friday 5/4
Pelicans vs. Warriors
Warriors over 30 1st quarter
Warriors Team total  1st half over 60
Over 119.5 First Half
For any questions or comments reach me @JerryBoKnowz on twitter
Rockets' Alperen Sengun recently was a guest on Paul George's podcast and spoke about a conversation he had with James Harden.
He said Harden told him he was proud of him. This led George to saying he thinks this means the torch has been passed from Harden to Sengun.
Which made us wonder, is this now Sengun's team? Or is that a little premature and the true leader of the team is head coach Ime Udoka or Fred VanVleet?
Plus, Jalen Green has responded positively from being benched. Is this proof that Ime Udoka has the team taking more accountability and heading in the right direction?
Be sure to watch the video above as we break it all down!
If you enjoy the videos, subscribe on YouTube for our latest content.
Related Articles Around the Web
SportsMap Emails
Are Awesome